Seaside Cafe is one of the cyberpsycho sighting jobs in Cyberpunk 2077.
Your objective is to neutralize the cyberpsycho and investigate the shards.
Here's a walkthrough of Seaside Cafe (Cyberpsycho Sighting) in Cyberpunk 2077.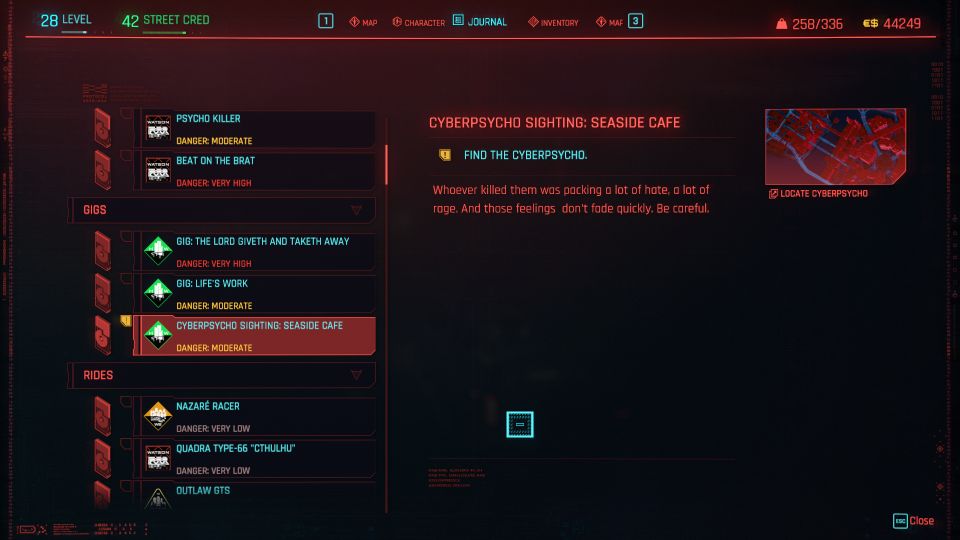 Find the cyberpsycho
Head to the location marked in the map below to find the cyberpsycho.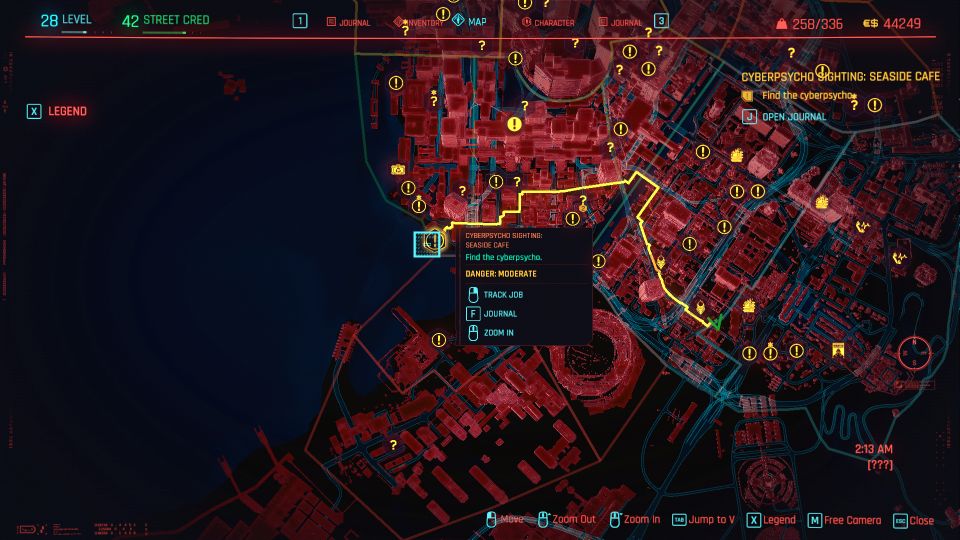 Neutralize Dao Hyunh
The cyberpsycho's name is Dao Hyunh. You will see him at the cafe facing the sea.
To reduce the person's health quickly, you can use quickhacks like overheat.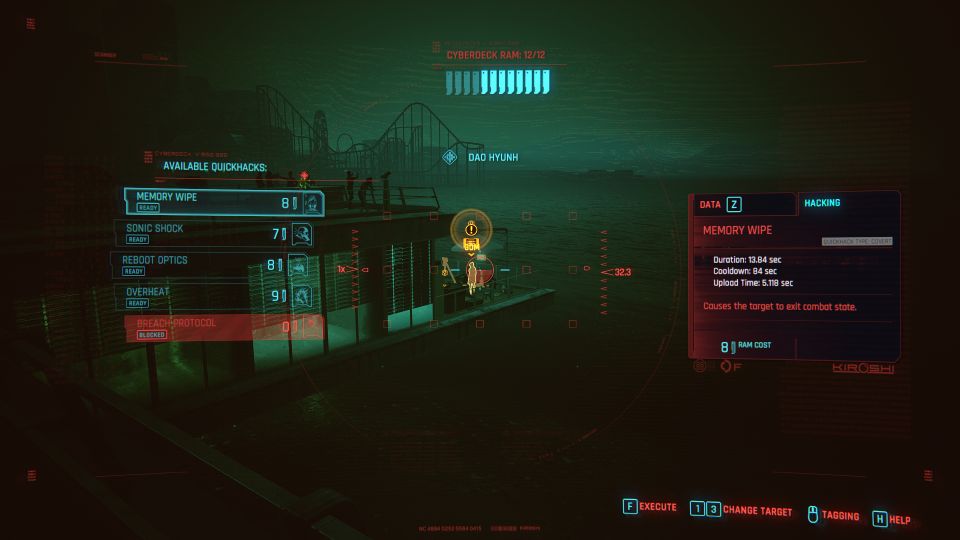 Dao Hyunh might even jump onto the rooftop. Climb up to the roof and continue to neutralize the attacker.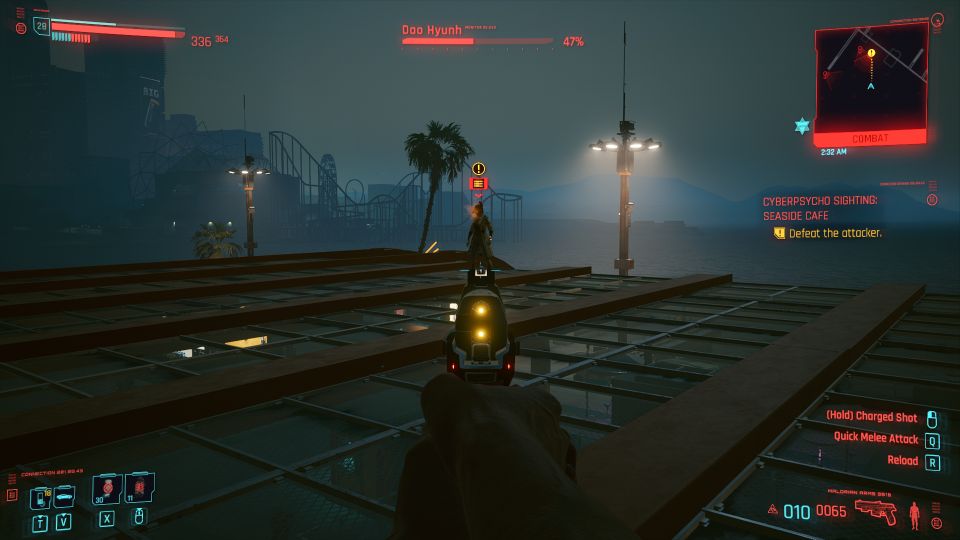 Search the body for a shard "Message to Dao Hyunh".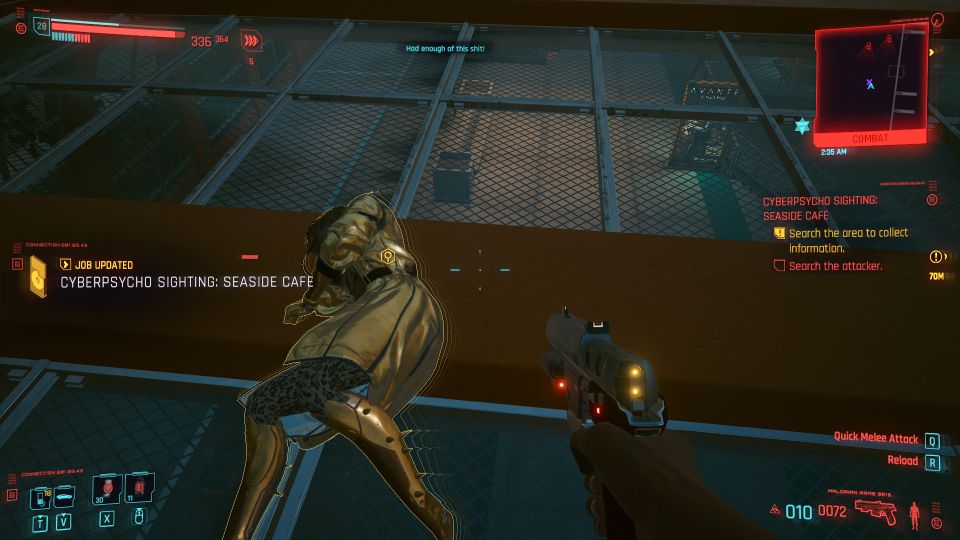 Search the area to collect info
Go to the seaside cafe to search the area. You should find two more shards.
One of the shards is with the body of a dead person here.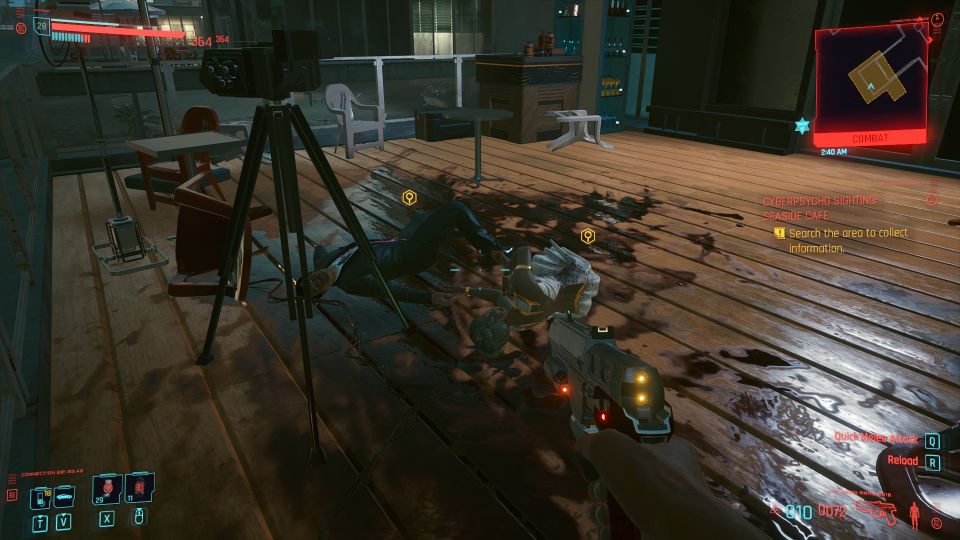 The last shard is with the body of a person below the cafe (at the beach).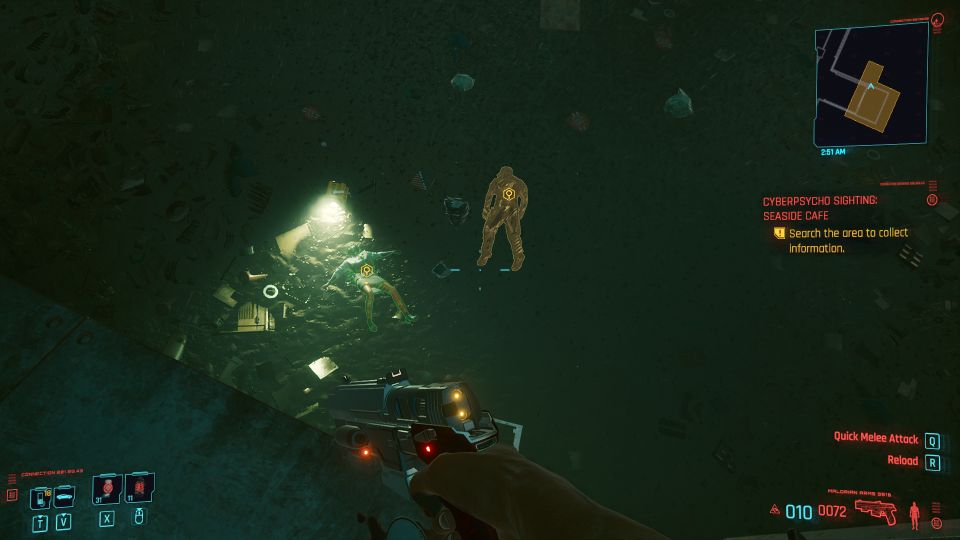 Once you have all shards, read them in the shards section of the journal.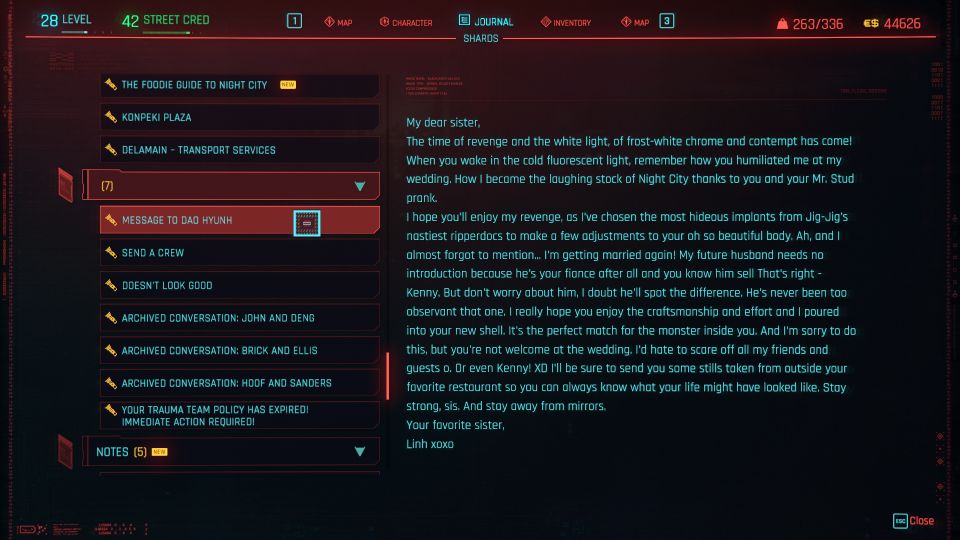 Message Regina
Message Regina Jones to give her the information.
The gig ends here.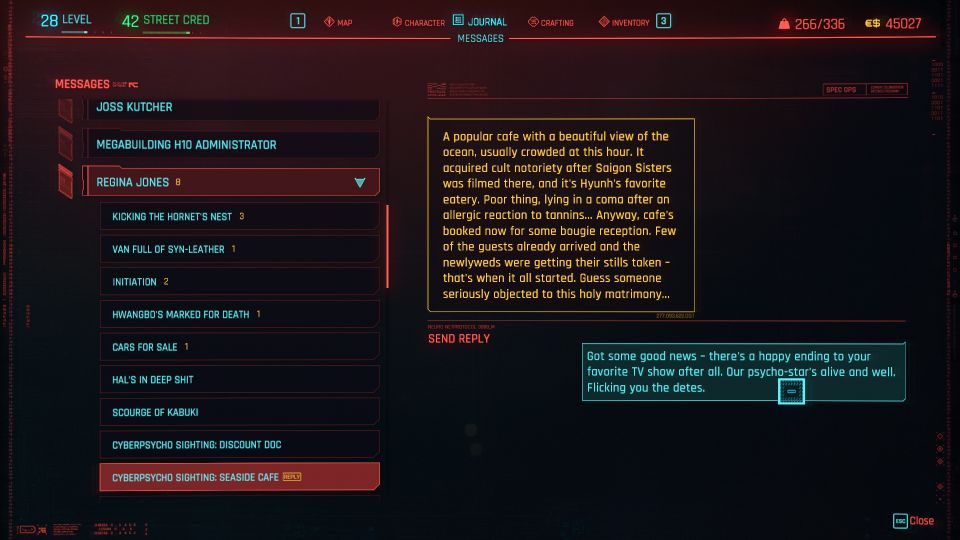 ---
Related posts:
Cyberpunk 2077: For My Son (Gig Walkthrough)
Cyberpunk 2077: Beat On The Brat (Rancho Coronado) Guide