Beat On The Brat: Rancho Coronado is a side job in Cyberpunk 2077.
Your objective is to defeat a person named Rhino in a fighting match.
Here's a walkthrough of Beat On The Brat (Rancho Coronado) in Cyberpunk 2077.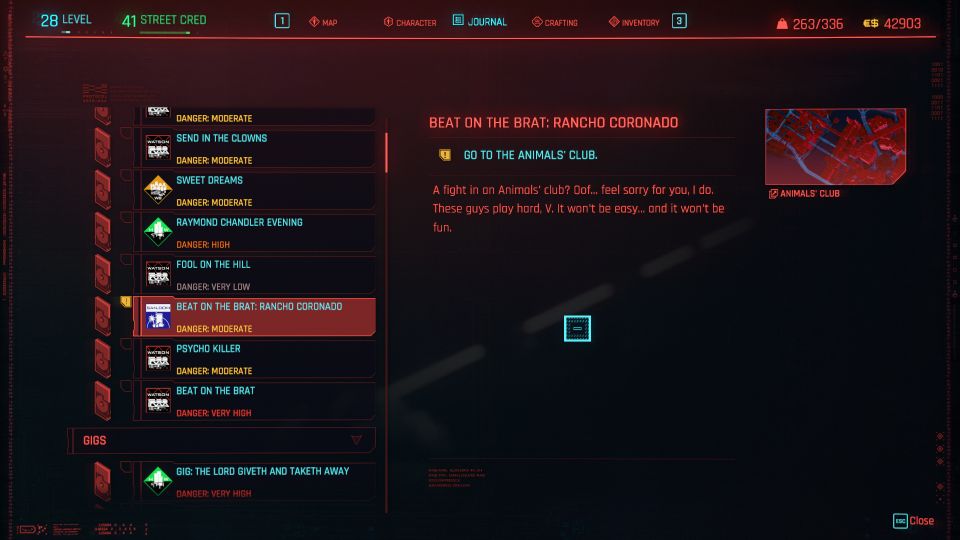 Go to the Animals' club
Head to the Animals' club in Rancho Coronado as marked on the map.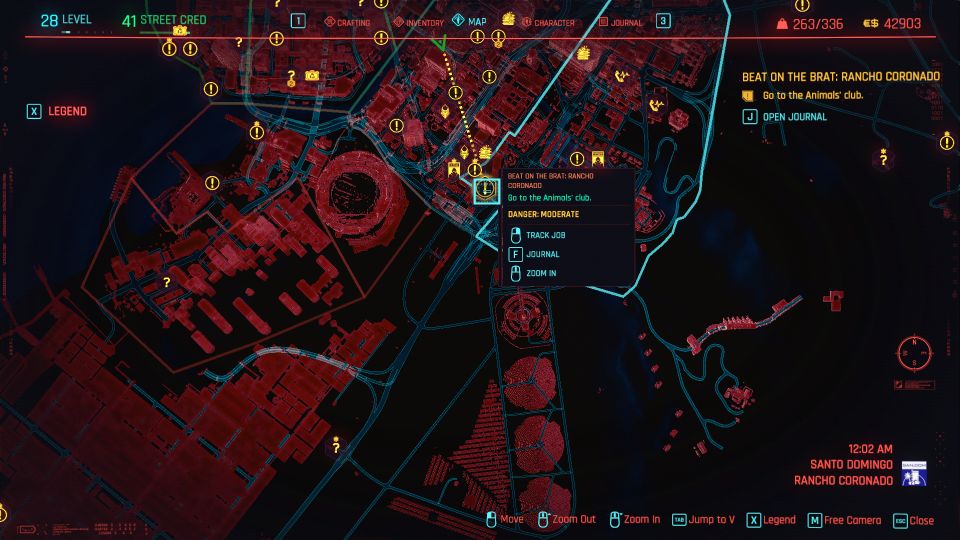 When you reach the area, you will also get a phone call asking you to kidnap the boss. It's a separate gig.
Enter the boxing club
To enter the boxing club, you can talk to the bouncer.
You can either pay him 3,800 eddies or use level 12 Body to threaten him.
There should be another way to enter. I saw a door at the side of the building.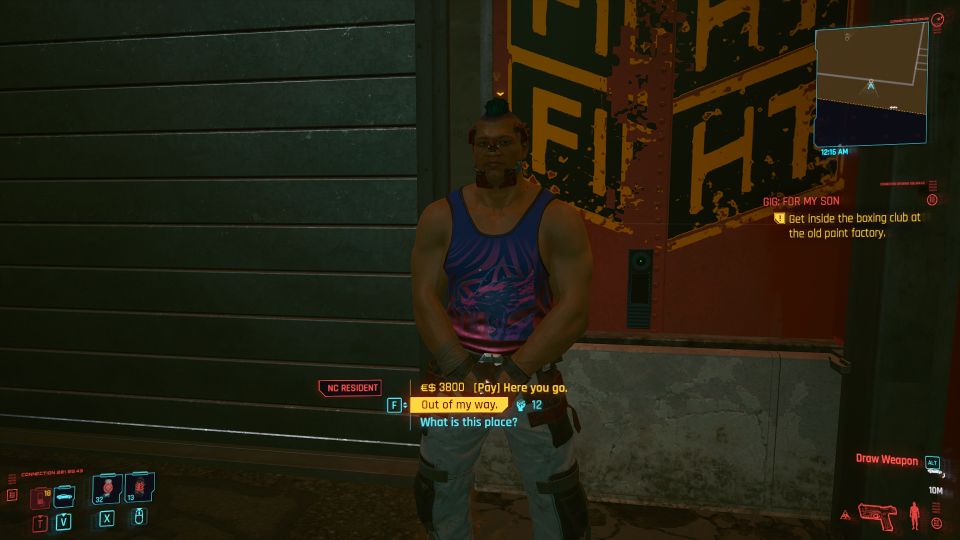 Talk to the Animals' champion
Speak to Rhino who is the super buff lady inside. Challenge her to a fight.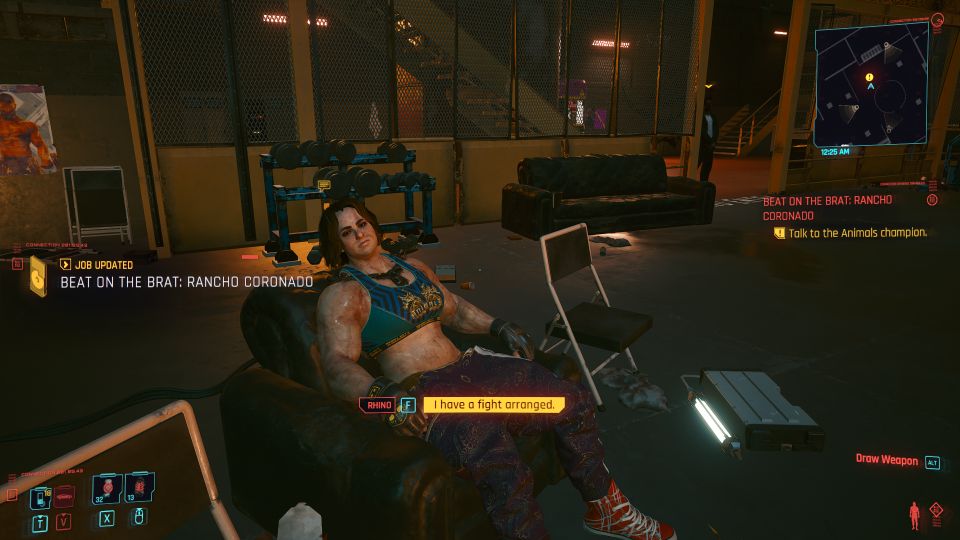 Defeat Rhino
Here, you just need to defeat Rhino.
The way to win is the same. Charge your punches (strong attack) and release them before she hits you each time.
She should become vulnerable for awhile and can use fast attacks.
Every time she gets to you, just dodge backwards or sideways. Repeat the strong attack tactic until she's down.
Make sure you don't get hit or you might die instantly.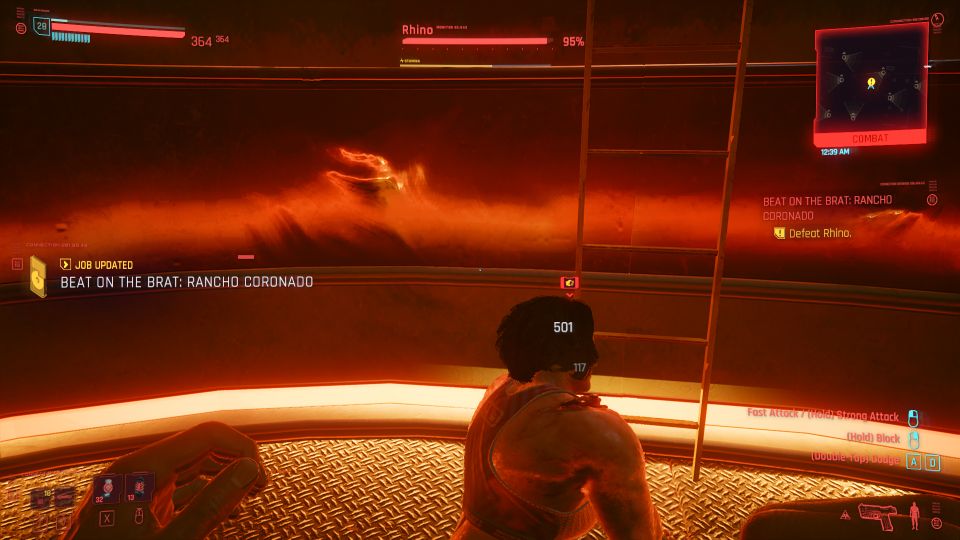 After the fight, she'll allow you to roam around the club, but the upper levels are hostile.
This should make the other gig slightly easier.
---
Related posts:
Cyberpunk 2077: A Like Supreme Mission Walkthrough
Cyberpunk 2077: Olive Branch (Gig Walkthrough)
Cyberpunk 2077: Talkin' Bout A Revolution Walkthrough