Talkin' Bout A Revolution is a side job / mission in Cyberpunk 2077.
Your objective is to discuss a plan with Judy, Maiko and the rest.
Here's a walkthrough of Talkin' Bout A Revolution in Cyberpunk 2077.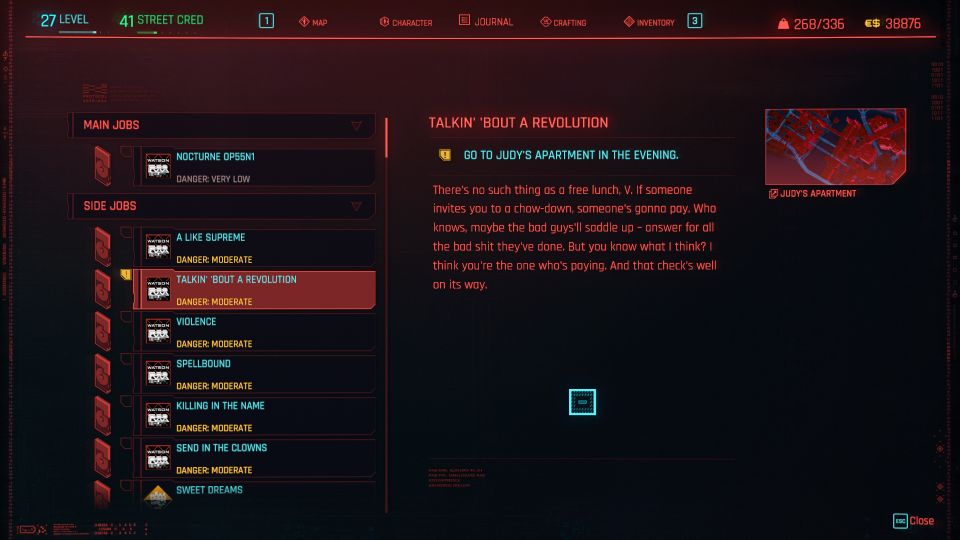 Go to Judy's apartment
Head to Judy's apartment which is located in Kabuki.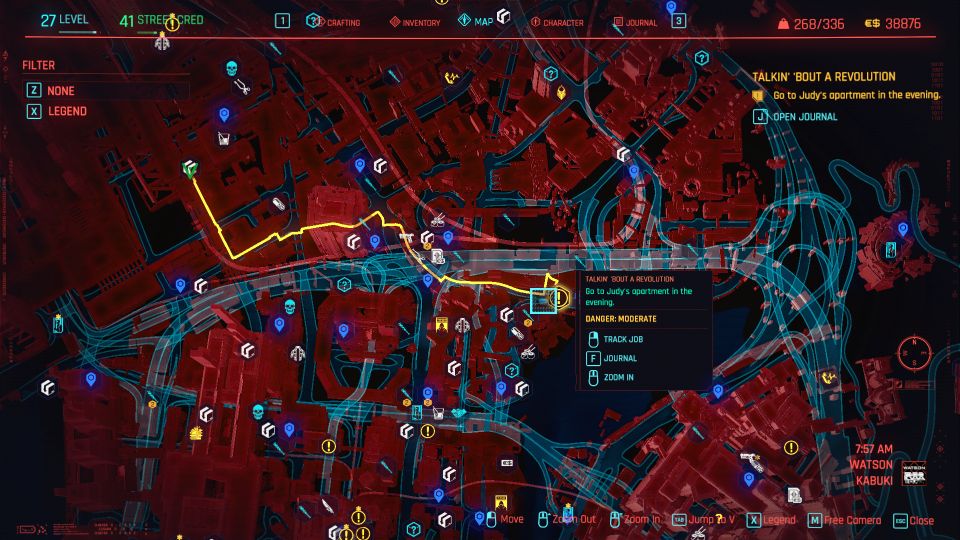 You have to be there around evening. Otherwise, you can just wait and it will turn to evening.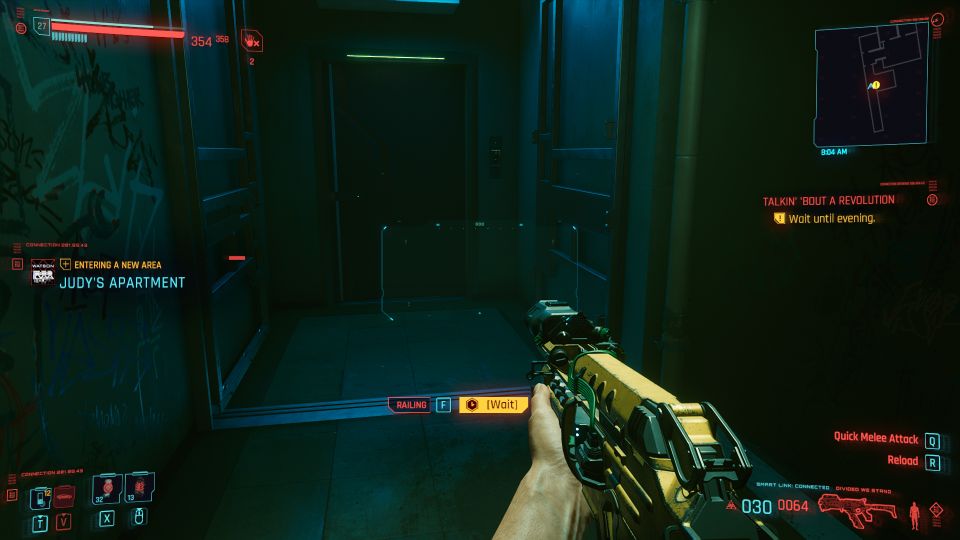 Sit on the stool
To start discussion with Roxanne, Tom, Judy and Maiko, sit on the stool.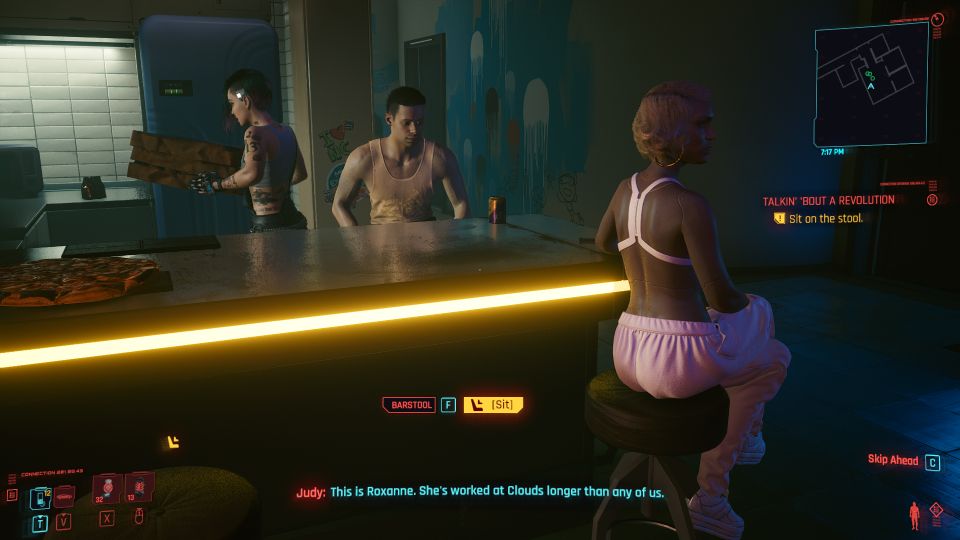 Test out Tom's combat skills
You will then be asked to test Tom's skills.
Just punch him once and you'll get pushed back by Tom.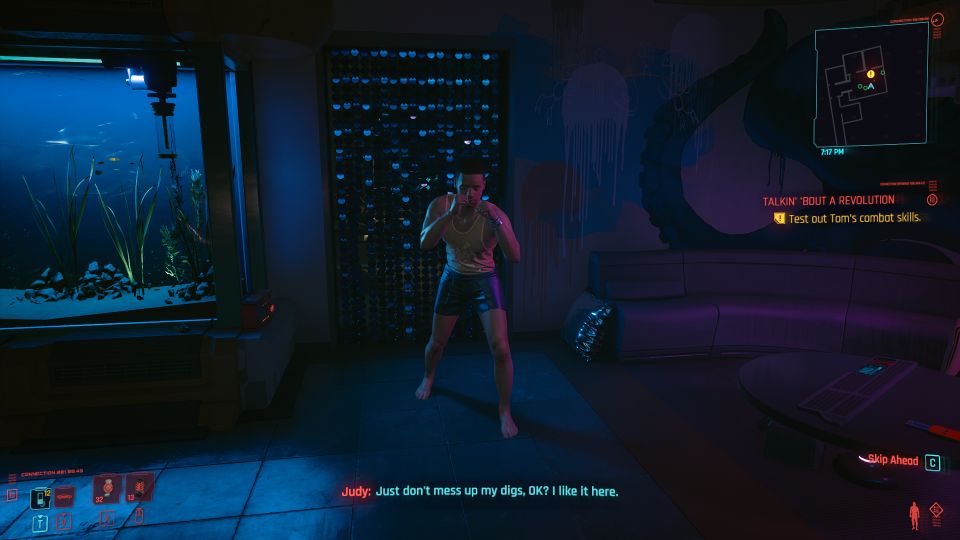 Help Judy or not
You will then have to choose whether to help Judy.
I chose the first option "You can count on me". This probably means you'll continue with the side job.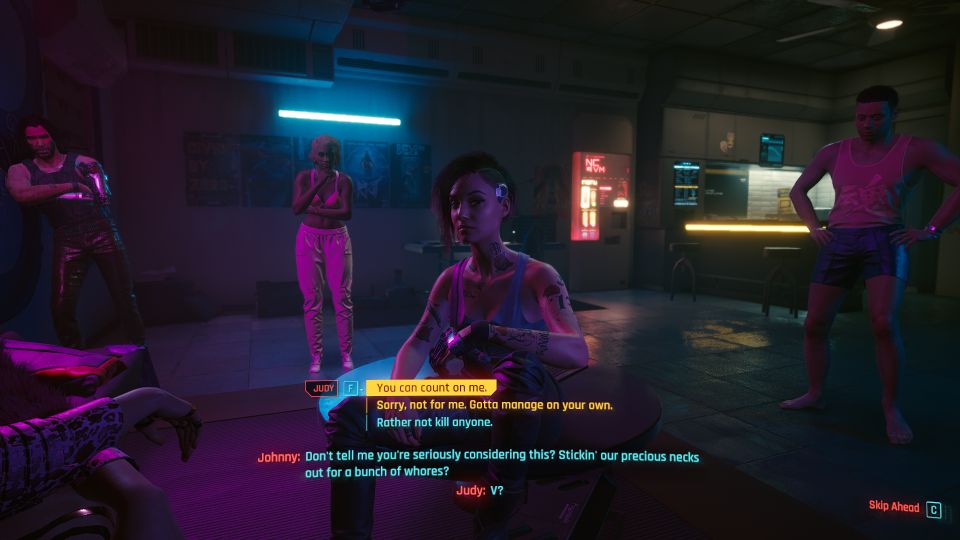 Leave the building
To end the mission, just leave the building. You can choose to eat breakfast by taking the food on the table.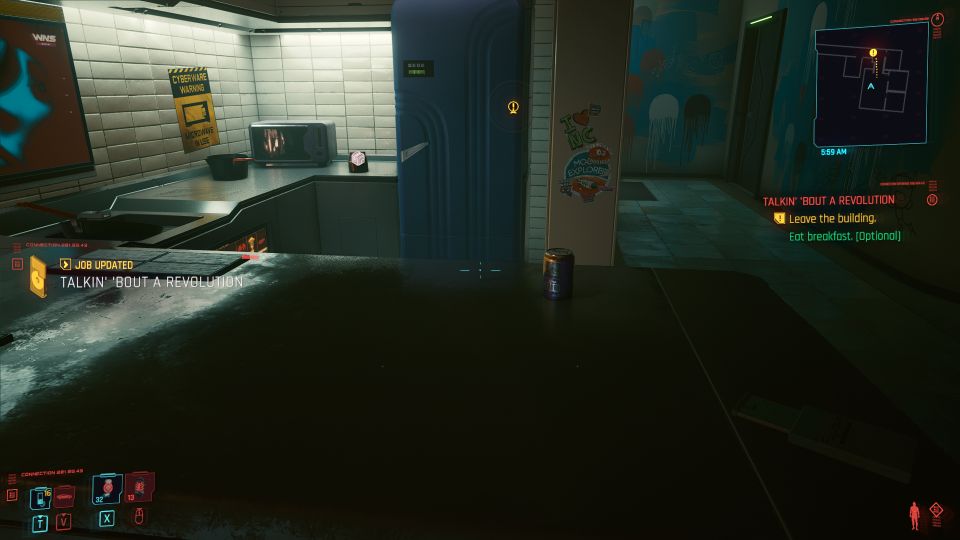 ---
Related posts:
Cyberpunk 2077: Freedom Of The Press Walkthrough
Cyberpunk 2077: Beat On The Brat (The Glen) Walkthrough