A Like Supreme is a side mission / job involving Johnny in Cyberpunk 2077.
Your objective is to meet with the band for one final gig.
Here's a walkthrough of A Like Supreme in Cyberpunk 2077.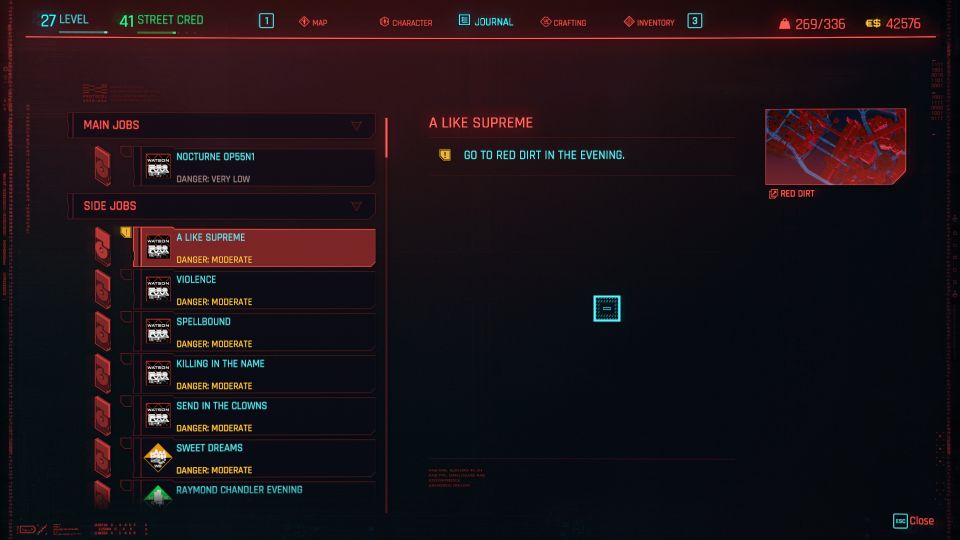 Go to Red Dirt
Head to the club named Red Dirt in Arroyo, as marked on the map.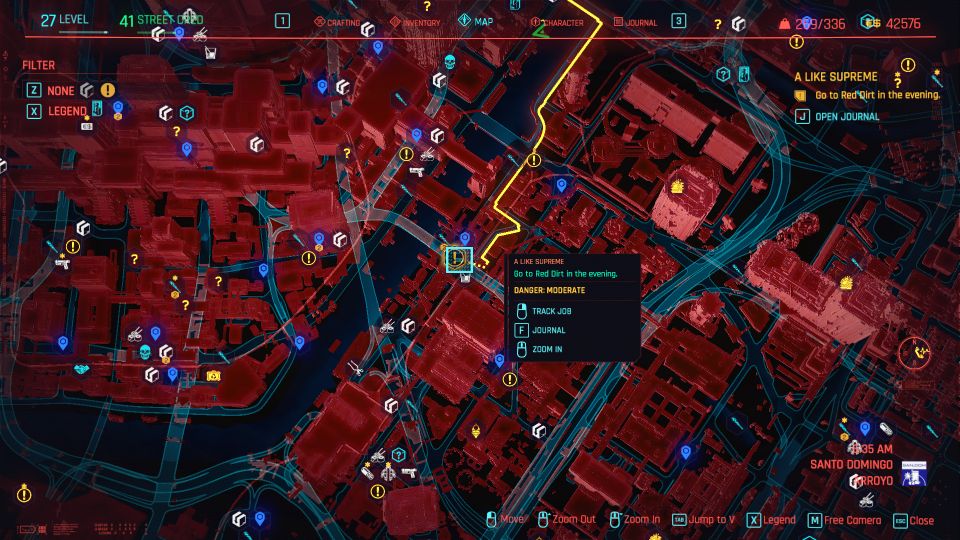 If you get there in the morning or the afternoon, you can sit on the curb and it will turn to evening.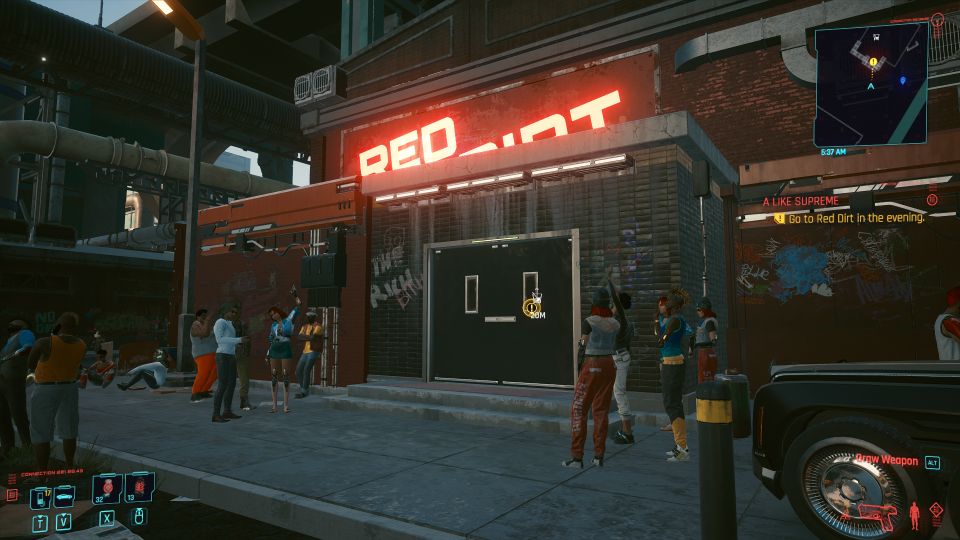 Talk to Nancy
Enter Red Dirt and talk to Nancy and Denny inside.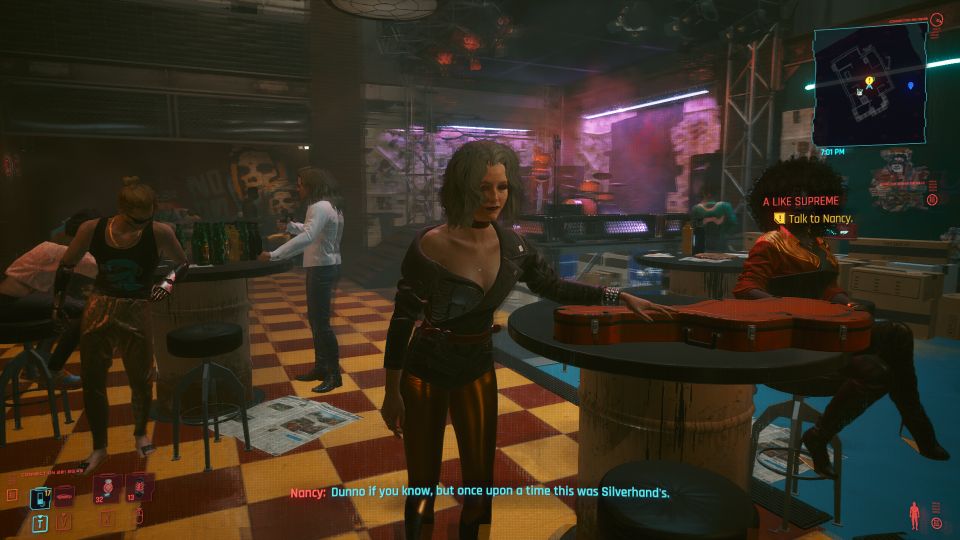 Take the pills
Head to the bathroom to take the pills to give Johnny control.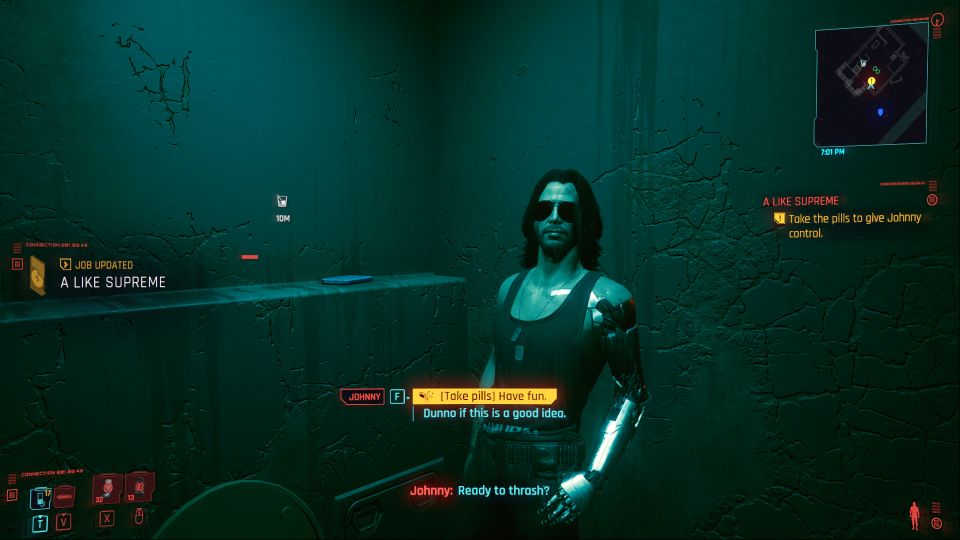 Talk to Kerry
After coming out of the bathroom, Kerry will show up with the backup player.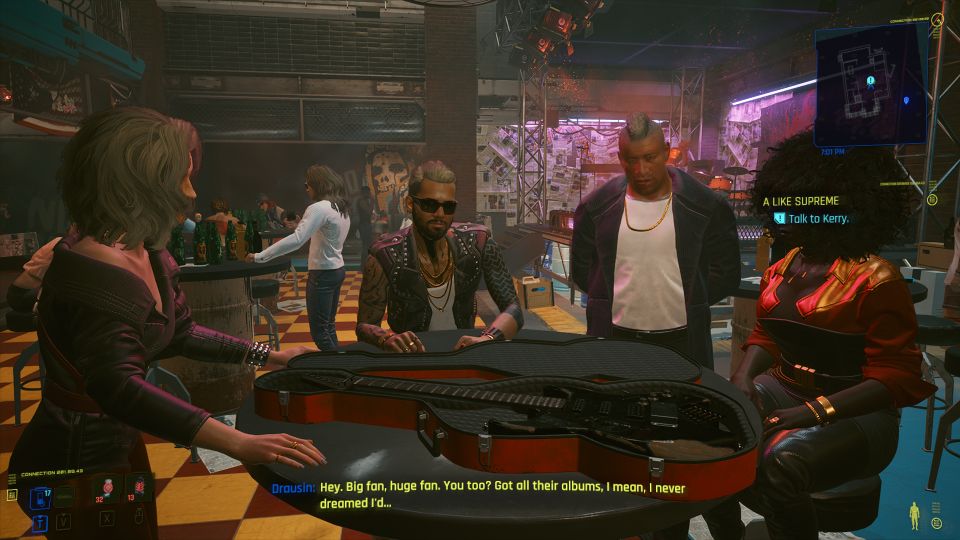 Perform with Kerry
This part is mainly the band's performance. There are a couple of time-limited prompts to do stuff like singing and playing a solo.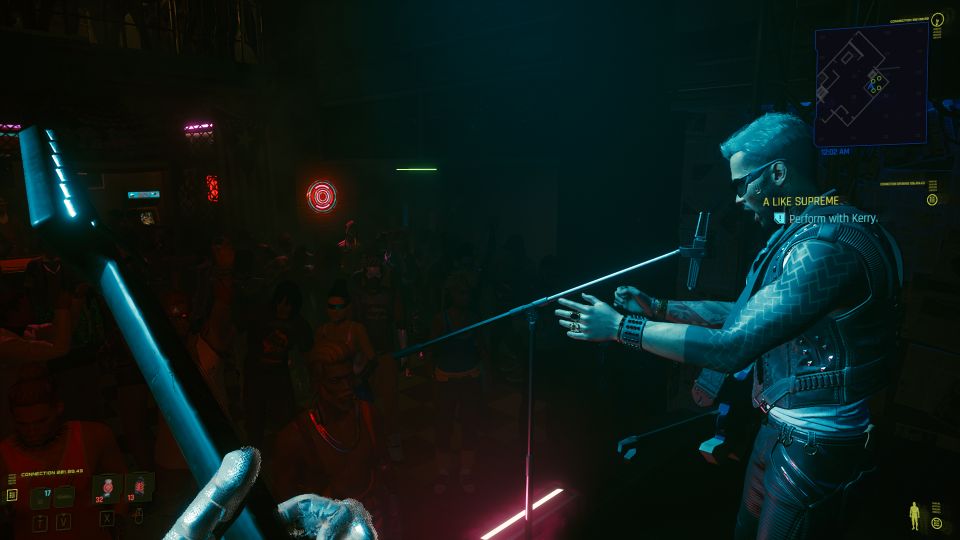 Talk to Kerry
After the performance, talk to Kerry again.
I chose to ask for an encore gig but he refused.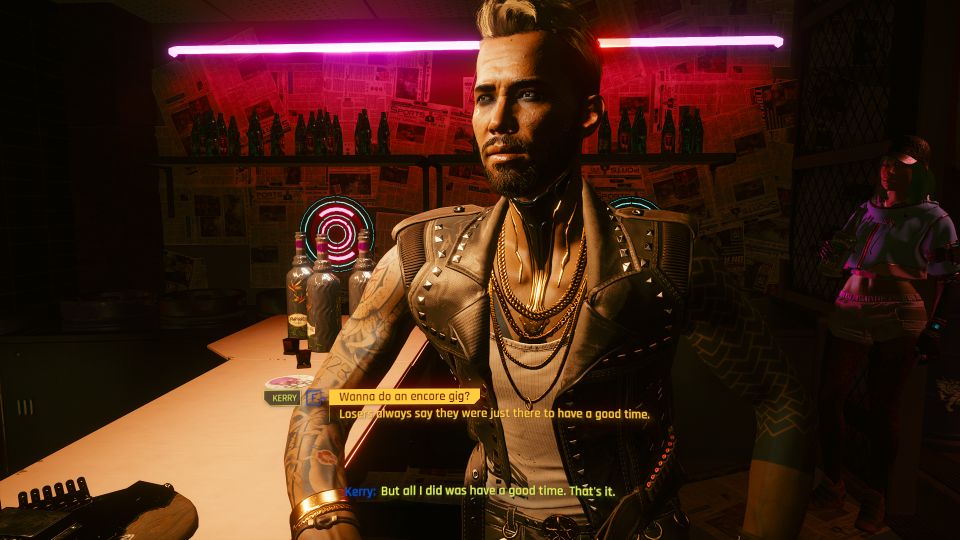 As Johnny hands over his guitar to Kerry, the latter will also give his revolver to V.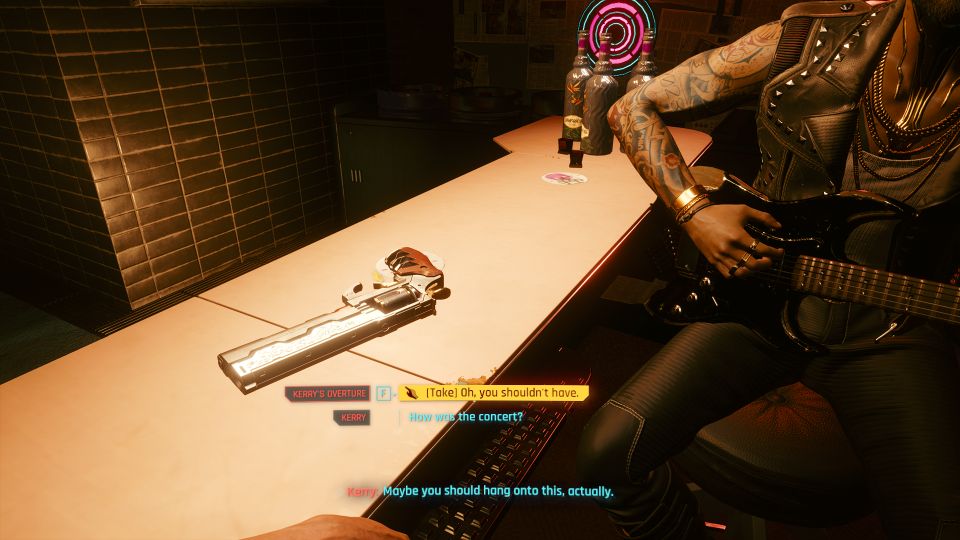 The mission ends here.
---
Related posts:
Cyberpunk 2077: Olive Branch (Gig Walkthrough)
Cyberpunk 2077: Talkin' Bout A Revolution Walkthrough