Freedom of the Press is a gig available in Cyberpunk 2077.
Your objective is to convince Max to meet up with Regina.
Here's a walkthrough of Freedom of the Press in Cyberpunk 2077.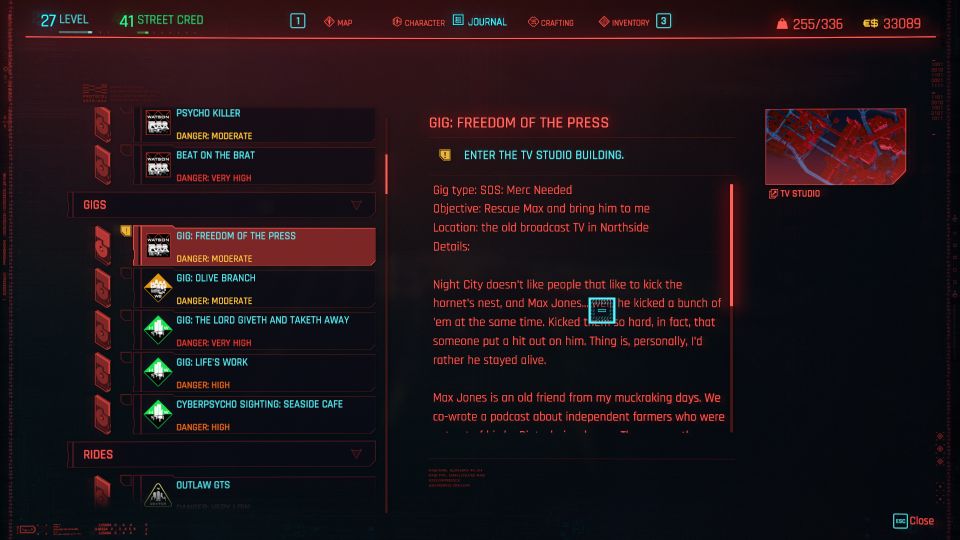 Enter the studio building
Head to the building in Northside as marked on the map.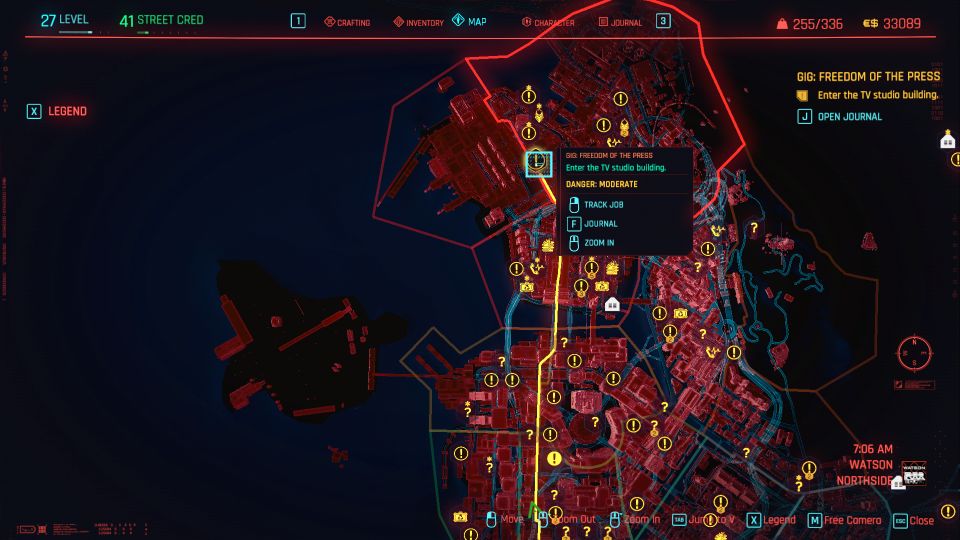 To enter the studio building, you can either enter from the front door or the roof.
The front door requires level 8 technical ability.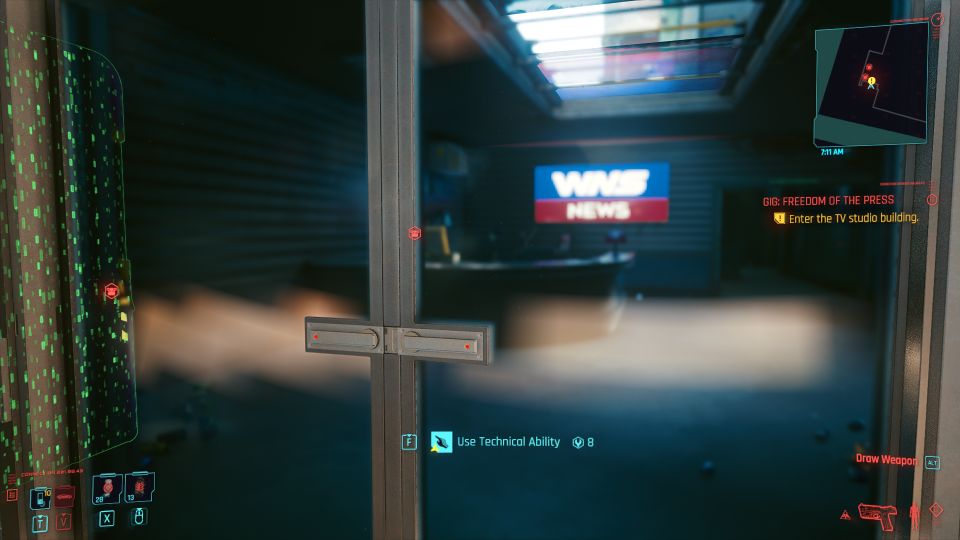 You can climb using the dumpster and reach the roof. Jump down from the top.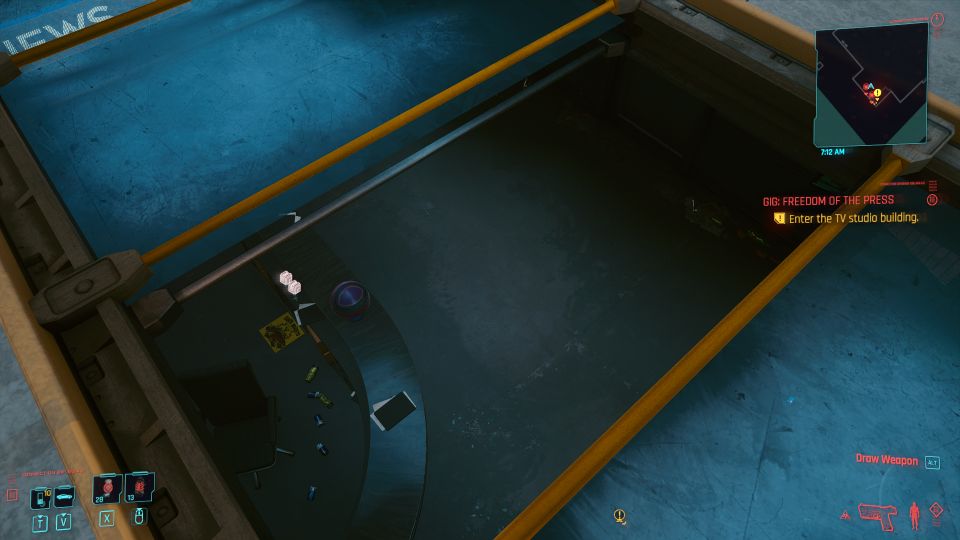 Find Max
Inside the building, you will see a number of laser mines.
You can disable them by choosing the 'friendly' option. Or you can just dodge them by jumping or crouching.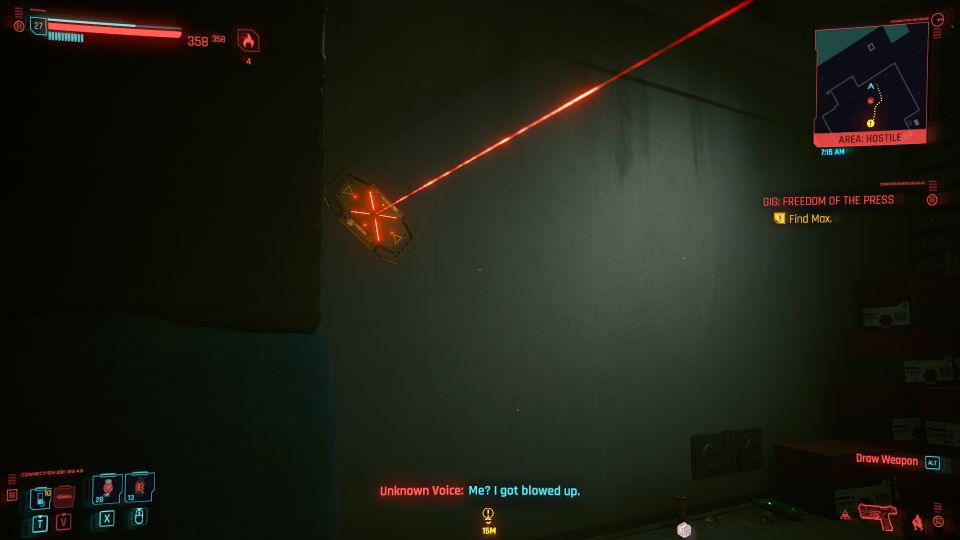 You also have to watch out for the turrets. You can turn them off easily using quickhack.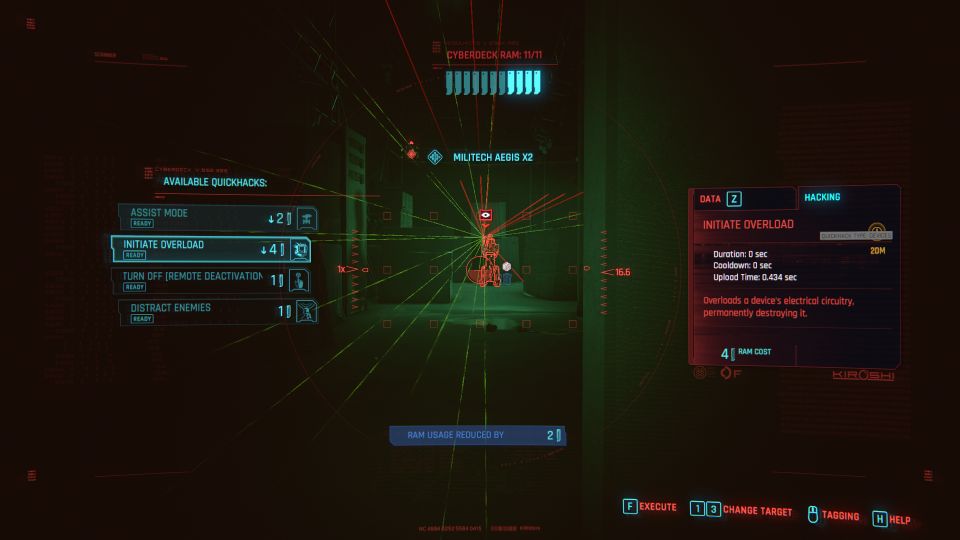 Continue all the way and find the stairs. The stairs is behind the stage.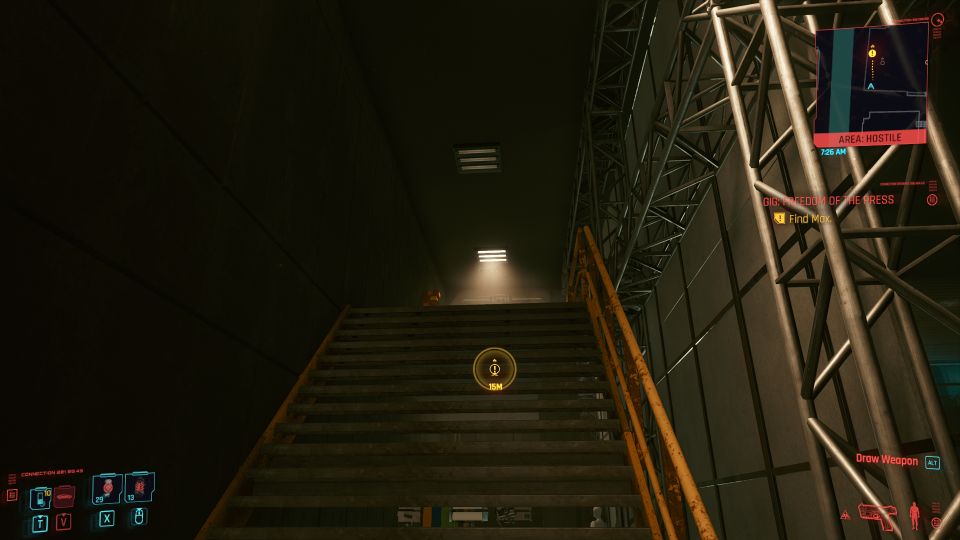 Convince Max
You will then meet Max. Convince him to meet Regina.
Just choose the compulsory dialogue options and he'll eventually be persuaded.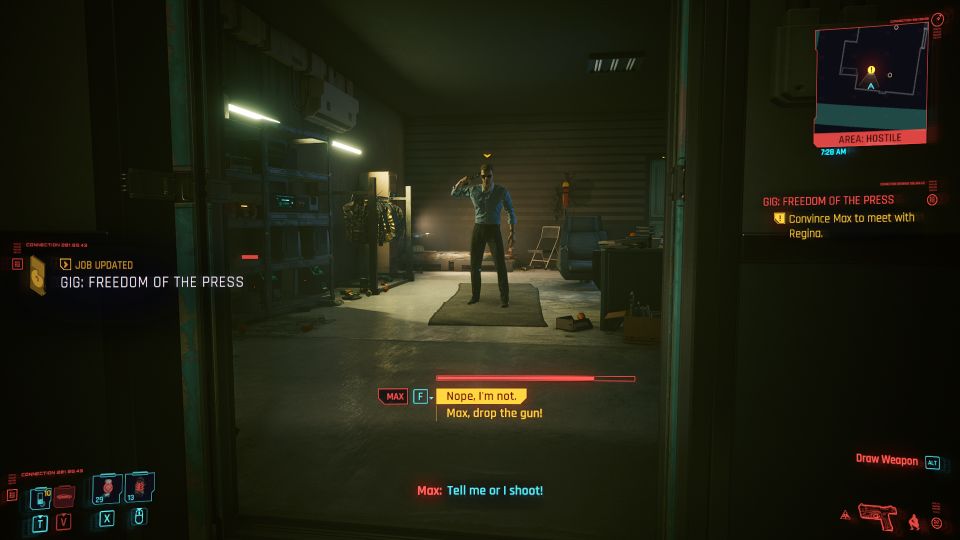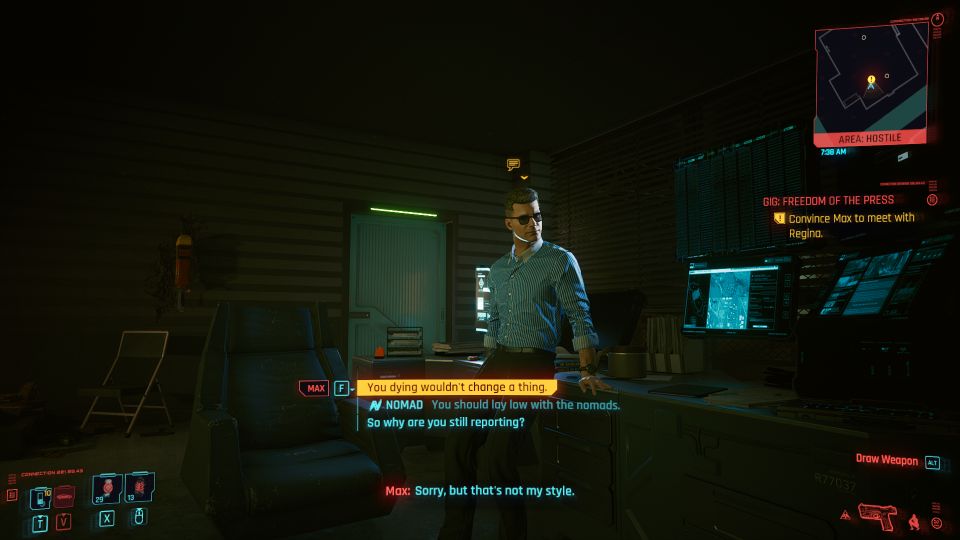 Escort Max to the car
Head out from the building and escort him to the car.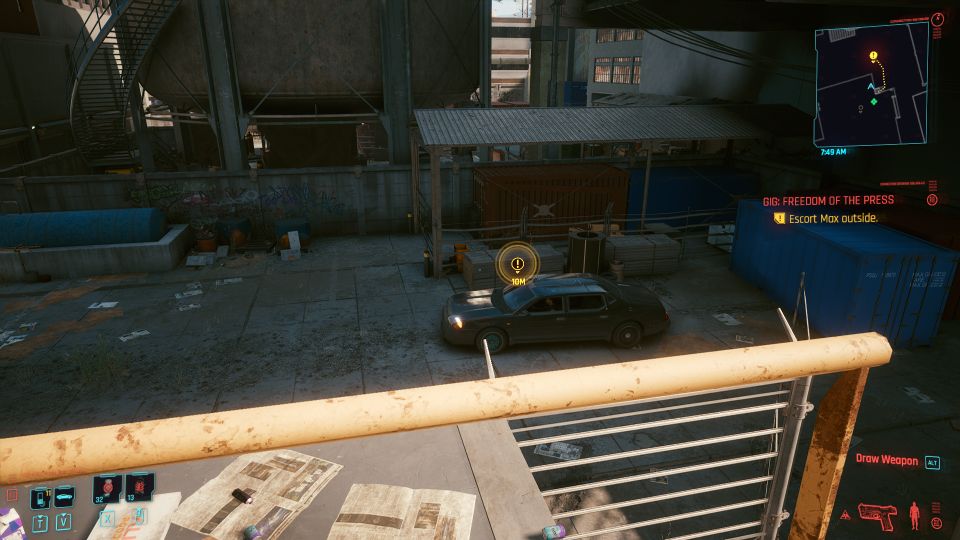 Collect the reward
Head to the drop point nearby to collect your reward.
The gig ends here.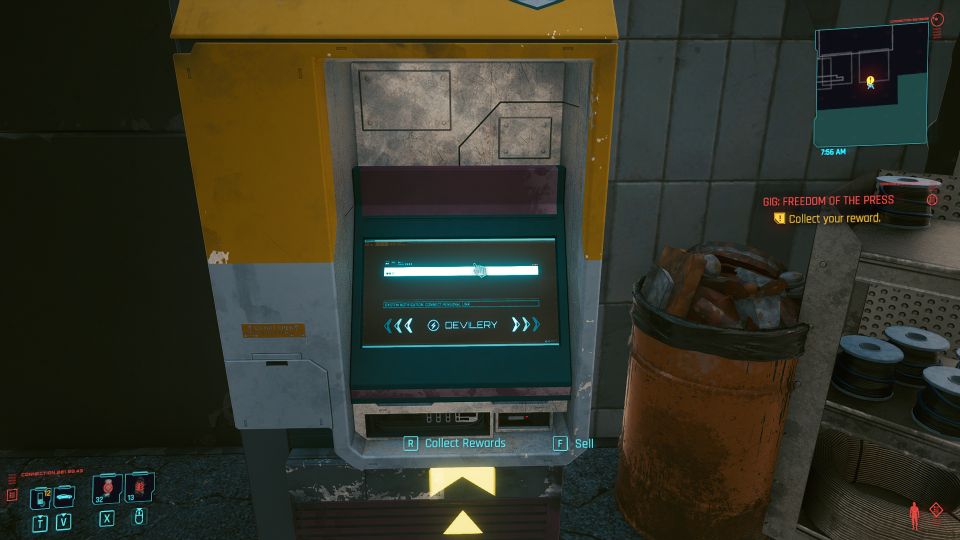 ---
Related posts:
Cyberpunk 2077: Beat On The Brat (The Glen) Walkthrough
Cyberpunk 2077: Sparring Partner Gig Walkthrough