Beat On The Brat (The Glen) is a side job in Cyberpunk 2077.
Your objective is to defeat El Cesar in a fighting match.
Here's a walkthrough of Beat On The Brat (The Glen) in Cyberpunk 2077.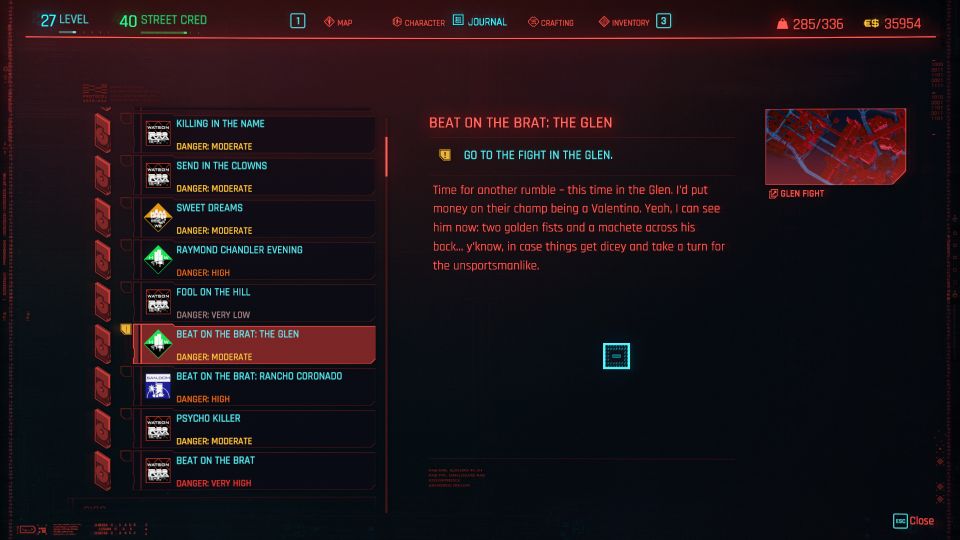 Go to the fight in Glen
Head to the fight location in the Glen as marked on the map.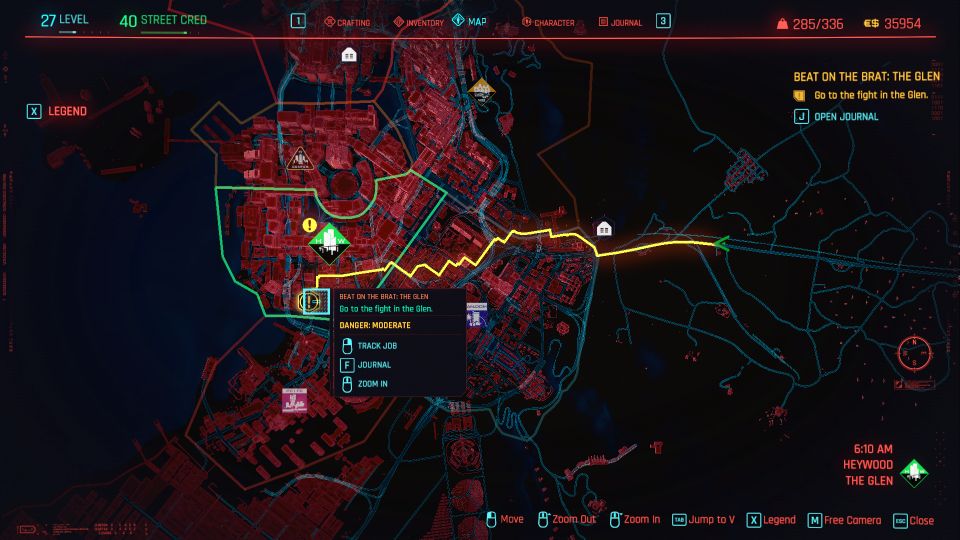 You will see El Cesar near his flashy ride. Talk to him.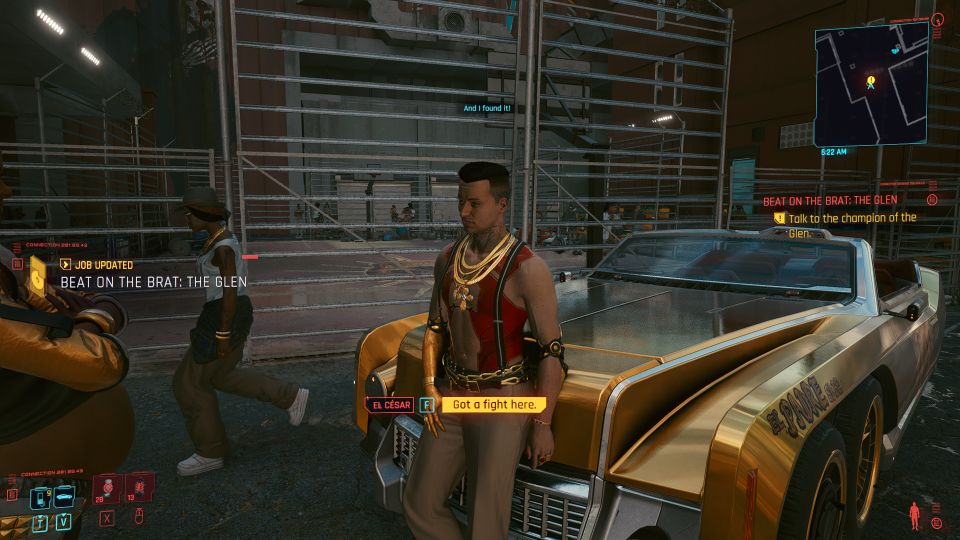 Start the fight
To get him to agree to fight, you need to bet 4,000 eddies.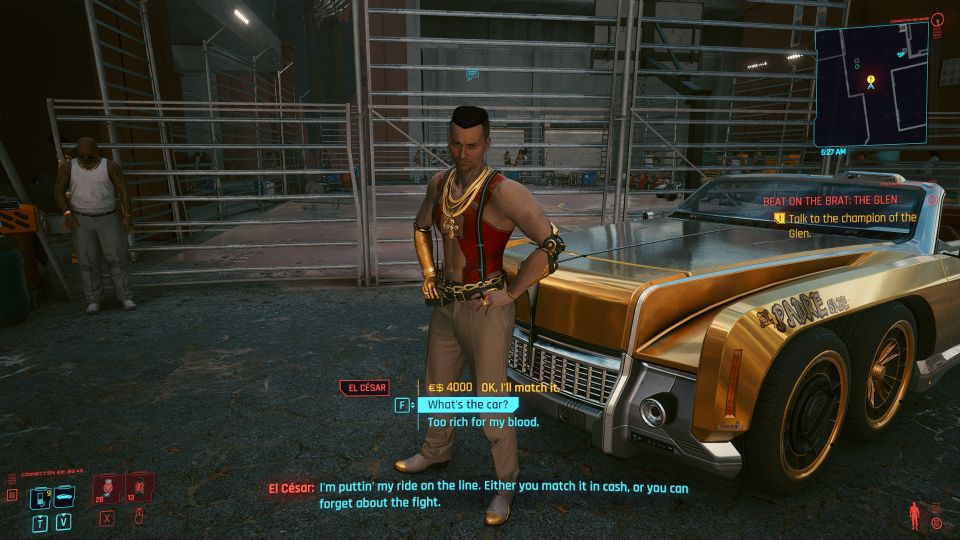 Talk to him again in the arena to begin.
Defeat Cesar Diego Ruiz
The fight with El Cesar is quite straightforward. You just have to watch out for his quick movement, similar to how Oda moves.
Just dodge before he hits you and you're fine.
The key to winning is to time your strong punches, followed by fast attack combos. Repeat until he loses.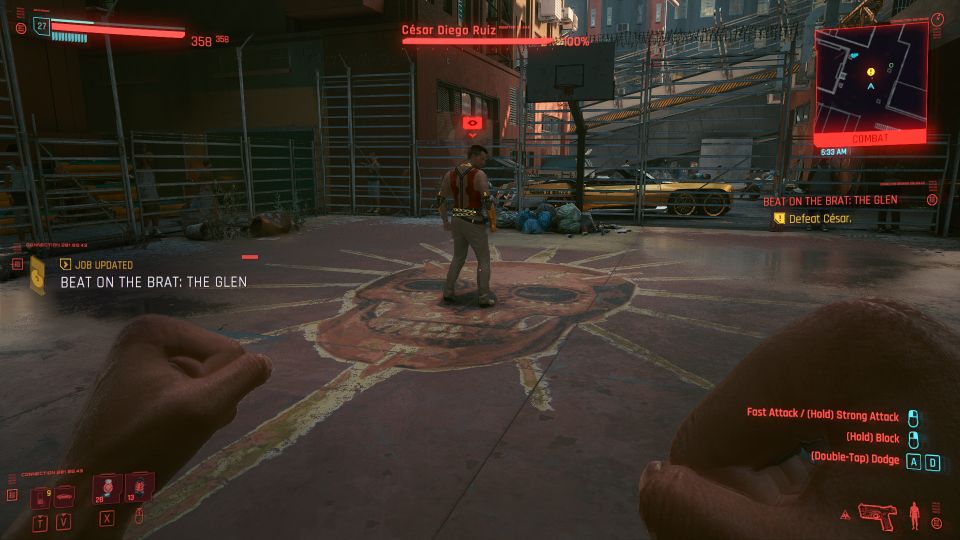 Talk to him again
Once he is down, you have a few options:
Keep the eddies. Car's all I want.
Give me the cash, but you keep the car.
Nah, you keep the car and the money.
This part's up to you. You can choose whichever combination you want.
I personally chose to keep the ride and gave him the eddies.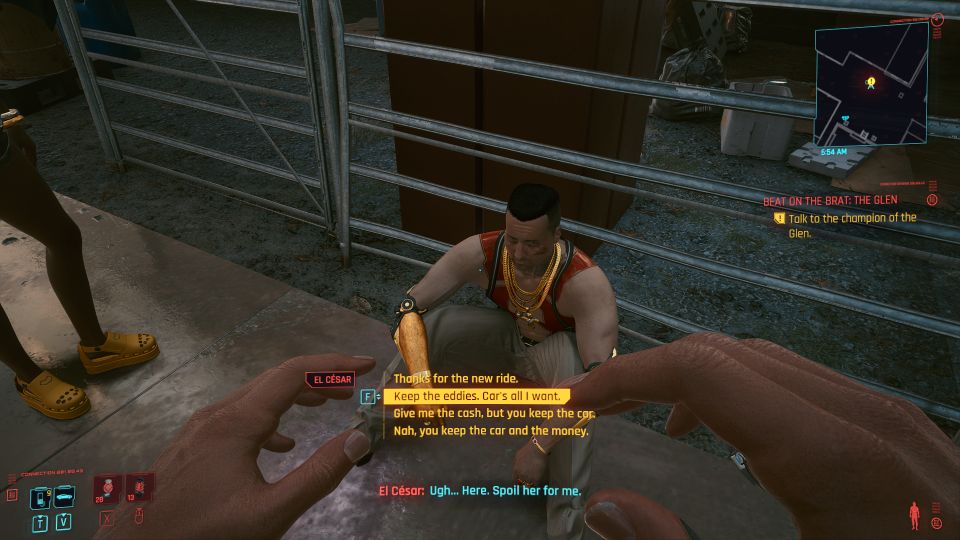 ---
Related posts:
Cyberpunk 2077: Radar Love Gig Walkthrough
Cyberpunk 2077: Sparring Partner Gig Walkthrough
Cyberpunk 2077: Serious Side Effects Walkthrough