Olive Branch is a gig given by Wakako in Cyberpunk 2077.
Your objective is to help Sergei deliver a car to Tyger Claws.
Here's a walkthrough of Olive Branch in Cyberpunk 2077.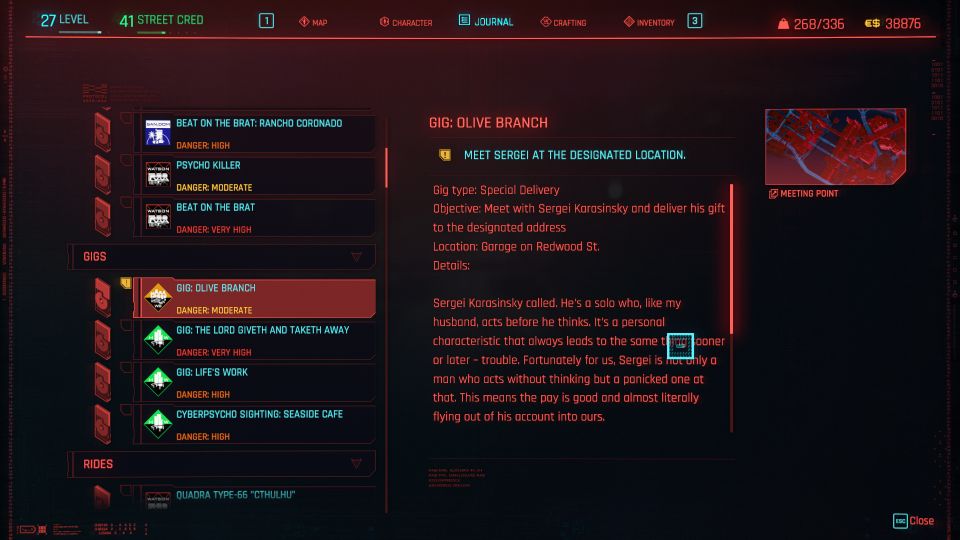 Meet Sergei
Meet Sergei in Japantown, as marked on the map.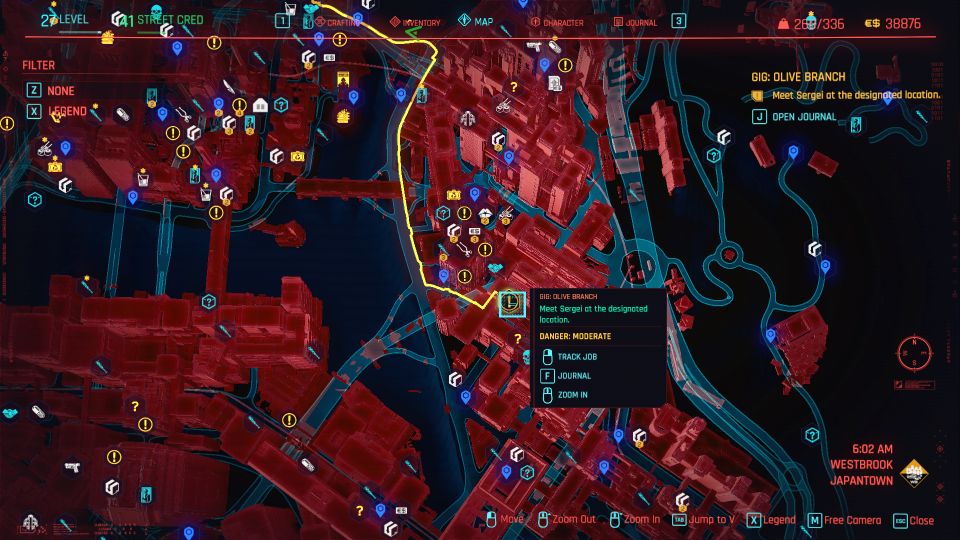 Talk to Sergei
You will see him standing in front of the garage. Talk to him first.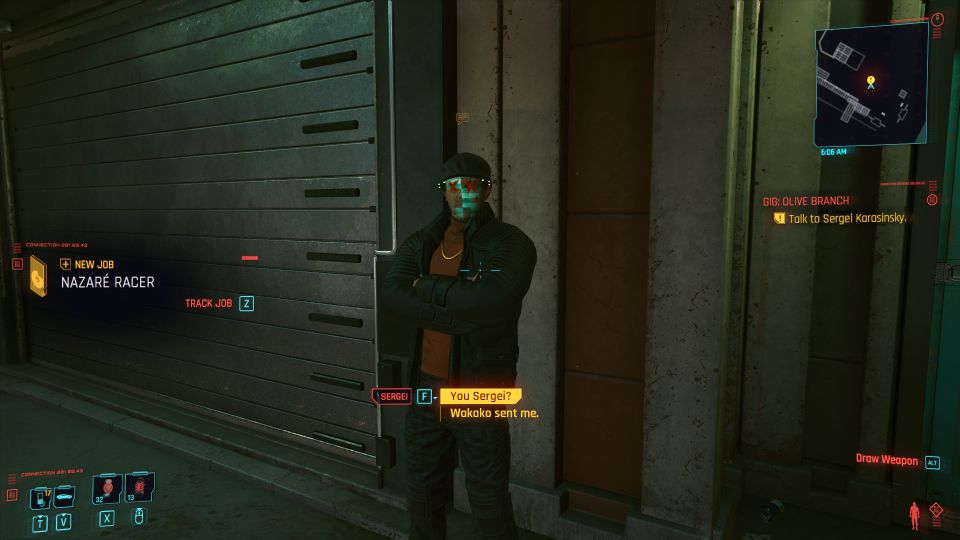 Get in the car
Enter the garage and get into the car. Before leaving, you may want to loot the stuff in the garage.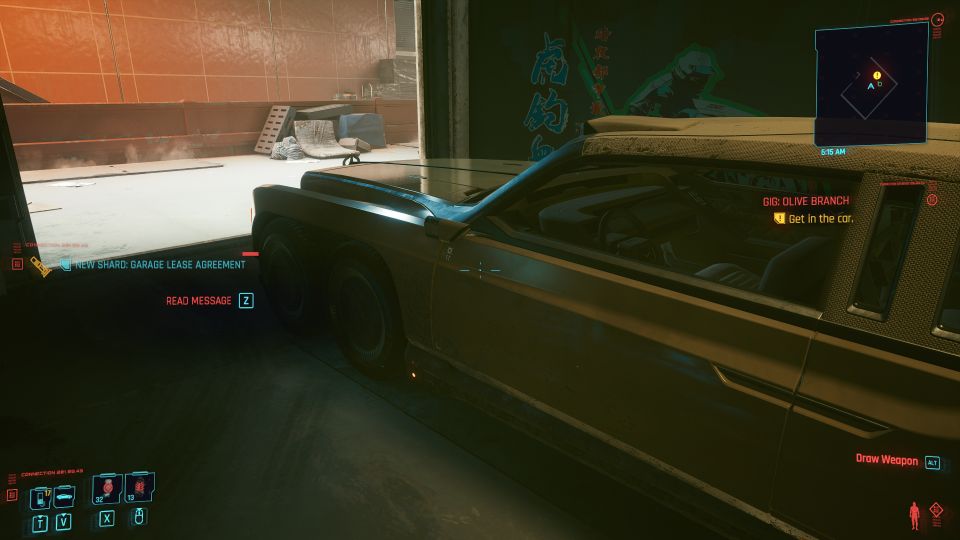 Drive Sergei's car to the Tyger Claws
Head to the location marked on the map to deliver Sergei's car to the Tyger Claws.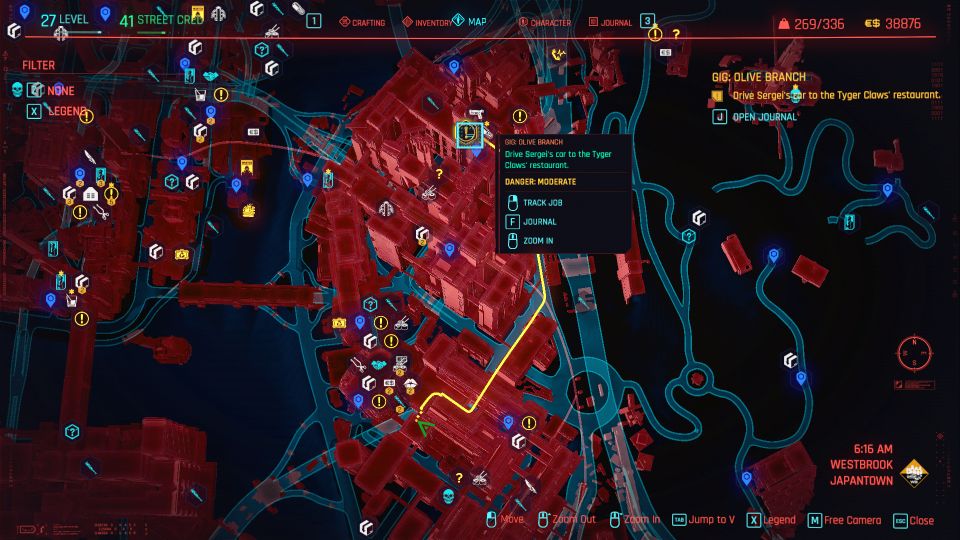 Look inside the trunk (optional)
During the drive, you'll hear some guy struggling in the trunk.
You can choose to look into the trunk.
Once you open the truck, you'll find a corporate guy who was captured as a present for Tyger Claws.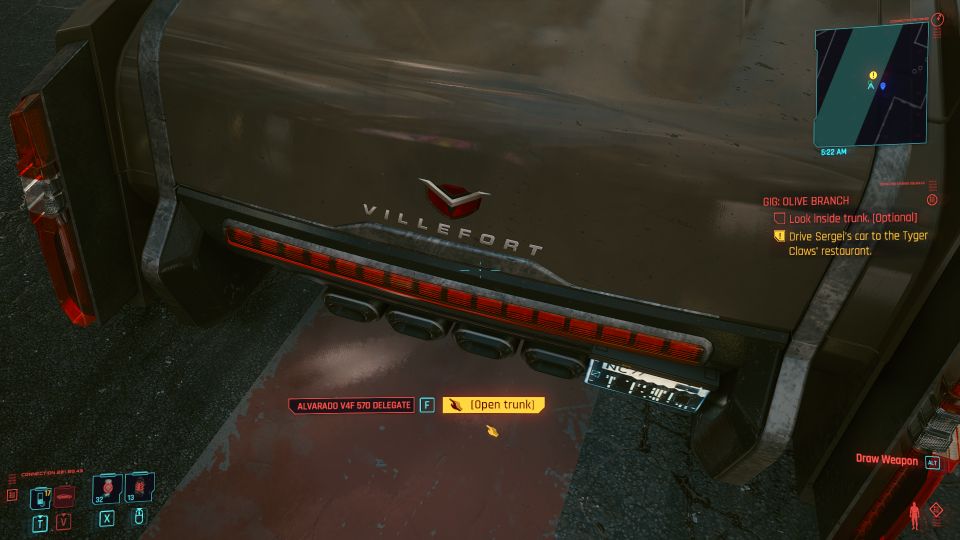 You can now choose either to put him back into the truck and finish the job, or let him go.
I chose to let him go and you'll get paid in the end. Both ways, you get paid.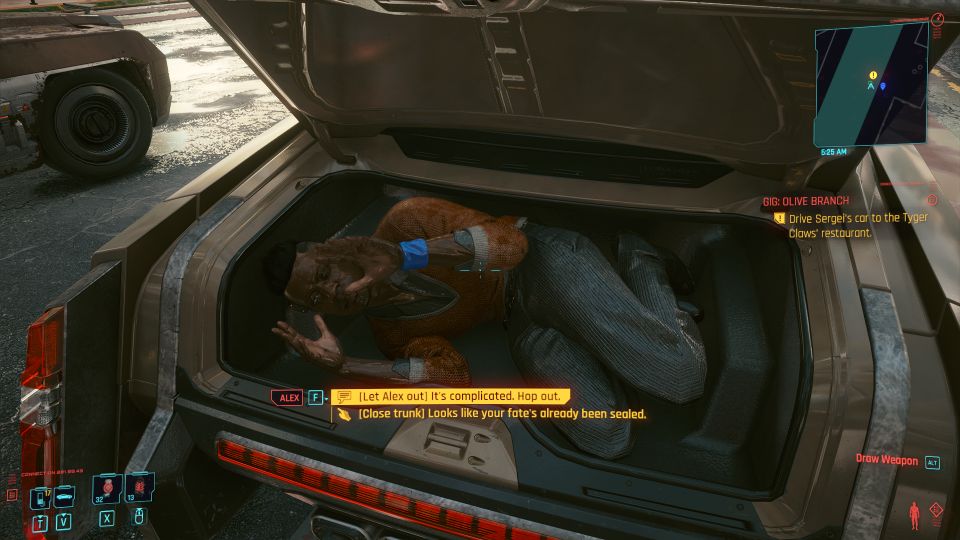 ---
Related posts:
Cyberpunk 2077: Talkin' Bout A Revolution Walkthrough
Cyberpunk 2077: Freedom Of The Press Walkthrough