For My Son is a gig available in Rancho Coronado of Cyberpunk 2077.
Your objective is to get to the Animals' club and kidnap Logan Garcia.
Here's a walkthrough of For My Son in Cyberpunk 2077.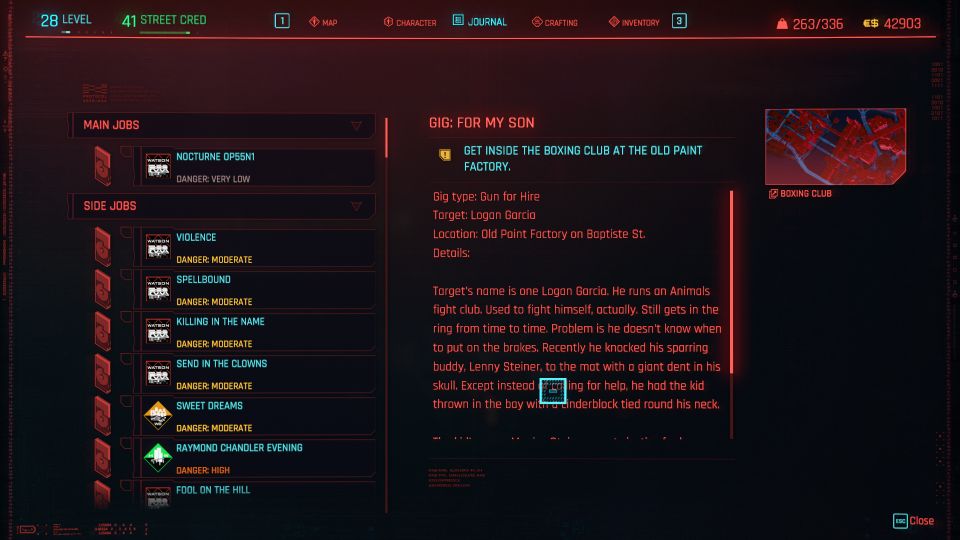 Get inside the boxing club
Head to the Animals' club located in Rancho Coronado, as marked on the map.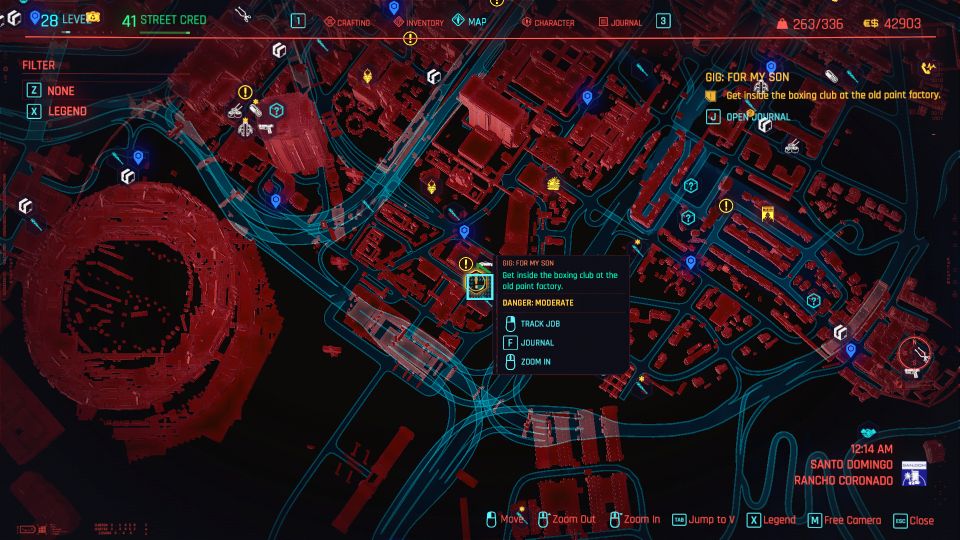 You can enter the place through the bouncer. Either pay him 3,800 eddies or ask him to get out of the way with level 12 body.
Otherwise, you may try side entrances.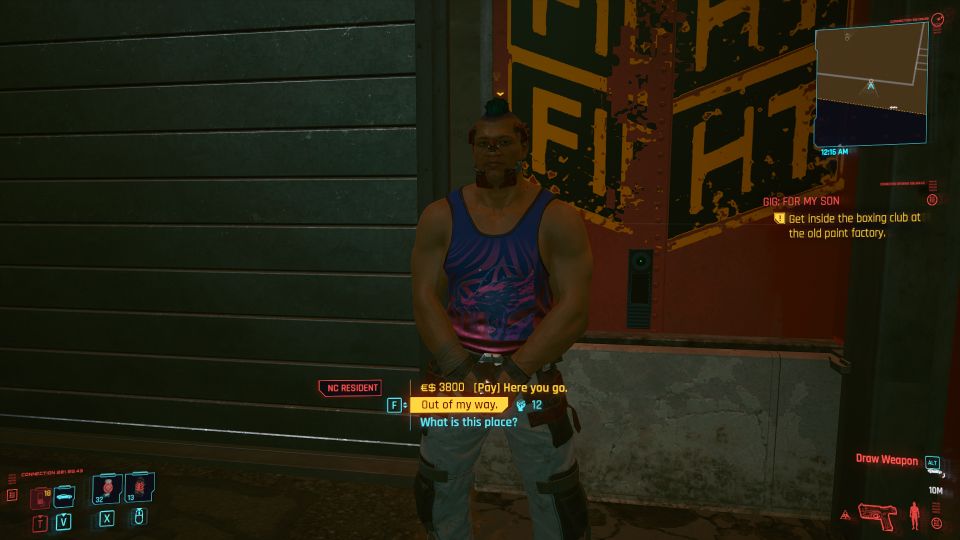 Find Logan Garcia
You will find Logan Garcia in the office at the upper floor. To get in quietly, you can use the side door with level 8 technical ability.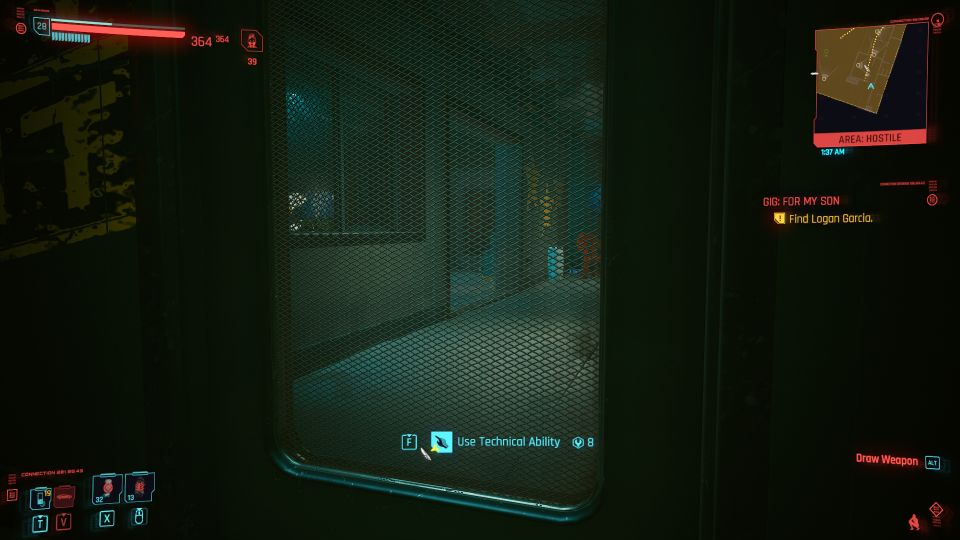 You will then see him inside the office. To distract him, you can quickhack the freezer or other devices.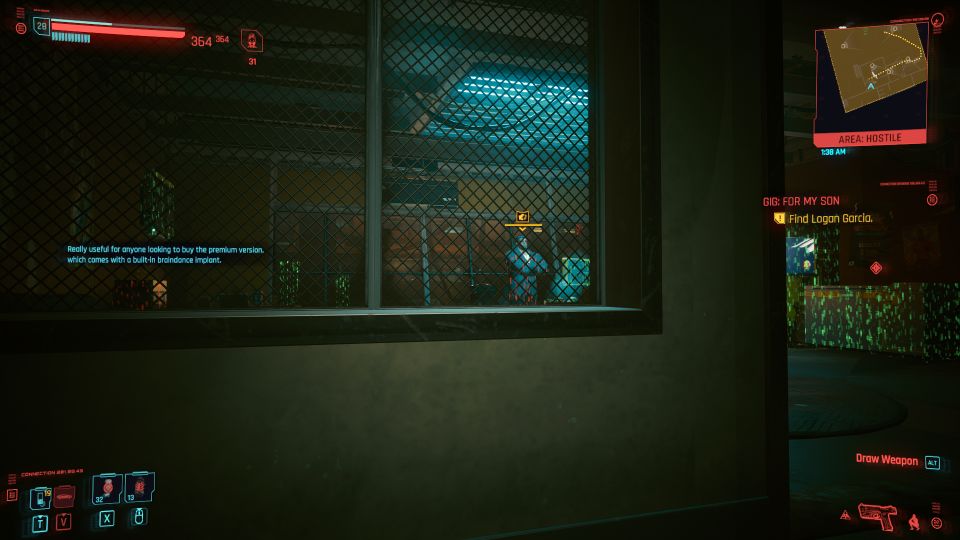 Kidnap Logan Garcia
Once he's distracted, sneak up to him and take him down.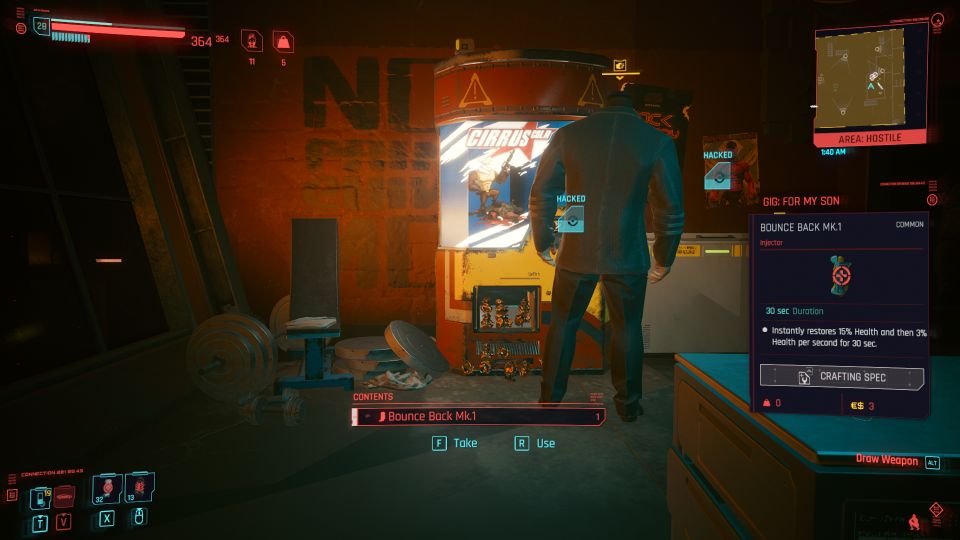 Carry his body.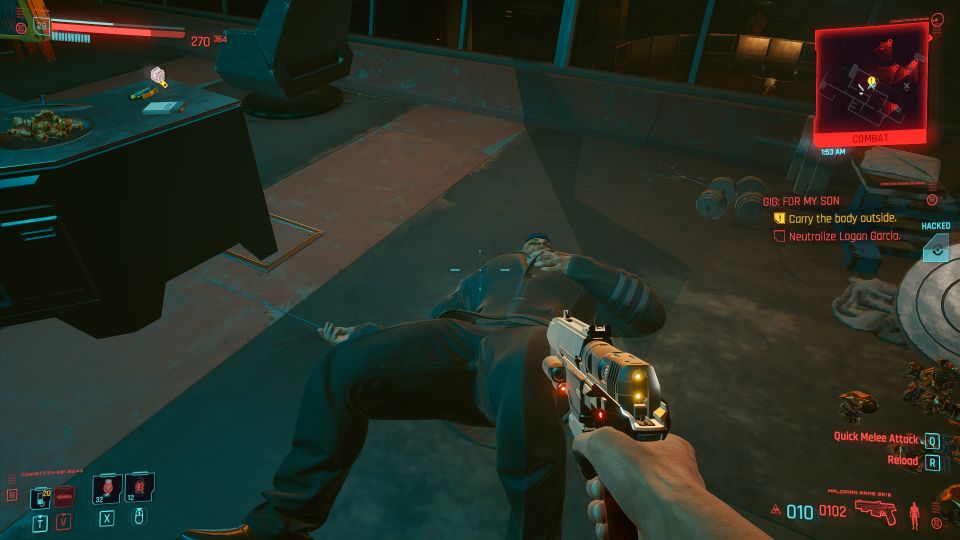 The Animals should find out about this and they'll come after you.
Take his body and get out of the building.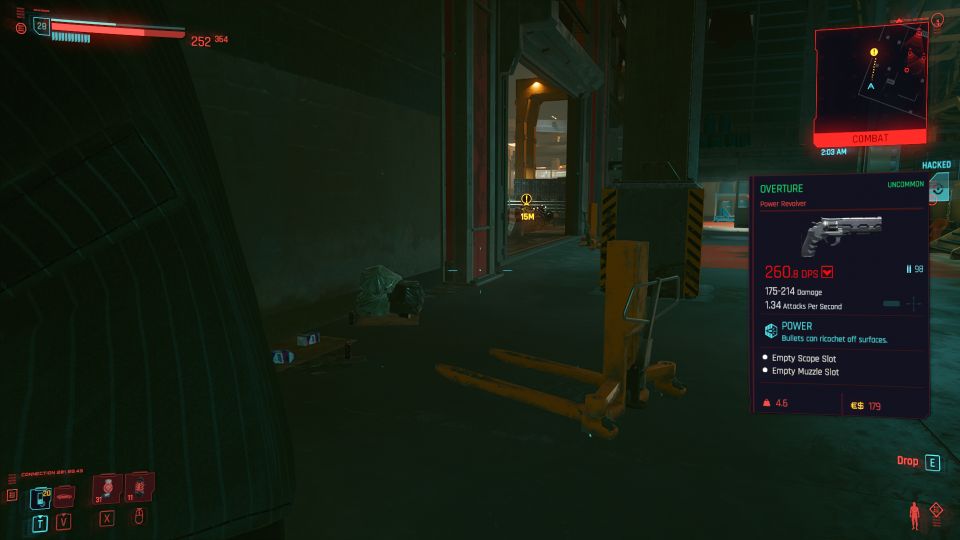 Bring his body to the fixer's car at the back of the building.
The gig ends here.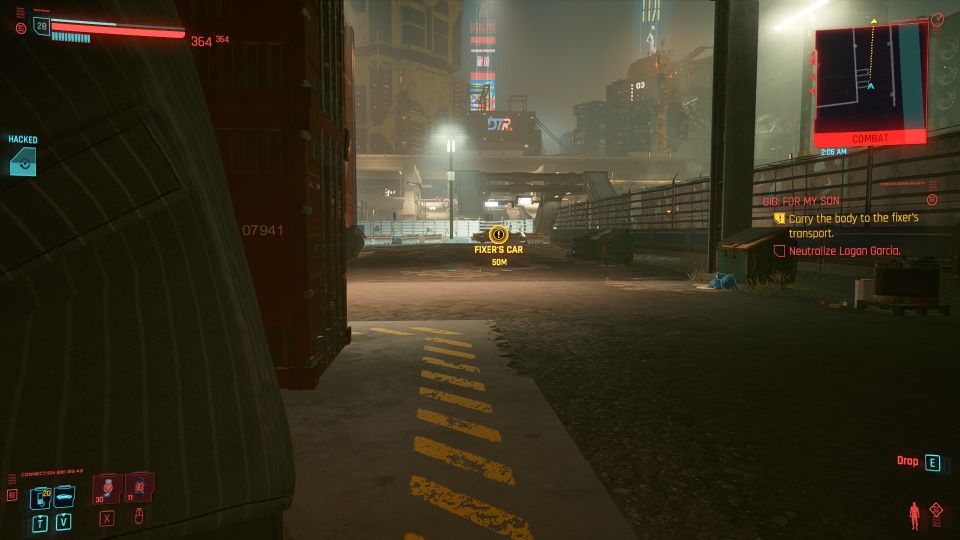 ---
Related posts:
Cyberpunk 2077: Beat On The Brat (Rancho Coronado) Guide
Cyberpunk 2077: A Like Supreme Mission Walkthrough
Cyberpunk 2077: Olive Branch (Gig Walkthrough)