Poem Of The Atoms is a side job / mission involving the monk in Cyberpunk 2077.
Your objective is to talk to the Zen master and watch the braindance.
Here's a walkthrough of Poem of the Atoms in Cyberpunk 2077.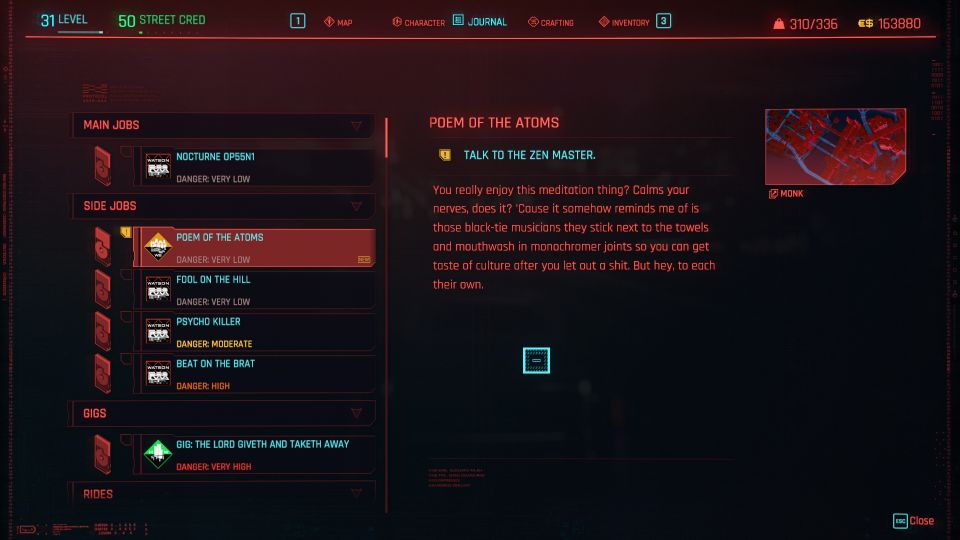 Talk to the Zen master
You can find the Zen master at North Dak this time. The location is provided in the map below.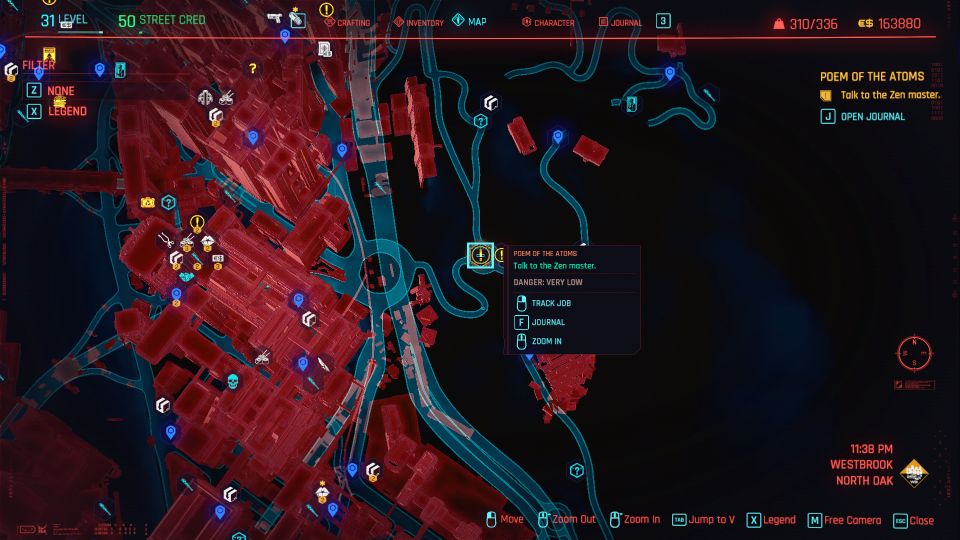 Like before, you can either pay 377 eddies or ask for free.
I chose the free option and the braindance clip should be the same. I'm not sure if there's a different outcome in the future.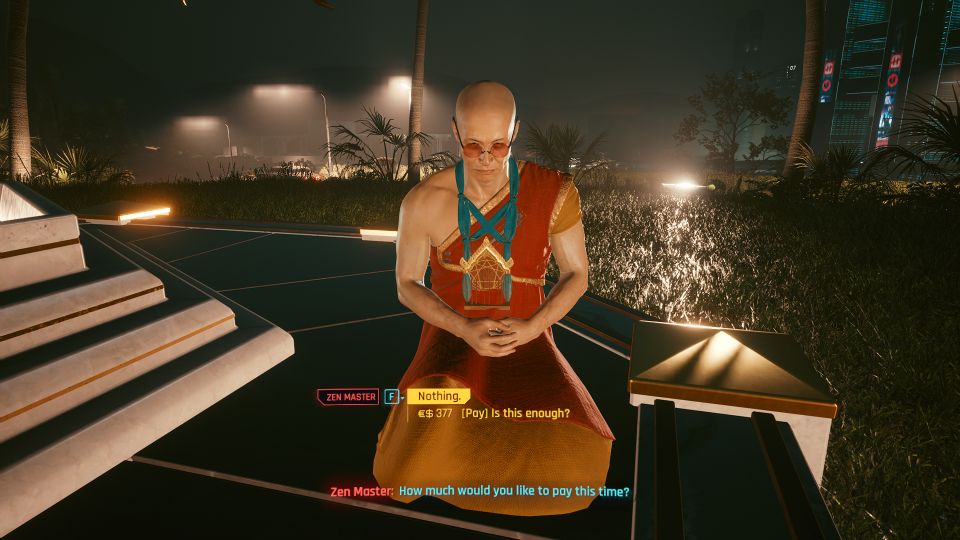 Just watch the braindance and the mission ends here.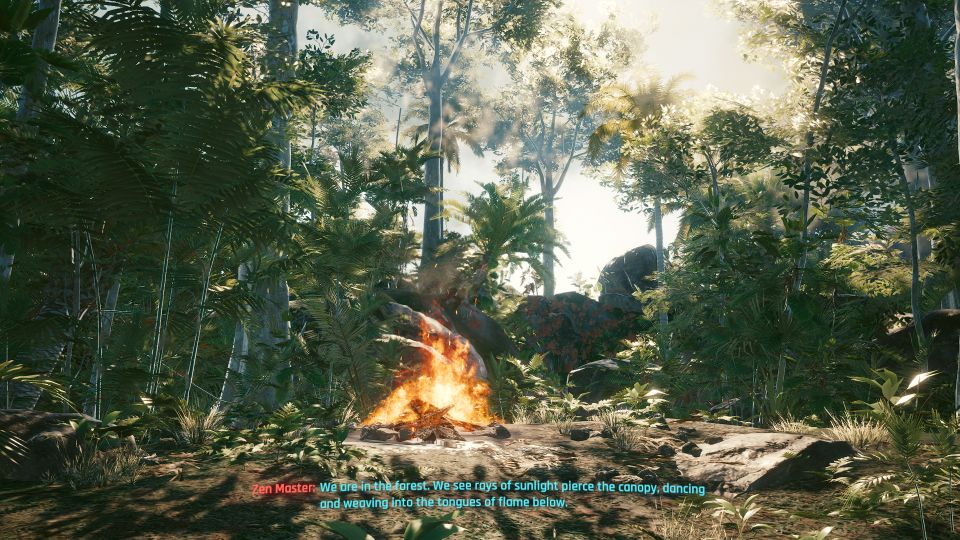 ---
Related posts:
Cyberpunk 2077: Stairway To Heaven Walkthrough
Cyberpunk 2077: Wakako's Favorite Gig Walkthrough