Stairway to Heaven is a short side job / mission in Cyberpunk 2077.
Your only objective is to talk to the monk and watch the braindance.
Here's a walkthrough of Stairway to Heaven in Cyberpunk 2077.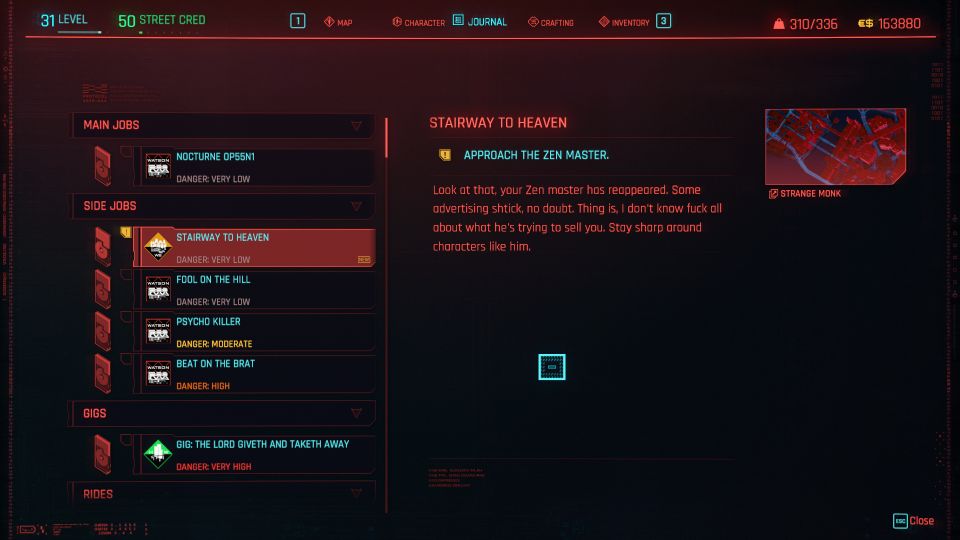 Approach the Zen master
You can find the Zen master in Japantown, as marked in the map below.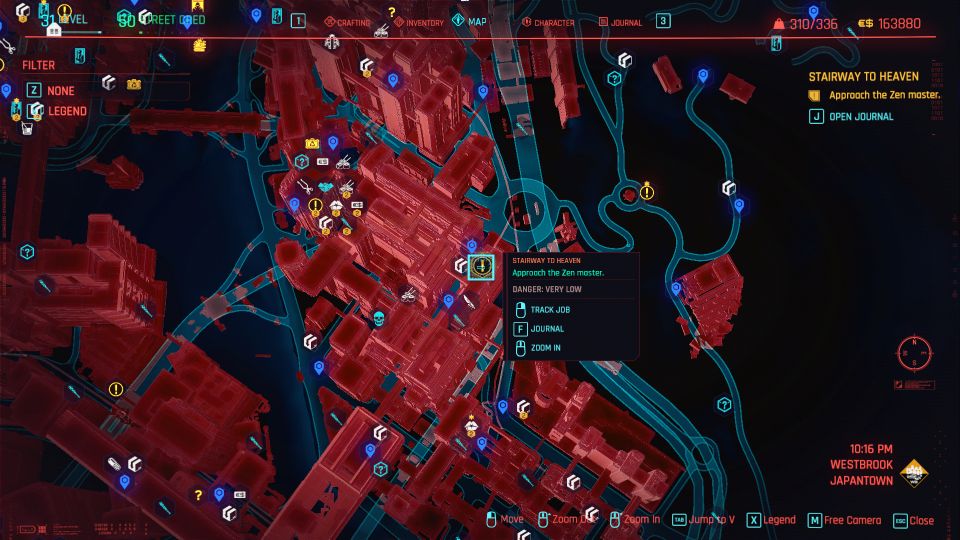 Talk to him. You need to sit to continue the conversation.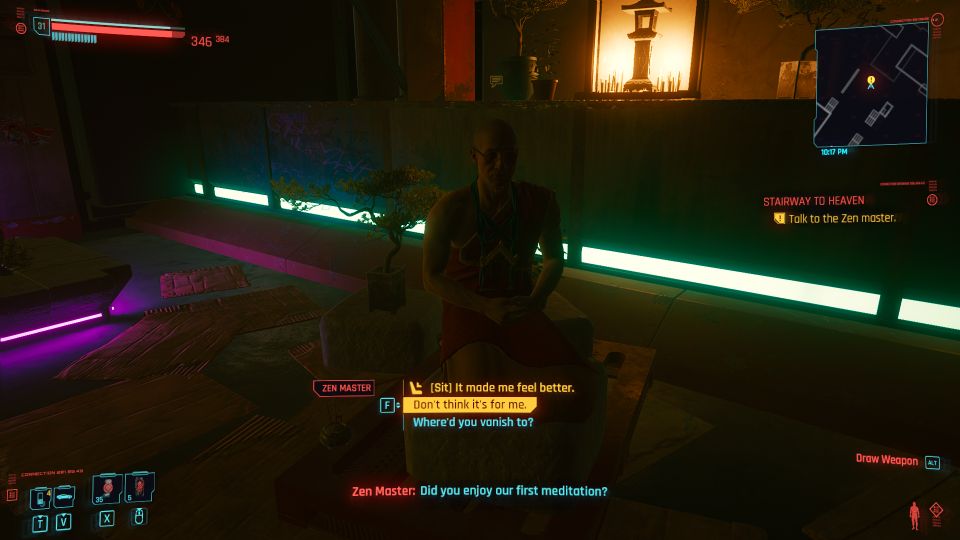 Pay or free
Like before, you have to choose whether to pay or just ask for free.
Whether you pay or not, you should watch the same braindance.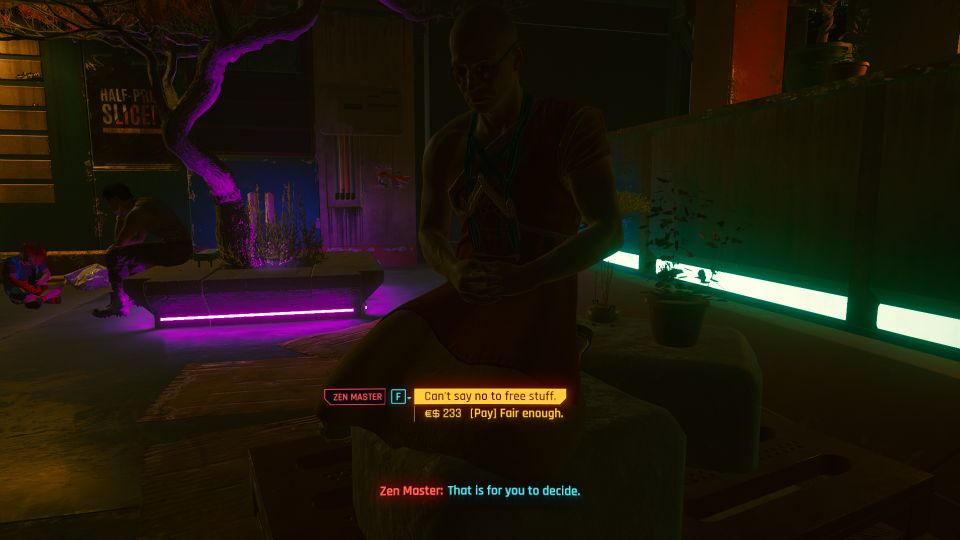 Here, just watch the braindance and the monk disappears after it's over. The mission ends here.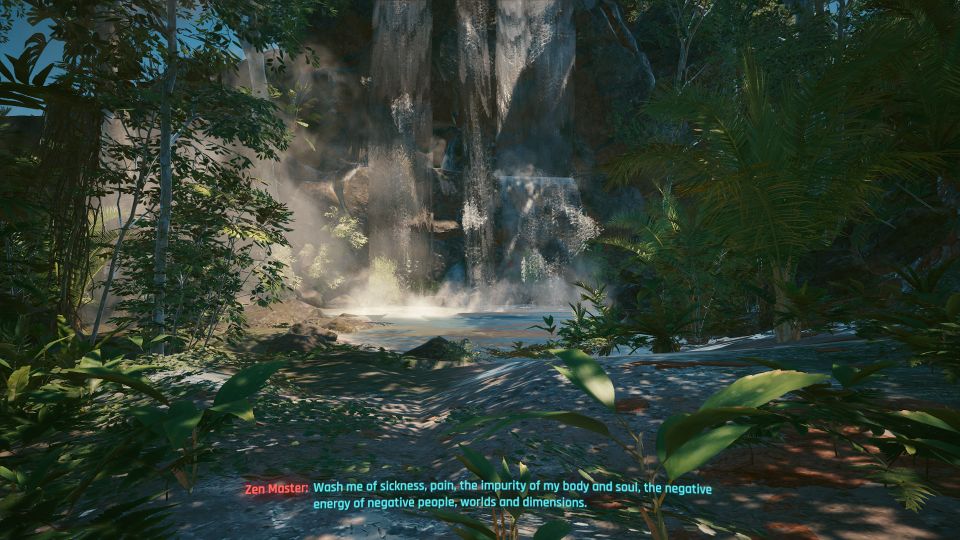 ---
Related posts:
Cyberpunk 2077: Wakako's Favorite Gig Walkthrough
Cyberpunk 2077: Off The Leash Mission Walkthrough