Wakako's Favorite is a gig available in Cyberpunk 2077.
Your objective is to help rescue Chang Hoon Nam in his hideout.
Here's a walkthrough of Wakako's Favorite in Cyberpunk 2077.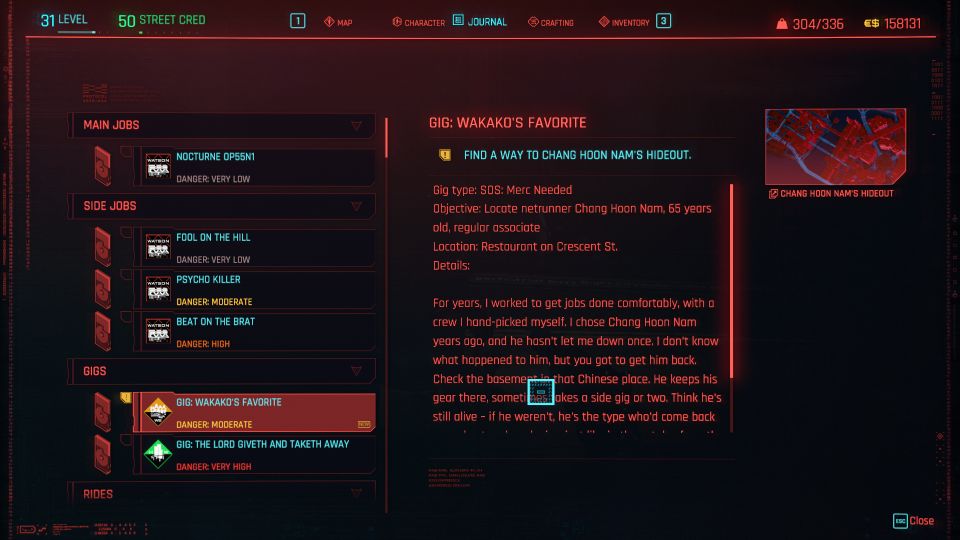 Find a way to his hideout
Head to the location marked on the map to begin. It's in Japantown.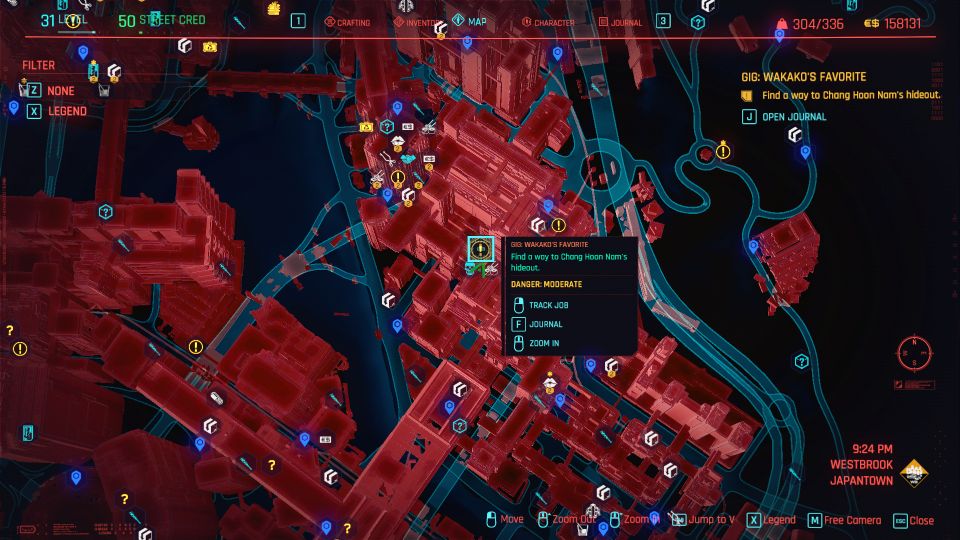 To enter the hideout, there are two ways.
If you use the bottom door, you only need level 6 Body to force open the door.
Another way is to climb up to the top of the building using the garbage dump and the door is already unlocked.
Slowly descend into the hideout. Either way is fine.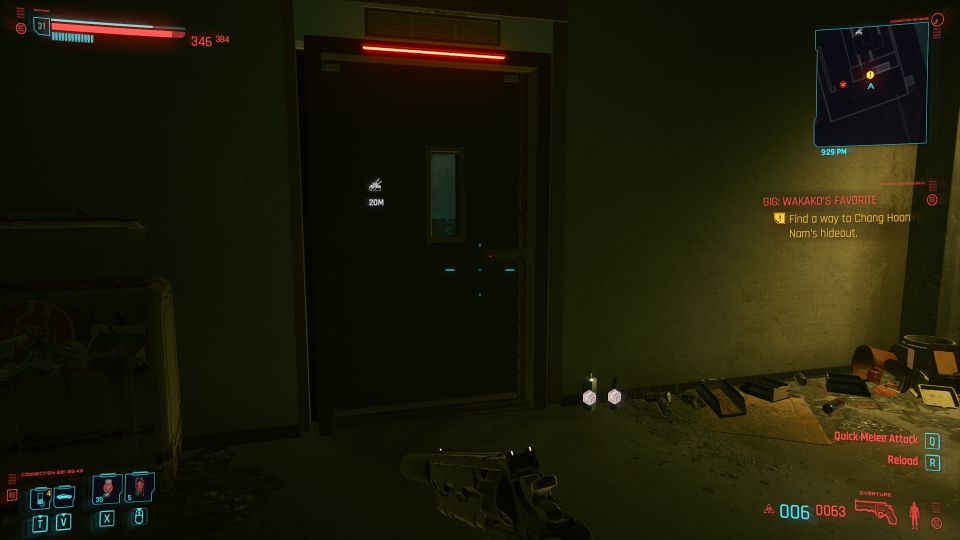 Find out what happened
Talk to him to find out what's going on. He won't reply as he's somewhat stuck in the Net.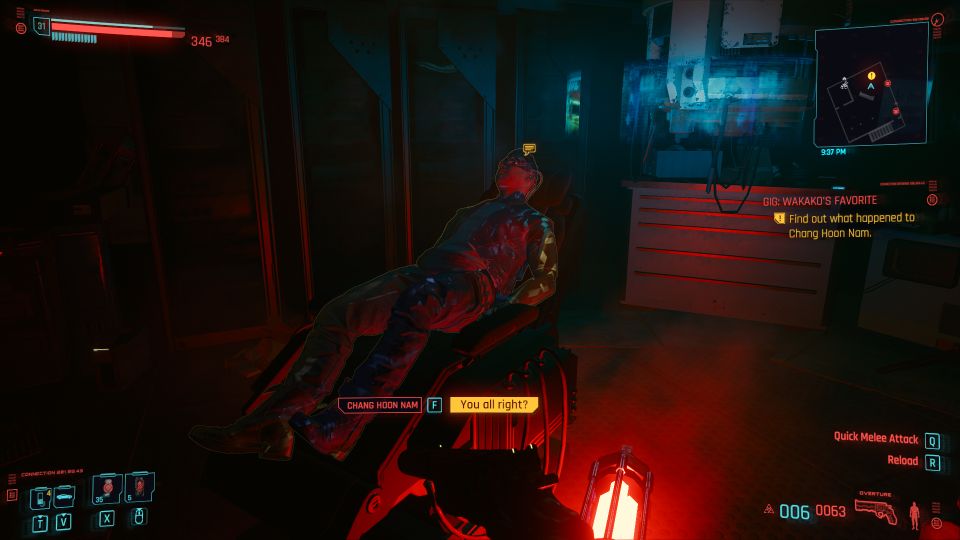 Next, use the computer to read the files.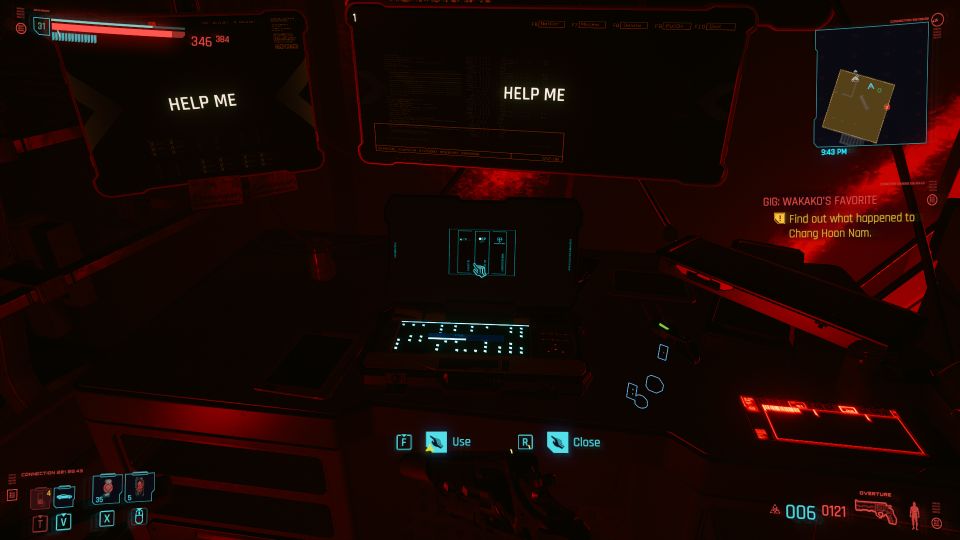 Follow the lights
Here, you have two ways to enter the room. One way is to have level 20 Body to force open the door.
The other way is to follow the red lights.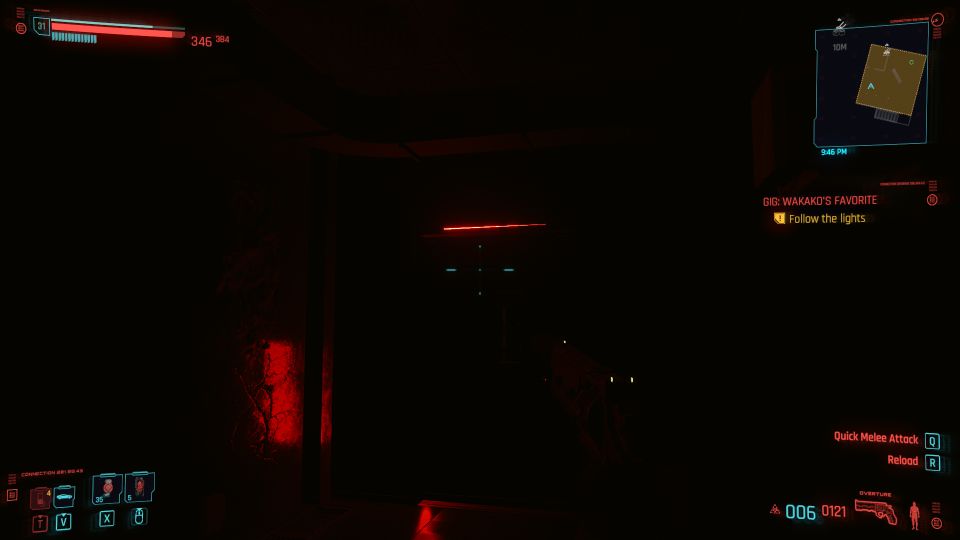 You will then see a hatch at the bottom. Pull open the hatch and jump down.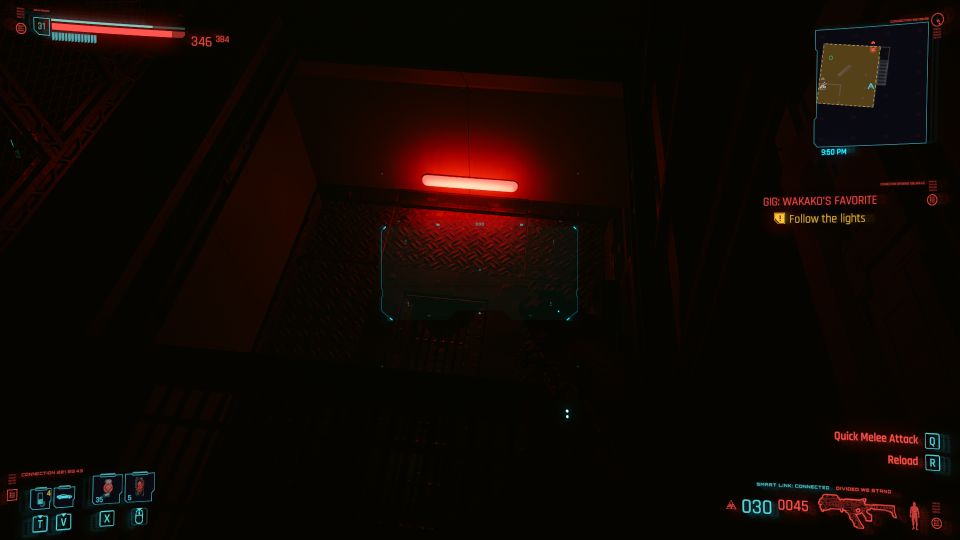 Inside the vent, disarm the laser mines.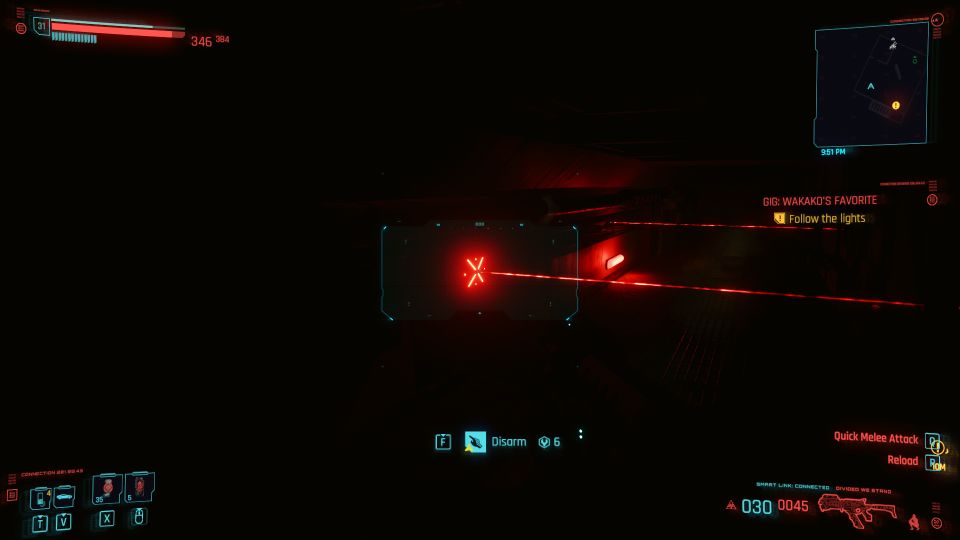 Go all the way until you can climb up.
Take the shard from the shelf.
Slot the shard in
Go back to Chang Hoon Nam to slot in the shard to his neural part.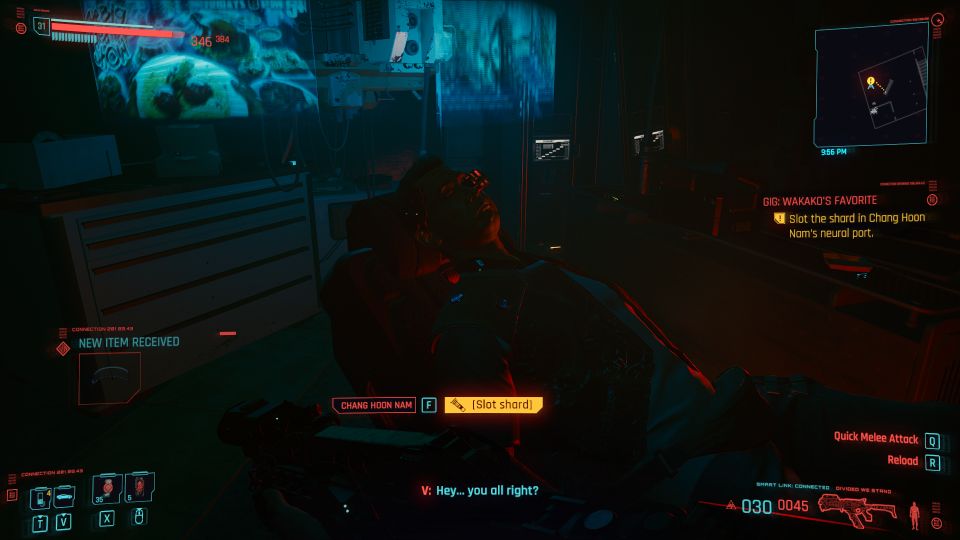 The mission ends after he wakes.
---
Related posts:
Cyberpunk 2077: Off The Leash Mission Walkthrough
Cyberpunk 2077: Trevor's Last Ride Walkthrough & Bug