Off The Leash is a side mission / job involving Kerry in Cyberpunk 2077.
Your objective is to meet with Kerry who is with the Us Cracks girls.
Here's a walkthrough of Off The Leash in Cyberpunk 2077.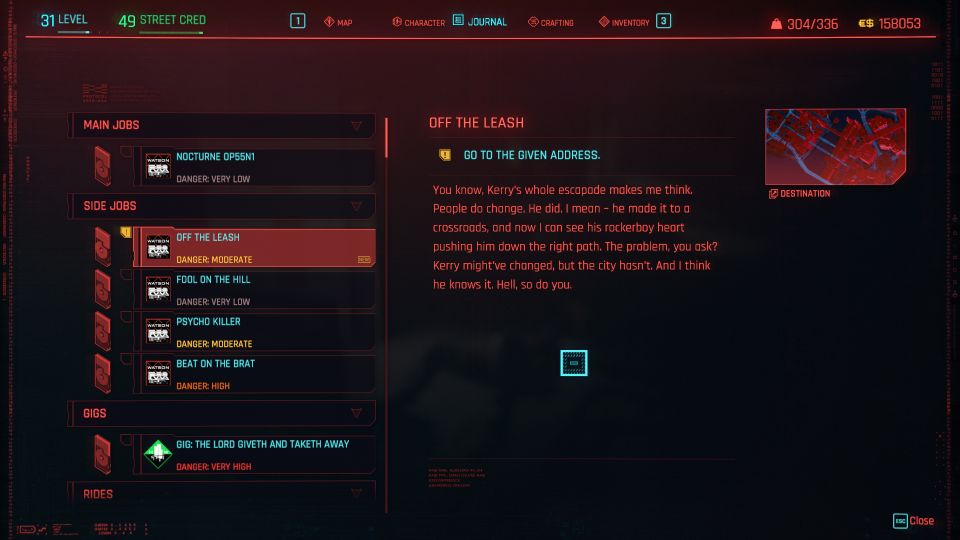 Meet Kerry
Head to the address marked on the map.
You will then see a bouncer in front of the elevator. Tell him about Kerry and you can use the elevator.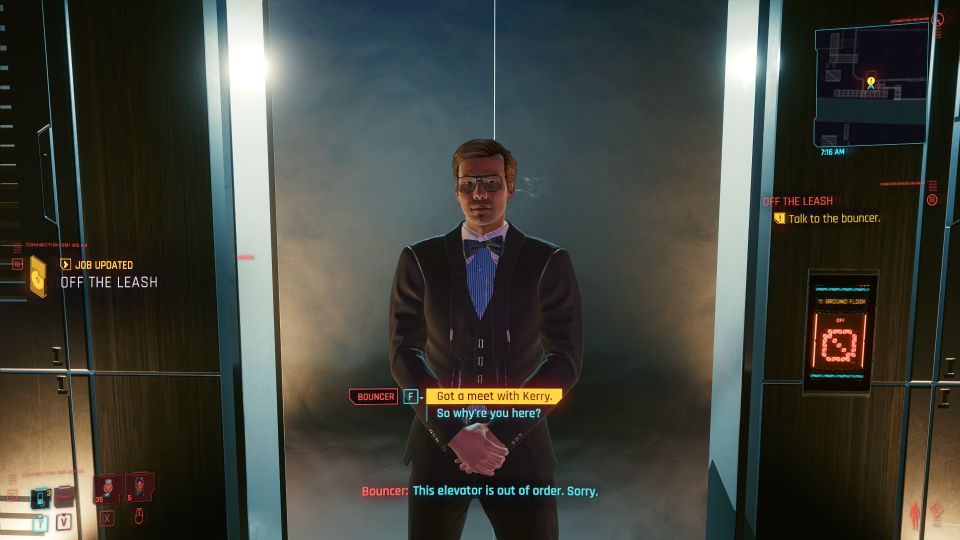 Once you're at the lounge, wait for Kerry to show up.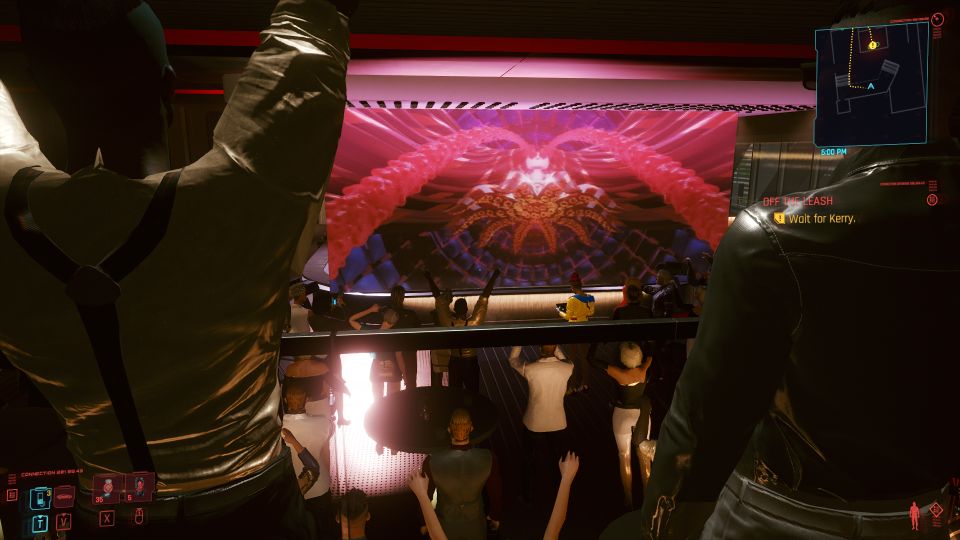 Talk to Kerry
Go down the stairs through the right side and talk to Kerry.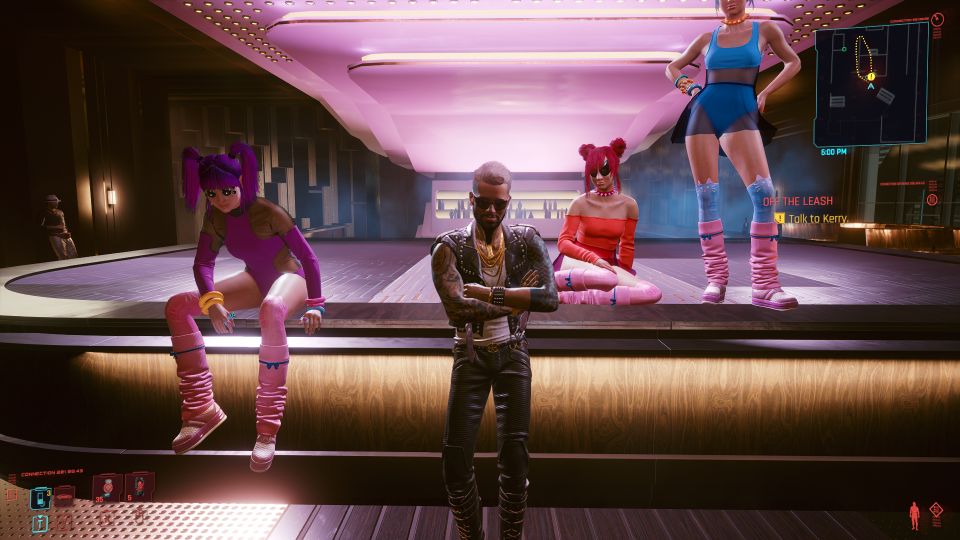 Follow Kerry
Next, follow Kerry all the way to the rooftop bar.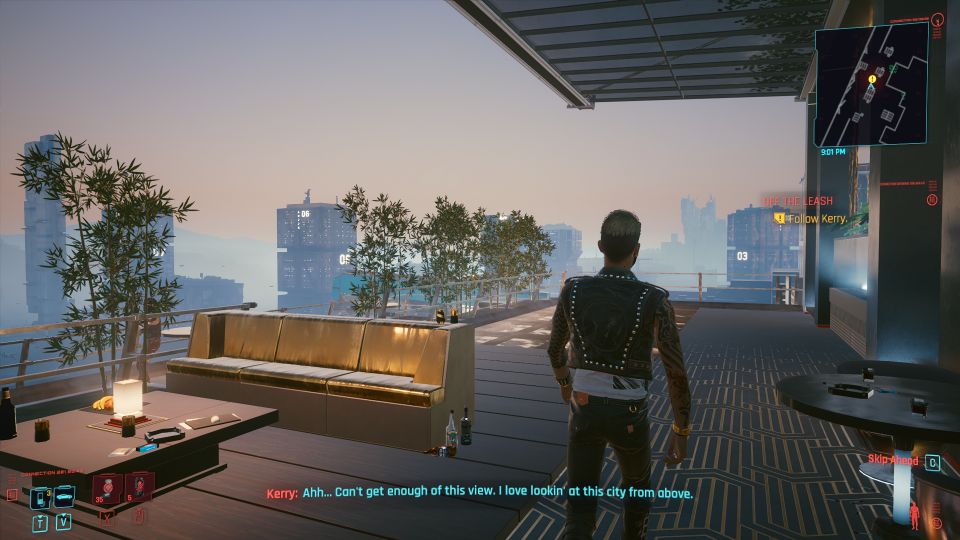 Talk to Kerry
Here, you can choose a romance option with him. I chose the third option "Glad we got a moment to ourselves".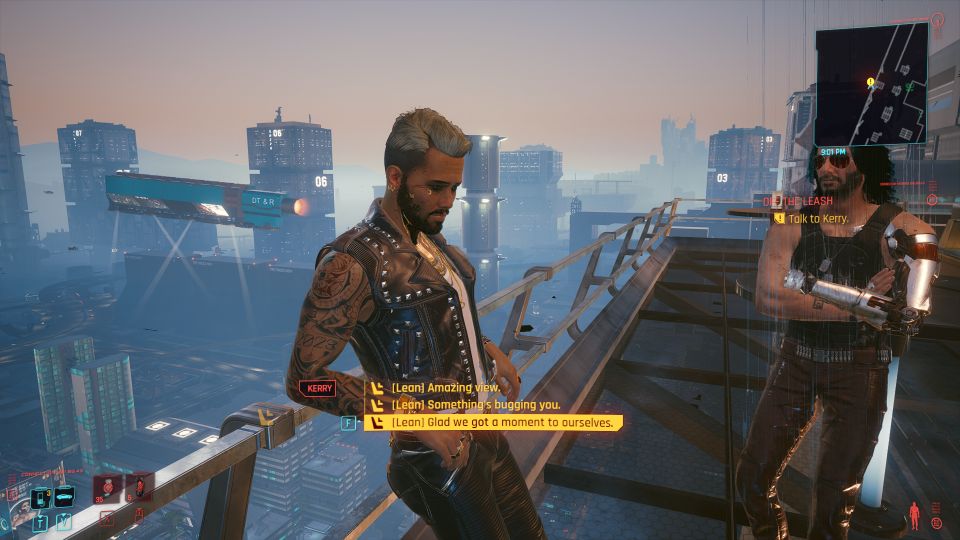 You can ask him to tell further on what's going on with him.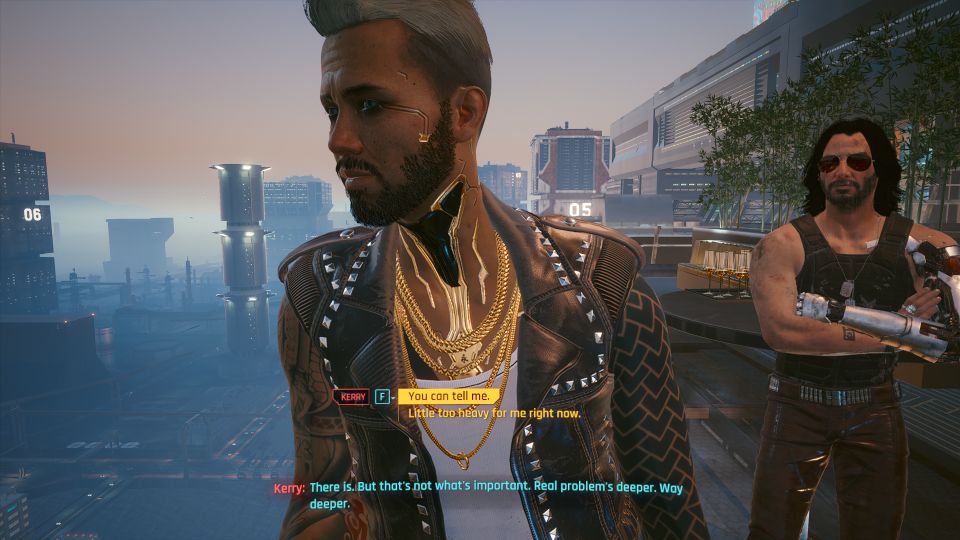 Finally, you get a kiss option with Kerry. I'm not sure if this applies to female V characters.
The mission ends here.
---
Related posts:
Cyberpunk 2077: Trevor's Last Ride Walkthrough & Bug
Cyberpunk 2077: Big Pete's Got Big Problems Walkthrough