Only Pain is a short side job / mission available in Cyberpunk 2077.
Your objective is to step up and defeat the cops to protect a guy.
Here's a walkthrough of Only Pain in Cyberpunk 2077.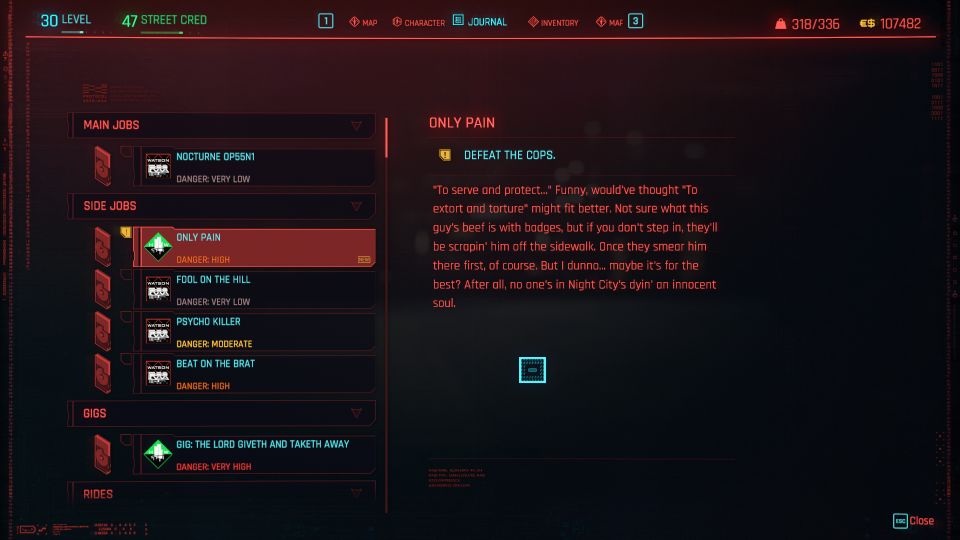 To begin the job, get to the location shown below, marked by the player cursor. It's in Vista Del Rey.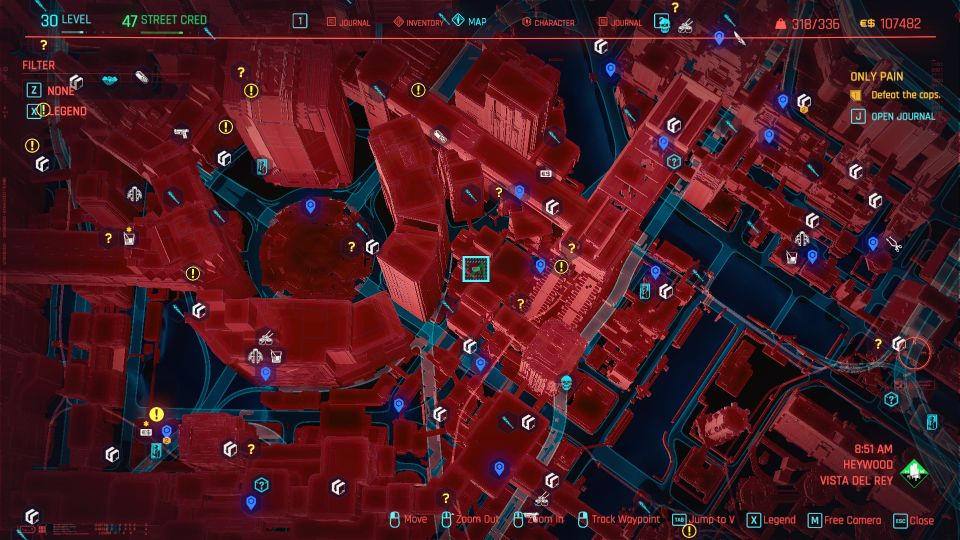 Defeat the cops
Talk to the cops first and they'll ask you to leave. You can tell them otherwise. They will then attack you.
Defeat all three cops.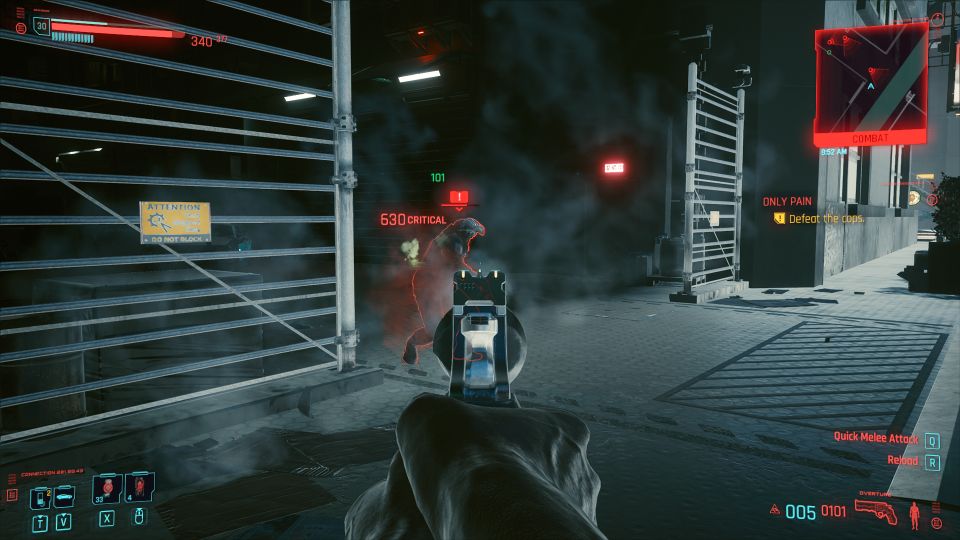 Wake the corpo
Wake the corpo guy on the ground.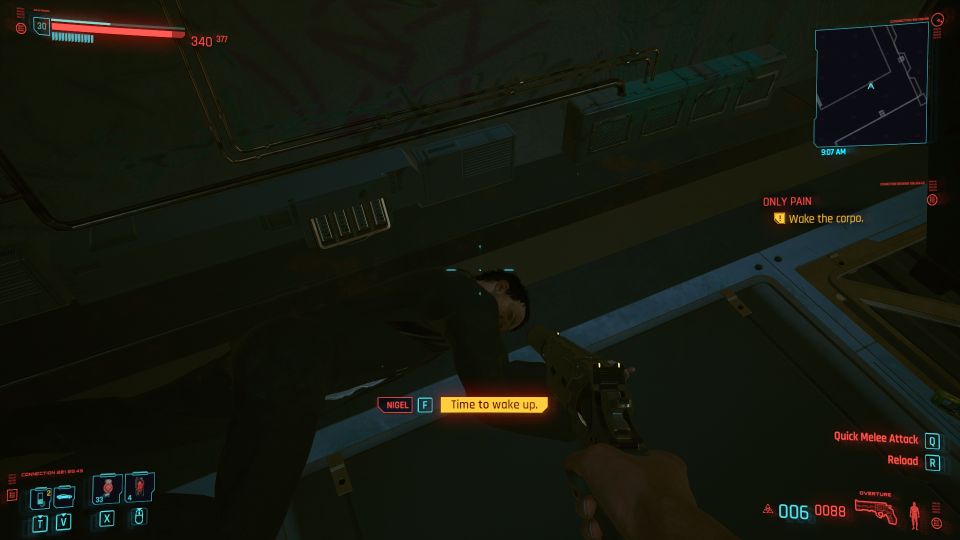 You can then ask him for money if you have level 9 Cool, or ask for the truth with level 9 Reflexes.
As I lacked both, I had to end the mission without getting anything.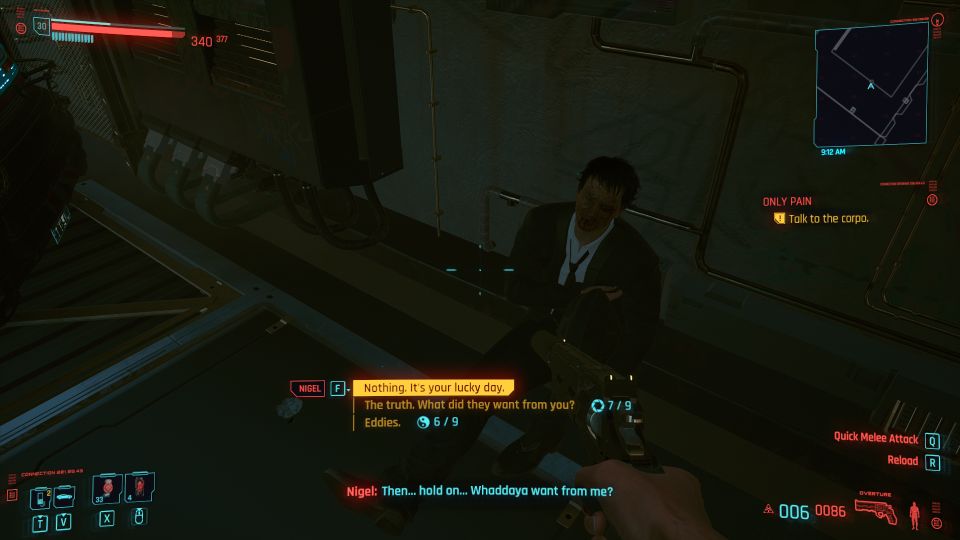 ---
Related posts:
Cyberpunk 2077: How To Find Skippy (Talking Gun)
Cyberpunk 2077: Raymond Chandler Evening Walkthrough
Cyberpunk 2077: Sweet Dreams Mission Walkthrough