Life's Work is a gig available in The Glen of Cyberpunk 2077.
Your objective is to retrieve Jake Estevez's custom car.
Here's a walkthrough of Life's Work in Cyberpunk 2077.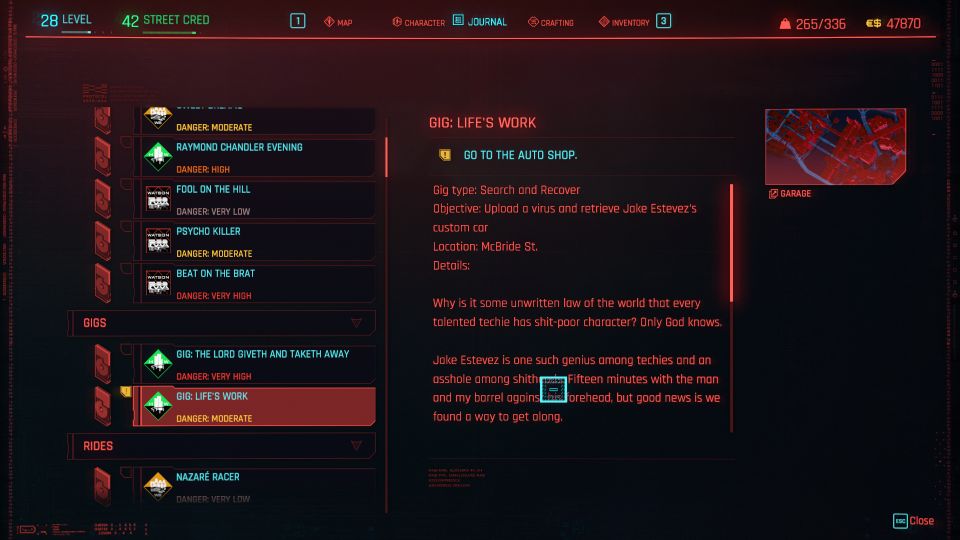 Go to the auto shop
Head to the auto shop marked on the map.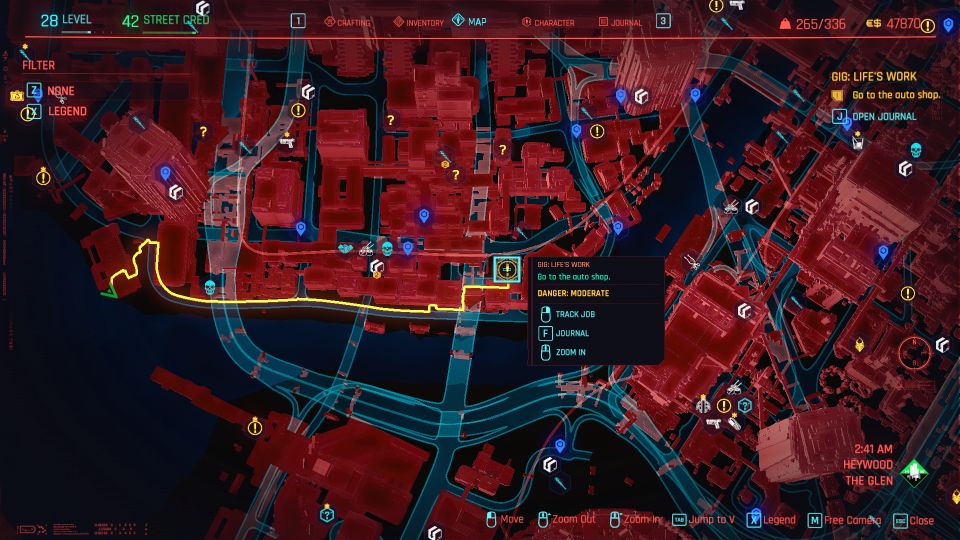 You can enter the building from the upper window. If you climb onto the rooftop of the building beside, you can jump into the window without getting spotted.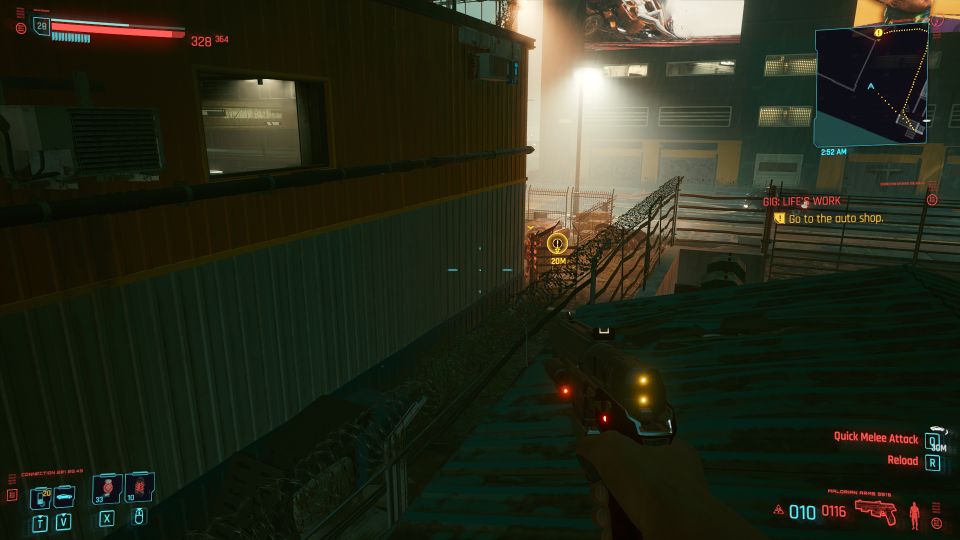 Upload the software to start the car
After entering the auto car shop, you'll see guards everywhere. You can take them down quietly or just sneak through using the workshop pit.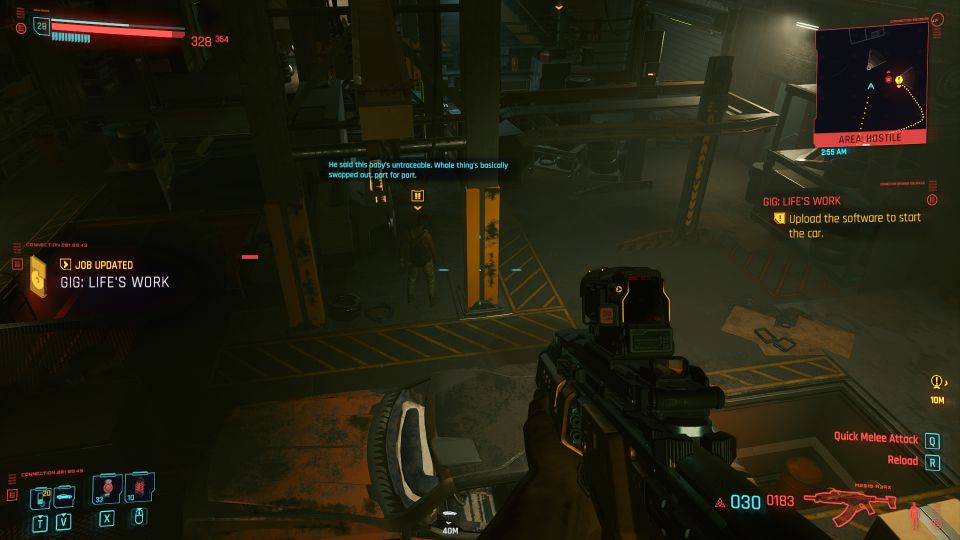 Head upstairs to find the computer.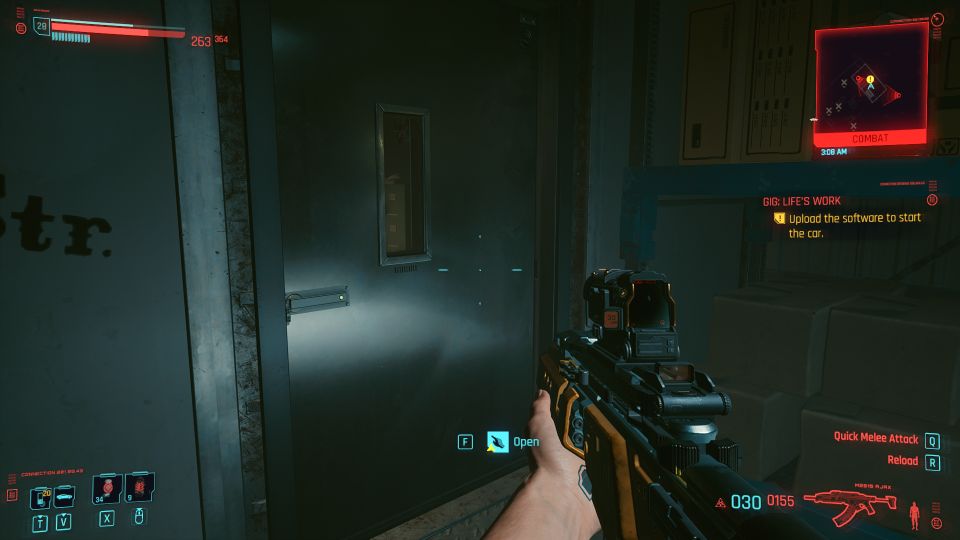 Upload the software into the computer.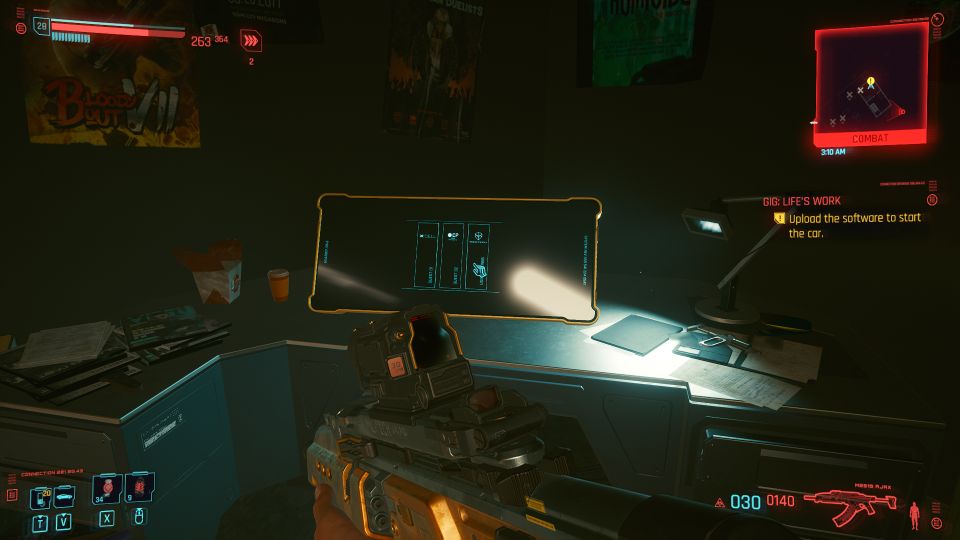 Deliver the vehicle
Next, head to the vehicle downstairs. Enter and drive away the vehicle.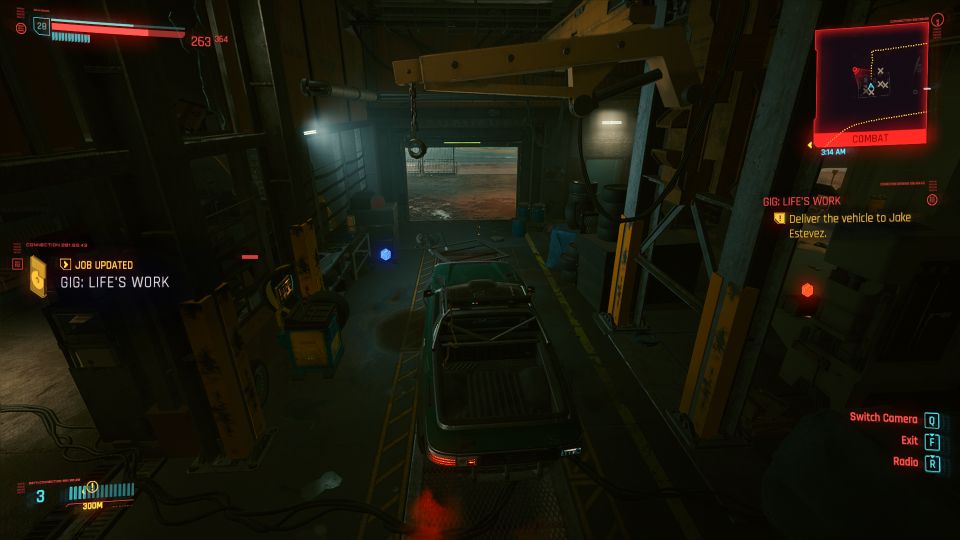 Get to Jake Estevez's location as marked on the map.
Park inside the garage.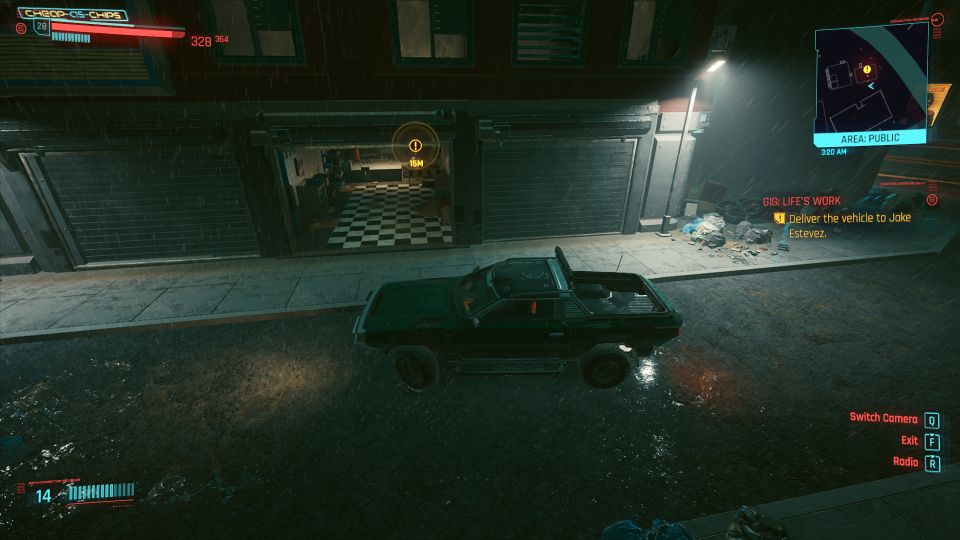 Talk to Jake
Finally, talk to Jake to complete the gig.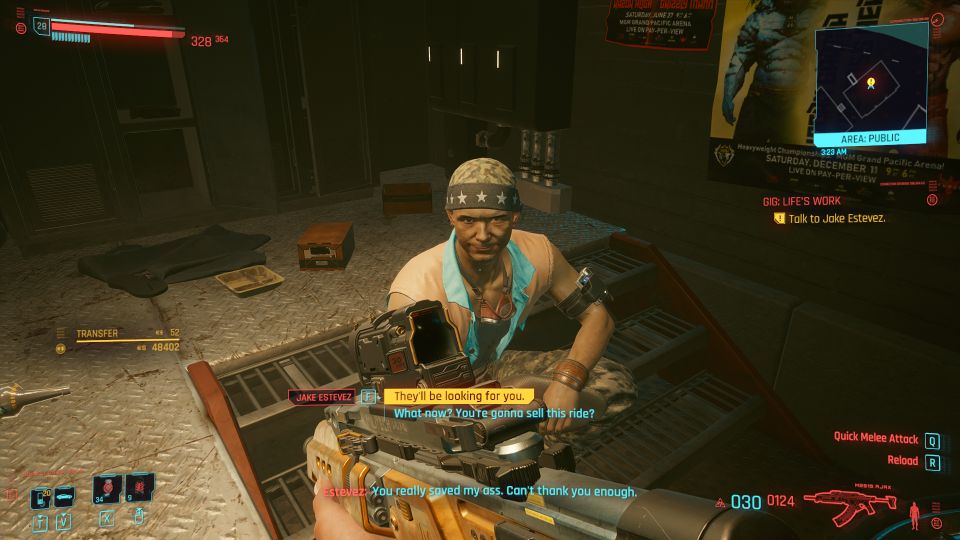 ---
Related posts:
Cyberpunk 2077: Seaside Cafe (Cyberpsycho Sighting) Guide
Cyberpunk 2077: For My Son (Gig Walkthrough)