Boat Drinks is a side job / mission with Kerry in Cyberpunk 2077.
Your objective is to meet Kerry on the boat and just go with the flow.
Here's a walkthrough of Boat Drinks in Cyberpunk 2077.
There's also a romance option for this job.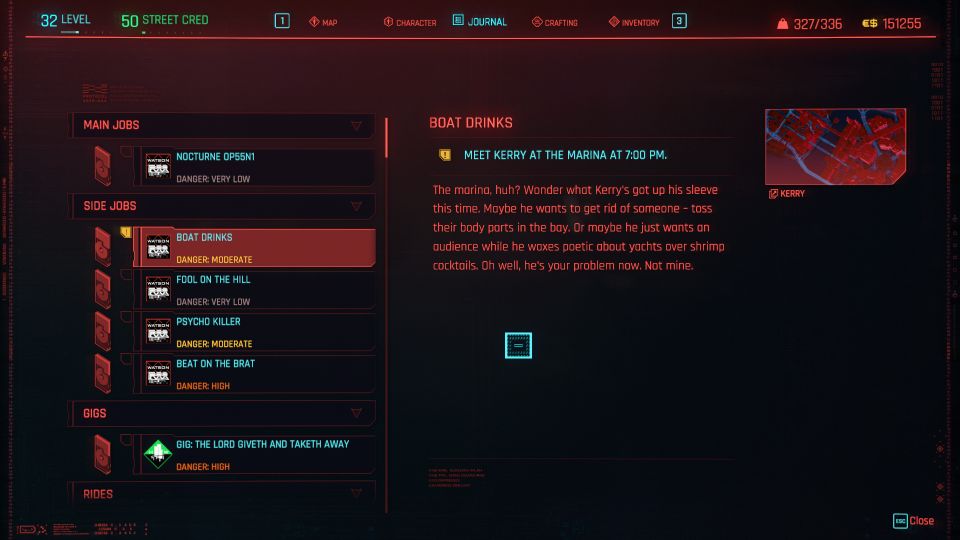 Meet Kerry
Head to the marina in Downtown as shown in the map.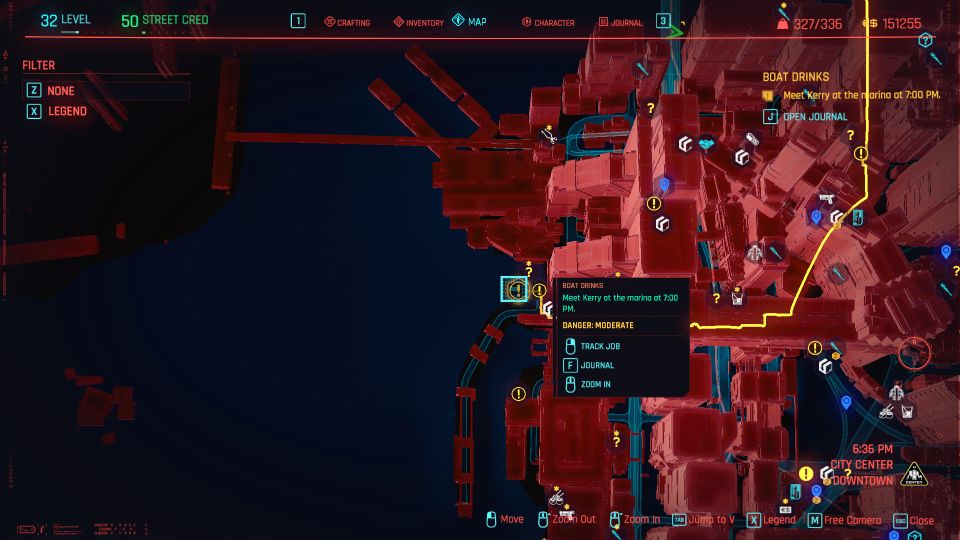 Wait for Kerry at the marina.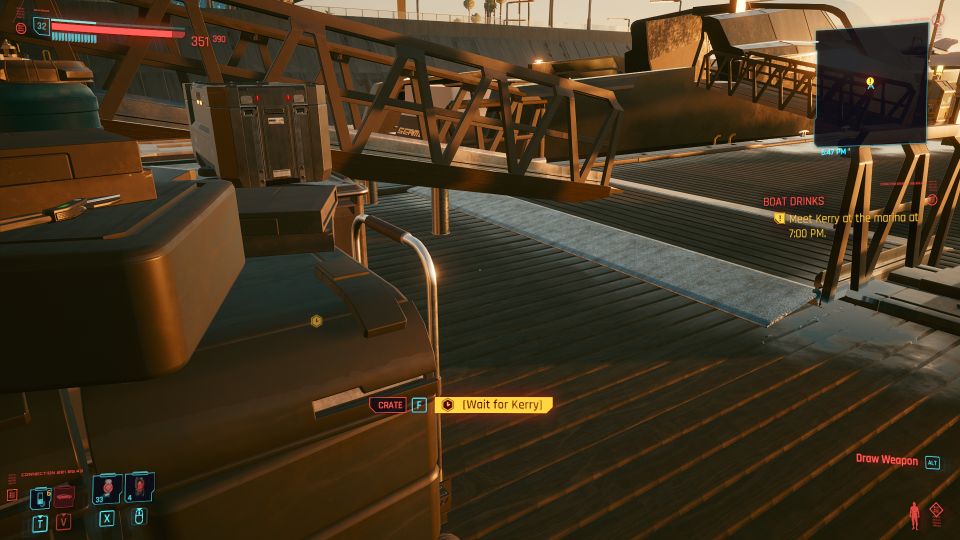 Once he has appeared, talk to him. Sit down if you wish to continue with the mission.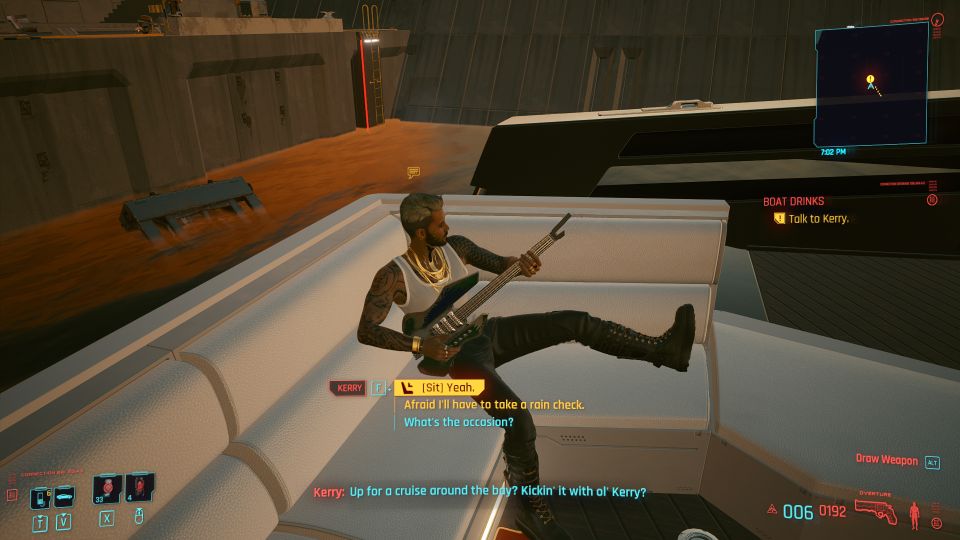 Break whatever you find
After reaching the destination, Kerry will start smashing the boat as it belongs to the corpo.
You have an optional objective to break whatever you find.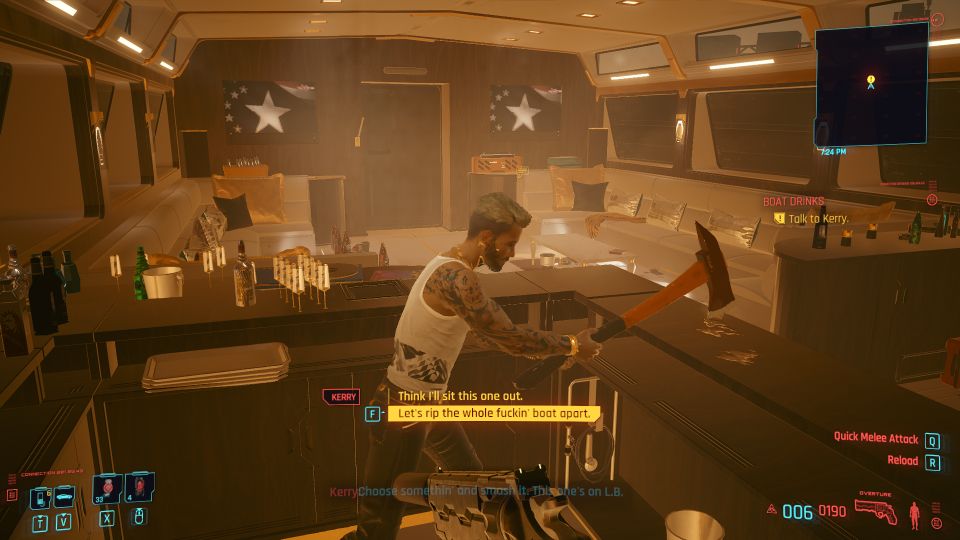 They will all be marked on the map, including the record player and painting.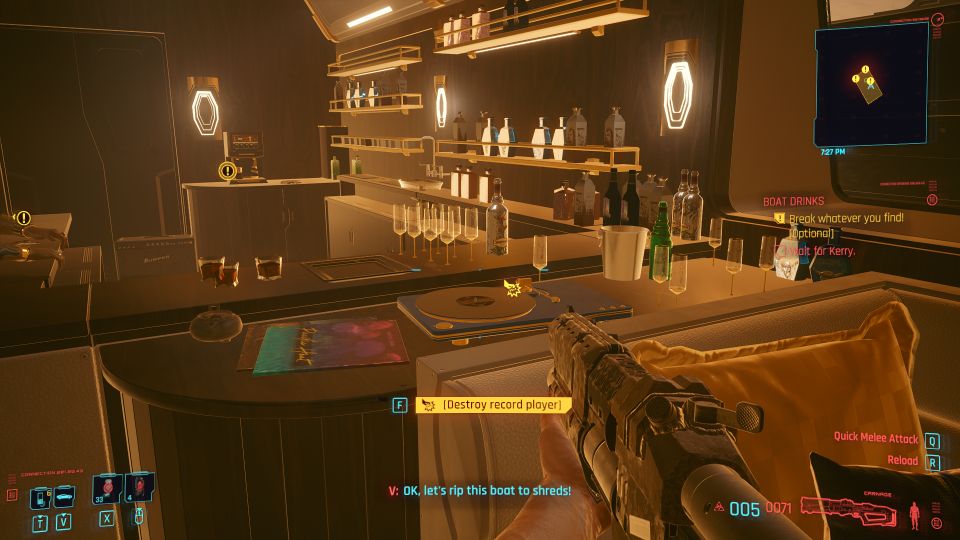 Help Kerry
After breaking the stuff, help Kerry pull the pole out.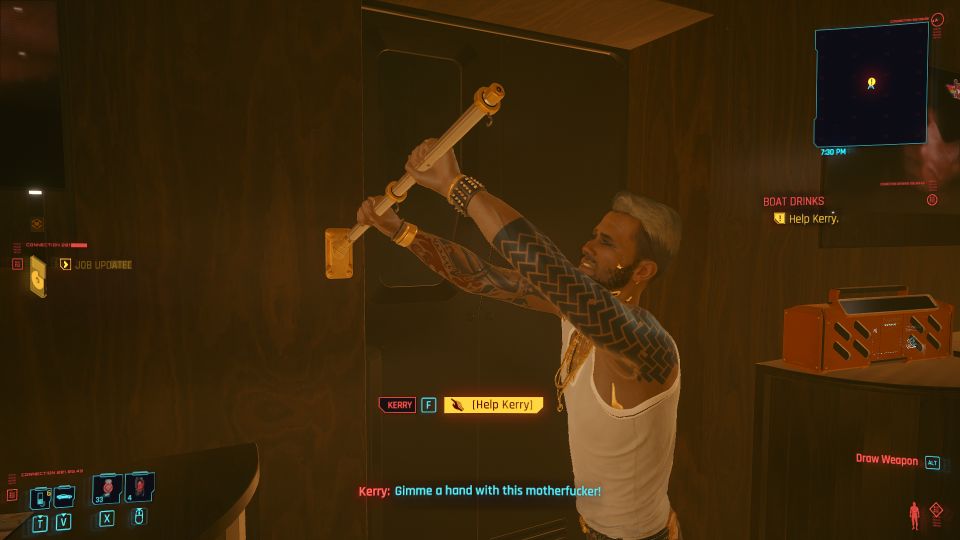 Romance option
Here, you have an option to kiss Kerry. This seems to work if you're playing a male V. I'm not sure if you can do so as a female V.
If you choose to kiss him, it will lead to some sexual scenes.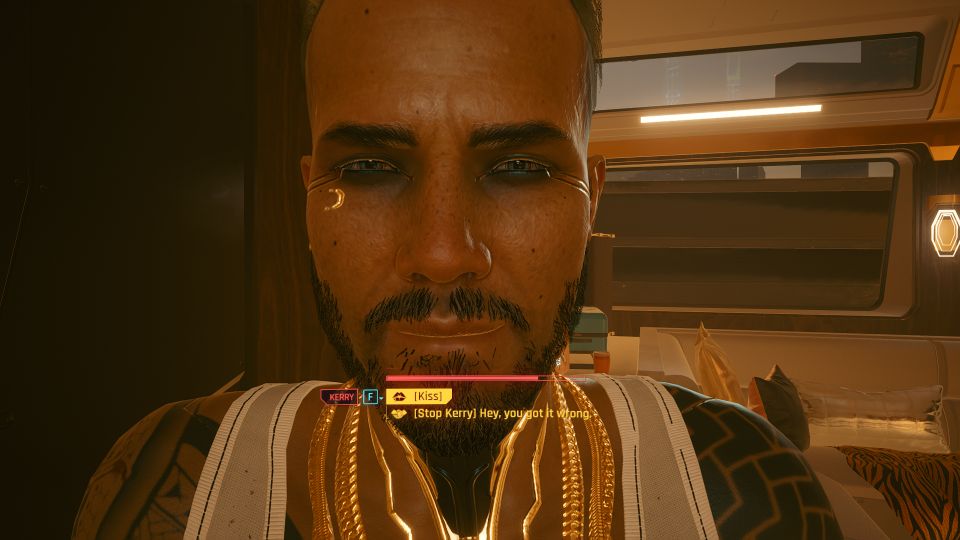 Swim to the shore
After the scenes, swim to the shore and wait for Kerry to come.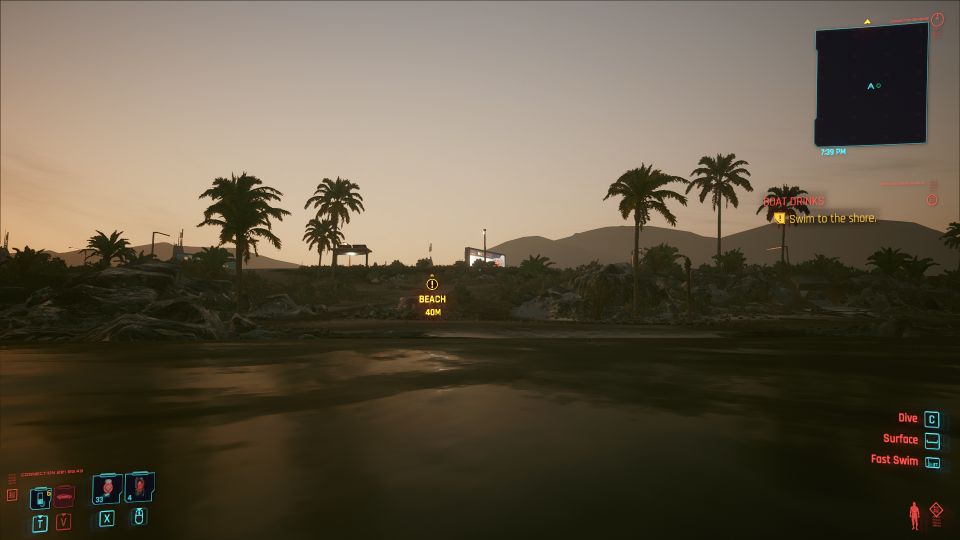 Talk to Kerry
Speak to Kerry again.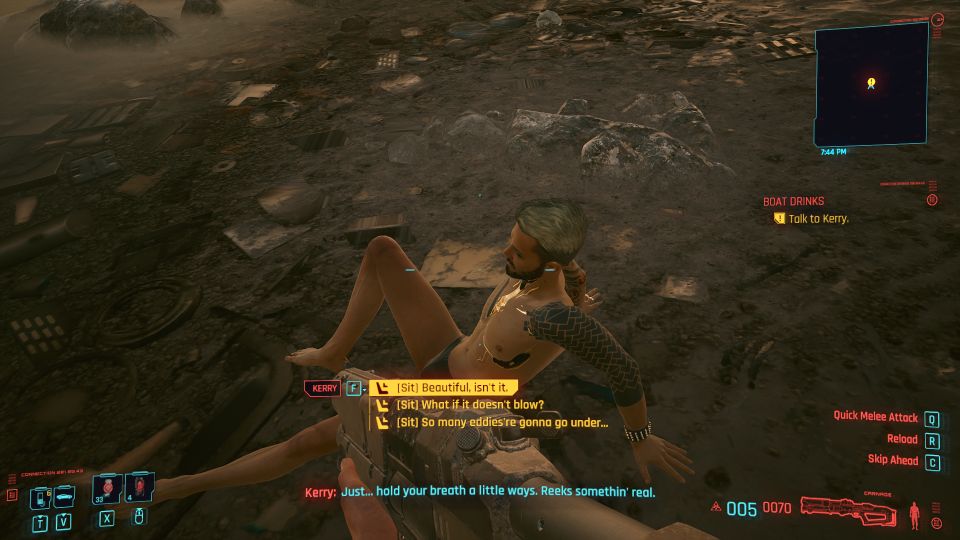 Finally, you have an option to hug him further or say it's a one-off.
You have to choose the first option if you wish to complete the job. If you choose the other option, the job will fail.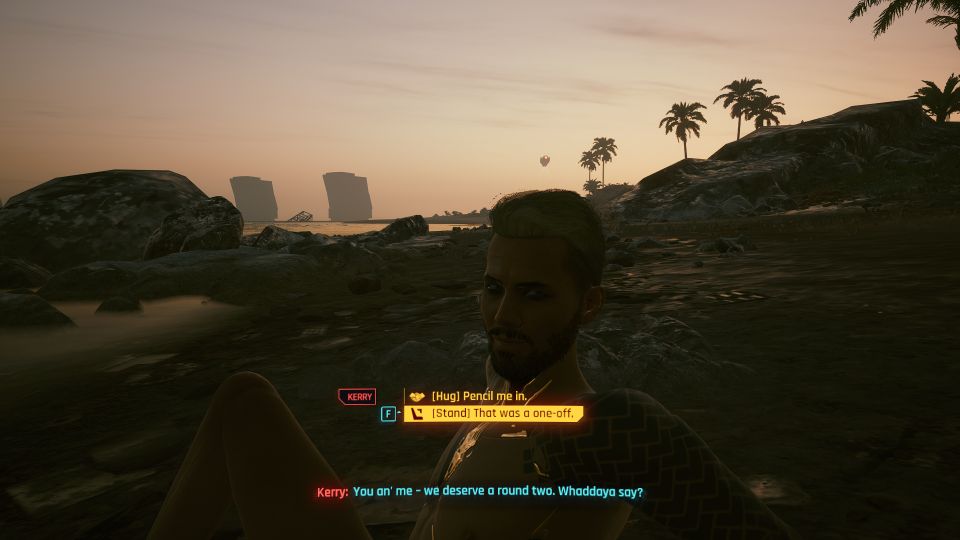 ---
Related posts:
Cyberpunk 2077: Every Breath You Take Walkthrough
Cyberpunk 2077: On Deaf Ears (Cyberpsycho Sighting) Walkthrough
Cyberpunk 2077: The Ballad Of Buck Ravers Walkthrough