The Ballad of Buck Ravers is a side mission / job in Cyberpunk 2077.
Your objective is to find Johnny Silverhand's old tapes.
Here's a walkthrough of The Ballad Of Buck Ravers in Cyberpunk 2077.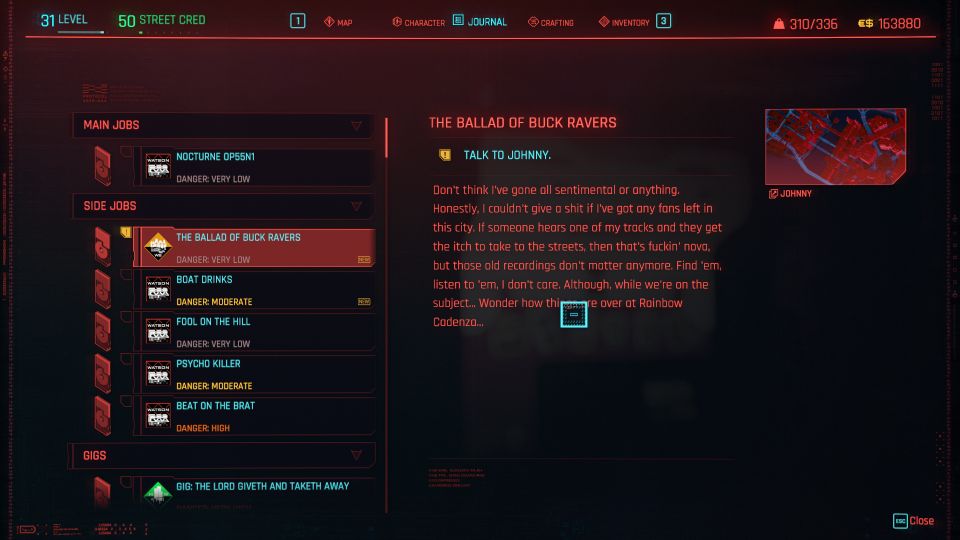 Talk to Johnny
To begin the job, get to the location shown in the map below, marked by the player cursor.
It's in the Japantown market.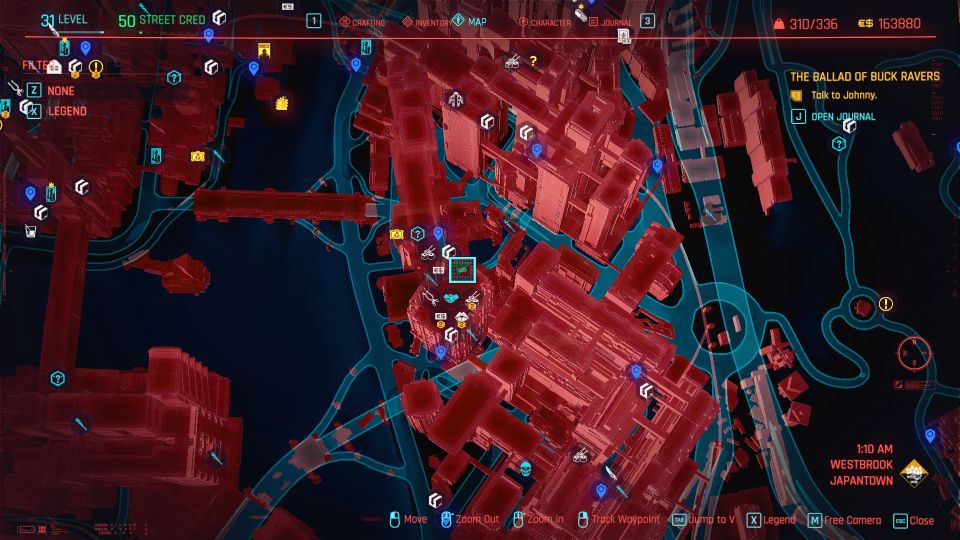 You will see a guy playing the guitar. Talk to Johnny here.
Then, V will volunteer to help Johnny find his tapes.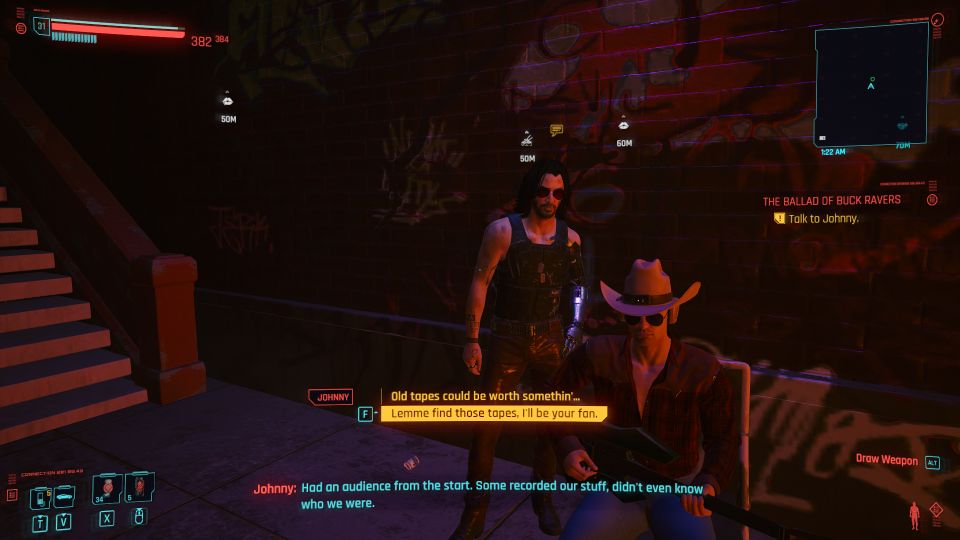 Get to Rainbow Cadenza
Walk 30m to Rainbow Cadenza. It's a ramen shop now. Talk to Johnny again.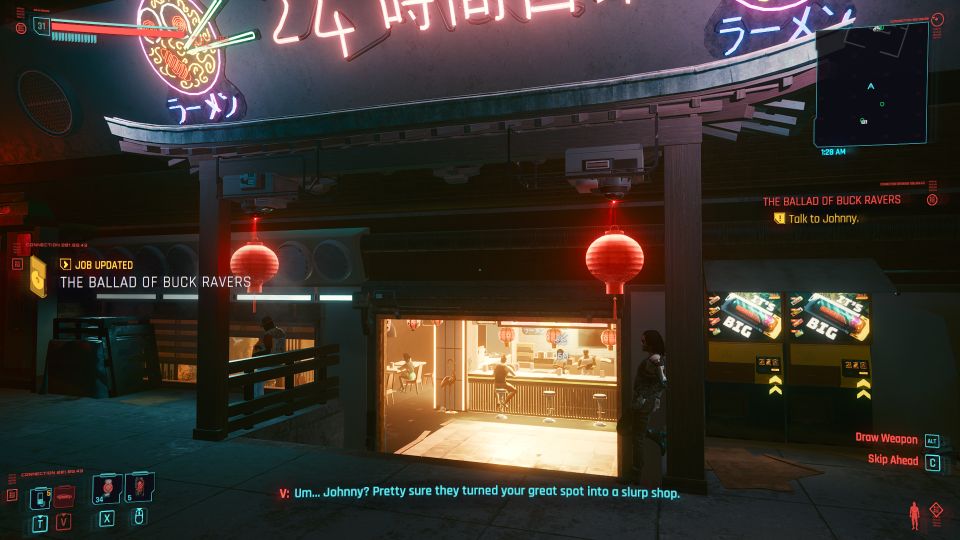 Ask the staff about the club.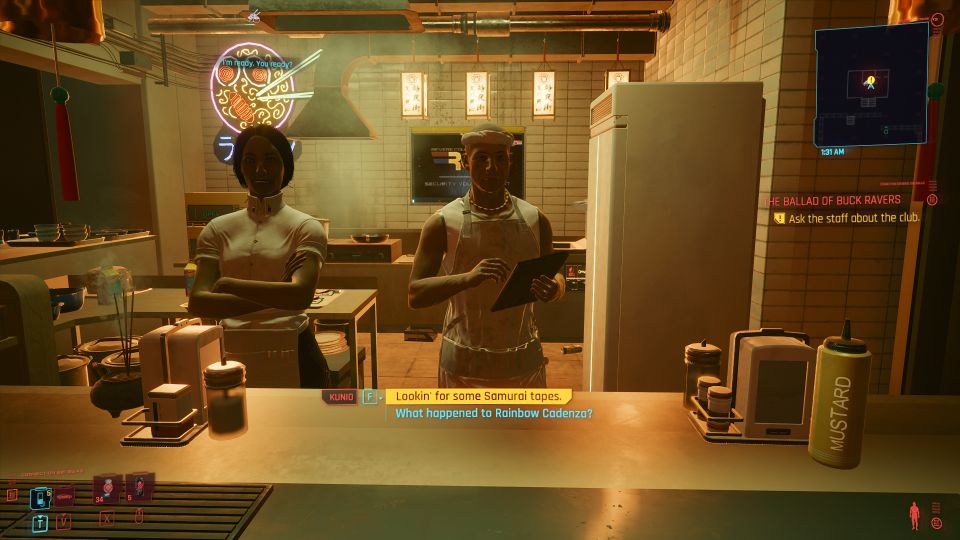 Find the vendor
The vendor is just nearby the ramen shop.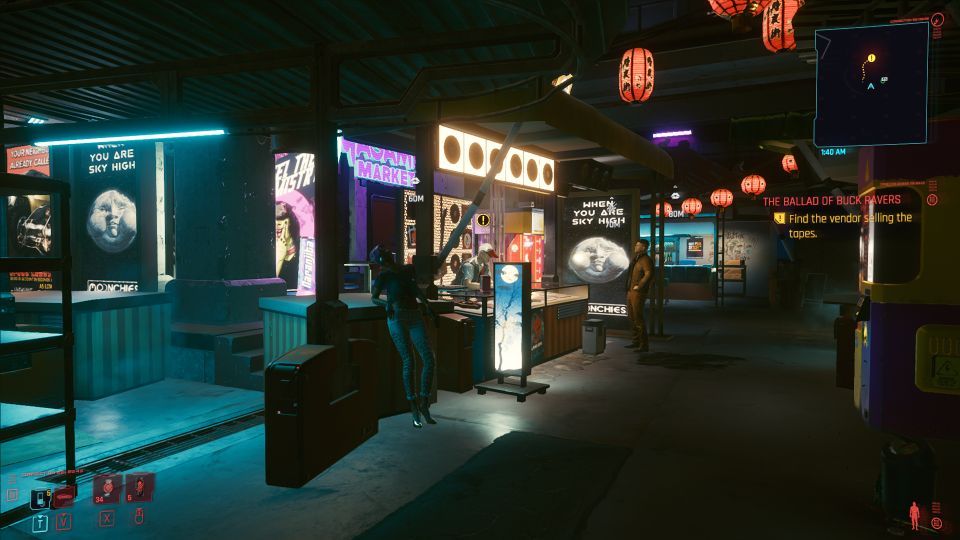 Talk to him and ask him about the old tapes. To convince Karim, you have to talk about the gigs at Rainbow Cadenza.
Johnny will then tell you what happened back then.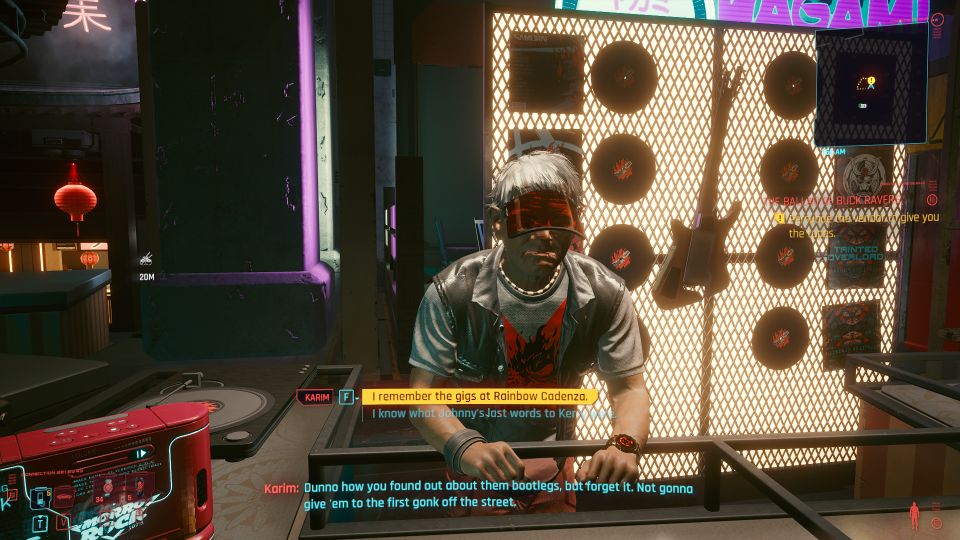 You will then be able to buy the Samurai Concert Recording.
Apart from that, there are some cool equipment inside. Johnny's shirt has 4 mod slots which can be very useful.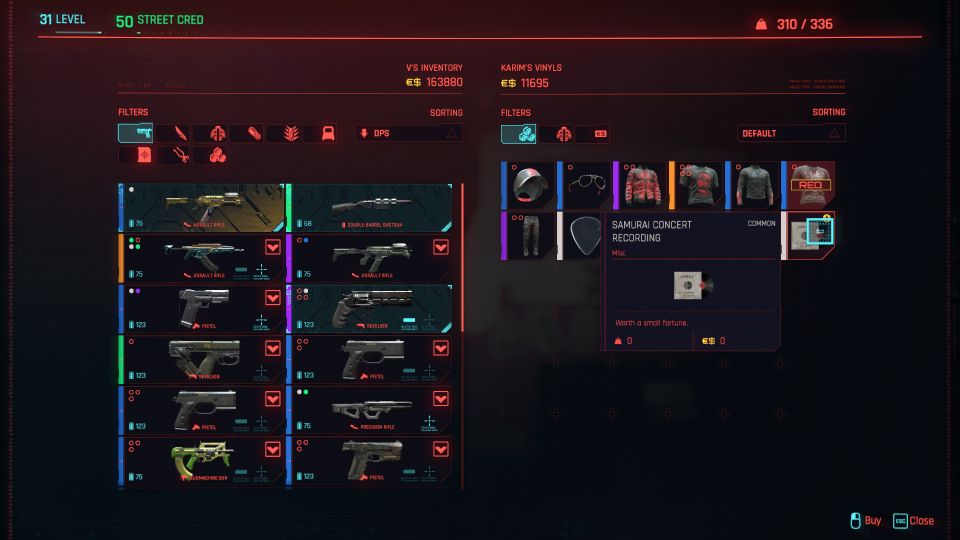 The mission ends here.
---
Related posts:
Cyberpunk 2077: I Can See Clearly Now Walkthrough
Cyberpunk 2077: Poem Of The Atoms Walkthrough
Cyberpunk 2077: Stairway To Heaven Walkthrough