Every Breath You Take is a side job / mission by Blue Moon in Cyberpunk 2077.
Your objective is to find Blue Moon's stalker and neutralize the threat.
Here's a walkthrough of Every Breath You Take in Cyberpunk 2077.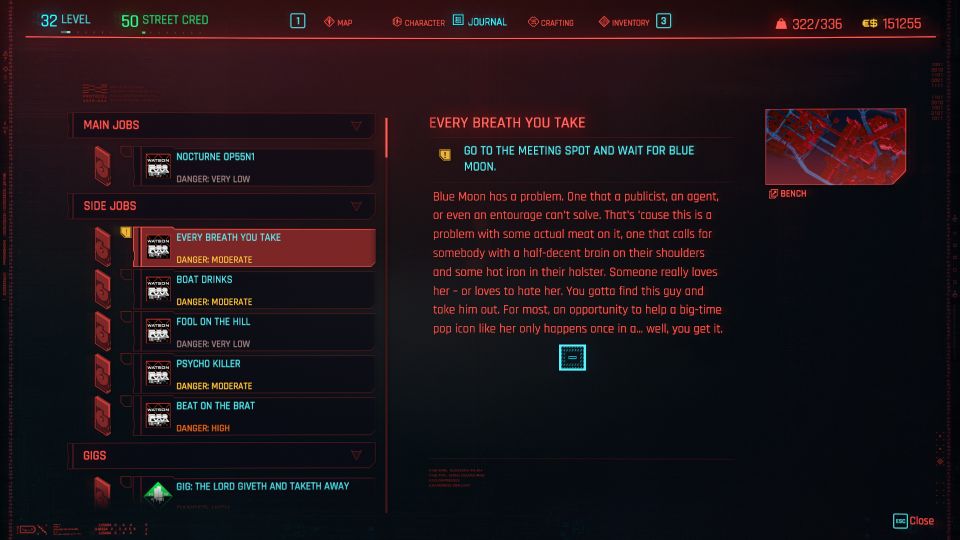 Go to the meeting spot
Head to the meeting spot shown in the map below. It's the roundabout area in Kabuki, Watson.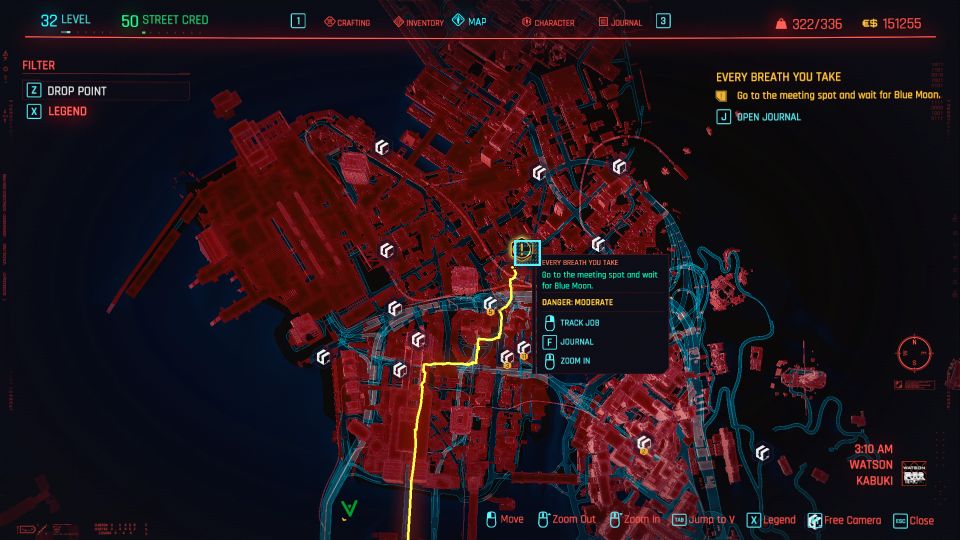 Sit down on the bench to wait for Blue Moon to arrive.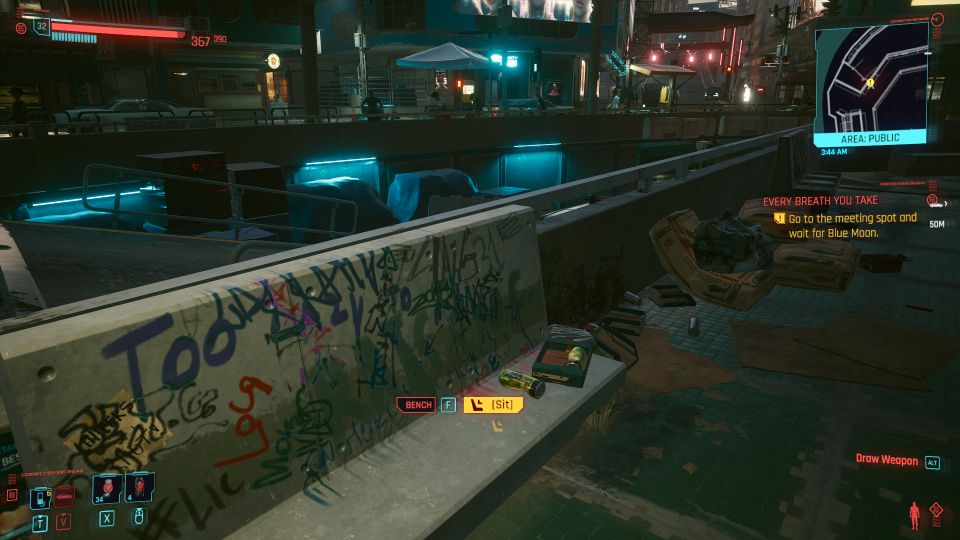 Find the stalker
The stalker is actually a lady with a ponytail. You should see her from the beginning. She'll go to the gun store.
For some reason, I can't seem to see Blue Moon at all during the job. I'm not sure if it's a bug or if it's intended.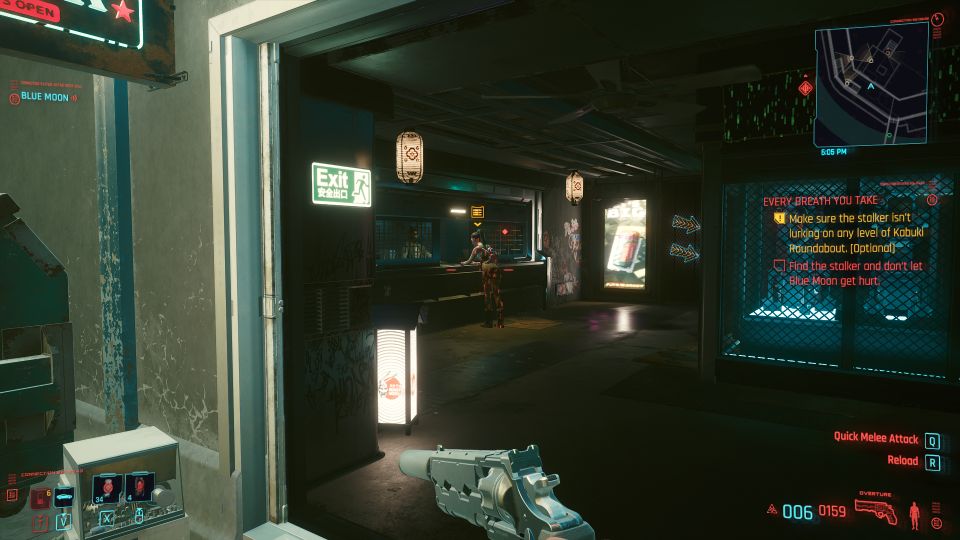 In any case, you'll have to take down the girl with the ponytail before she harms Blue Moon. You'll fail the job otherwise.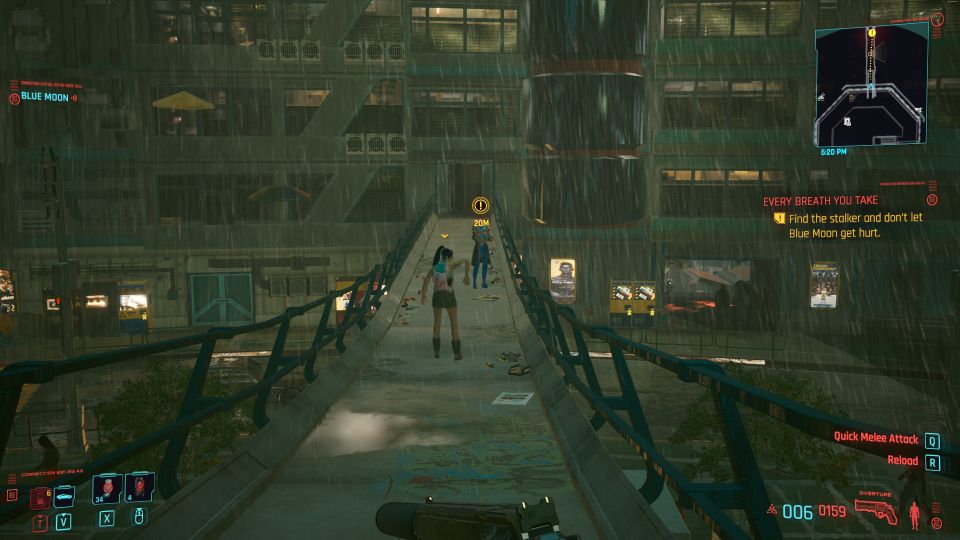 Find evidence
After taking her down, take the evidence from her body.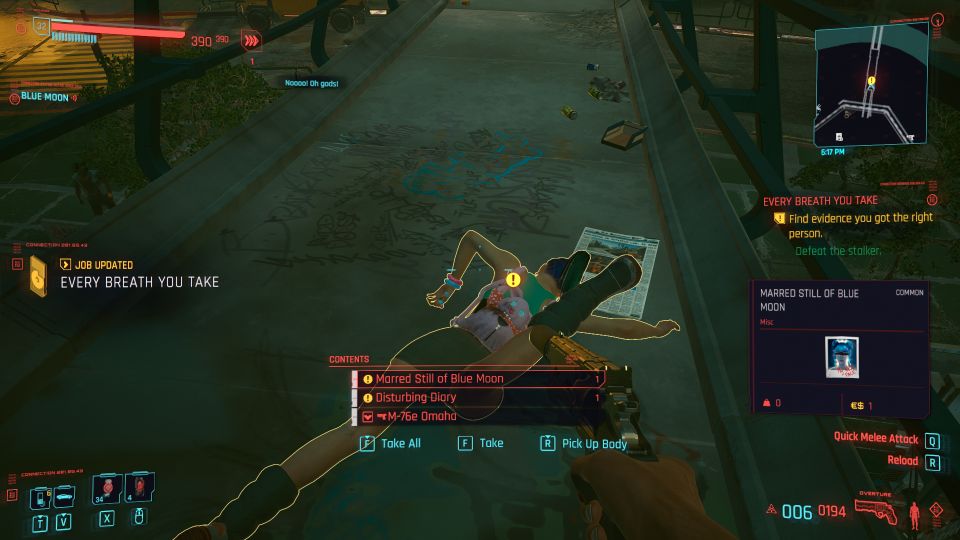 Talk to Blue Moon
Wait for Blue Moon to show up and talk to her.
She'll thank you for the job.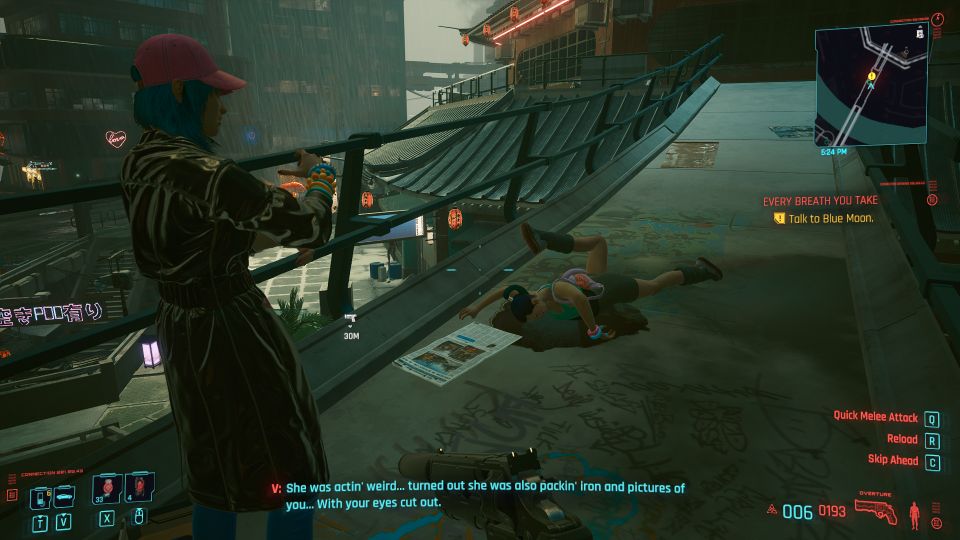 ---
Related posts:
Cyberpunk 2077: On Deaf Ears (Cyberpsycho Sighting) Walkthrough
Cyberpunk 2077: The Ballad Of Buck Ravers Walkthrough