The Morrigan's Altar is one of the mysteries in Ulster in Assassin's Creed Valhalla.
Your task is to find 25 luxuries to give to the altar at Ulster.
Here's a guide on The Morrigan's Altar in AC Valhalla.
The location of the altar is shown in the map below, marked by the player location.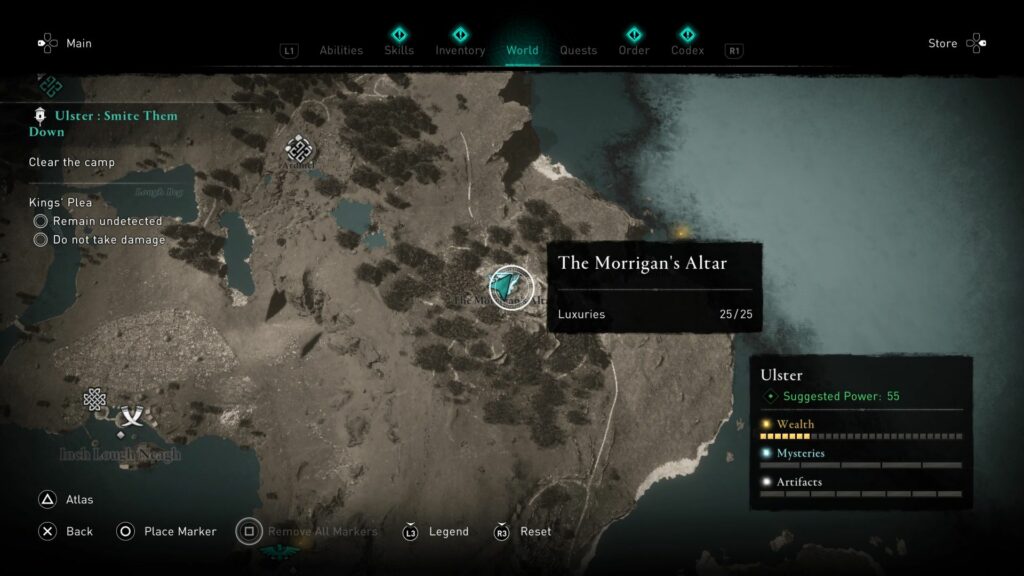 How to get luxuries
Luxuries are items that you can loot from many places throughout Ireland.
You'll find it in chests when you do raids, or even when during a siege in the main quests.
There are plenty of luxuries in chests in quest areas, and you'll most likely get more than enough for this altar.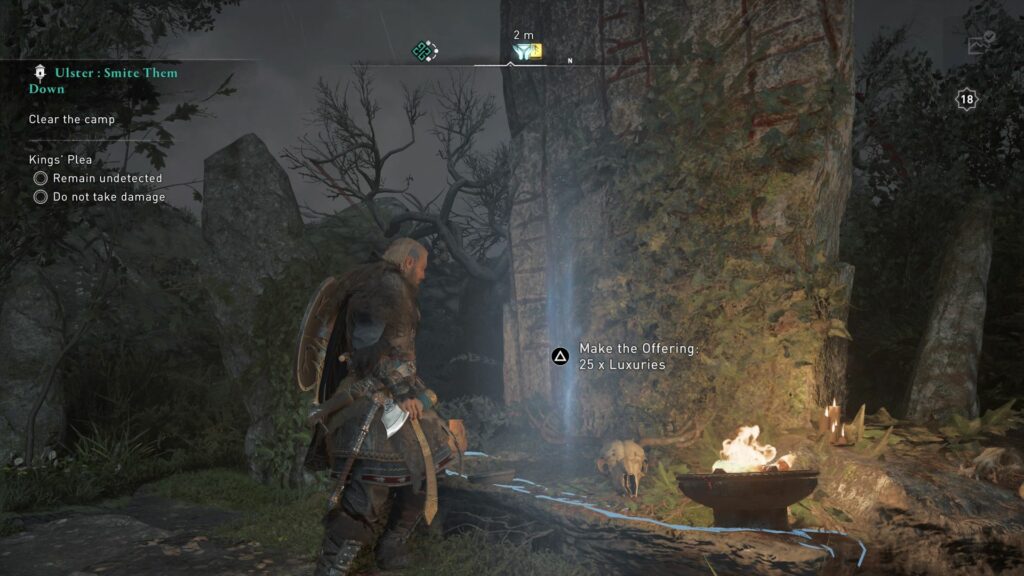 Once you have 25 luxuries, offer it to the altar.
The quest ends here. You will earn 1 Mastery Point.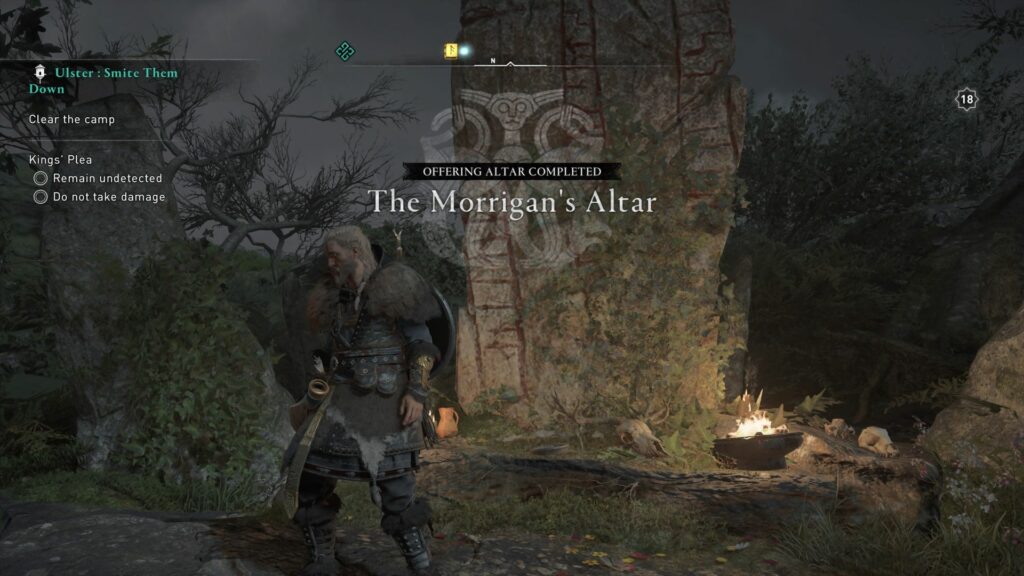 ---
Related posts:
Assassin's Creed Valhalla: The Cost Of Betrayal Walkthrough
Assassin's Creed Valhalla: A Scourging Of Snakes Walkthrough