Mysterious shards are items you'll require in unlocking weapons in Assassin's Creed Mirage.
There are mysterious shards in a few areas in Baghdad and around 10 in total.
Here are the locations of mysterious shards in Karkh in AC Mirage.
Mysterious shard locations in Karkh
One of the mysterious shards in Karkh is at a bridge towards the corner of the map as shown in the map below.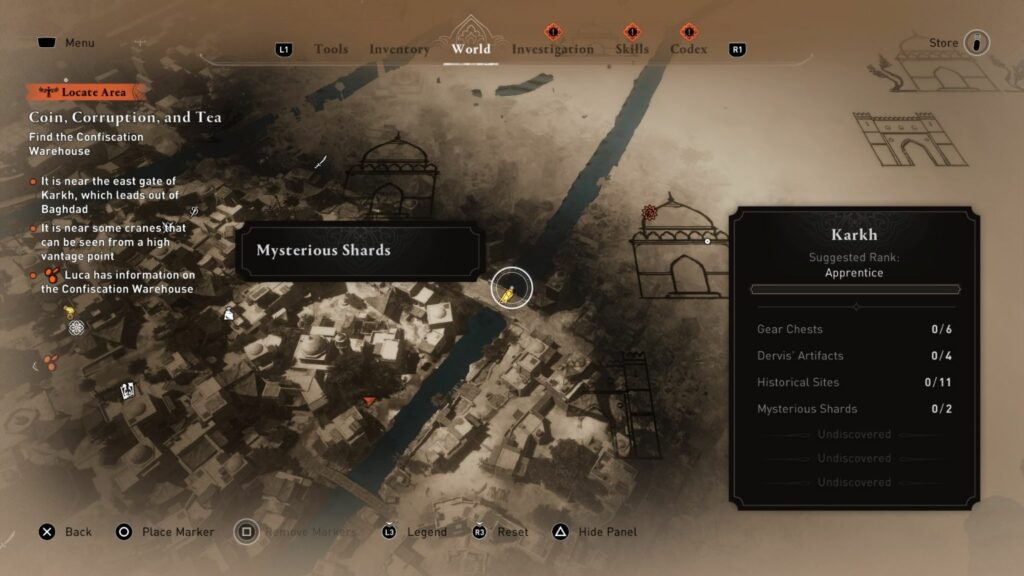 The elite is walking alone you can finish him off with a throwing knife to not draw notoriety.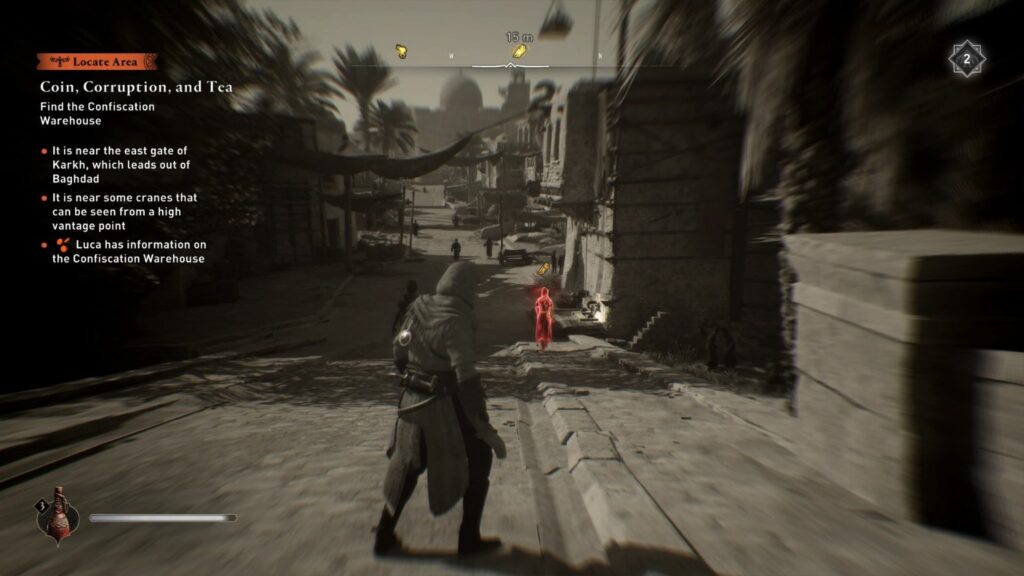 Another mysterious shard location is shown in the map below, towards the middle of the map.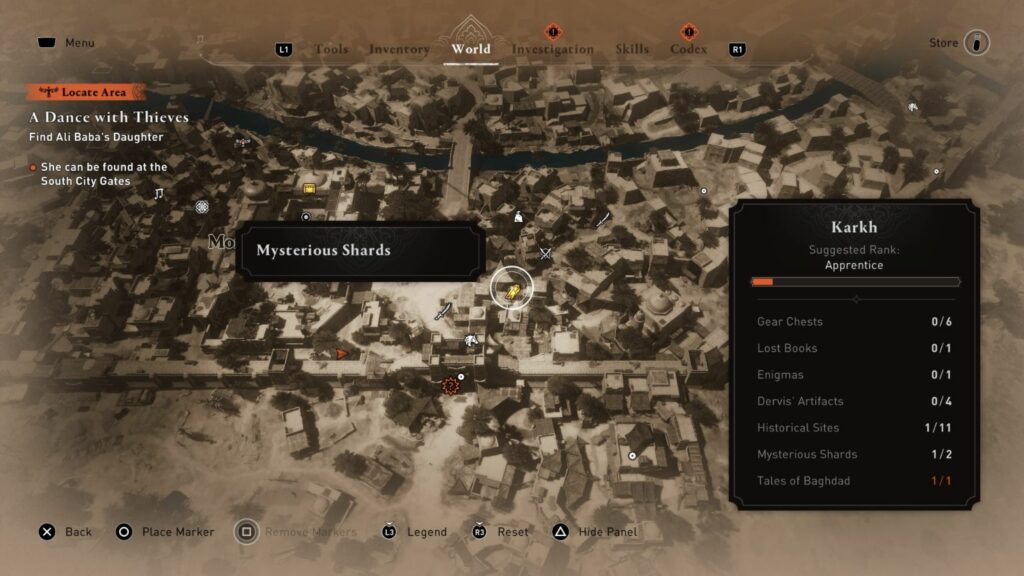 This one's walking with a guard. Eliminate the elite with a throwing knife from a rooftop or a hidden place.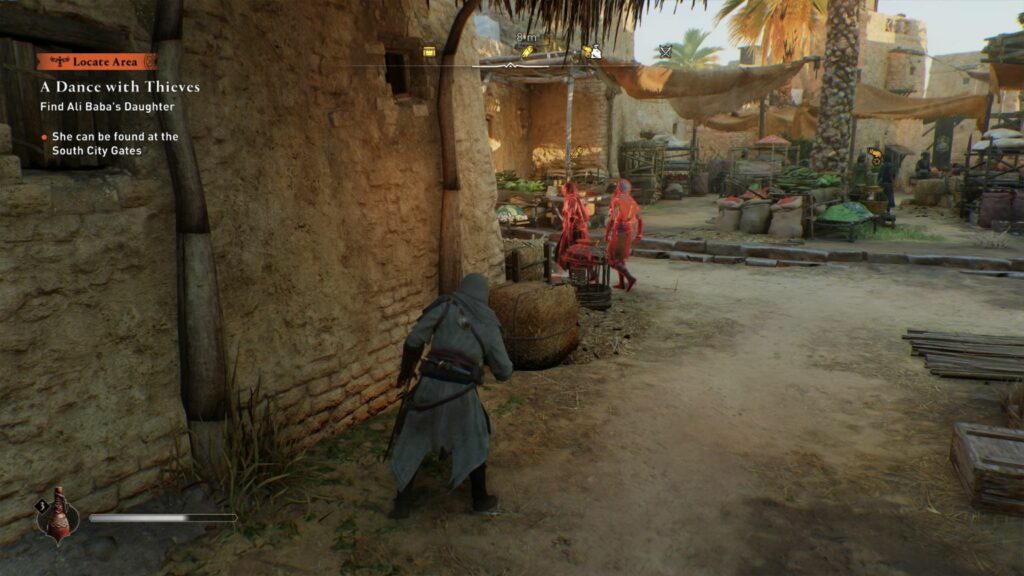 Other mysterious shard locations:
---
Related posts:
AC Mirage: Blade In The Crowd, Tool In The Shed Guide