Coin, Corruption And Tea is a main quest available in Assassin's Creed Mirage.
Your objective is to get Kong's help to find a way to enter the auction and eventually assassinate the harbormaster.
Here's a walkthrough and guide of Coin, Corruption And Tea in AC Mirage.
Speak to an old friend
To begin the quest, head to the quest marker shown in the map to find an old friend.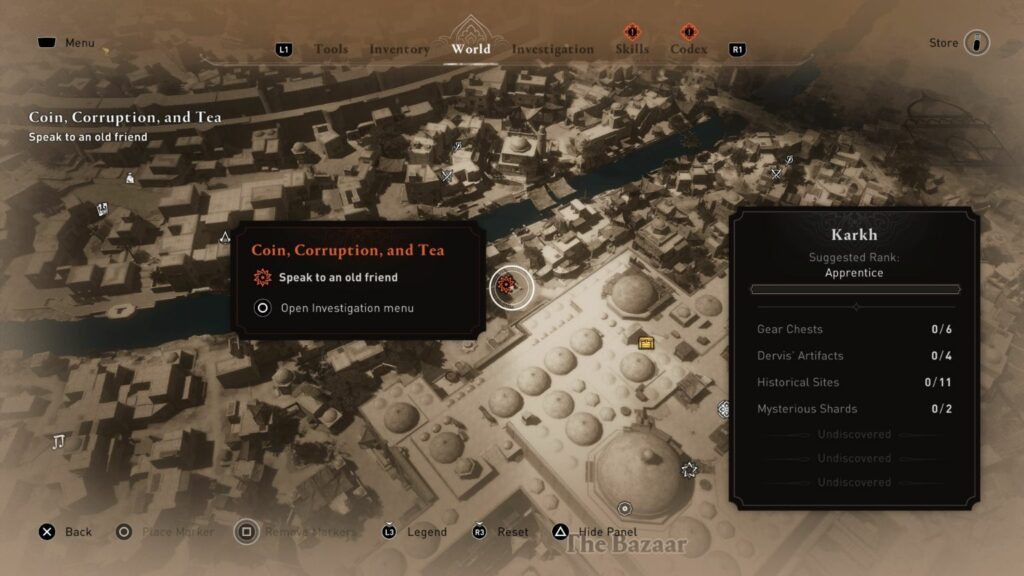 You'll see Kong arguing with someone else. Speak to him.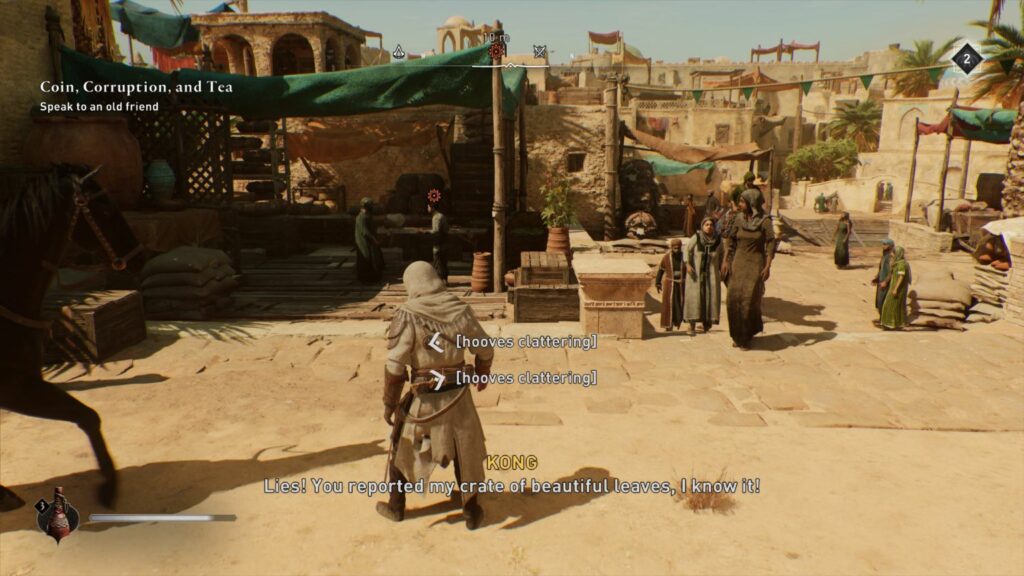 Retrieve Kong's tea leaves

To get Kong's help, you will first need to retrieve Kong's tea leaves. Go to the marked location. You'll see a building with some guards.
You can distract the guards away or just kill them all.
Then, head upstairs and move the shelf. Carry the tea leaves from behind the shelf.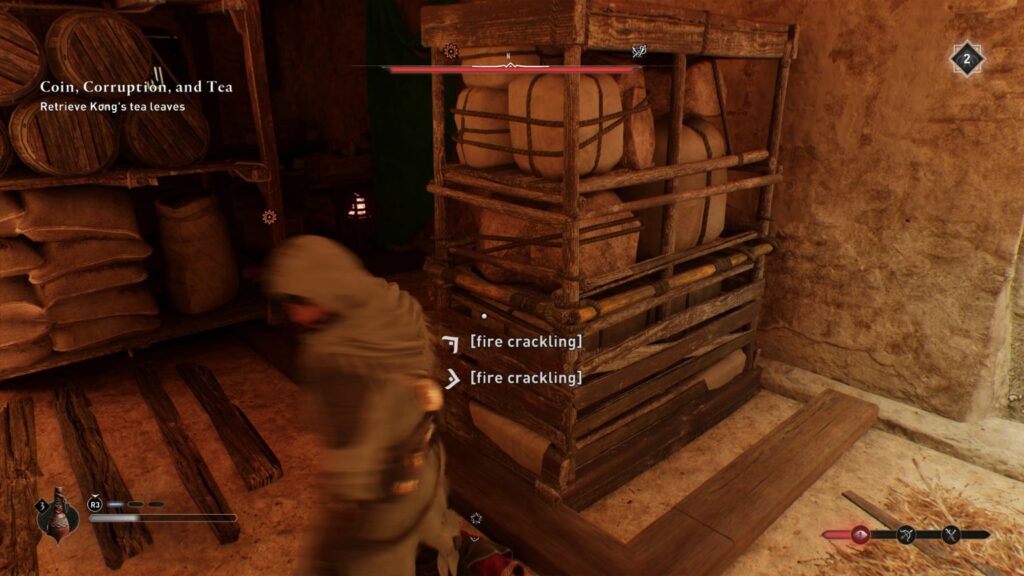 Unbar the window and jump out with the tea leaves.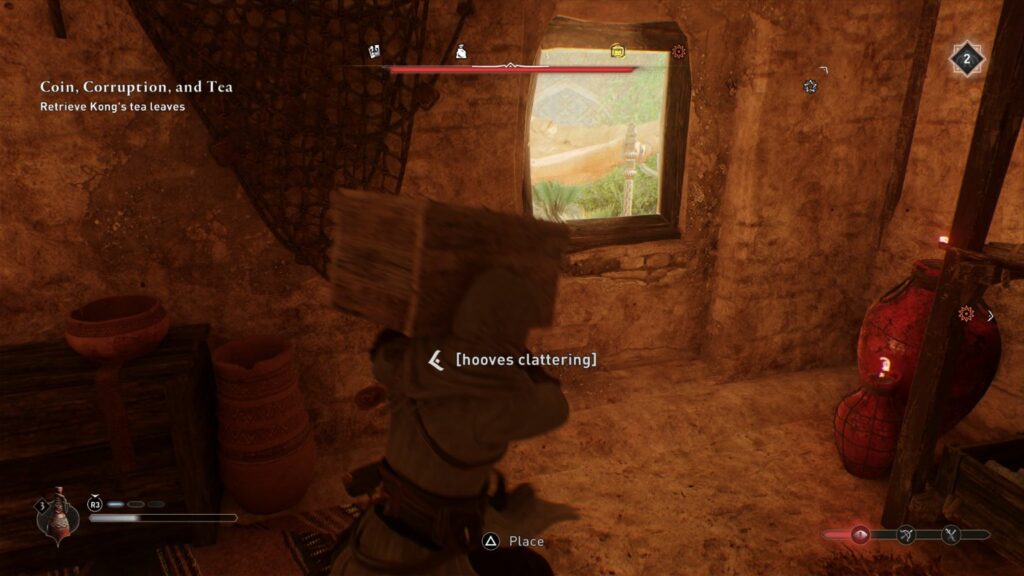 Return Kong's goods to the storeroom.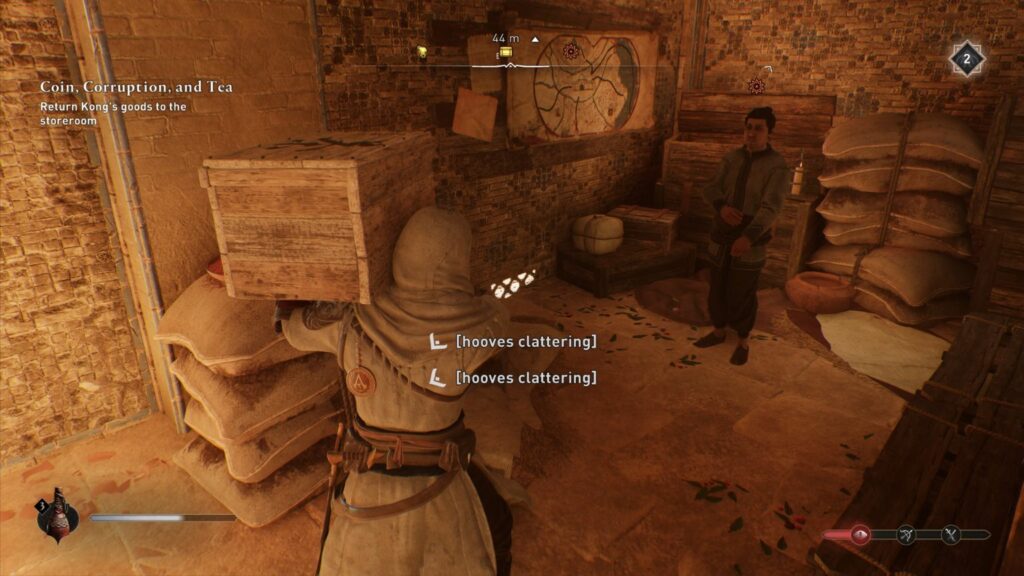 (Optional) Bribe the merchant
Your next mission is to find the Confiscation Warehouse. You can bribe the merchant near Kong's storeroom if you wish to but I didn't have the token for it.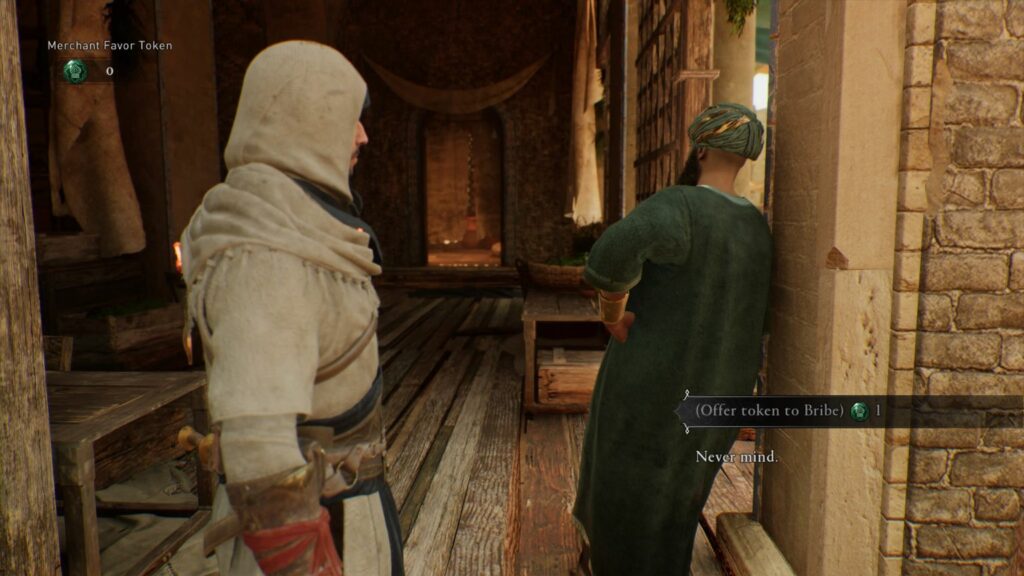 Find the Confiscation Warehouse
Head to the exact location shown in the map below to find the Confiscation Warehouse. It's across the river.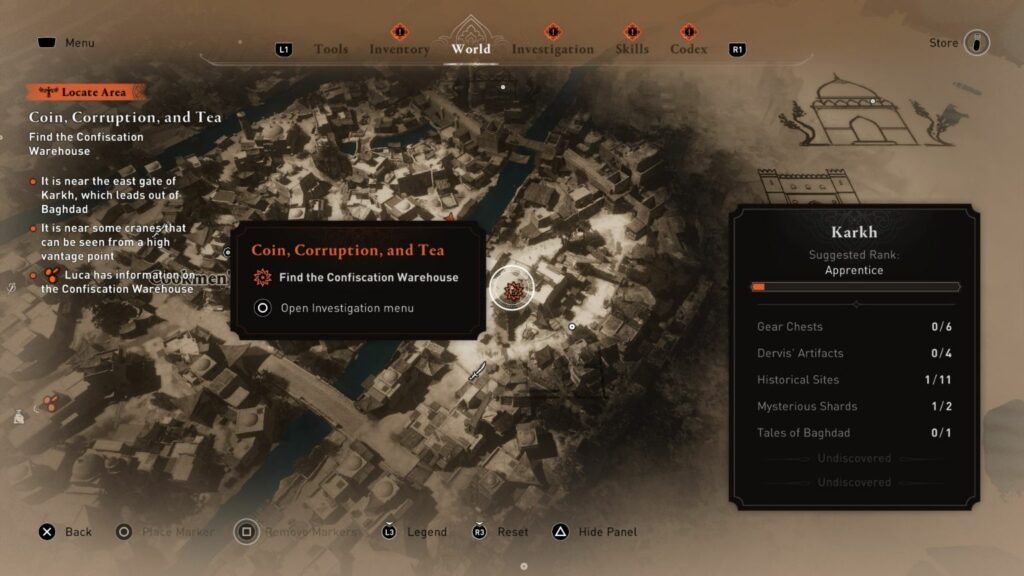 When you reach the area, you'll notice plenty of guards.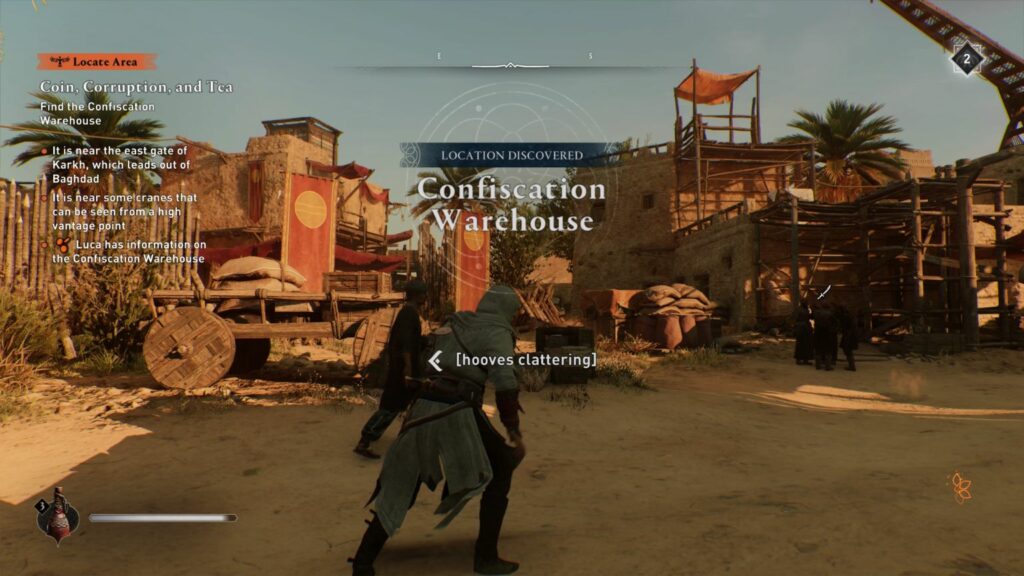 You can enter the compound via the right side gap on the fence. The left side should have a similar hole.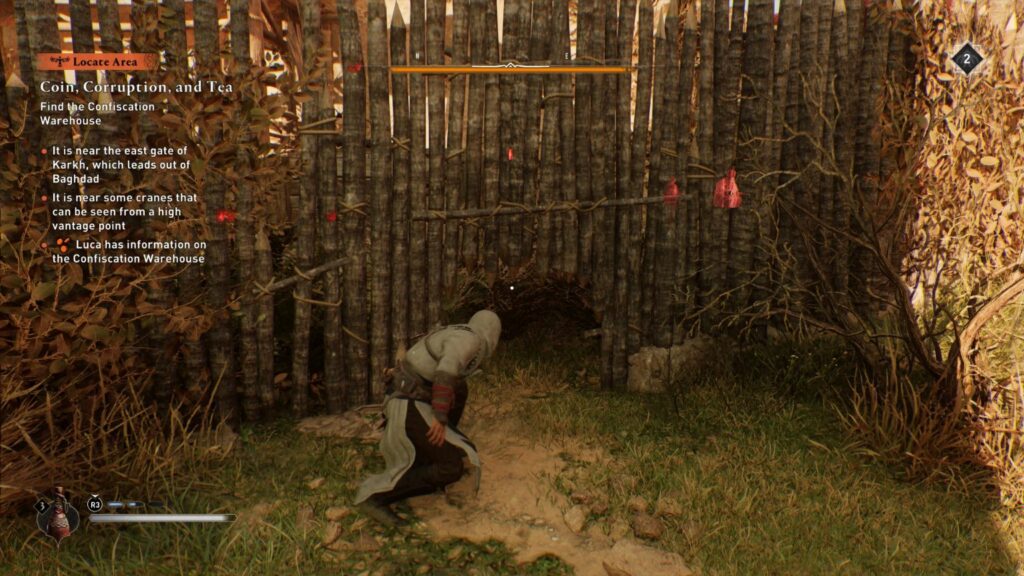 From the right-side gap, you can stealth kill two guards on the right pathway first.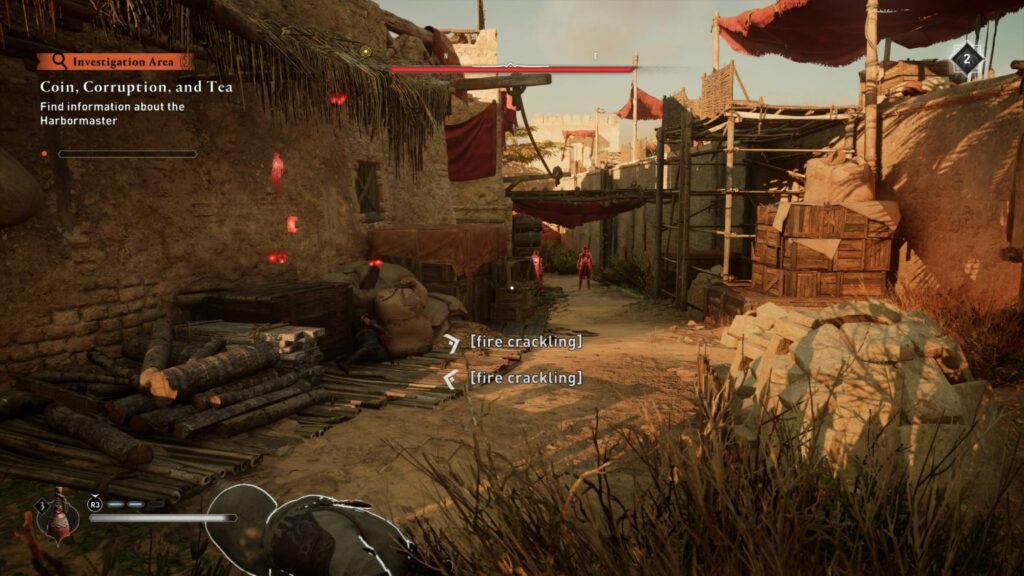 Then, head left to the upper platform and take down the guard.
From the platform, you can disable the bell with a throwing knife first if you wish to avoid any guard alerting the rest of the guards if you get spotted.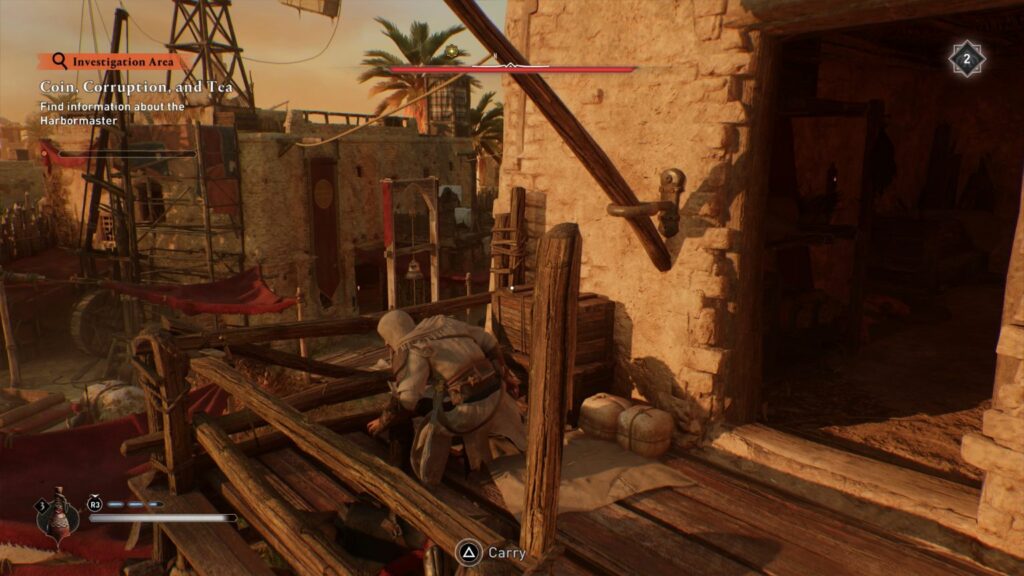 Slowly take down all the guards.
Your main aim is to find information about the harbormaster. They're basically notes on tables in different buildings within the compound.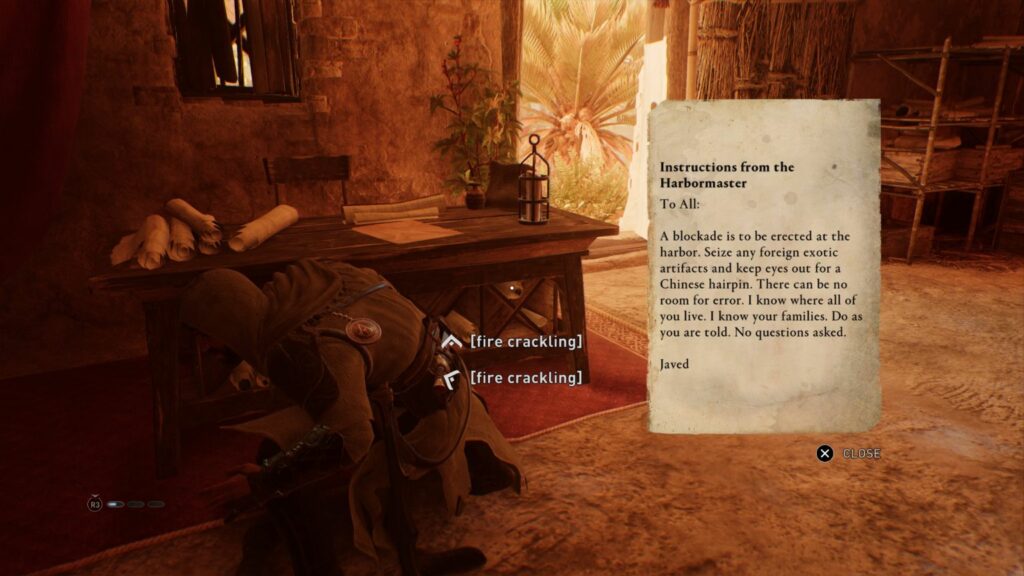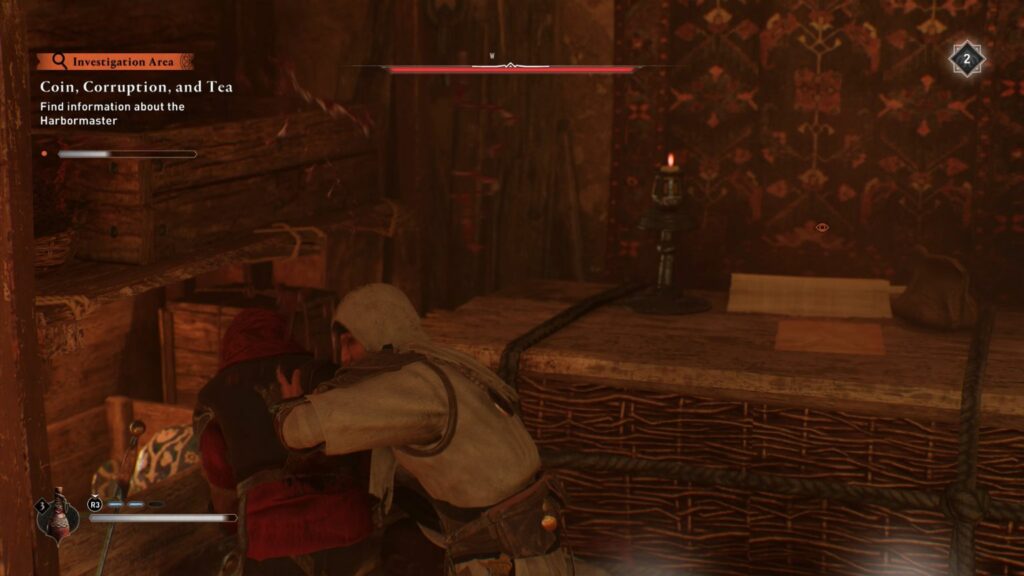 The last one is in the outdoor area near the exit.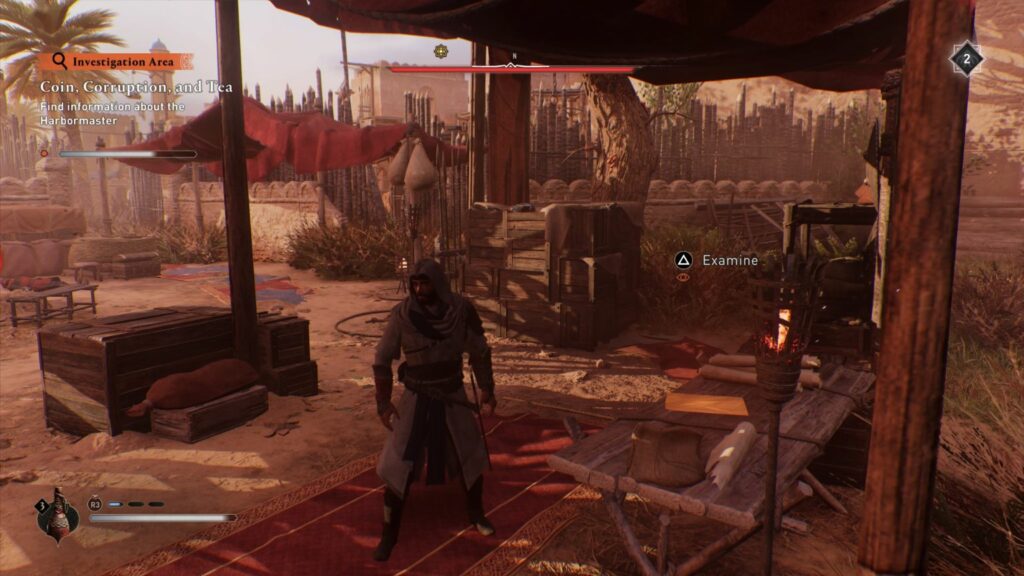 Assassinate the harbormaster
Head to the harbormaster's location as marked in the map below.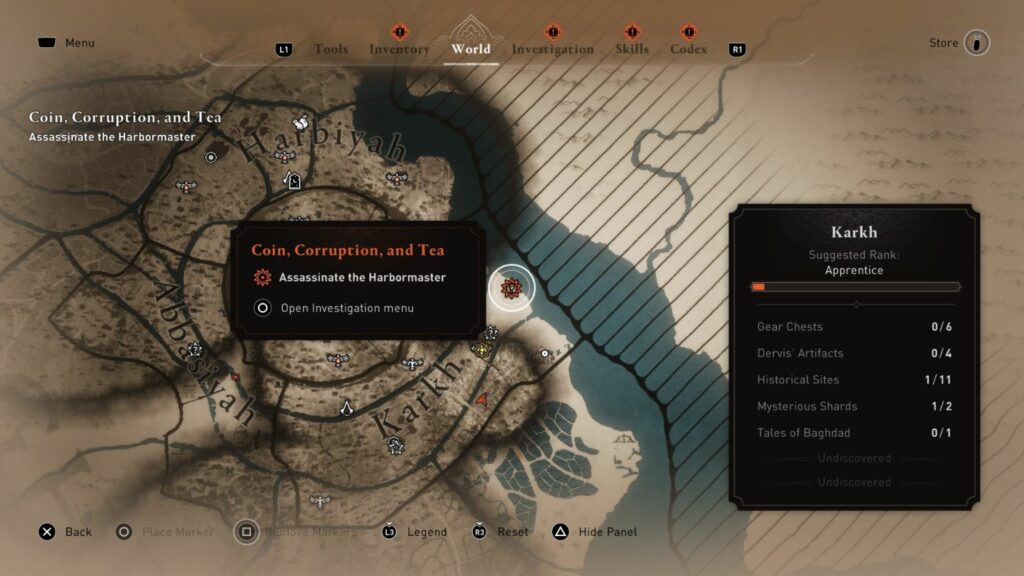 You'll see a building which is guarded. The harbormaster is at the balcony or rooftop of the big building. Make your way to the top undetected.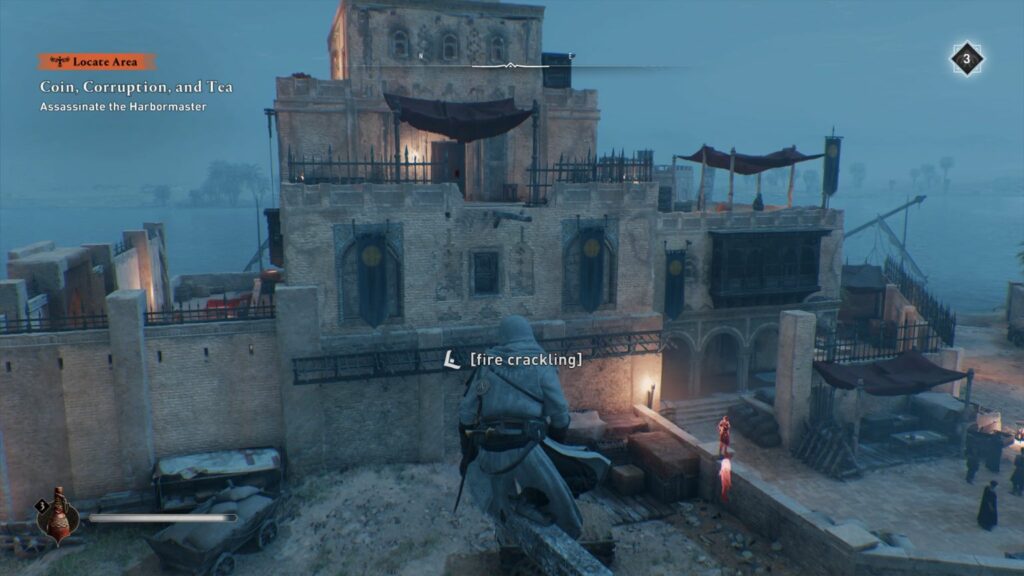 You'll then be able to easily assassinate the harbormaster if you use a smoke bomb or if you're not detected.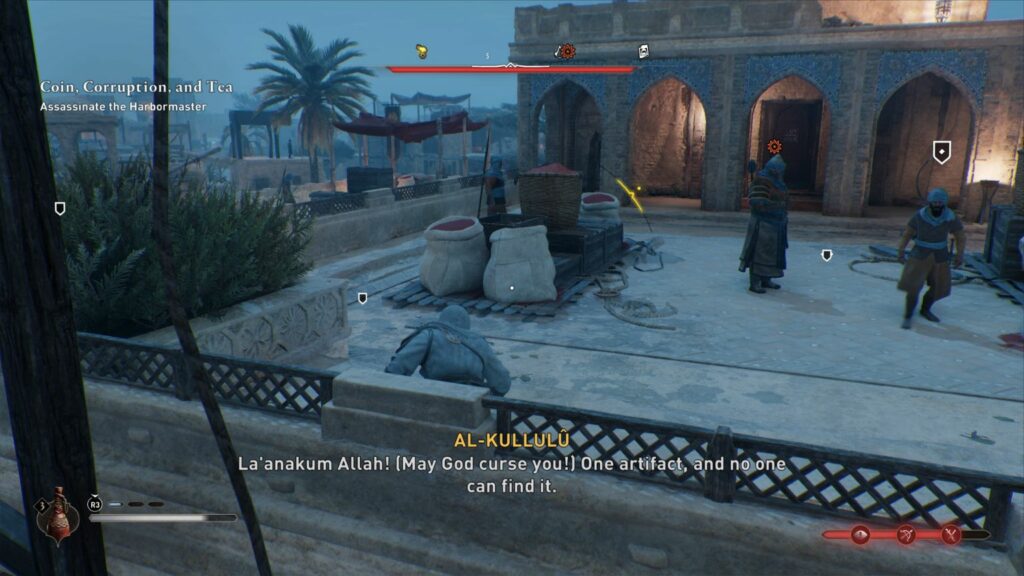 Return to Kong
Finally, return to Kong and complete the quest.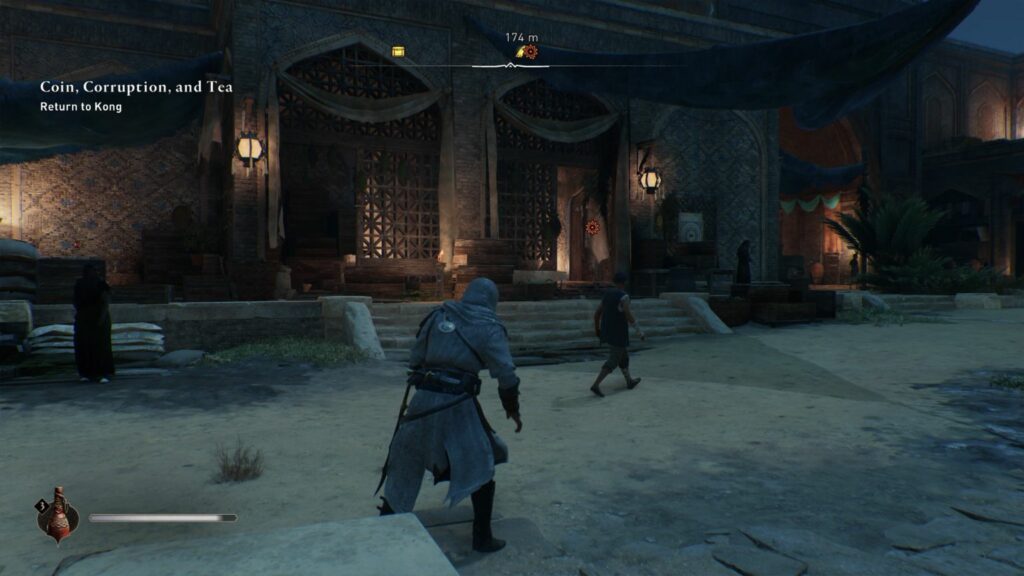 ---
Related posts:
AC Mirage: Leap Of The Faithful Walkthrough & Guide