7 Days To Die is an open world zombie game that requires a lot of crafting.
One of the best items you can craft is a workbench, as you can use it to make bullets.
Here's how you can build your own workbench in 7 Days To Die.
How to make a workbench
If you're playing in a group, you should have one member mastering the advanced engineering skill.
To craft a workbench, you need level 2 of advanced engineering which is Tinkerer.
However, you can only go to level 2 if you first add the intellect attribute to level 4. This means you need 6 skill points in total to be able to craft a workbench.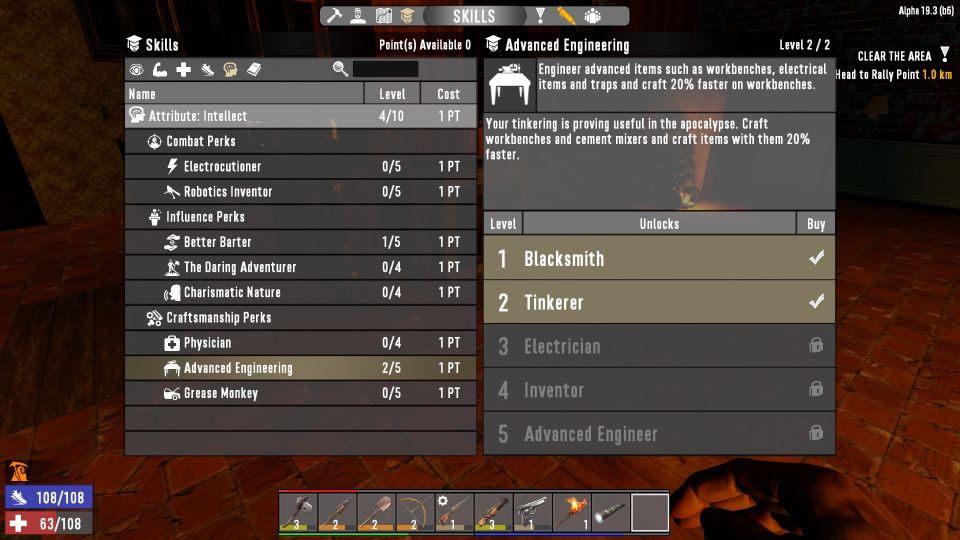 Once you can craft a workbench, you can see the list of materials needed.
You need 25 forged iron, 20 mechanical parts, 1 wrench, 1 claw hammer and 50 wood.
Most of the items can be looted from buildings or bought from the Trader. For items like forged iron, you can smelt them yourself using a forge.
The workbench takes about 4 minutes of real time to craft. You will then be able to make bullets and other necessities.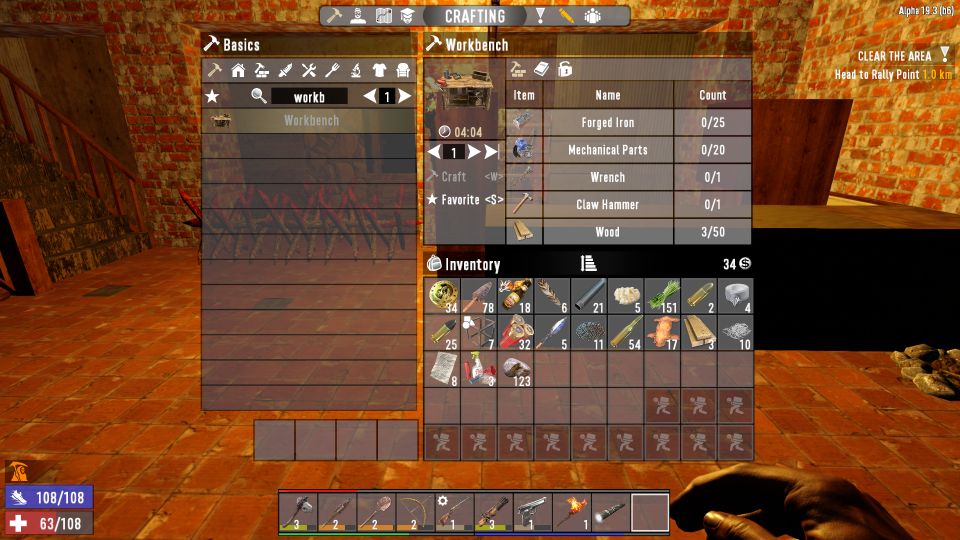 ---
Related posts:
7 Days To Die: How To Find And Gather Paper