7 Days To Die is a survival crafting game and naturally, you'll need to make weapons and bullets.
You can of course get ammo from special crates located in certain buildings, but being able to craft bullets would make it easier.
Here's how you can make bullets for your gun in 7 Days To Die.
How to make ammo
For the basic ammo like 9mm and 7.62mm, which is used for your pistol and rifle respectively, you just need a few things.
One of them is the bullet tip. To make a bullet tip, you need to smelt lead and clay together (image below) using a forge.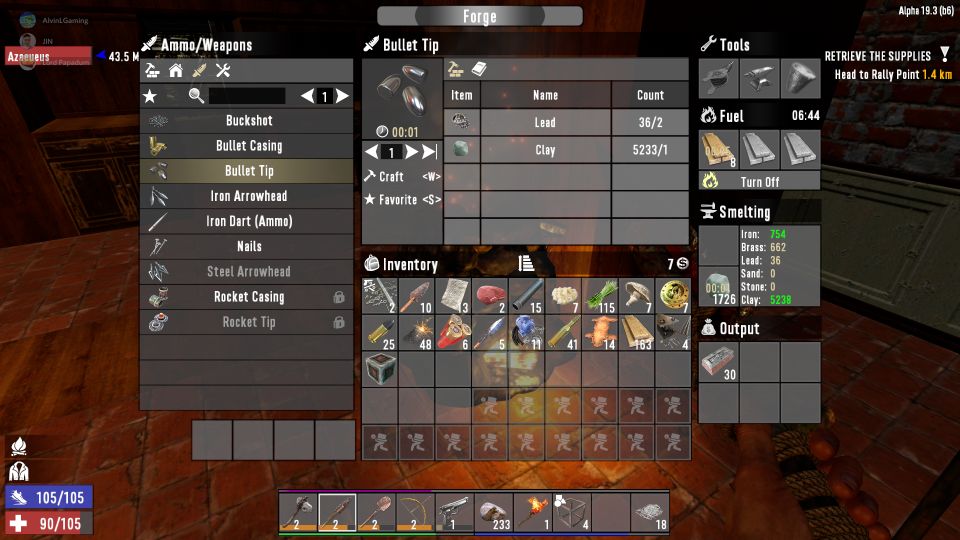 Next, you need to get gun powder. You can get gun powder by mixing 2 coal and 2 nitrate powder together.
However, if use the chemistry table, you only need one of each.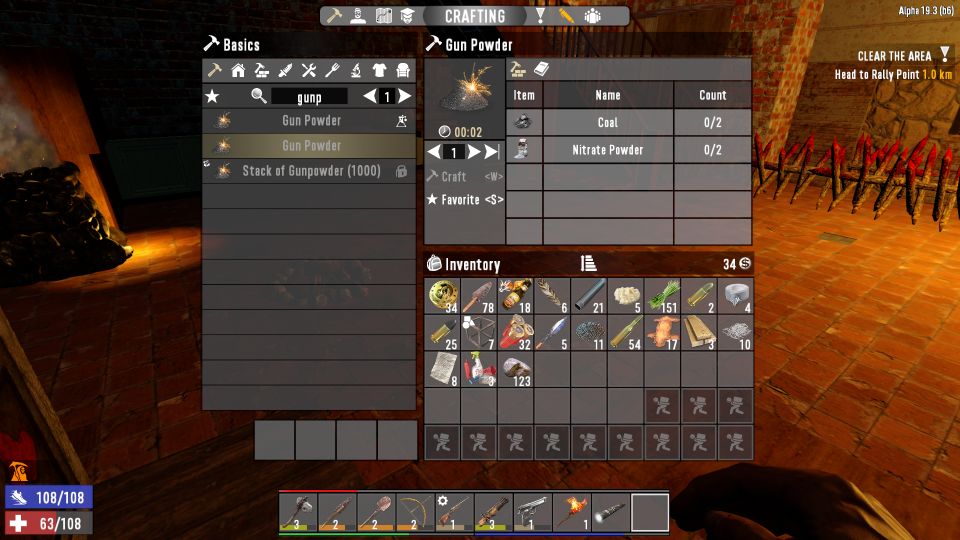 The third ingredient is bullet casing. To make a bullet casing, you need to smelt both brass and clay using the forge as shown in the image below.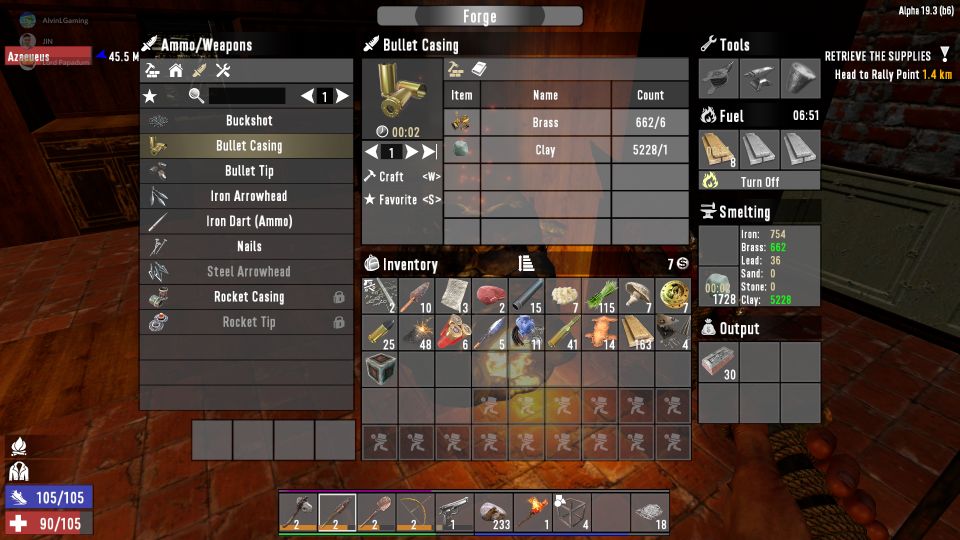 Once you have the gunpowder, bullet casing and bullet tip, you can make basic ammo like 9mm ammo and 7.62mm ammo.
However, you'll need to make a workbench to make bullets first. Another way is to find a building with a workbench.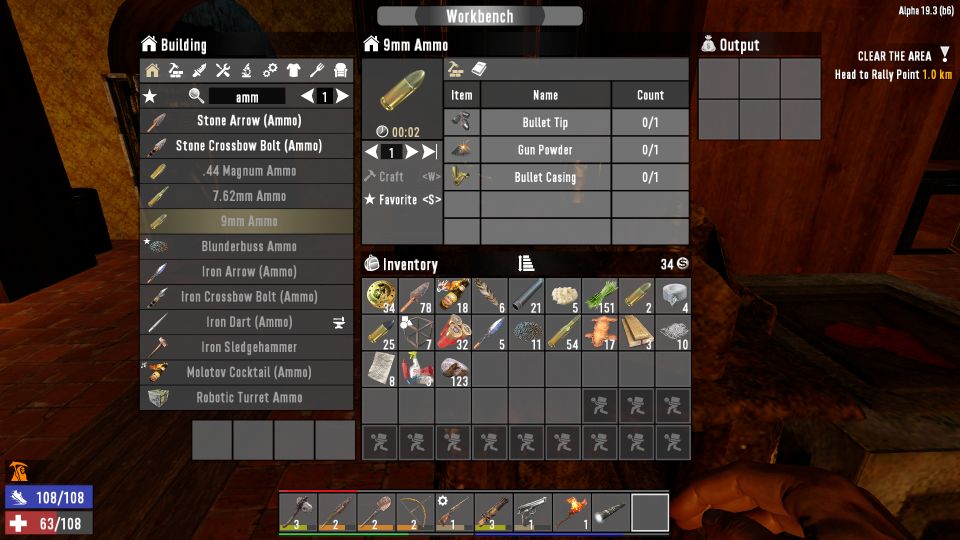 For each gun's ammo, there may be different ingredients needed but the process is similar.
---
Related posts:
7 Days To Die: How To Make Forged Iron In The Game
7 Days To Die: How To Make An Iron Shovel