Gas can is an important resource in 7 Days To Die because you need it to power many tools.
You will use gas can for vehicles and tools like 4×4 trucks, motorcycles, minibikes and also generators.
Here's how you can make or find gas can in 7 Days To Die.
How to find gas can
To find gas can in large numbers, you need to get a wrench first.
Then, use a wrench to dismantle broken down vehicles that are scattered around the open world, including on roads and in garages.
You will get a lot of vehicle parts including gas can.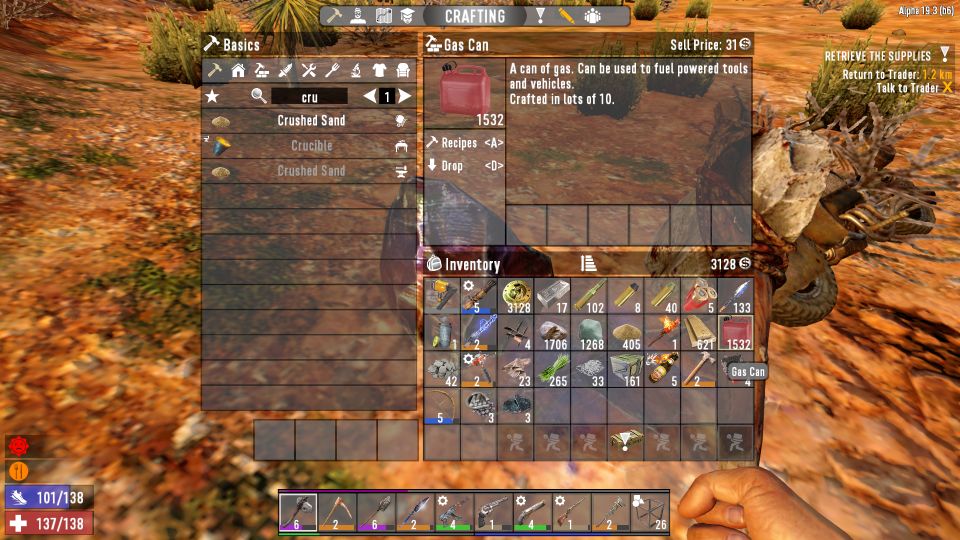 How to make gas can
To make gas can, you need a chemistry station first.
Using the chemistry station, you can convert oil shale to gas can.
Oil shale is typically mined in the desert region of the map.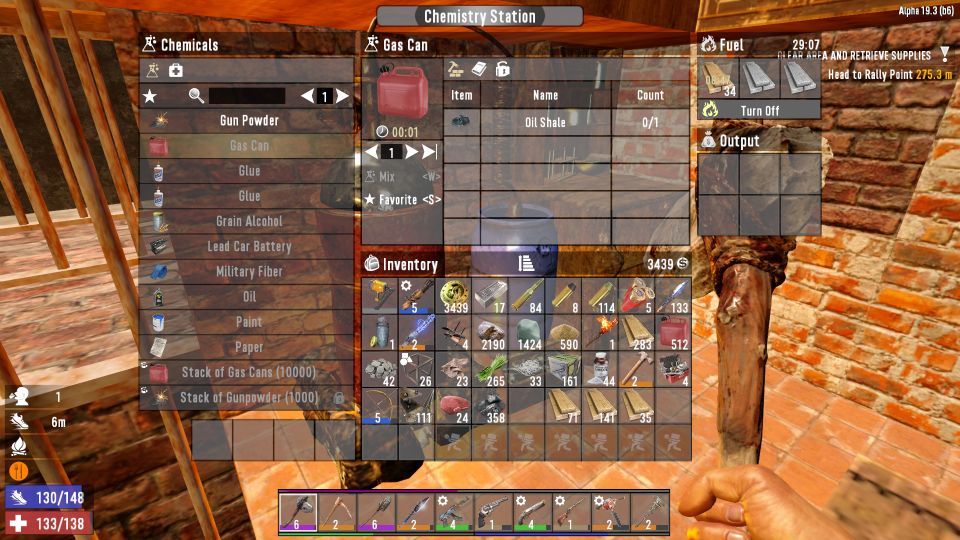 ---
Related posts:
7 Days To Die: How To Find Or Make A Crucible
7 Days To Die: How To Make And Use Blade Traps