7 Days To Die features a huge open world whether you play in Navezgane or some procedurally generated map.
You'll definitely find that walking is a grind and a minibike is a convenient way to travel.
Here's how you can make a minibike in 7 Days To Die (Alpha 19.3).
How to make a minibike
You can probably buy a minibike or some other vehicle from the Trader but not everyone has the coins to do so.
To craft a minibike, you either need a schematic or you can just get to level 2 of Grease Monkey, which is under the intellect skills.
If you can't add points to the Minibike Master, your intellect attribute might not be high enough.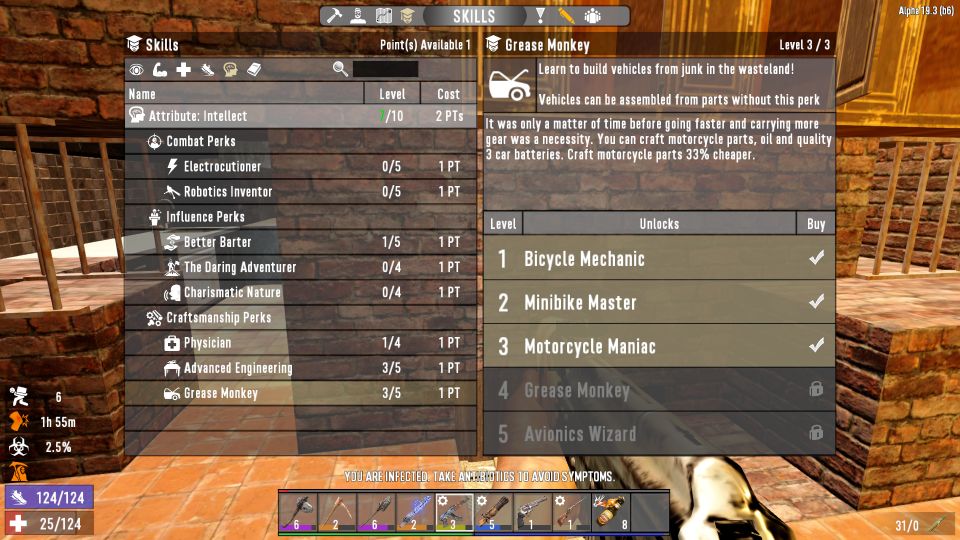 Once you have unlocked the minibike, you need to start crafting.
Each minibike requires the following to craft and it has to be made with a workbench:
The engine and lead car battery can be scavenged from dismantling vehicles using a wrench.
Minibike chassis and handlebars can also be looted but crafting might be more practical.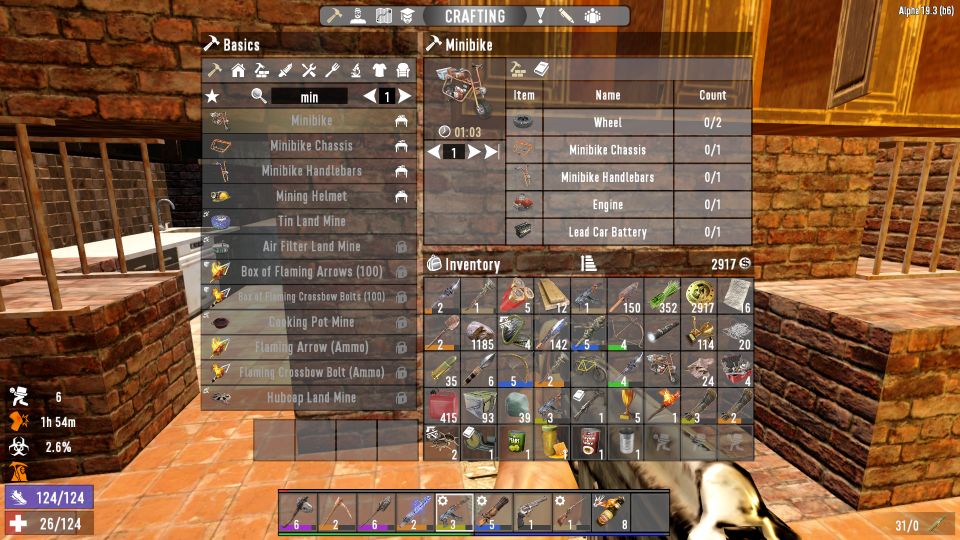 To craft minibike handlebars, you need:
Many of these ingredients are from dismantling vehicles with a wrench as well. Don't use an axe.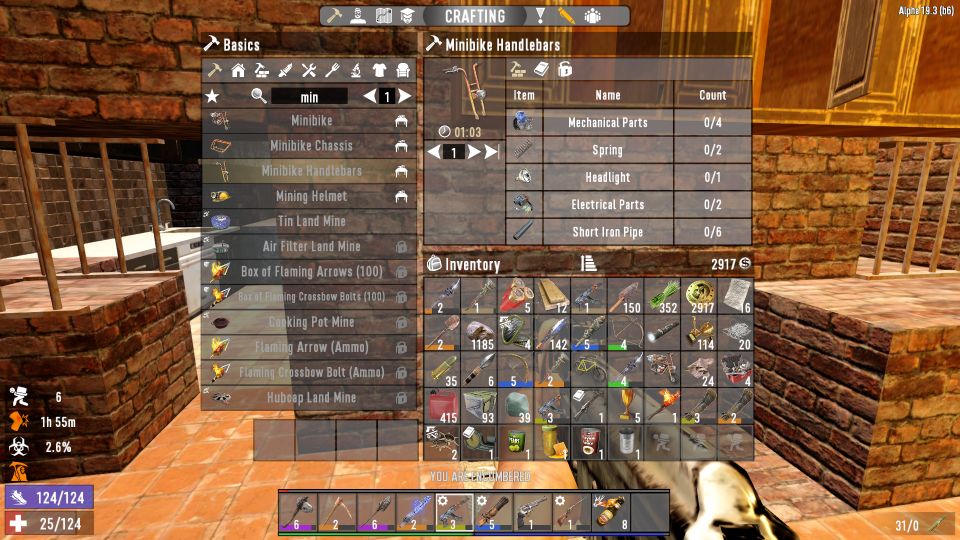 For a minibike chassis, you need the following: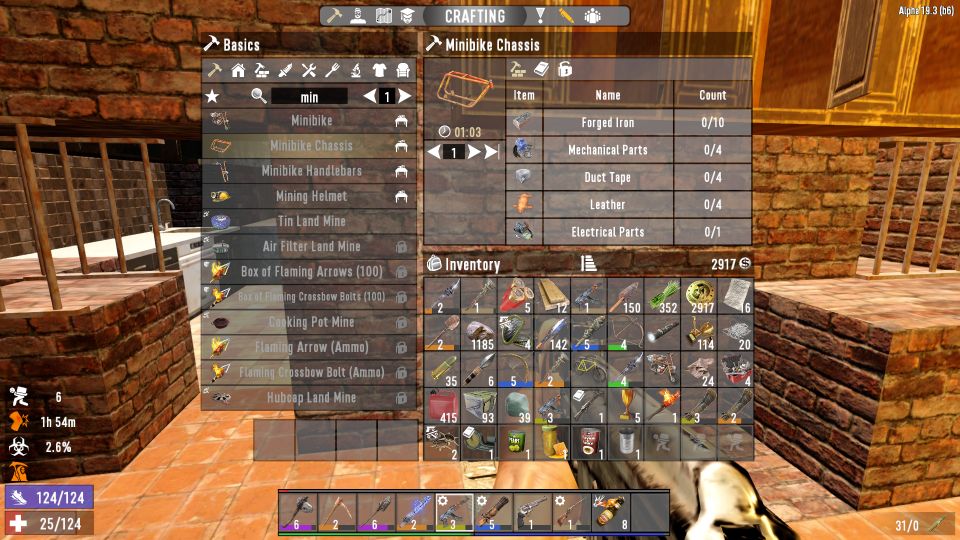 And lastly, to get a wheel, you need:
You'll need 2 wheels per bike. Bottle of acid has to be scavenged from buildings, especially sinks.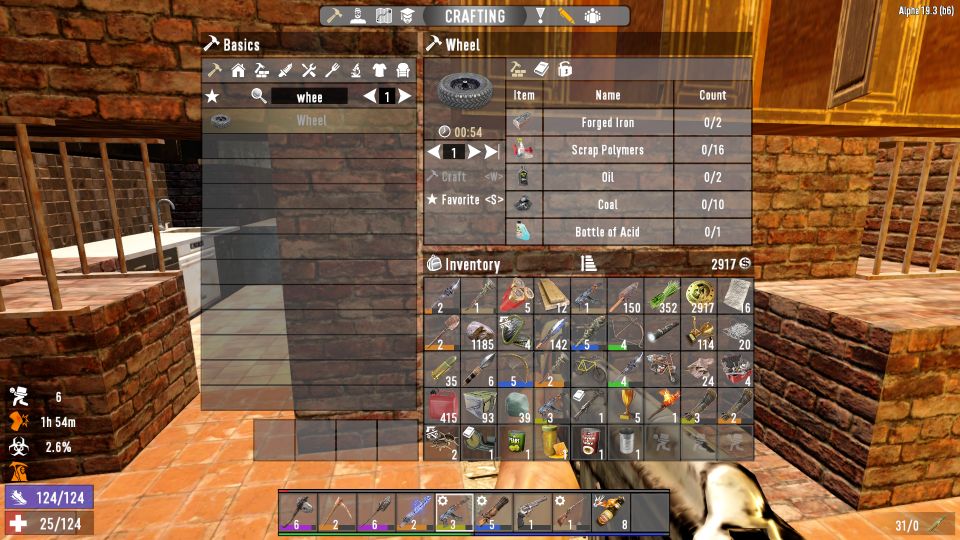 Once you have all the ingredients for a minibike, you need to craft it using a workbench.
How to use a minibike
To use a minibike, just place it on the ground and sit on it.
To power it, you need to fuel the tank first. Just hold "E" and you'll see the menu wheel. You will need gas can to refuel it.
You should also carry some gas can with you for longer journeys. Gas can is normally looted or crafted using a chemistry station.
The minibike's speed isn't that great but it's constant and doesn't depend on your stamina unlike a bicycle.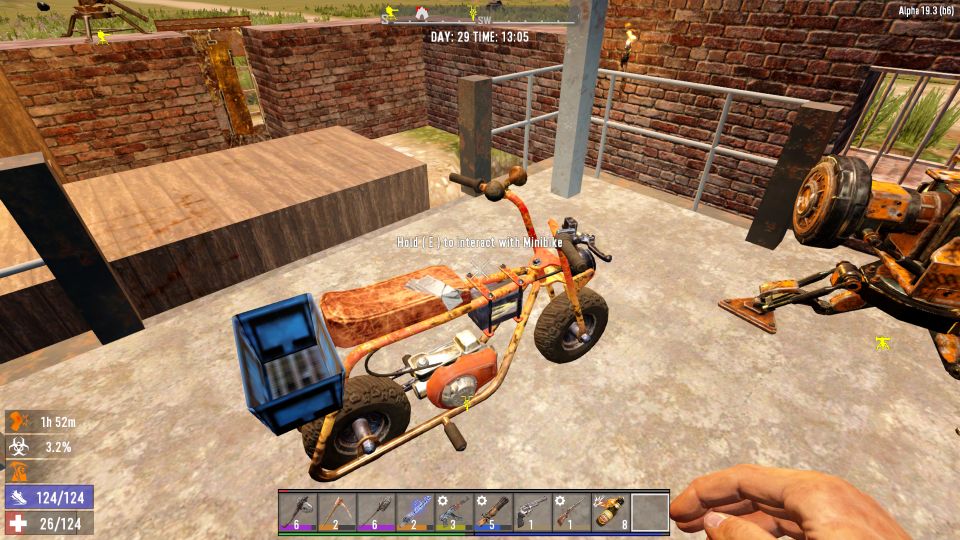 ---
Related posts:
7 Days To Die: How To Make Seeds From Fruits And Plants
7 Days To Die: Can't Use Certain Arrows And Ammo?