7 Days To Die is a zombie survival open world game with a lot of crafting aspects to it.
To survive in this zombie-infested world, players need all kinds of guns and ammo.
To use a double-barrel shotgun, you need some shotgun shells.
Here's how you can get or make shotgun shells (ammo) in 7 Days To Die.
How to find or make shotgun shells
You can typically find shotgun shells in loot crates, gun safes or even weapon bags. But they may not be enough for a horde.
Another way to get them is by crafting.
To craft a shotgun shell, you need: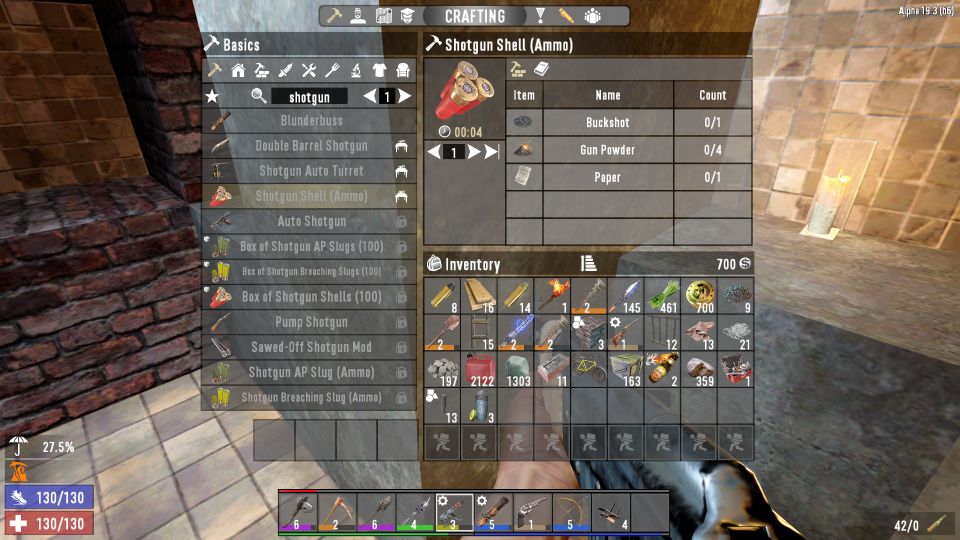 Gun powder can be made for a 50% discount using a chemistry station.
Paper can be looted or crafted.
For buckshot, you can craft it with a forge (equipped with anvil). You need lead and clay.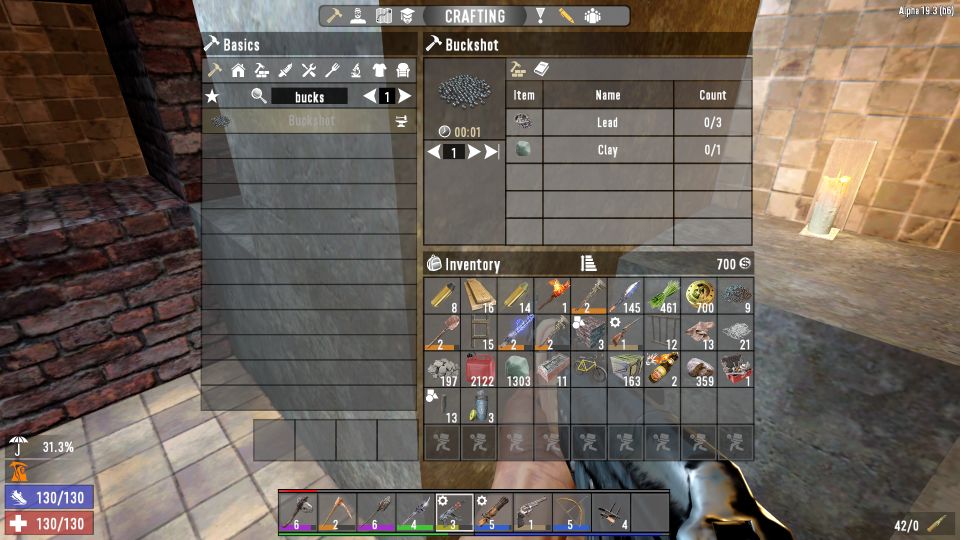 Once you have the ingredients, use the forge to make shotgun shells (ammo) and they'll come in handy.
---
Related posts:
7 Days To Die: How To Get Bottle Of Acid
7 Days To Die: How To Get Spring To Craft Items