7 Days To Die is not only an open world zombie game but it's also in the survival craft genre.
Paper is one of the resources you may need to make other items in the game.
Here's how you can find and gather paper in 7 Days To Die.
How to get paper
Paper can be obtained a few ways. One way is to scrap unnecessary documents / junk.
Another way is to use an axe and destroy the scraps of paper lying on the floor (image below).
You should see them in many buildings.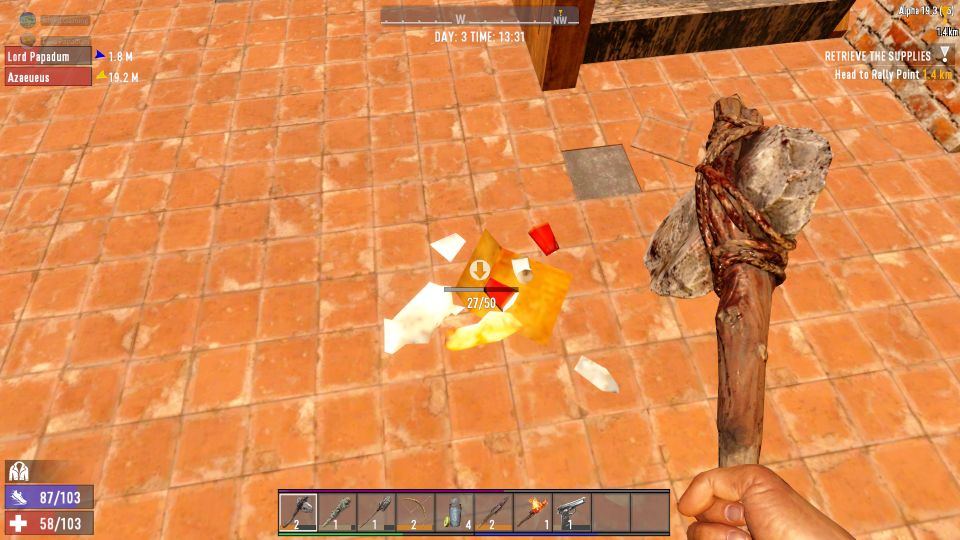 How to craft paper
You can also craft paper with murky water, glue and wood using a chemistry station.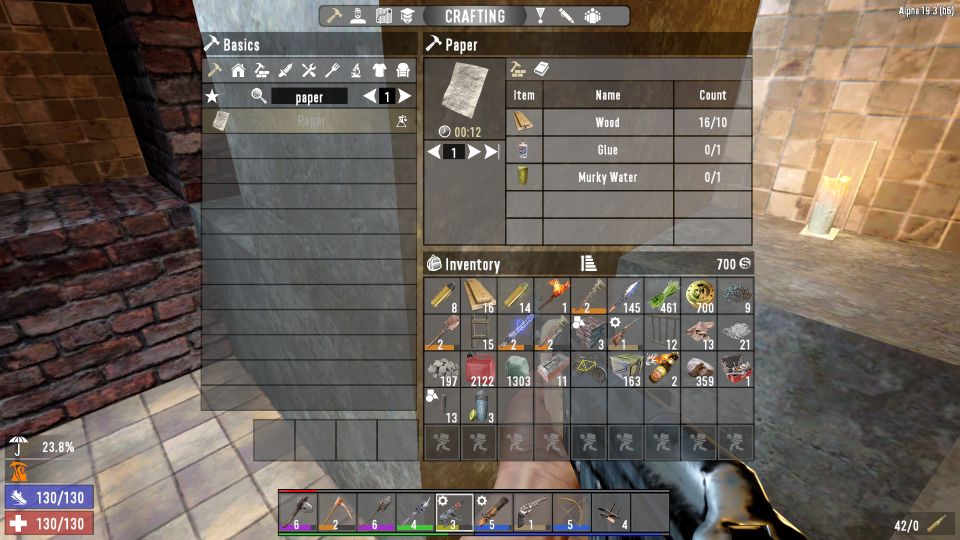 Once you have paper, you can use them to craft items like ammo, dynamite and so on.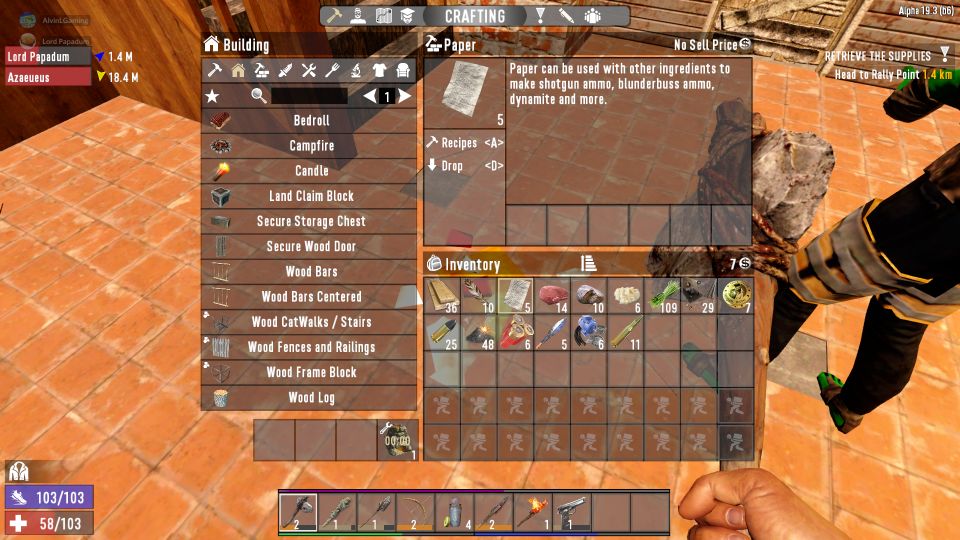 ---
Related posts:
7 Days To Die: How To Get Short Iron Pipe
7 Days To Die: Where To Find Coal To Make Other Items