Blade traps are one of the best traps available right now in 7 Days To Die as of Alpha 19.3.
It basically slices zombies and the type of slicing depends on whether you're targeting the legs or the head.
Here's how you can make and use blade traps in 7 Days To Die.
How to make a blade trap
You can craft a blade trap using a workbench.
To craft a blade trap, you either need to find the schematic or unlock Advanced Engineering level 3.
Once you can craft it, you need the following materials:
The amount of materials needed is less if you have Advanced Engineering.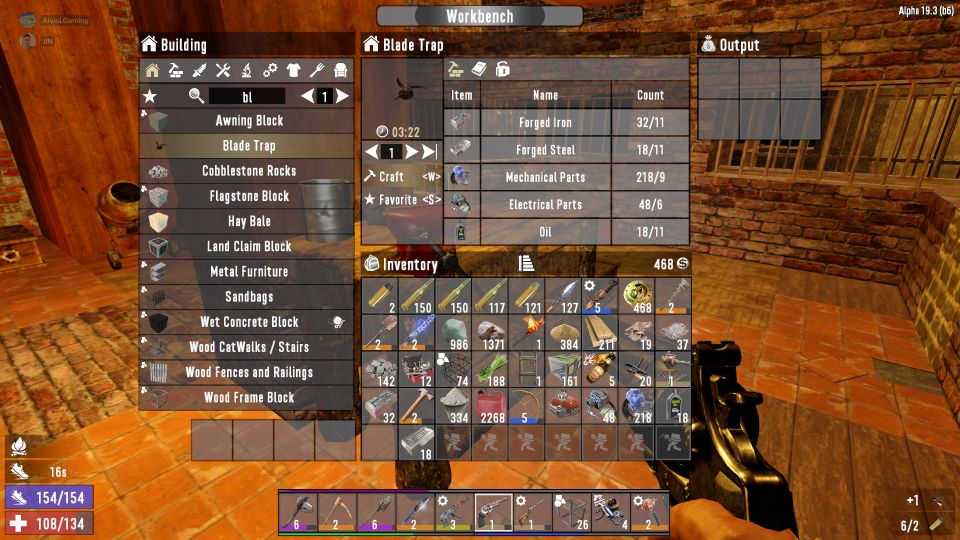 How to use a blade trap
The blade trap has to be connected to a power source. One easy way is to build a generator nearby.
Use a wire tool to connect the generator to the blade trap. You also should craft a switch to turn the trap on and off, and the switch should be connected via a wire as well.
As for the placement, you can put the blade trap on the ground to target the zombies' legs, or you can put on an elevated position to try and slice off their heads.
Some players put traps at the bottom where the zombies tend to fall.
---
Related posts:
7 Days To Die: How To Get Or Make Shotgun Shells (Ammo)