Like springs, bottle of acid is one of the special items that can't be crafted in 7 Days To Die.
However, it is of big importance especially in crafting items such as wheels for vehicles.
Here's how you can find bottles of acid in 7 Days To Die.
How to get bottle of acid
Bottle of acid can only be looted and not crafted.
You can find them more often than not in kitchen sinks or other sinks located in buildings.
Apart from that, you can find them in crates, garages, utility carts or even lab equipment.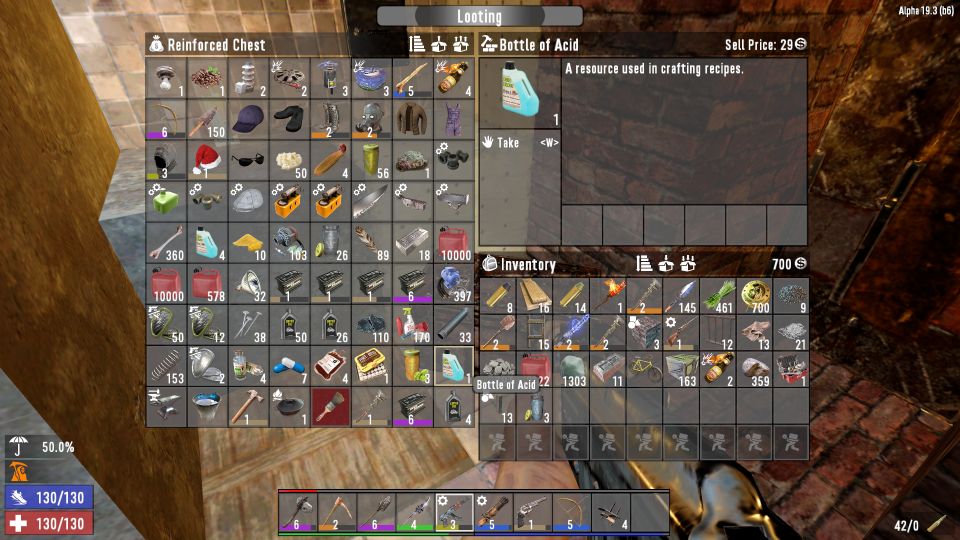 ---
Related posts:
7 Days To Die: How To Move Objects Like The Forge