7 Days To Die features a huge open world and players will definitely require vehicles to wander around.
In this game, you can craft all sorts of vehicles including a bicycle and a 4×4 truck.
To make such vehicles, you'll need wheels as one of the components.
Here's how you can get wheels in 7 Days To Die.
How to get wheels
You can apparently get wheels if you loot at a garage or a gas station. I haven't found them yet in Alpha 19.3 but it was definitely possible in previous versions.
An easier way to get a wheel is by crafting it.
To craft a wheel, you need the following materials:
Most of the ingredients can be scavenged or crafted. Bottle of acid can only be looted in the open world.
You'll typically find it in crates or at kitchen sink cabinets.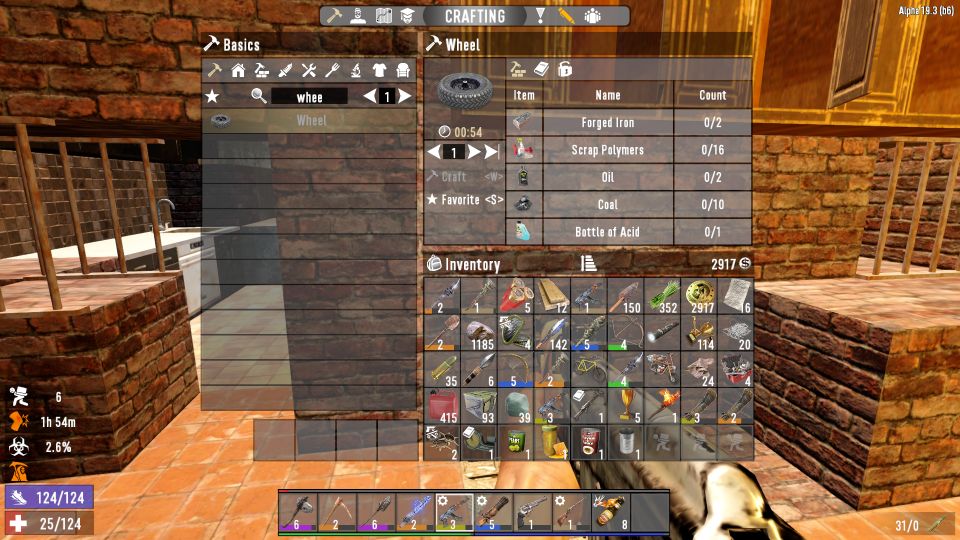 Once you have wheels, you can craft vehicles and life in 7 Days To Die will be much easier.
---
Related posts:
7 Days To Die: How To Make A Workbench
7 Days To Die: How To Make A Magnum And Its Ammo