A Magnum is a powerful gun in 7 Days To Die and it's much more effective compared to a pistol.
Apart from that, you have 6 rounds of ammo in a Magnum which is really useful against multiple zombies.
A sneak attack with a headshot can be an instant kill in many cases.
Here's how you can get a Magnum and some Magnum ammo in 7 Days To Die.
How to get or make a Magnum
One way to get a Magnum is to buy it from the Trader. He sometimes sell it under his secret stash (last column of his shop).
It costs around 800 coins excluding any bartering perks you have. This is in Alpha 19.3.
Another way to get a Magnum is to craft it.
You'll need the following ingredients:
Spring can be obtained by using a wrench to dismantle abandoned vehicles. Handgun parts can be obtained by looting or by dismantling pistols.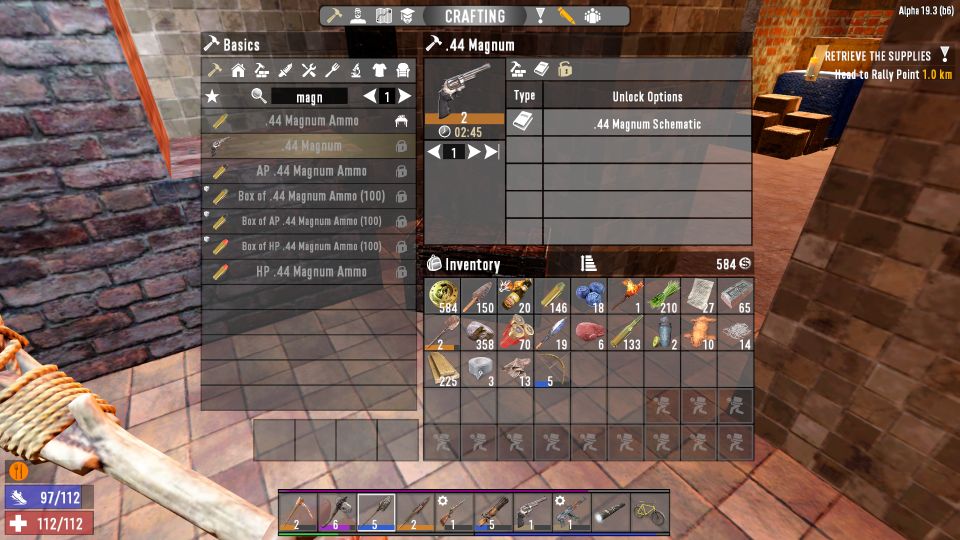 Once you have a Magnum, you need some ammo.
You can get Magnum ammo from certain Trader quests. He gave me 150 Magnum ammo from one quest.
Apart from that, you can craft it using bullet tip, bullet casing and gun powder, similar to how you craft other ammo. You'll need a workbench to craft ammo as well.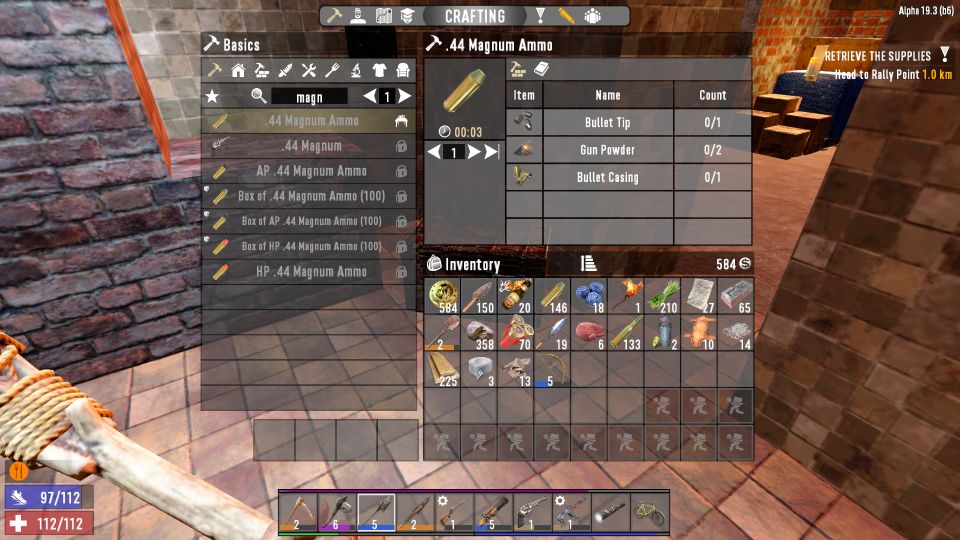 ---
Related posts:
7 Days To Die: How To Make A Bicycle For Transport
7 Days To Die: How To Make A Workbench