Having a vehicle in 7 Days To Die is amazingly convenient as the map is pretty huge.
In the early stages of the game, you'll do a lot of running from one location to another.
The bicycle is the earliest vehicle you can unlock and craft in the game, and it makes traveling much easier.
Here's how you can make a bicycle in 7 Days To Die in Alpha 19.3.
Unlock bicycle crafting
The first thing is to unlock bicycle crafting.
One way to do so is to add a skill point to Grease Monkey – Bicycle Mechanic. It's under the Intellect section.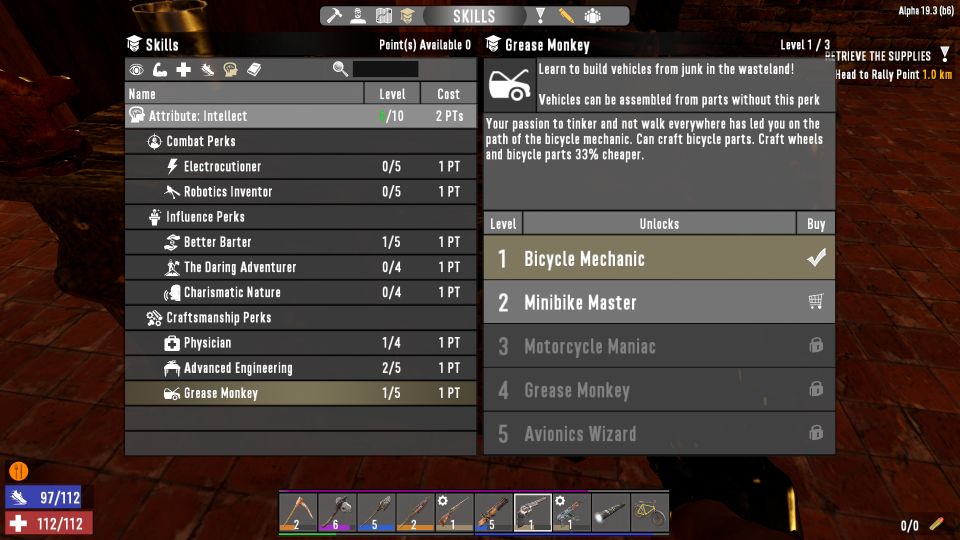 How to make a bicycle
Once you've unlocked it, you can craft a bicycle. However, you need to make a workbench or find a usable working bench in a house.
Some of the parts need to be crafted with a workbench.
You need the following parts for a bicycle: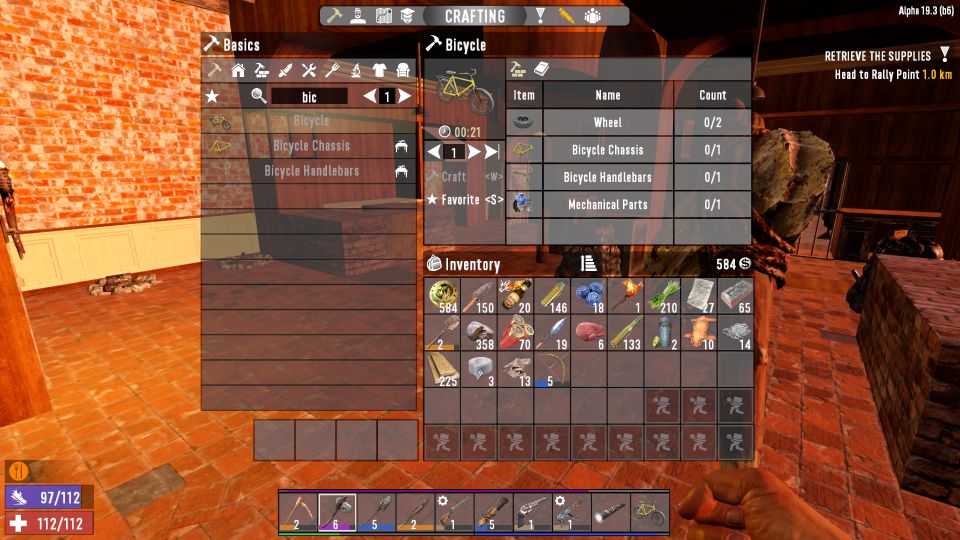 To make a bicycle chassis, you need 2 forged iron, 2 mechanical parts, 2 duct tape, 2 leather and 2 spring.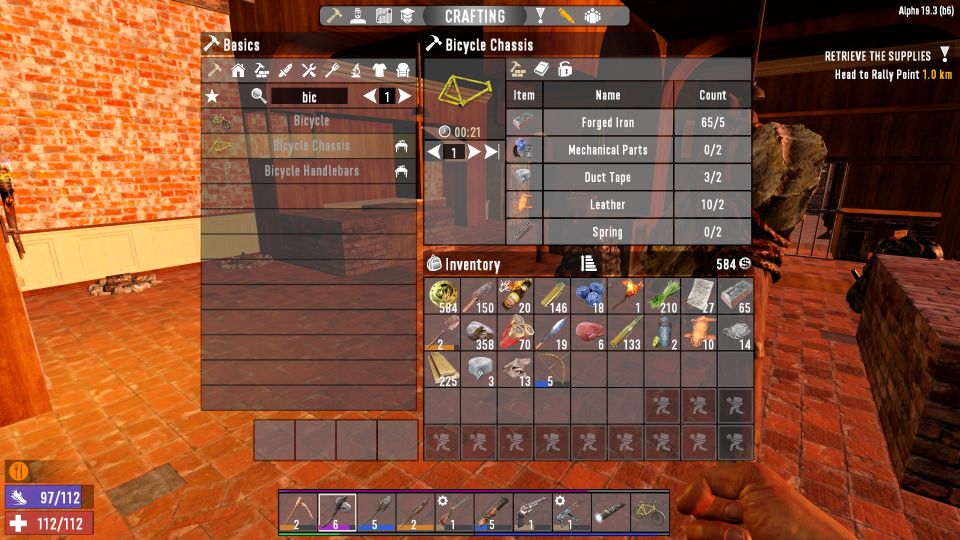 Next, you need to make the handlebars from 2 duct tape, 2 leather, 1 mechanical parts, 6 short iron pipe and 2 spring. The materials are quite similar.
For spring, you can get them by disassembling vehicles using a wrench.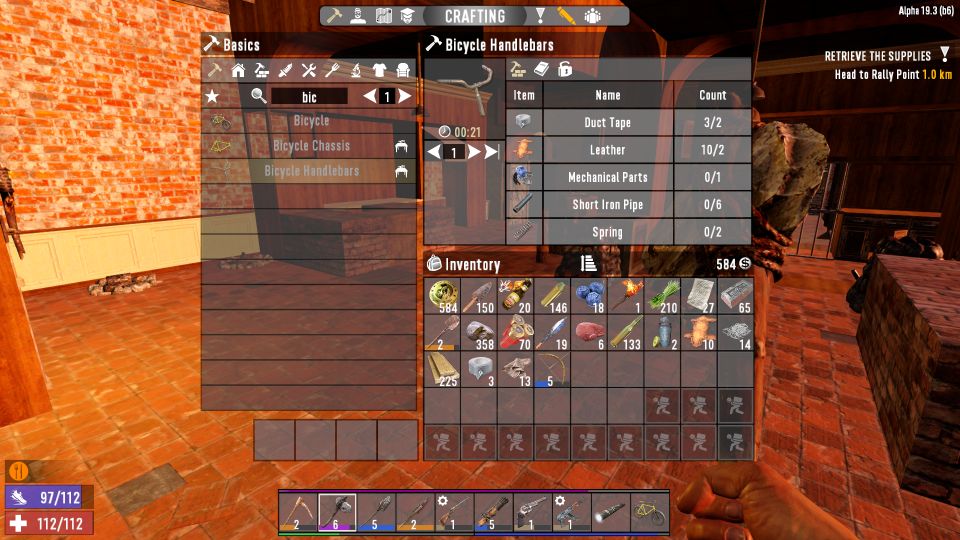 The wheels may require more stuff. You need to craft 2 wheels per bicycle.
Each wheel requires 2 forged iron, 16 scrap polymers, 2 oil, 10 coal and 1 bottle of acid.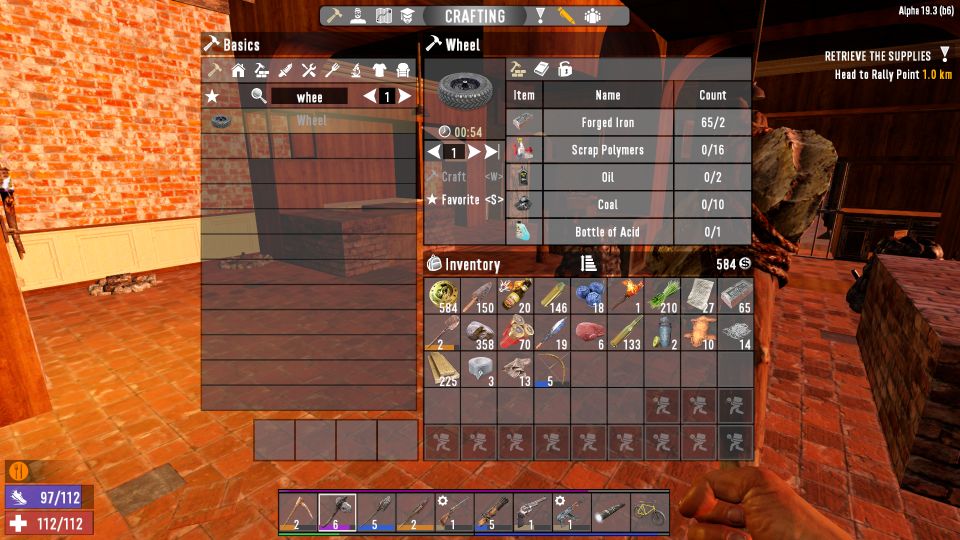 Once you have a bicycle, you can start riding it. It's so much faster than running.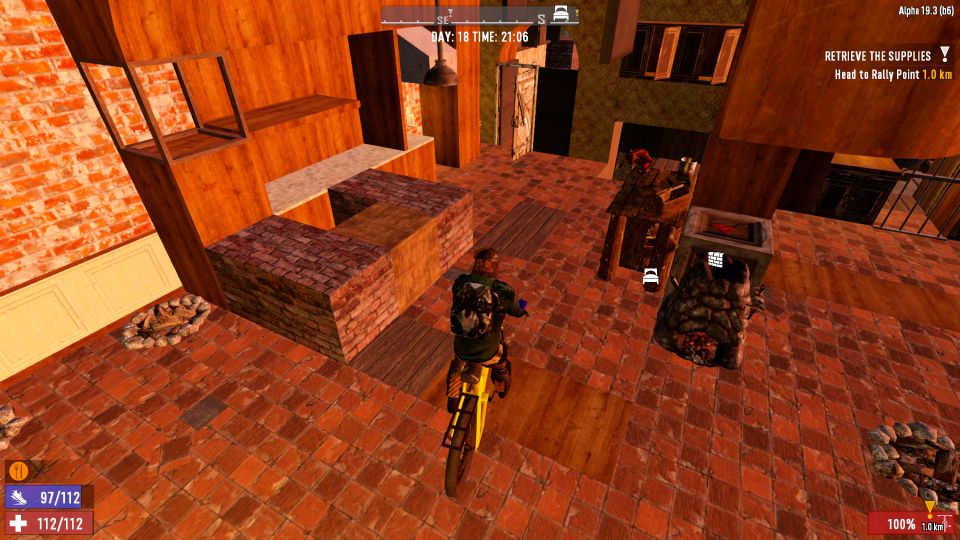 ---
Related posts:
7 Days To Die: How To Make Ammo (Bullets) For Guns
7 Days To Die: How To Make Forged Iron In The Game