7 Days To Die is not just an open world zombie game but it's also in the survival craft genre.
You'll need a forge to smelt some of the raw materials into refined versions, including forged iron.
Here's how you can make forged iron in 7 Days To Die.
How to make forged iron
Before you can start smelting iron into forged iron, you need to build a forge.
Once you have a forge, place it somewhere in your base.
Use the forge to begin.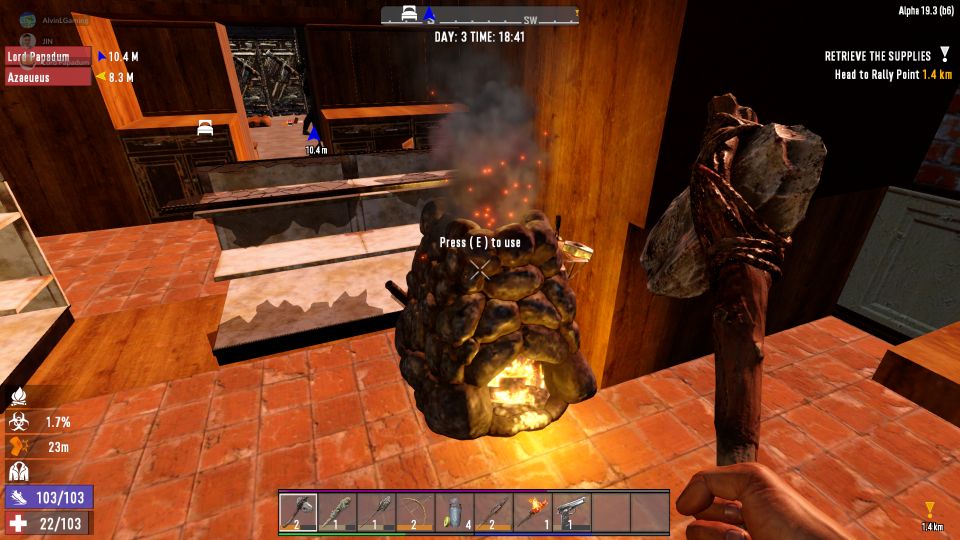 Once you've opened the forge, you'll see a list of items you can make.
Go to forged iron. You'll see that you need at least 12 iron and 6 clay to make a single forged iron.
You first need to drag some wood to the fuel section and turn it on.
Then, drag your iron and clay soil to the smelting portion of the forge on the right.
Once they've been smelted, you can start crafting forged iron. The forged iron will appear in the output section on the right as well.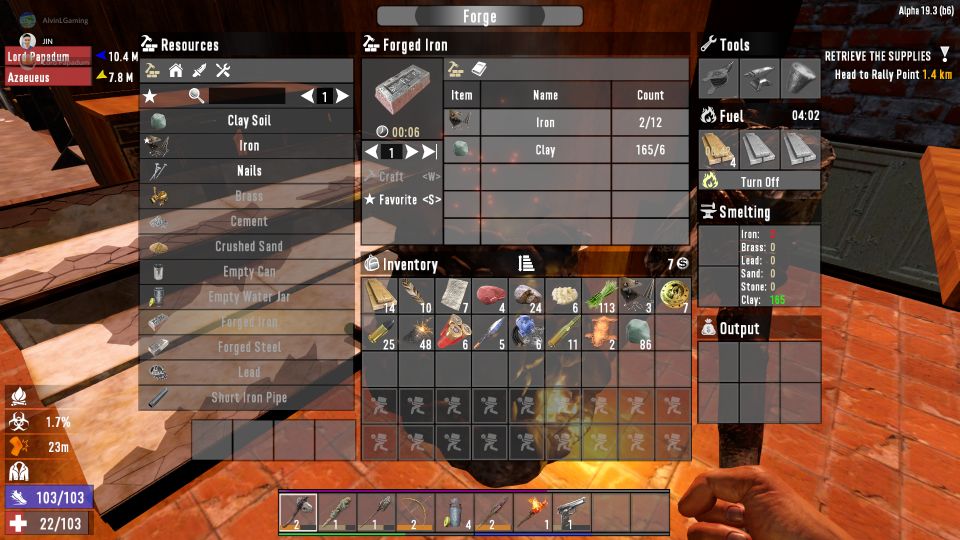 You can use forge iron to craft iron items like an iron shovel.
---
Related posts:
7 Days To Die: How To Find And Gather Cement
7 Days To Die: How To Find And Make Duct Tape