Watch Dogs: Legion allows you to recruit all sorts of people from all sorts of jobs.
There are a group of people that are considered as skilled operatives. Spy is one of them.
Here's how you can find and recruit the spy in Watch Dogs Legion.
Spy's location
You can find the spy at the border of Tower Hamlets and City of London. The location is shown in the map below, marked by the player location in blue.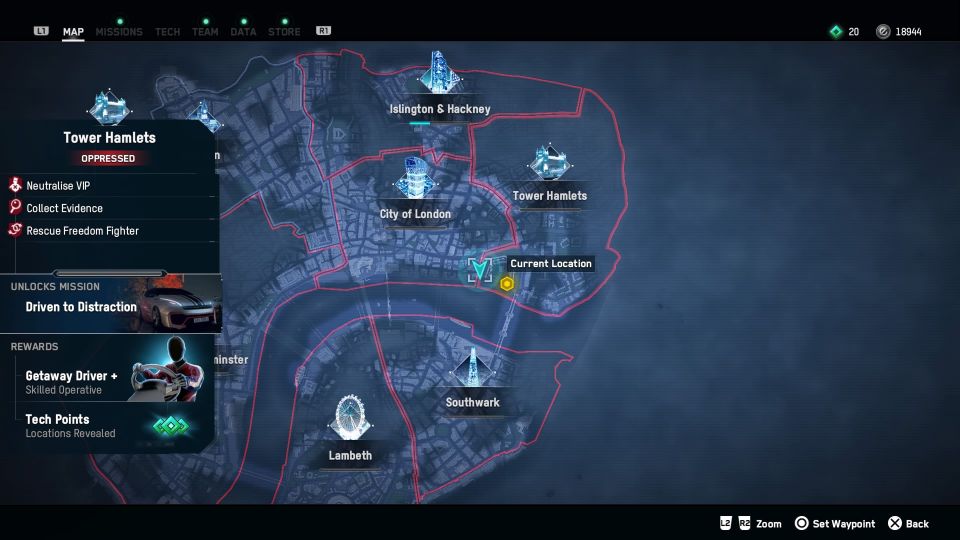 Spy's perks
If you recruit the spy, you'll be able to use a P9 silenced weapon, a spy watch to jam enemy weapons and a spy car that comes with both cloaking and missiles.
To summon the spy car, you just have to get to your ability wheel and choose the car. The car will spawn nearby (parked).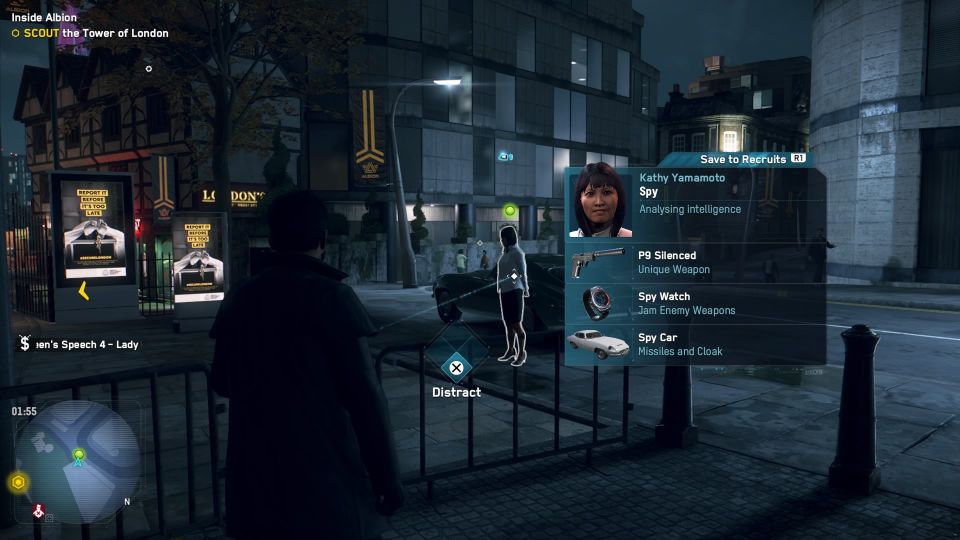 Spy recruitment walkthrough
The spy (Kathy Yamamoto) will ask you to do a job for her. Go to the location marked on the map to download a requested file.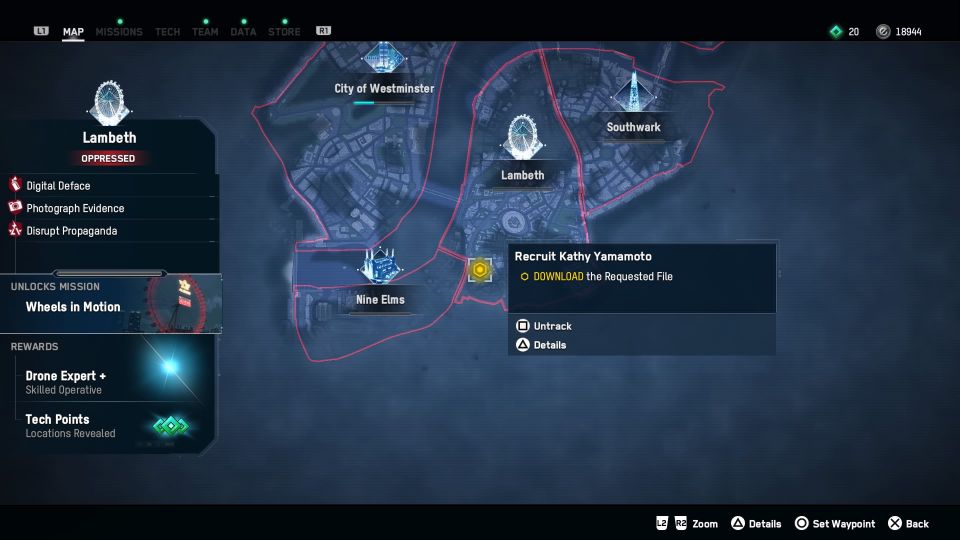 At the venue, you can climb through the side wall. It's actually the Estrom building.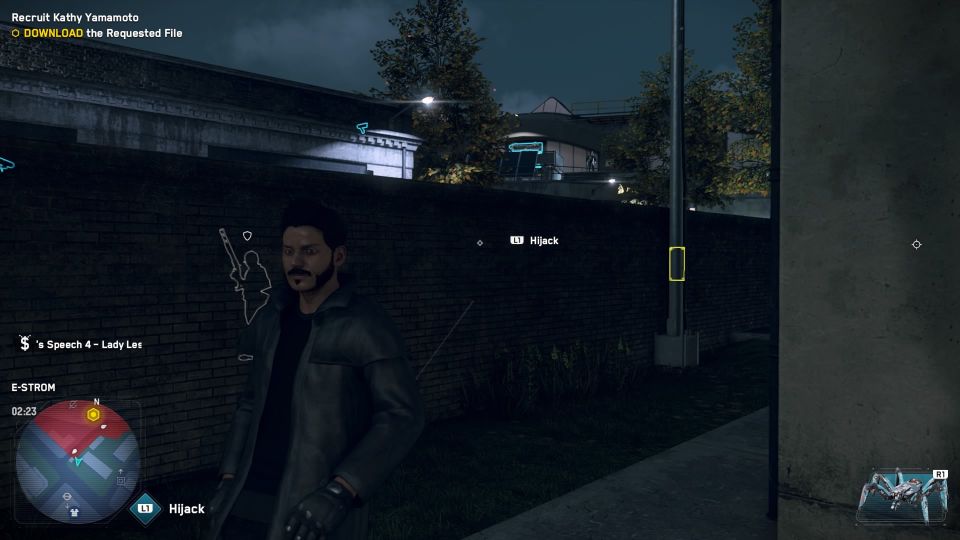 Make your way to the rooftop and take out the guard first.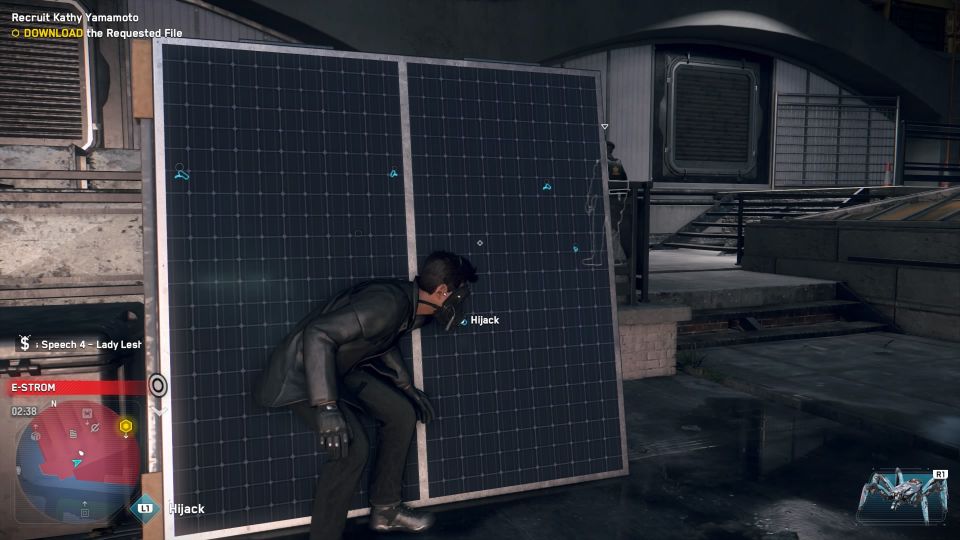 Then, you can enter through the window. There's a guard at the bottom. Distract him and take him out first.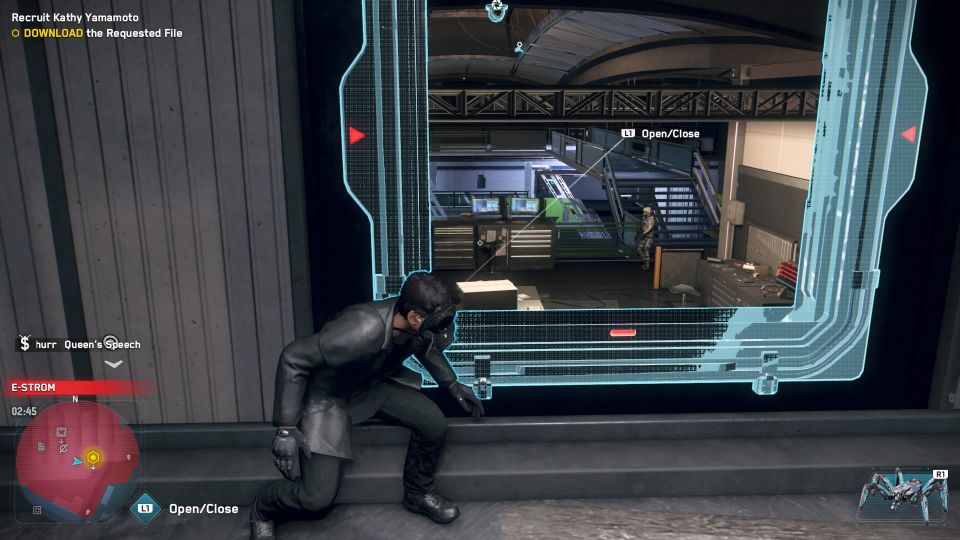 Make your way to the data hub and download the file.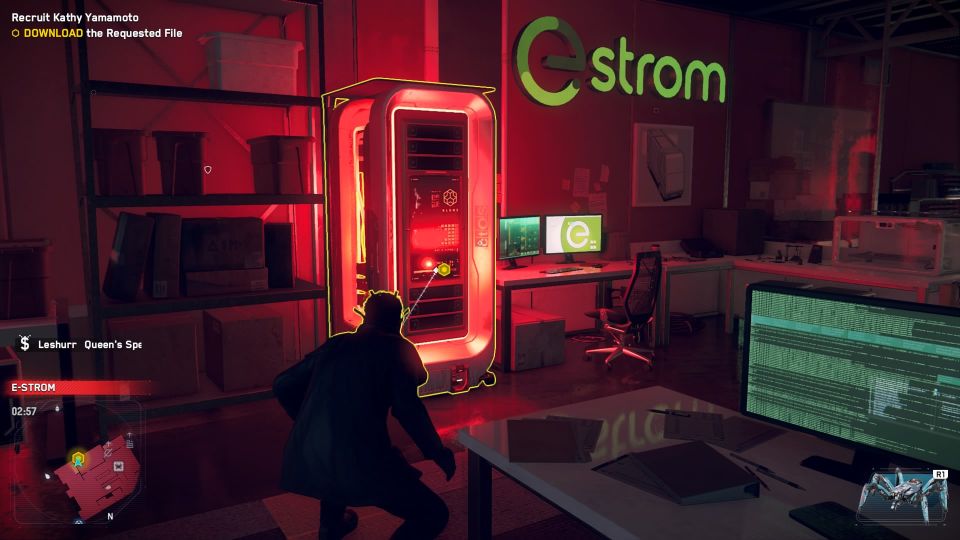 Escape the building first.
Reach the coordinates
Next, head to the coordinates marked on the map.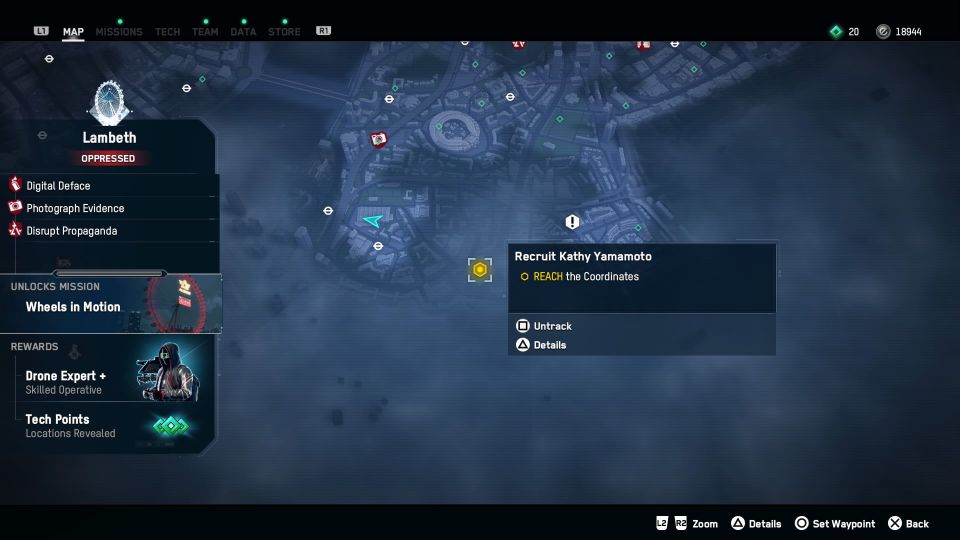 To get to the rooftop, you can hijack the vehicle lift and move it beside the building.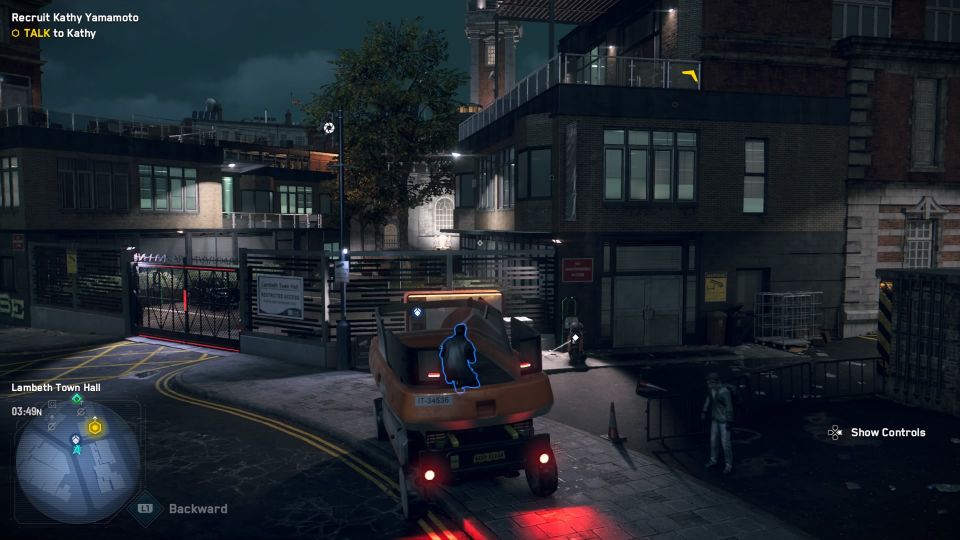 As you get to the top, talk to Kathy. She'll join DedSec as you passed the test.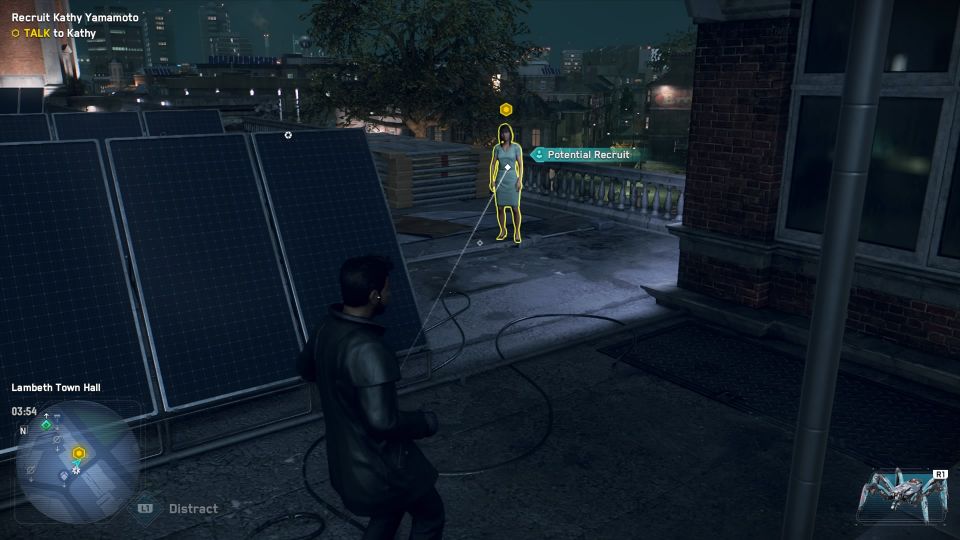 ---
Related posts:
Watch Dogs Legion: Gap In The Armour Walkthrough