Watch Dogs: Legion allows you to recruit all sorts of people to fight for DedSec.
This includes skilled recruits / operatives and a renegade judge is one of them.
Here's how you can find and recruit a renegade judge in Watch Dogs Legion.
Renegade judge location
We found a renegade judge in the Tower Hamlets region. The exact location is shown in the map below.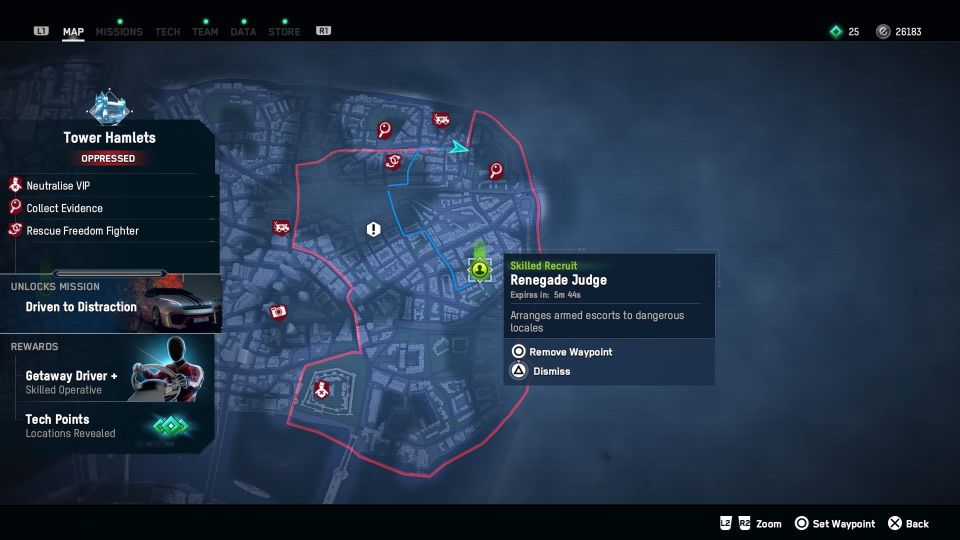 Renegade judge perks
A renegade judge comes with two main perks:
Desert eagle (semi-auto pistol)
Bail out (team arrest release).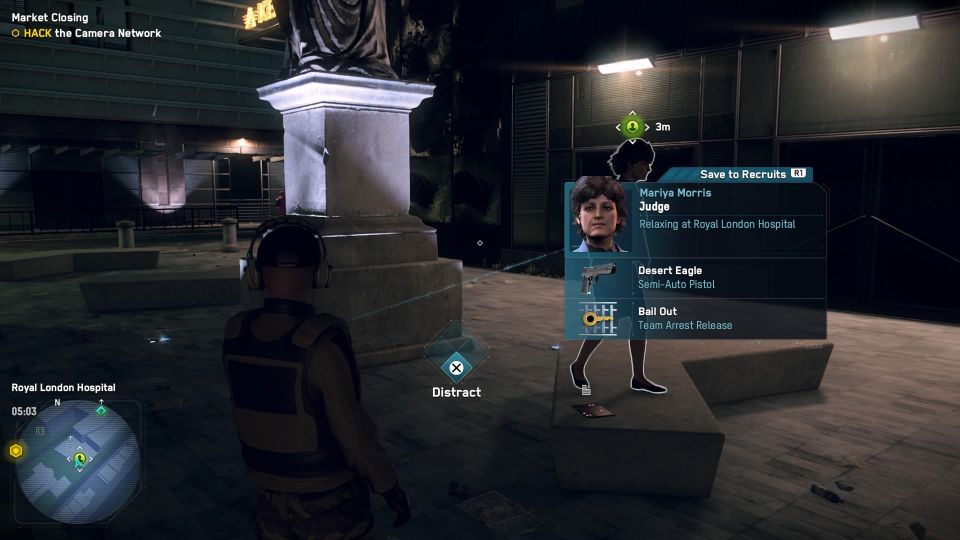 Renegade judge recruitment walkthrough
The judge in this case is Mariya Morris. To recruit her, you need to finish the mission.
You'll have to go to Southwark to neutralize the Clan Kelley enforcer.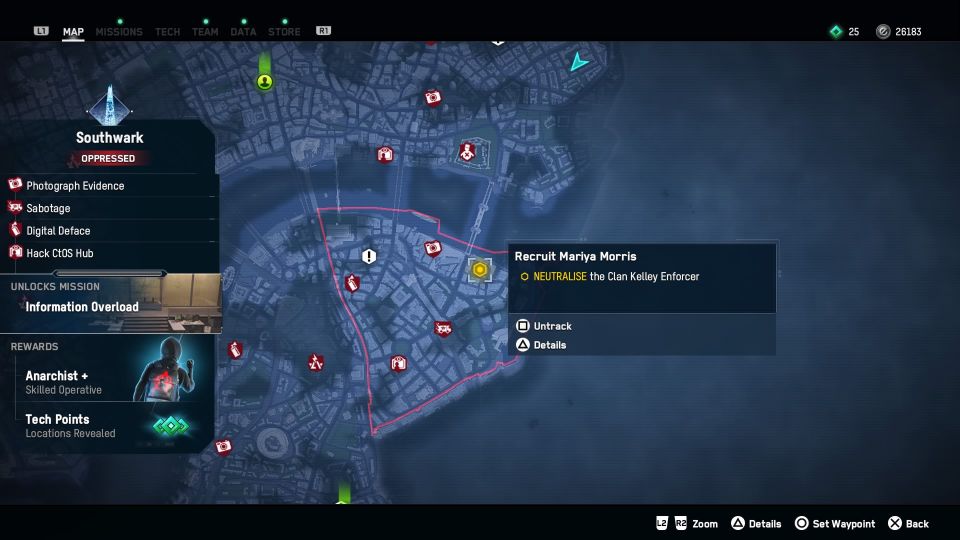 As you reach the area, you will see a number of guards. To enter the room where the enforcer is, you need to unlock the door first.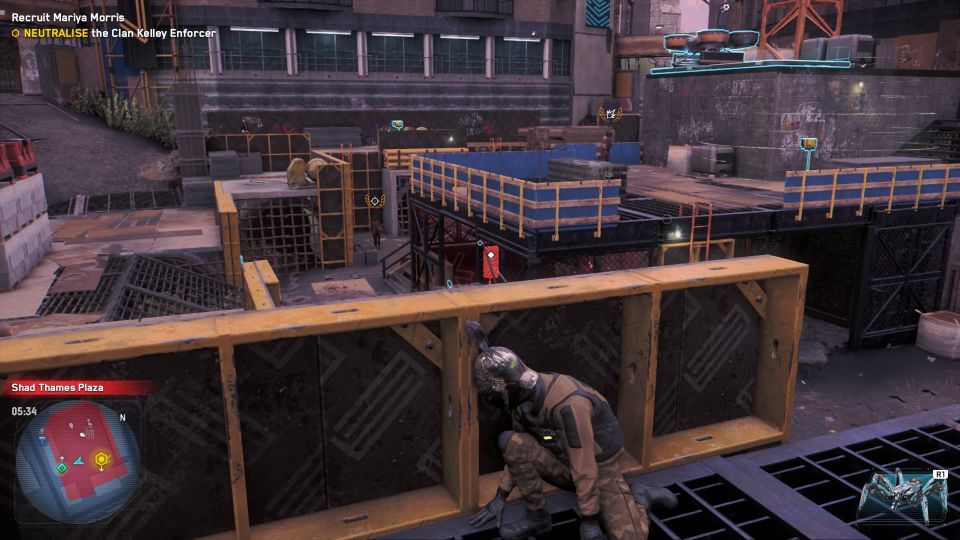 Go to the lowest floor and find the panel. There's an alarm in the room so you may want to disable it first.
Interact with the panel to unlock the door.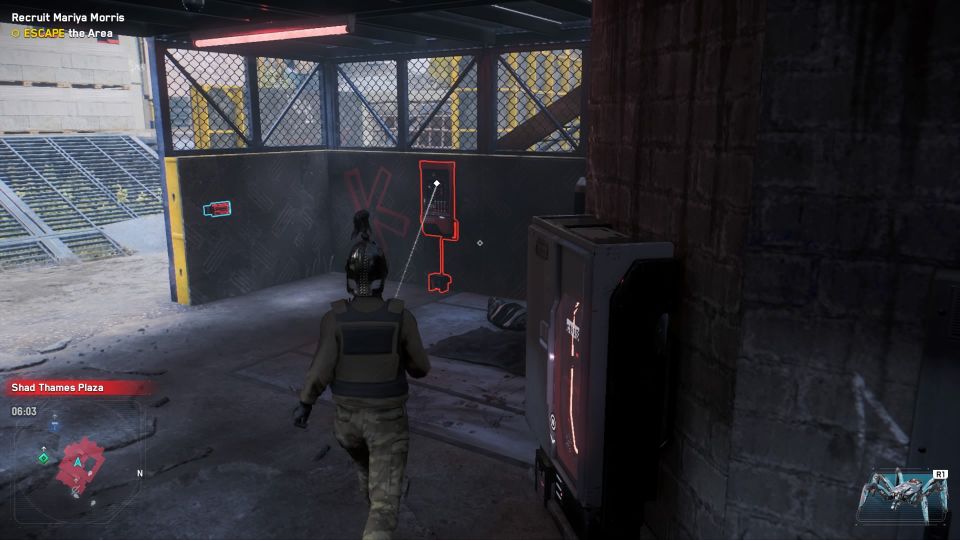 Enter the room and kill the enforcer.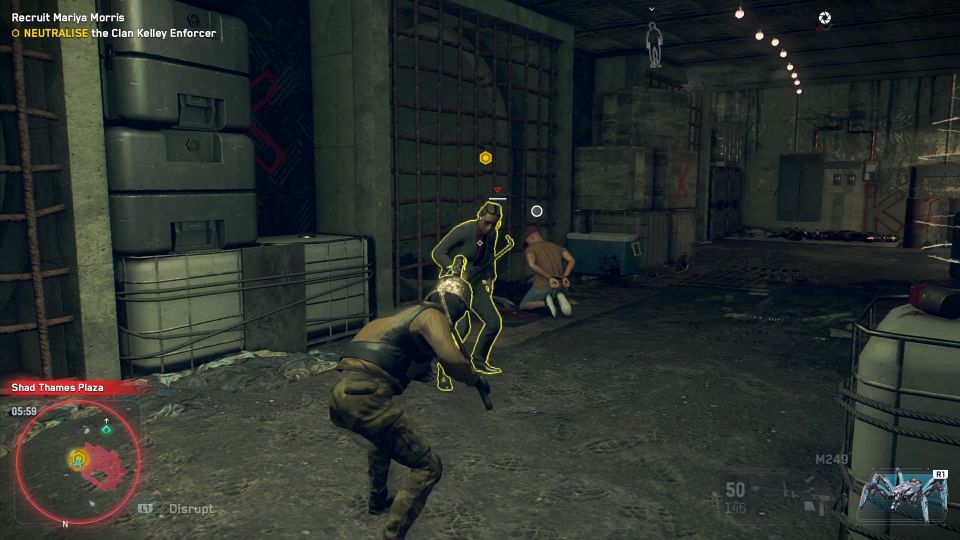 Meet Mariya
Leave the area and meet Mariya at Sicilian Avenue, City of Westminster.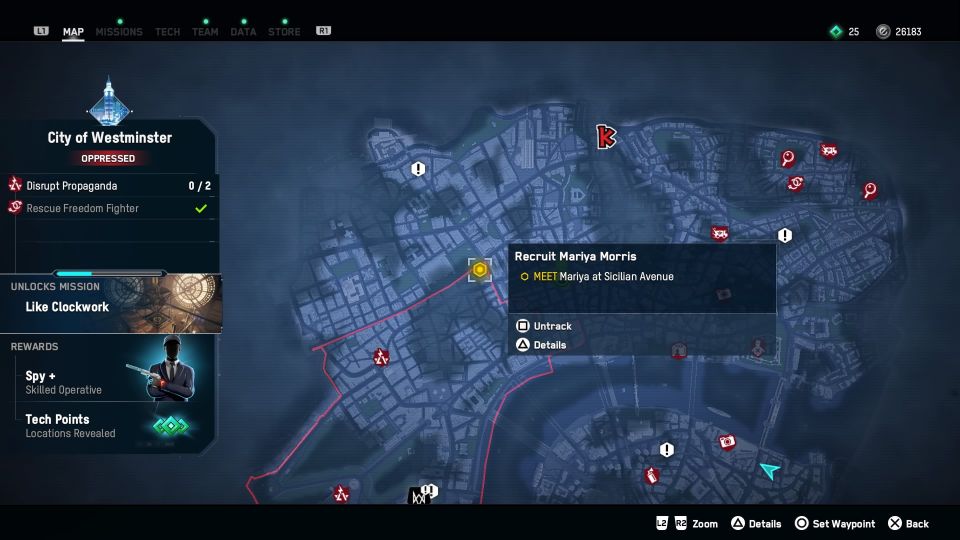 Talk to her and be prepared for some attack.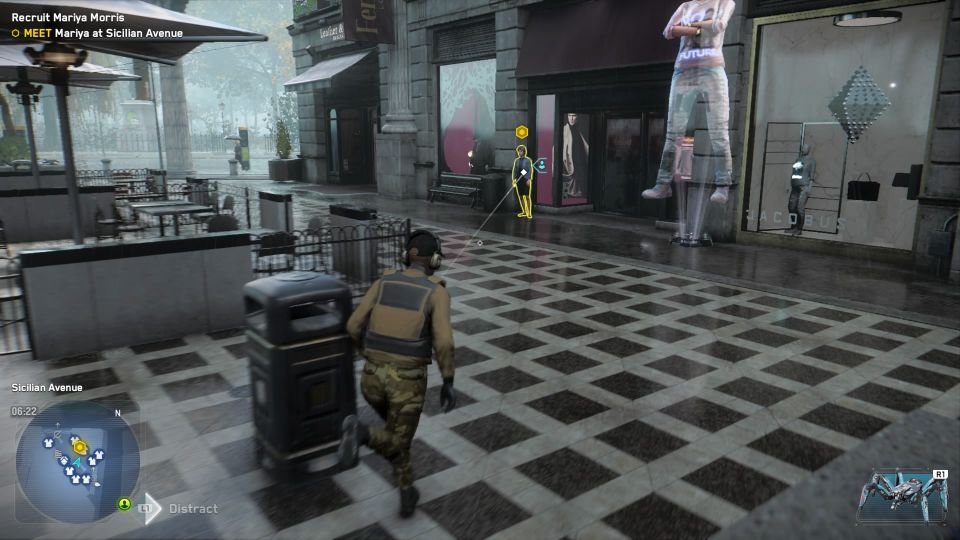 Survive the Clan Kelley attack
You'll be given a timer of over 1 minute to survive the attack.
You can either wait in the plaza or just leave in a vehicle. If you drive off, the Clan Kelley guys will chase after you in vehicles.
The mission ends after the time is up.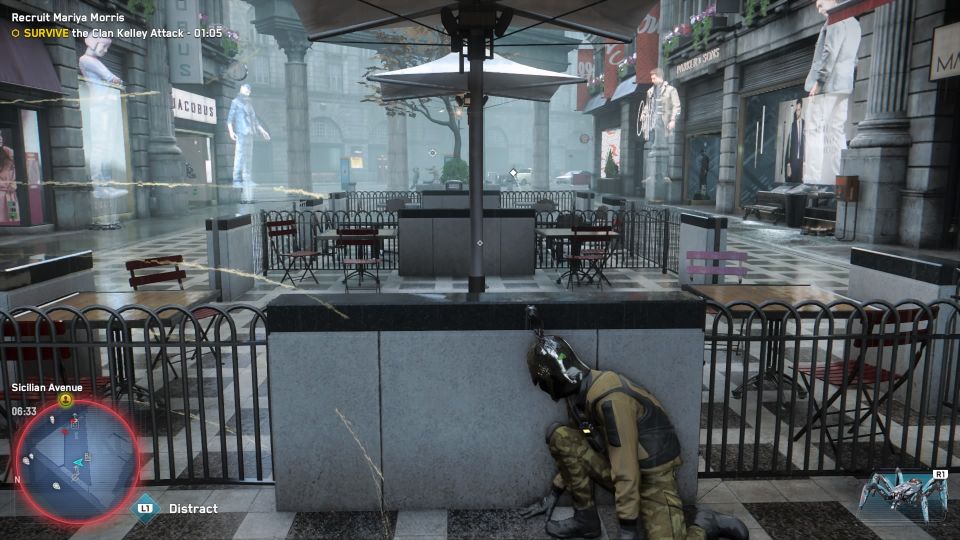 ---
Related posts:
Watch Dogs Legion: Crashing The Auction Walkthrough