The Slums is one of the bigger explorable areas in Stray and there are a few side objectives here.
The main objective is to meet up with Momo and then help him find some notebooks.
Here's a walkthrough and guide of The Slums in Stray.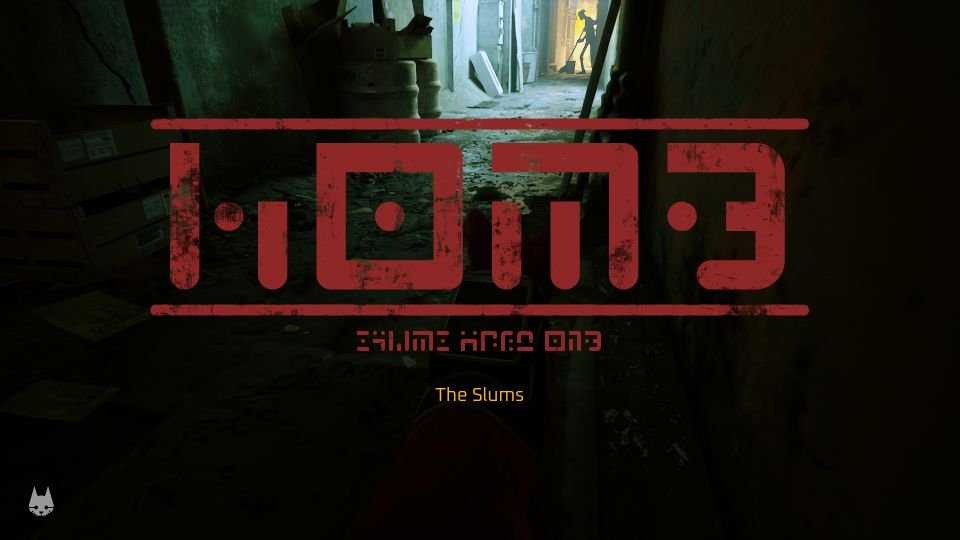 Talk to the Guardian
After beginning this chapter, just follow the path forward. You will see some red lights and some droids running around. You can ignore them and follow the path.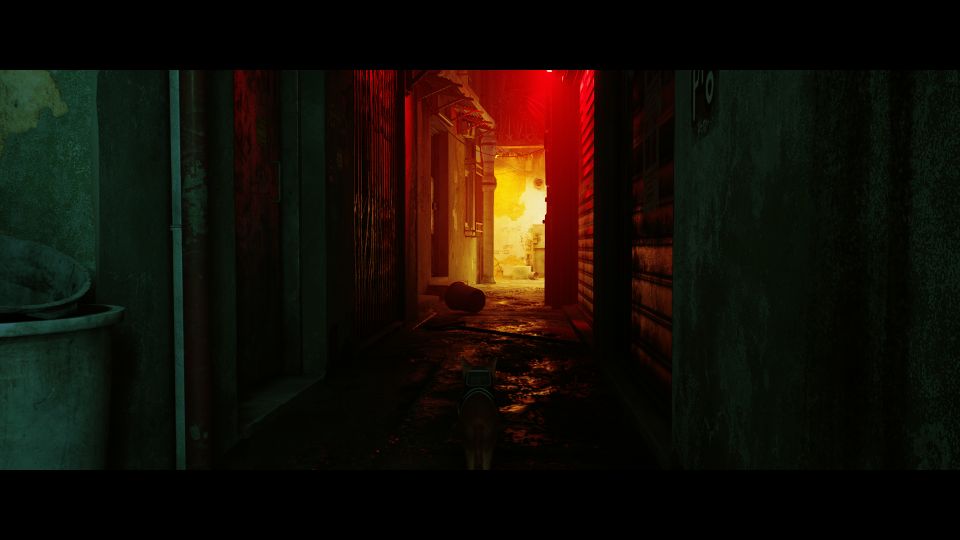 Then, talk to the Guardian who is the one in charge here.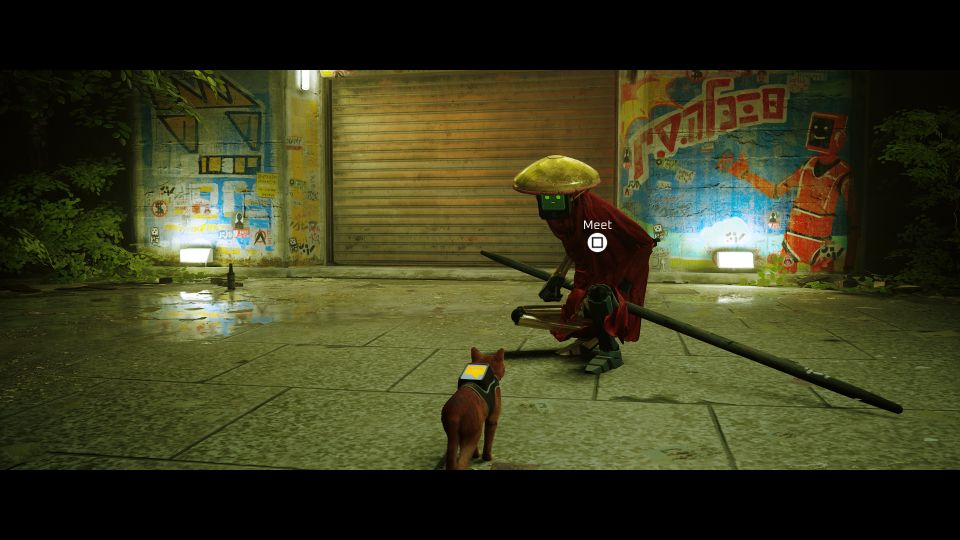 You can then ask them on what the Postcard is.
All of them will ask you to talk to Momo.
How to find Momo
If you talk to the Guardian, he'll tell you that Momo is in the building where the big glowing signage is (image below).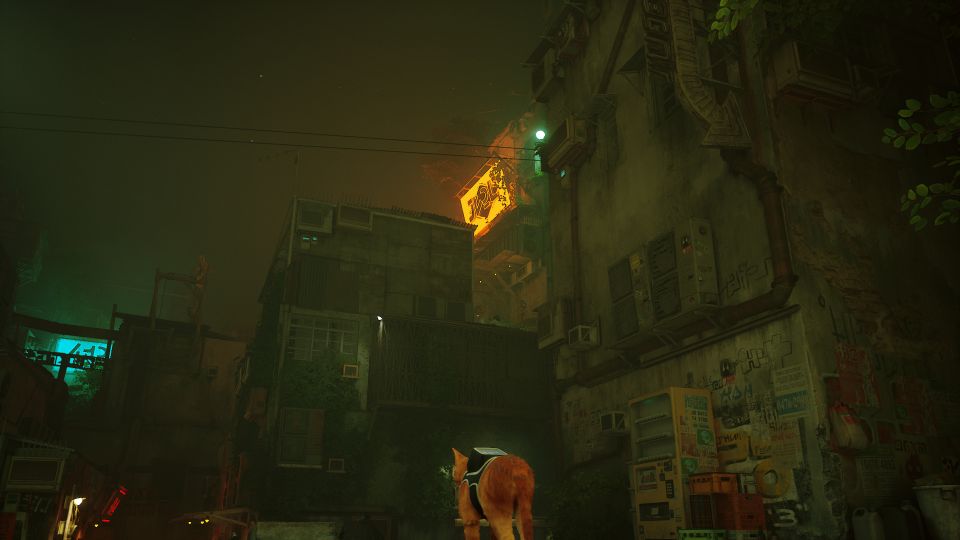 Now, you just need to climb up the rooftops and head to the signage. Climb up the aircon fan and into the apartment.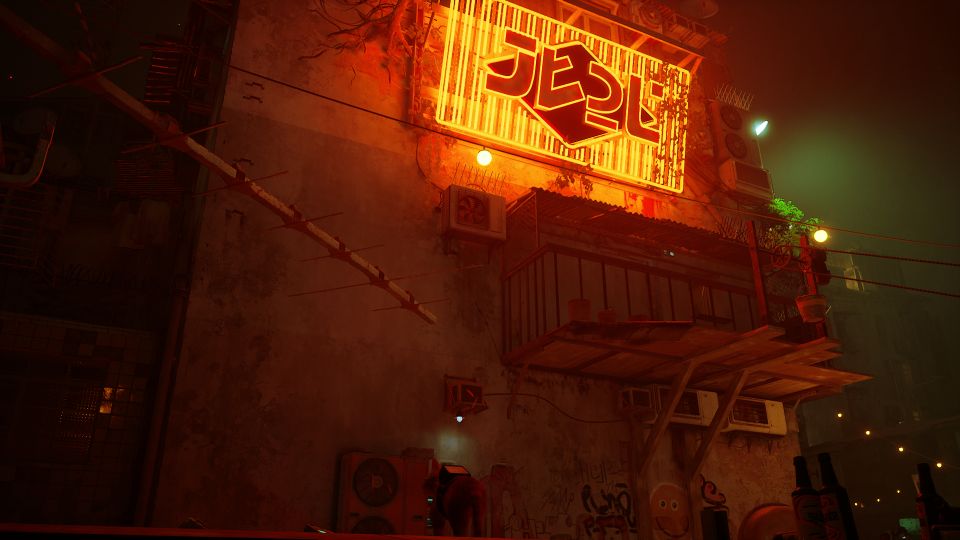 You will see Momo as you enter through the window.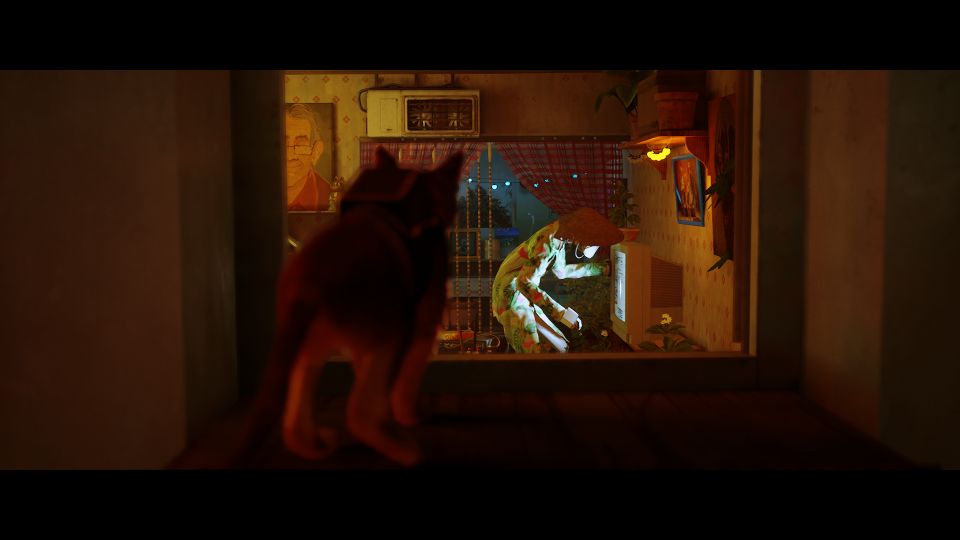 Talk to him and show him the Postcard. He'll tell you about the Notebooks from his friends and that his transceiver isn't working.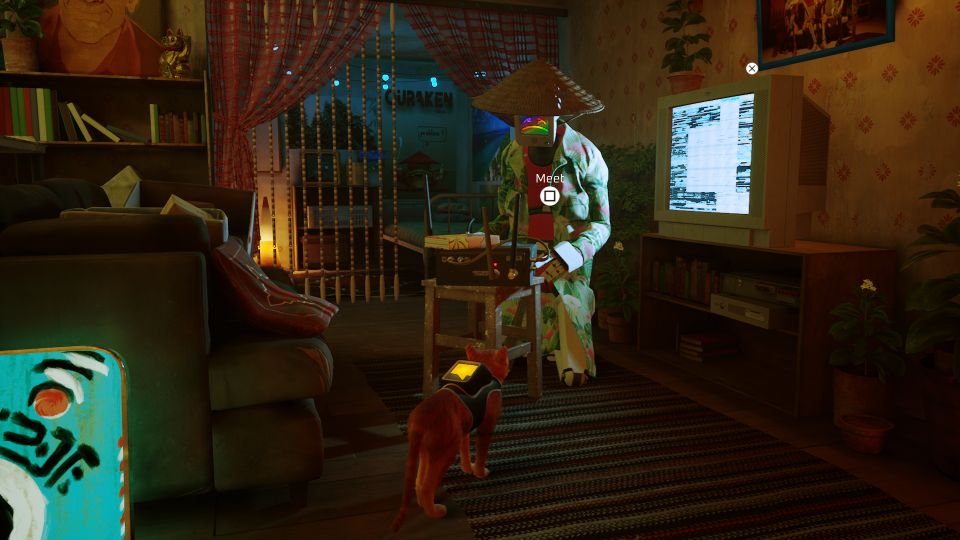 How to find Notebooks
There are four Notebooks in total. Momo would have given you his copy which is 1/4.
Basically, all of the Notebooks are in buildings with the Outsiders' symbol outside of it (which looks like a blue face emoji).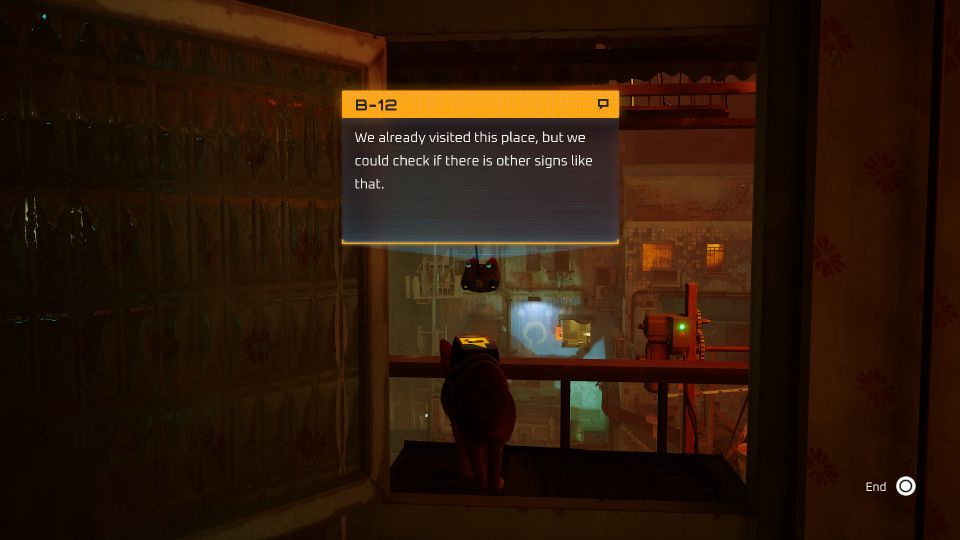 You can use this guide on how to get all four Notebooks.
Should you do the optional objectives first?
Before going back to Momo with all the Notebooks, you may want to complete your optional objectives first.
Before leaving, you can look for memories and also find all of the sheet music.
That said, you can come back later as the story will bring you back to The Slums.
Return to Momo
When you're ready to leave, talk to Momo again. Show him all of the Notebooks you found.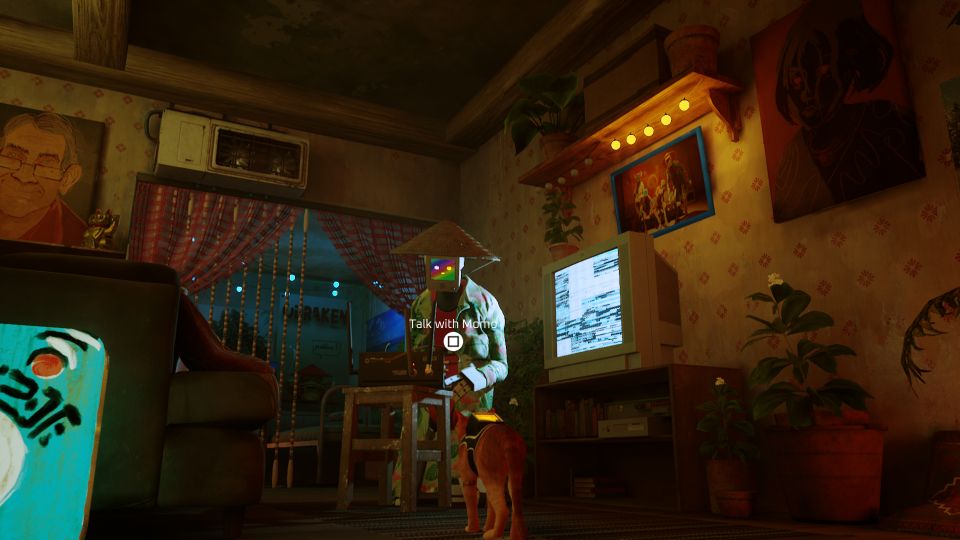 You will then receive a Transceiver.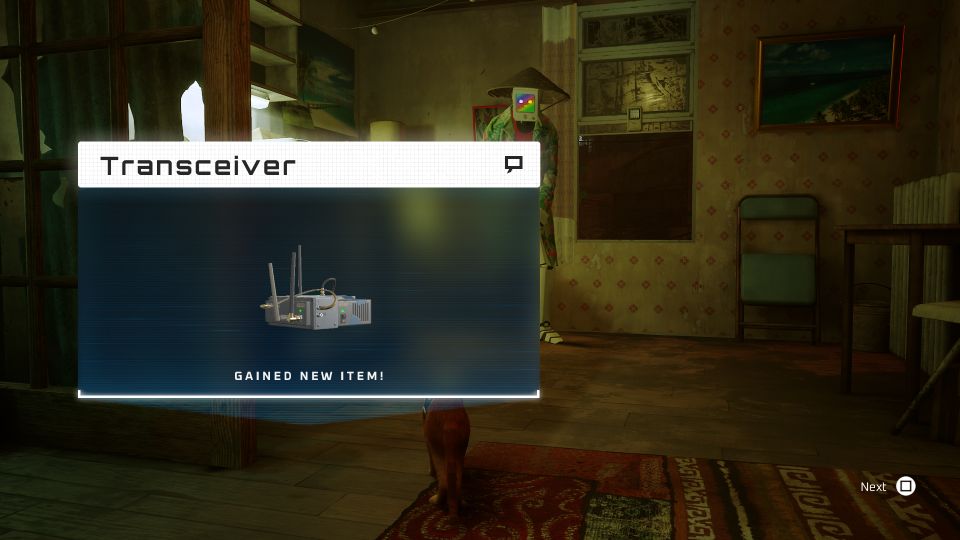 He will then ask you to follow him through a window to the other side, and head to the tall building.
Jump on the bucket and zipline down to a new chapter.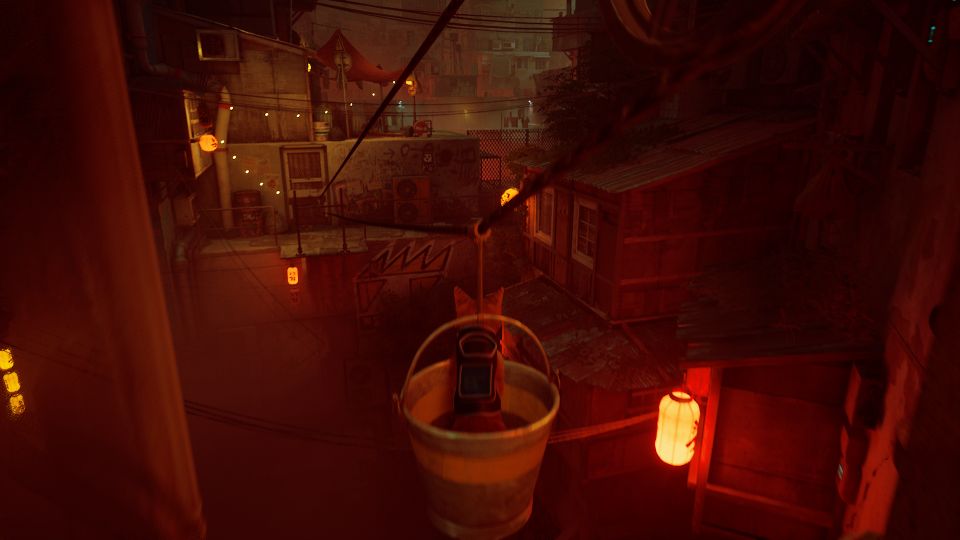 ---
Related posts:
Stray: The Flat Chapter (Walkthrough And Guide)