In Stray, you will revisit The Slums after you're done with the Rooftops area.
Your objective is to help Seamus repair a tracker to find his father Doc.
Here's a walkthrough and guide of The Slums Part 2 in Stray.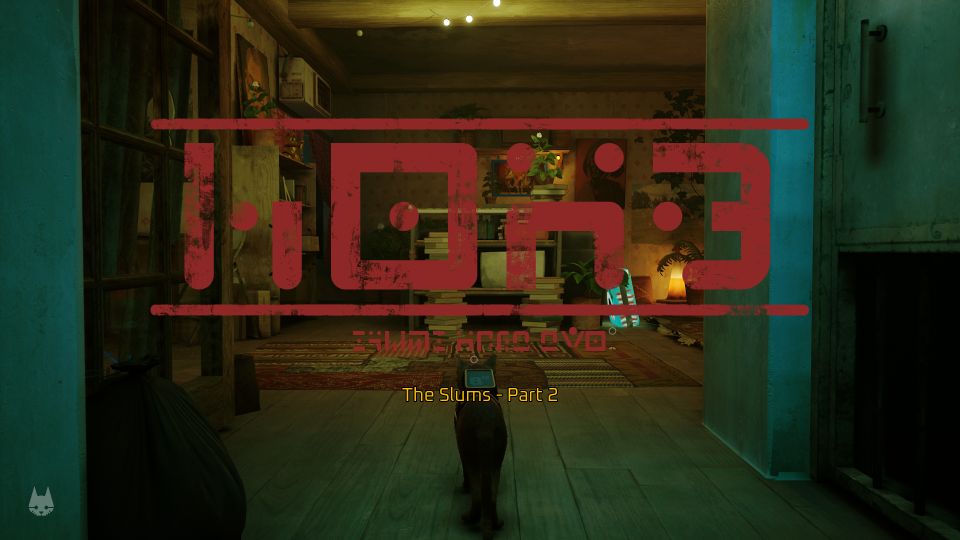 Leave the building
You will start the chapter in Momo's house. You will then see a note on the screen.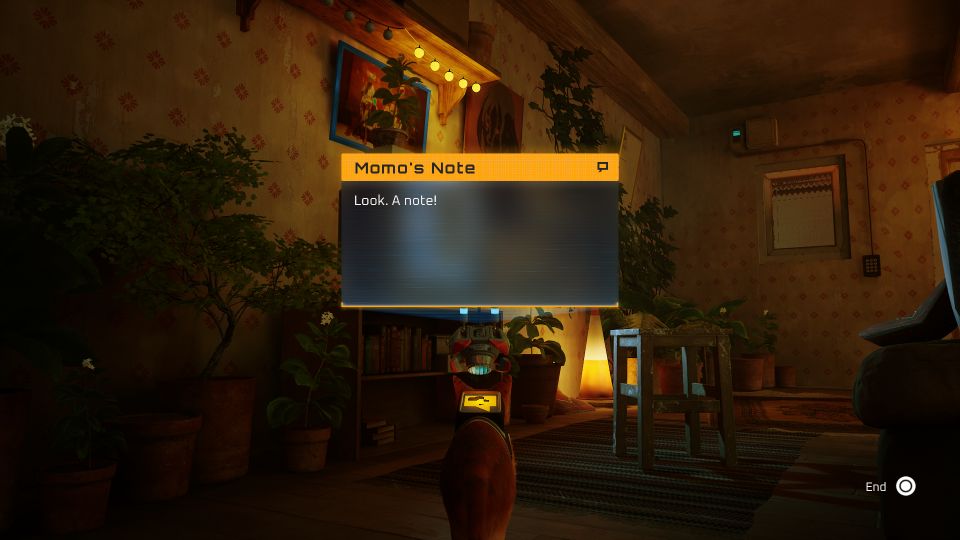 To leave the building, interact with the keypad.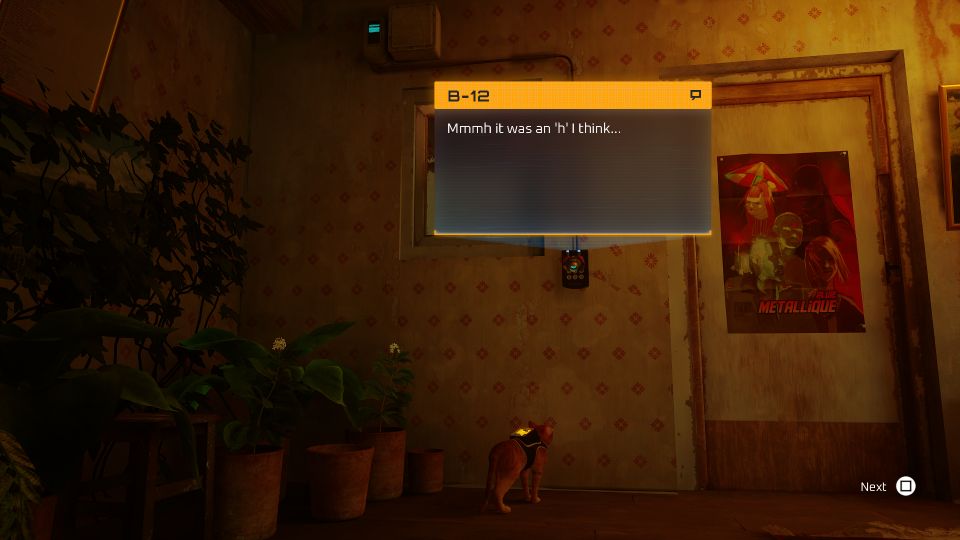 Look for Momo
You will find Momo at the only bar in town.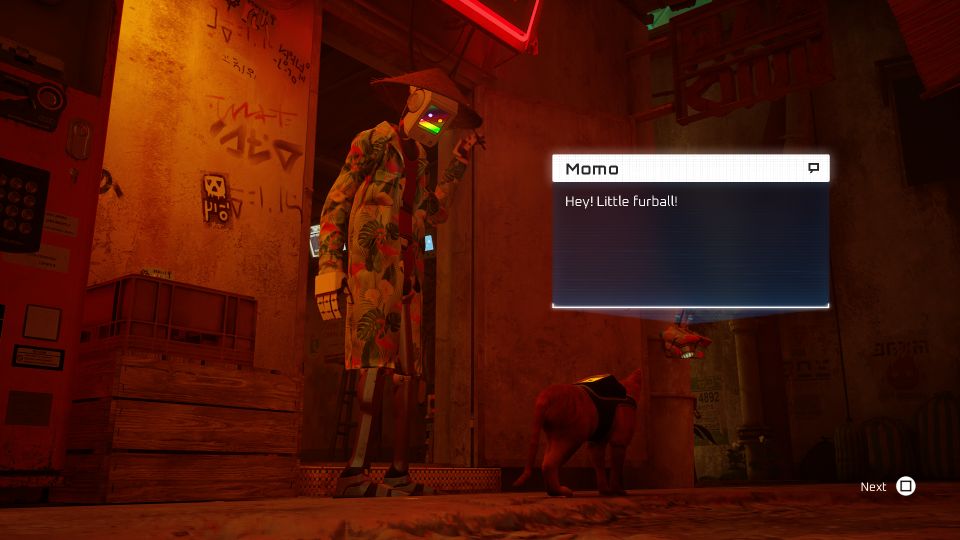 Follow him inside and he'll use the transceiver to contact with one of his friends.
Follow him out of the bar to meet Seamus.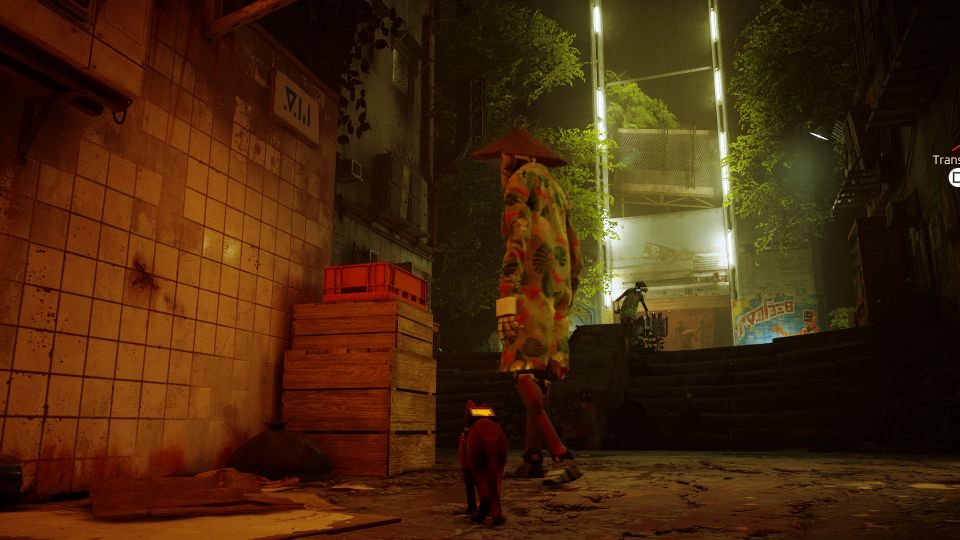 To enter the house, use the small vent at the bottom.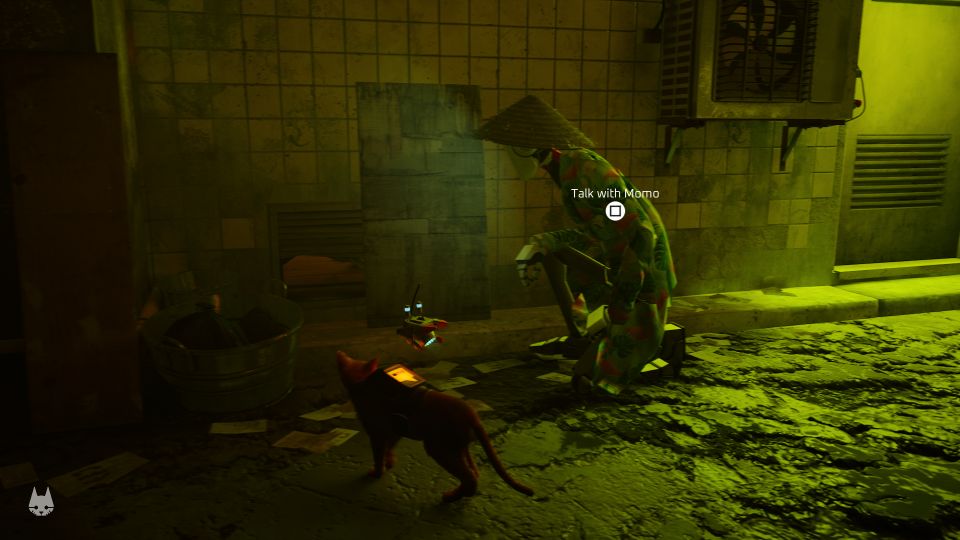 Talk to Seamus
Enter the building and talk to Seamus.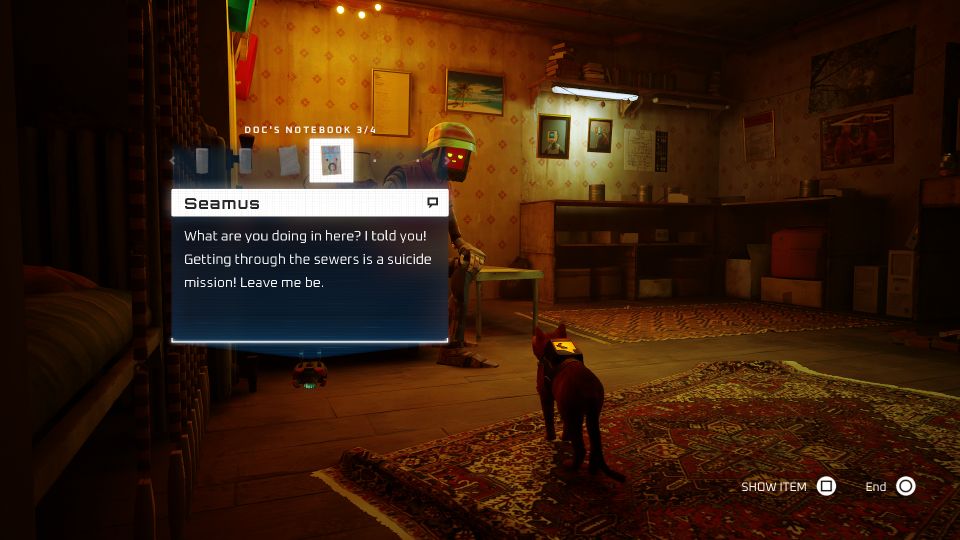 How to find the secret room and digicode
He will then ask if his father actually has a secret room.
Pull down the picture frame on the left side (image below). It will reveal a digicode pad.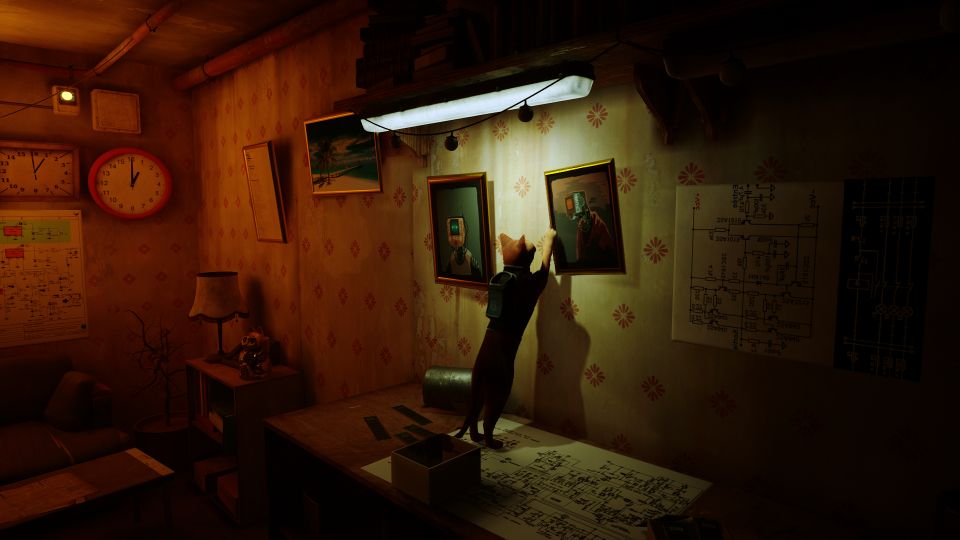 Then, pull down another picture frame on the right side and you'll see a message saying "Time Will Tell".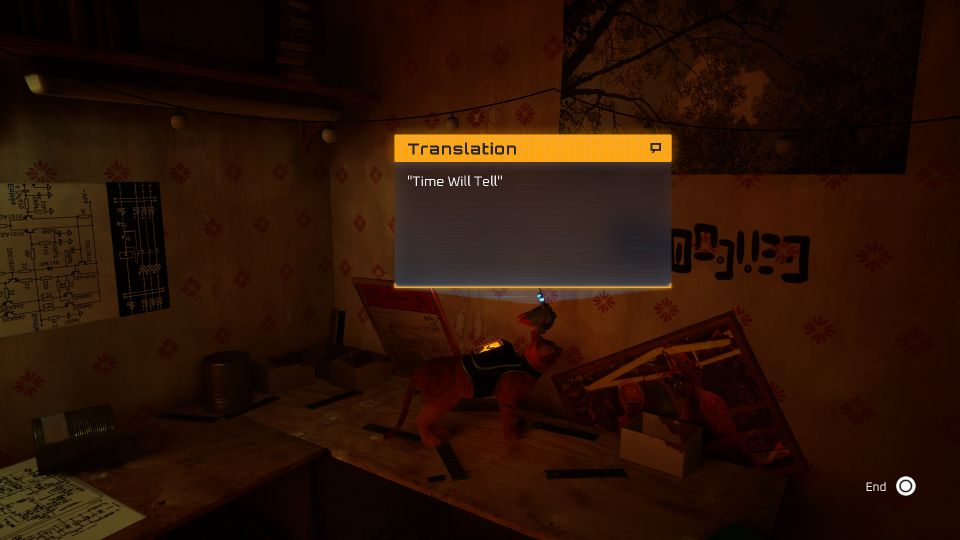 If you look at the room there are four clocks together.
Based on the time, it's 2511.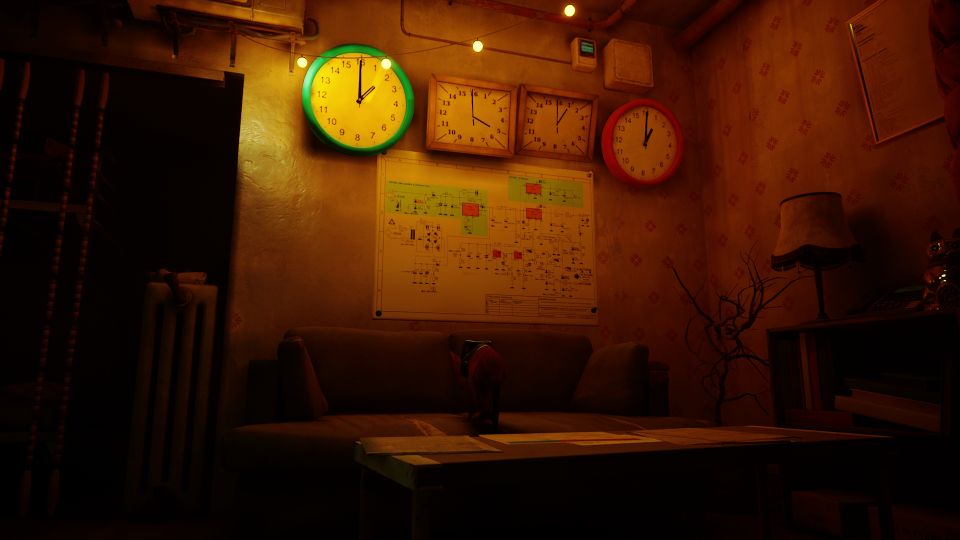 Key in 2511 and the secret door opens.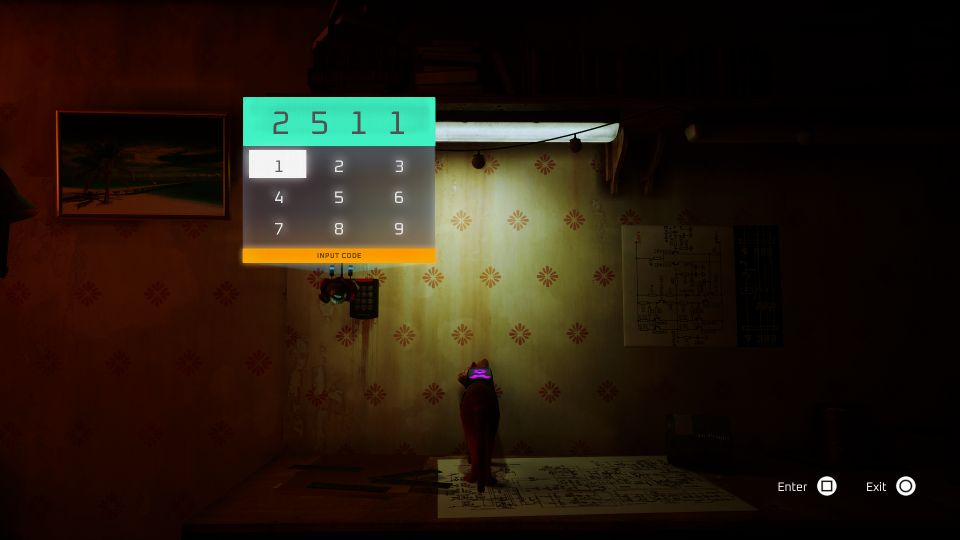 Look for the tracker
In the secret room, look for the tracker.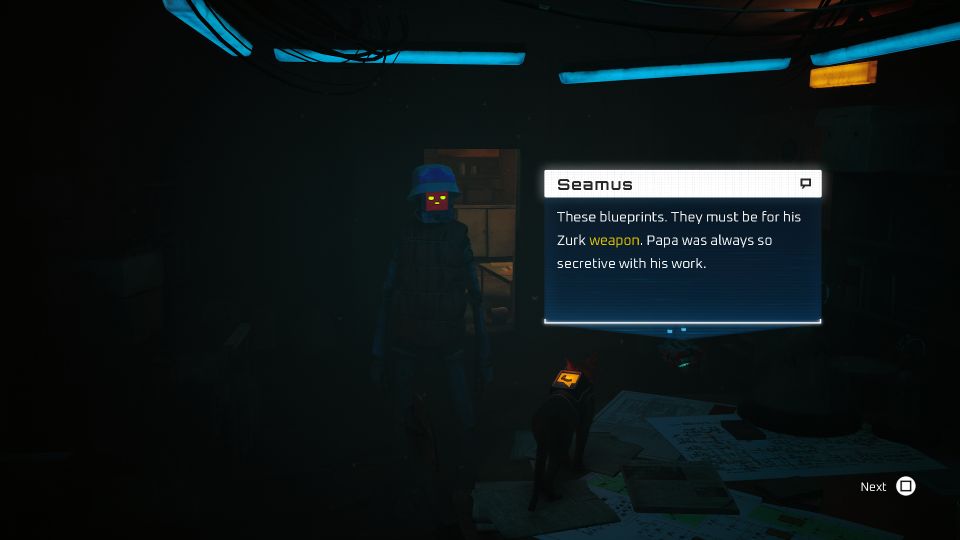 The tracker is inside a box at the top of the shelf. The shelf is beside a whiteboard.
Push down the box.
Pick up the broken tracker.
Show the tracker to Seamus.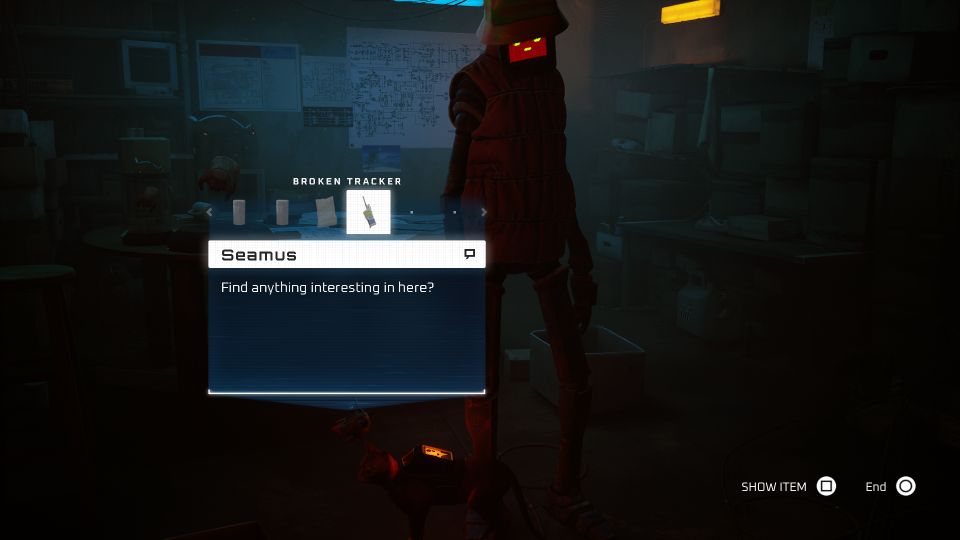 Meet the bartender
Go back to the bar in town and meet the bartender named Jacob. Show him the tracker. He'll ask you to go to Elliot.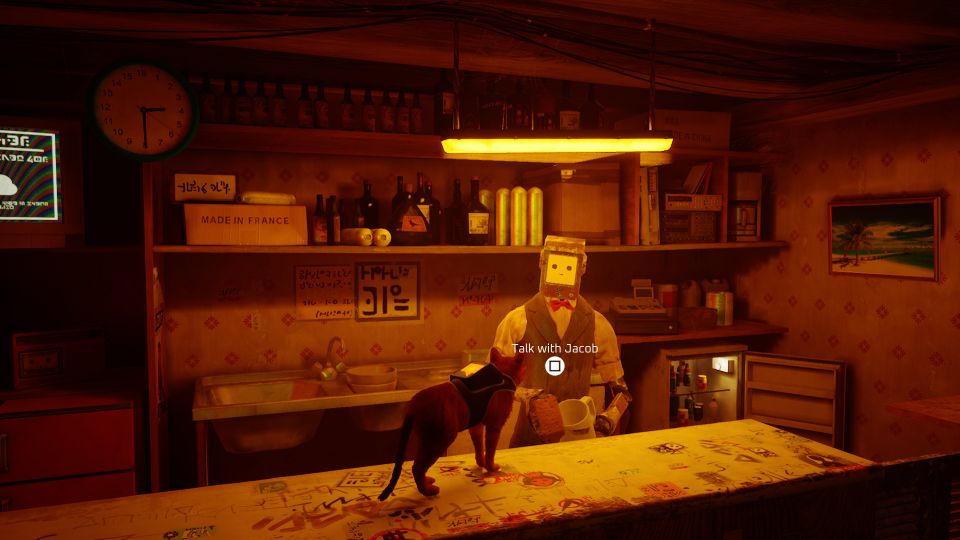 Meet Elliot
Look for Elliot's Programming which is located near the Grandma.
Scratch on the door to enter. Nestor will open the door.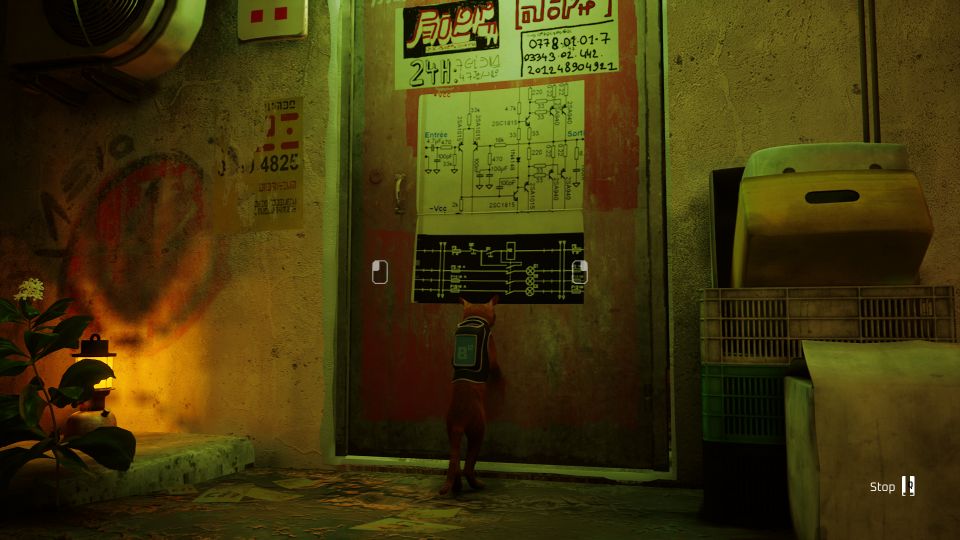 Head upstairs and meet Elliot.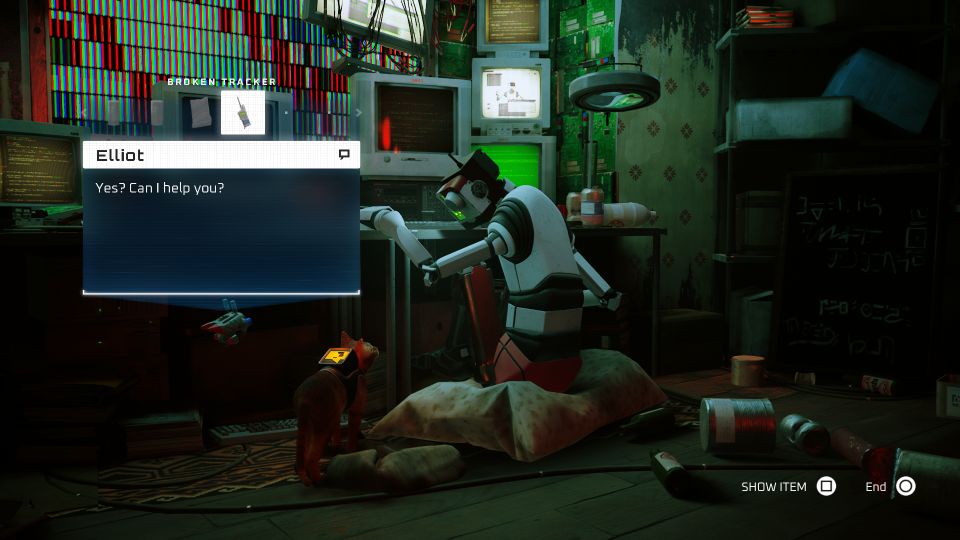 He'll say he needs a cloth to keep him warm. You will need a poncho which is made by the Grandma, but she requires an electric cable.
You can read the guide here on how to get the Super Spirit Detergent to exchange for the electric cable.
Give the poncho to him and he'll repair the tracker.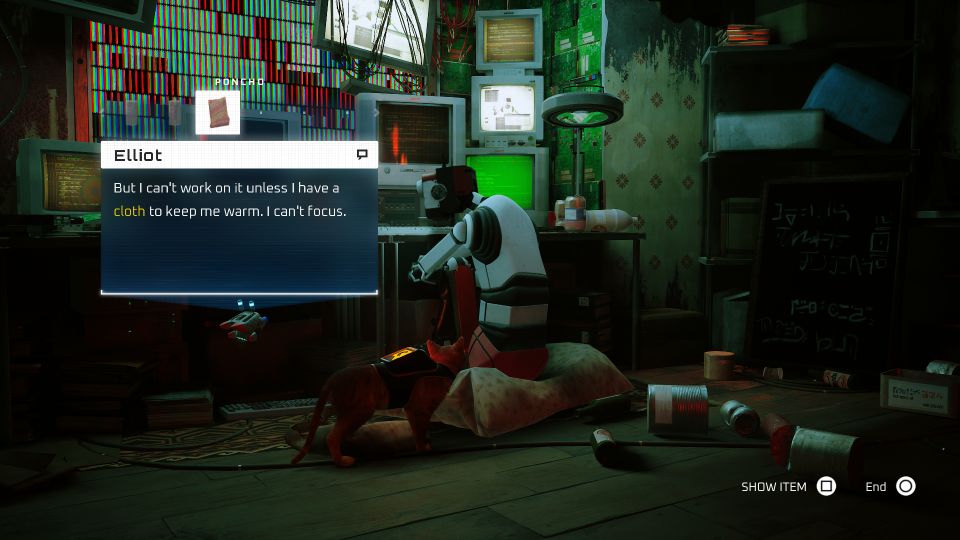 Return to Seamus
Meet Seamus again at his house and show the tracker to him.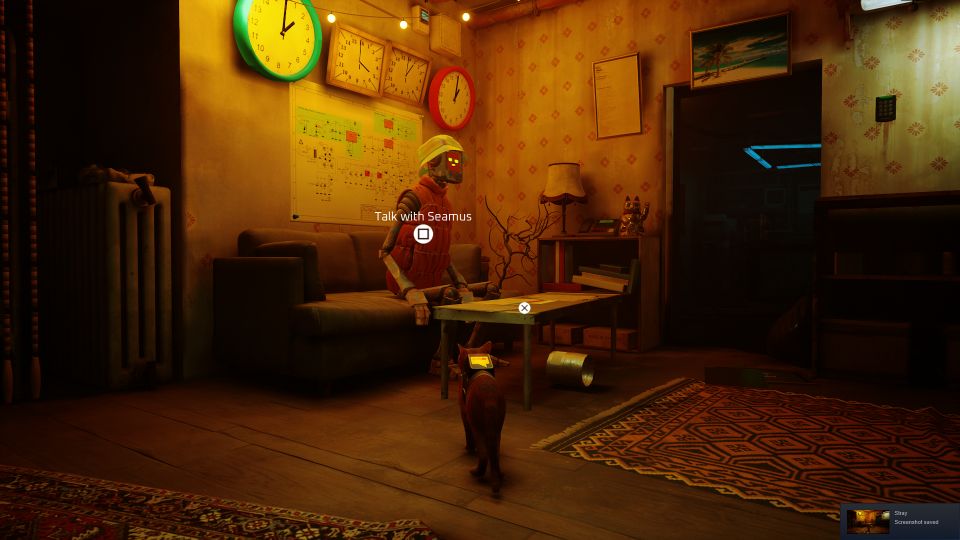 Follow him.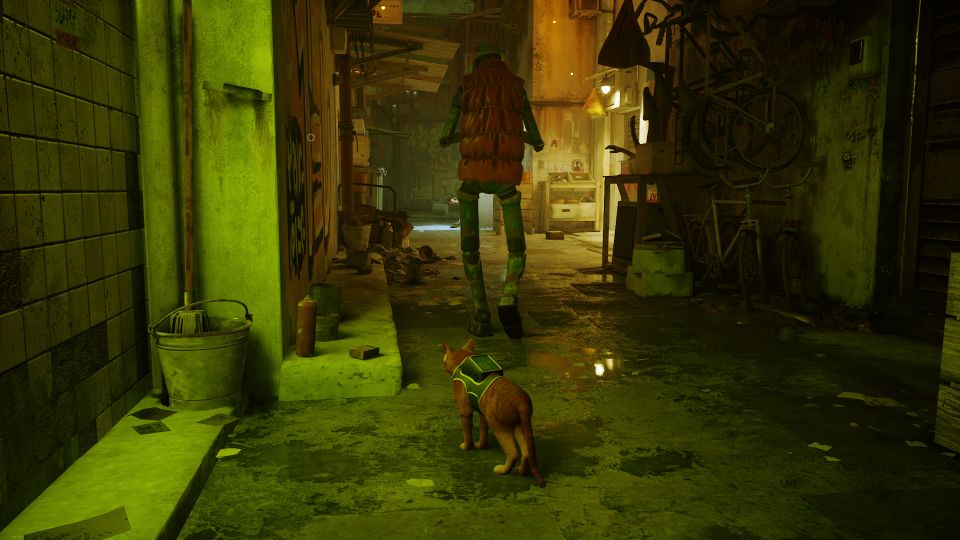 He'll eventually lead you outside the Slums.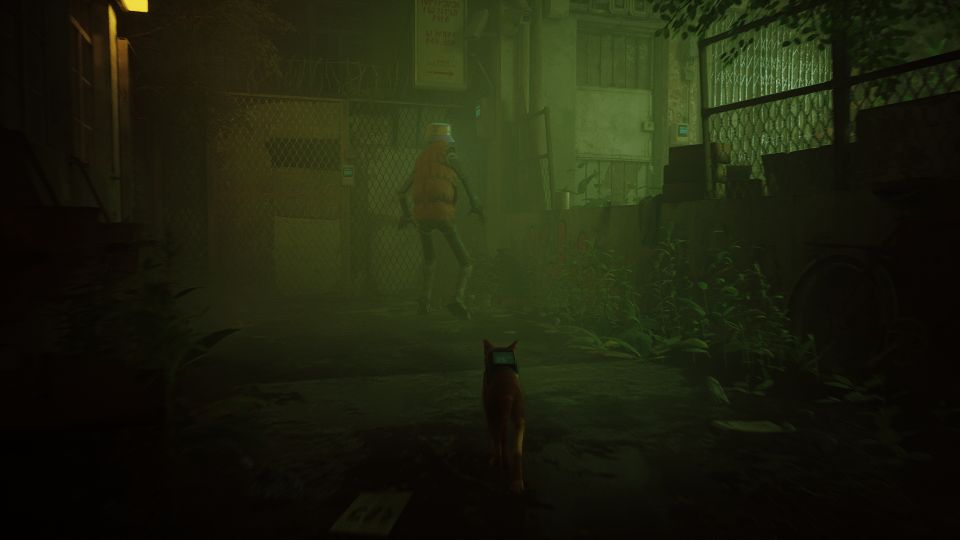 You will then begin a new chapter as you look for Doc.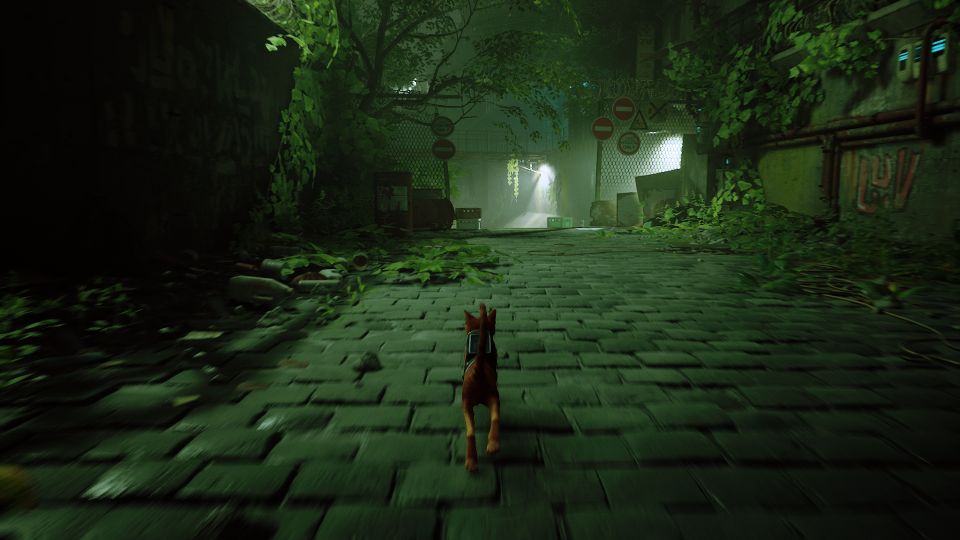 ---
Related posts:
Stray: How To Get All Eight Sheet Music In The Slums (Location)