In Stray, you will reach a chapter titled The Slums and there are optional objectives here.
One of the optional things to do is to find eight sheet music for a musician named Morusque.
Here's how you can find all sheet music in Stray.
How to find Morusque
Morusque is the one who collects sheet music and there are eight of them in total.
He is in one of the alleys either on the left or right side directly from the Guardian's location.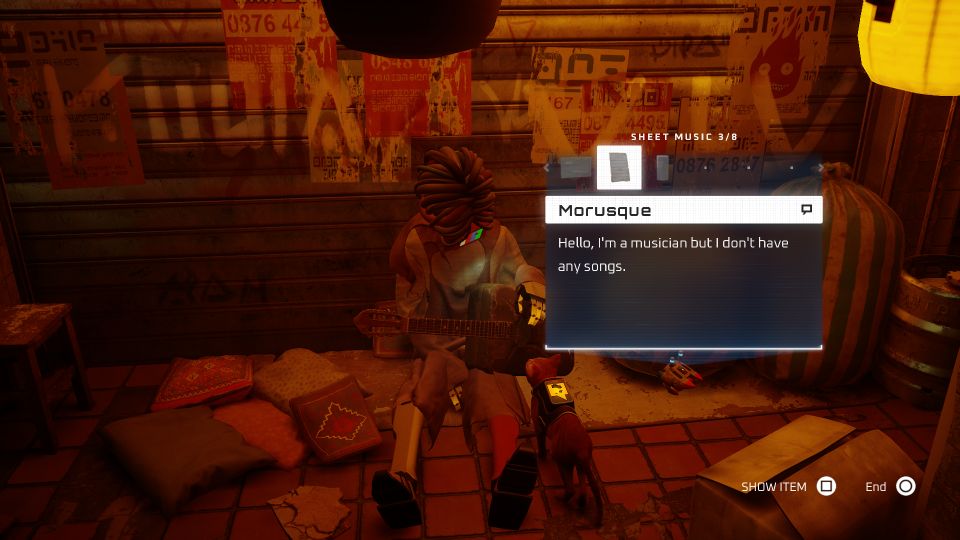 Sheet Music 1 location
Sheet music 1 can be found inside Momo's apartment which is at one of the rooftops in The Slums. You'll see an emoji (Outsiders' symbol) just outside his apartment (there are four of these symbols).
Enter the apartment and look for a metal door. Go through the gap and you'll reach a small room. The sheet music is inside.
Sheet Music 2 location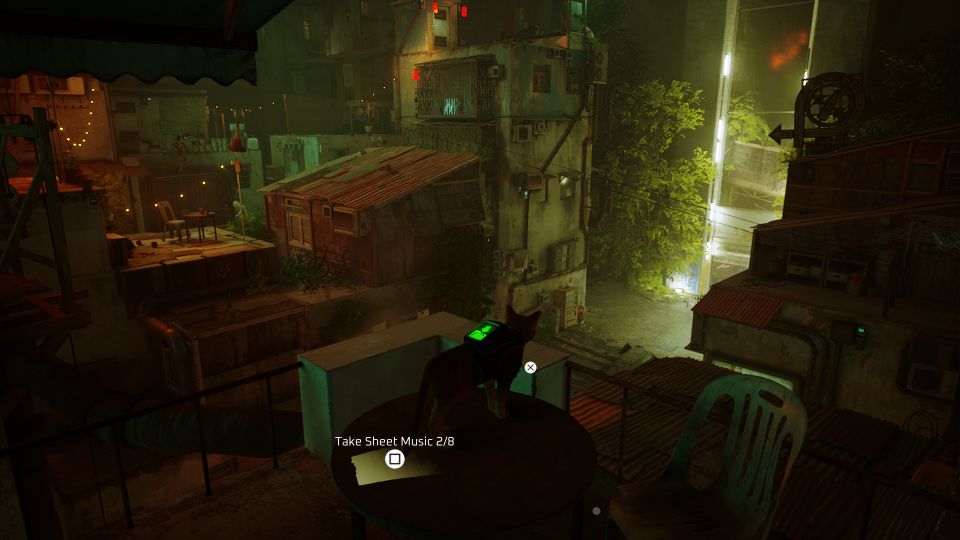 Sheet music 2 is also on the rooftop, and it's on a balcony beside a big blue Outsiders symbol (emoji) on the wall.
The sheet music is on a table on the balcony.
Sheet Music 3 location
Sheet music 3 is inside Elliot Programming. To open the door, you have to scratch the door and Nestor opens it.
You will then see that Nestor sits after closing the door. Go to the opposite side from him and find the sheet music on the wall.
Sheet Music 4 location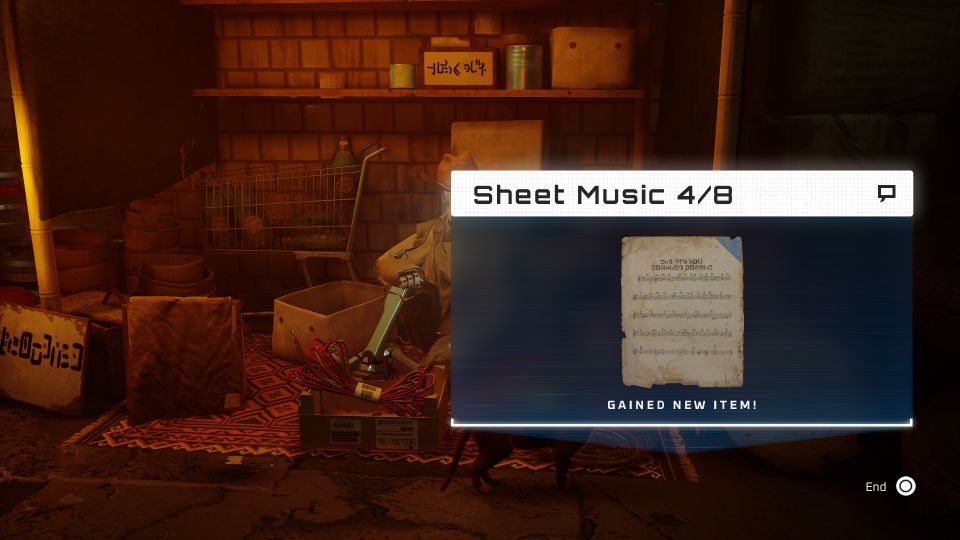 To get sheet music 4, you have to exchange an energy drink with Azooz the Merchant.
Azooz is located on the other end of the Slums, directly opposite from Morusque. To be clear, the Guardian is located in the middle of both of these NPCs.
You can get a few energy drinks from interacting with certain vending machines.
Sheet Music 5 location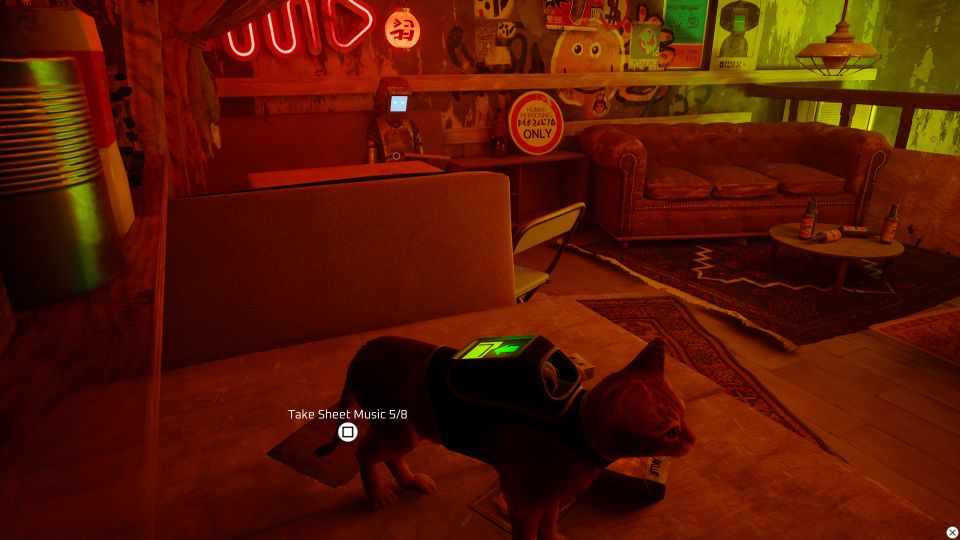 The fifth sheet music is located inside the bar. Go to the upper floor and you'll find it on a table in the middle.
Sheet Music 6 location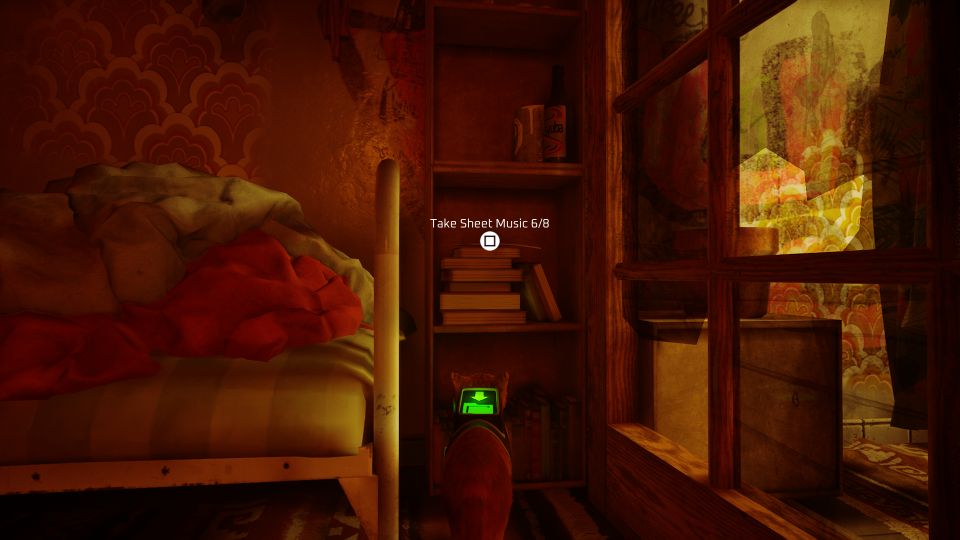 This sheet music is located close to the second one. Enter the window of the building with the big blue symbol on the wall (Outsiders' symbol).
You will find sheet music 6 inside the shelf.
Sheet Music 7 location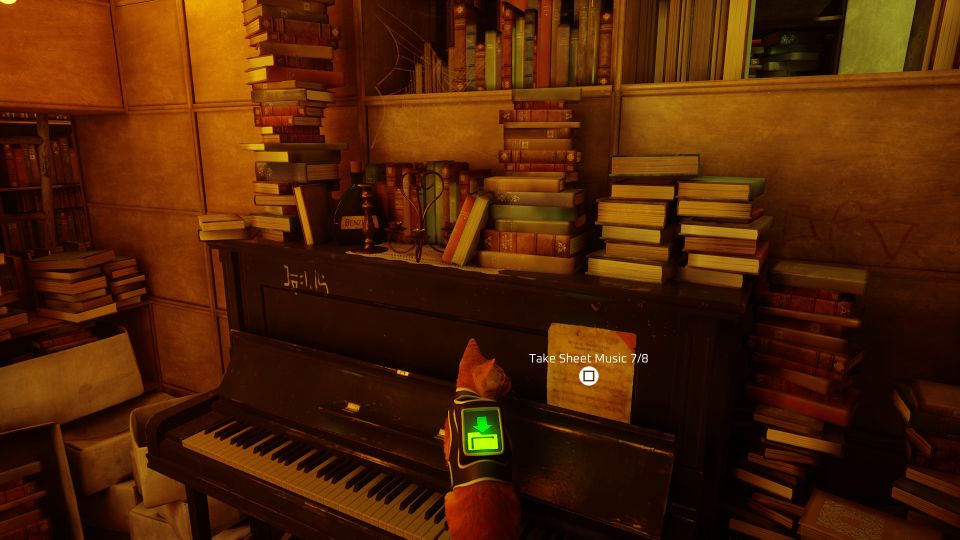 Sheet music 7 is on a piano inside the building which resembles a library.
The library is one of the buildings with an Outsiders' symbol outside (blue emoji).
Sheet Music 8 location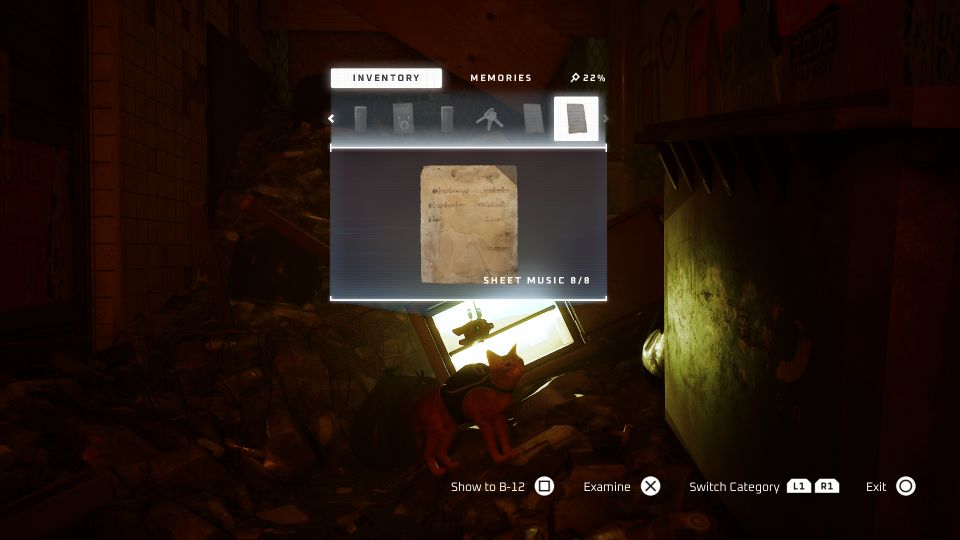 To get sheet music 8, you have to solve the Safe's Mysterious Password.
The Safe is located at a dead end just after Morusque. If Morusque is on your left, keep going to the dead end and look left. You will see a safe.
The password is found in Dufer Bar and the code is 1283.
You will get a Music Badge upon completion of all eight.
---
Related posts:
Stray: The Flat Chapter (Walkthrough And Guide)