There are a number of optional objectives when you reach The Slums chapter in Stray.
In order to get one of the music sheets, you need to open a safe with a four-digit code.
Here's how you can get the Safe's Mysterious Password in The Slums in Stray.
Where is the Safe?
To find the Safe, you should first look for the musician named Morusque. From the Guardian's location, just turn either right or left and you should find the musician.
When you see Morusque, continue going to the end. Look left and you'll see the Safe.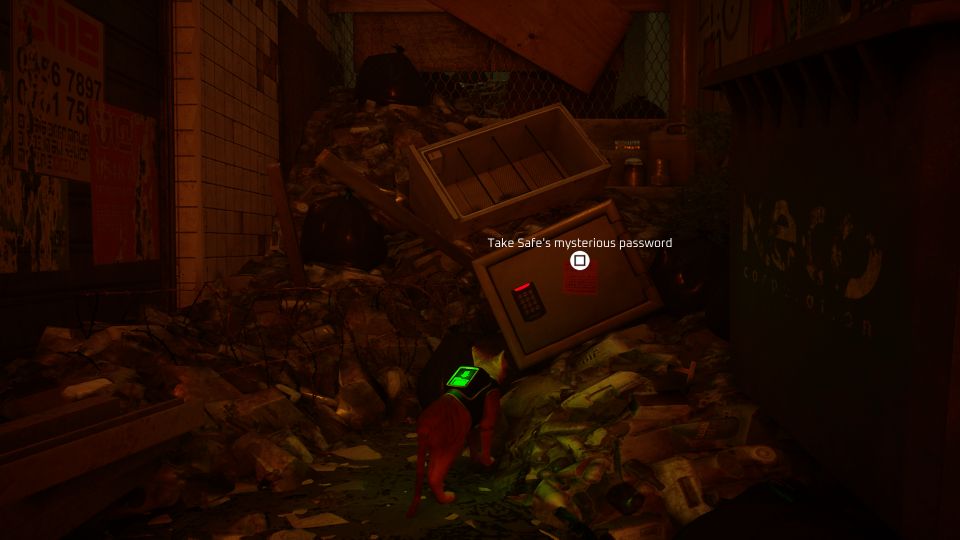 How to get the Safe's Mysterious Password
The password is actually written on the wall inside Dufer Bar.
If you scratch the frame off the wall, you will see the code 1-2-8-3.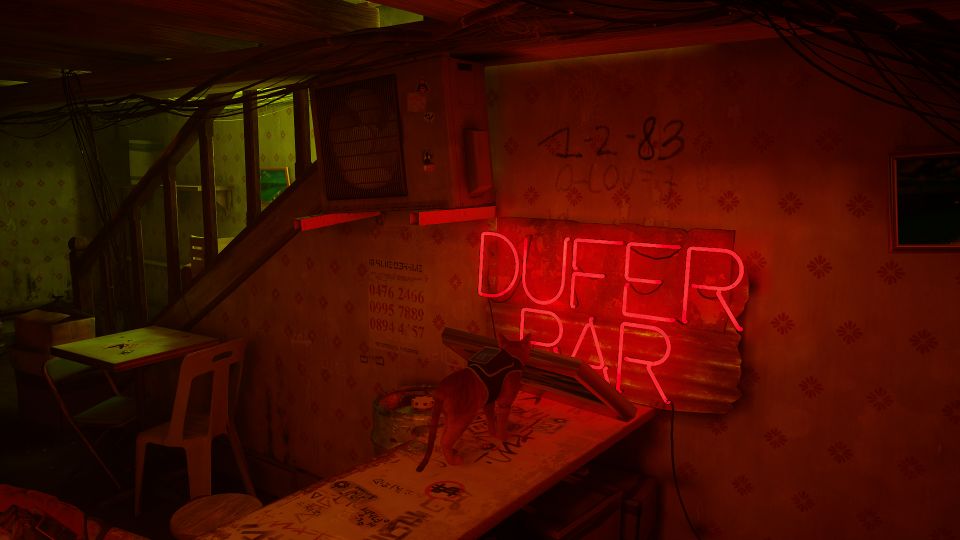 Just key in 1283.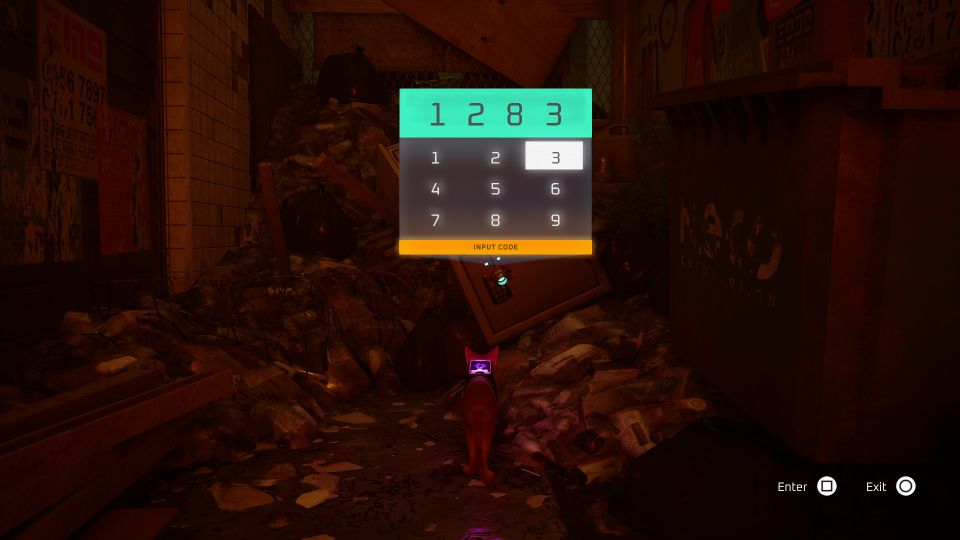 Inside, you will find Sheet Music 8/8.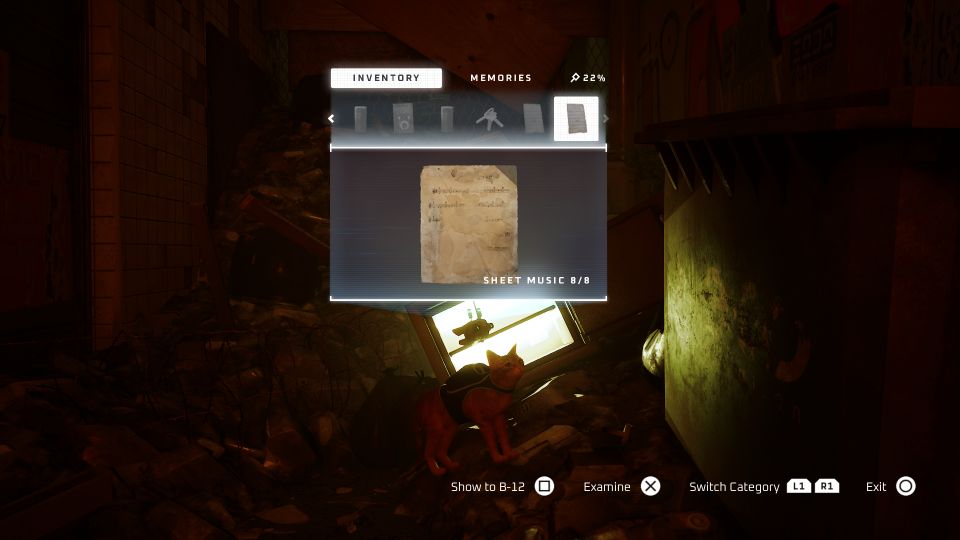 ---
Related posts:
Stray: How To Get All Four Notebooks In The Slums