Where Hope Is Built is a Freestar Collective mission in Starfield.
Your objective is to return to Akila City to report to Marshal Blake and later help Nia Kalu.
Here's a walkthrough and guide of Where Hope Is Built in Starfield.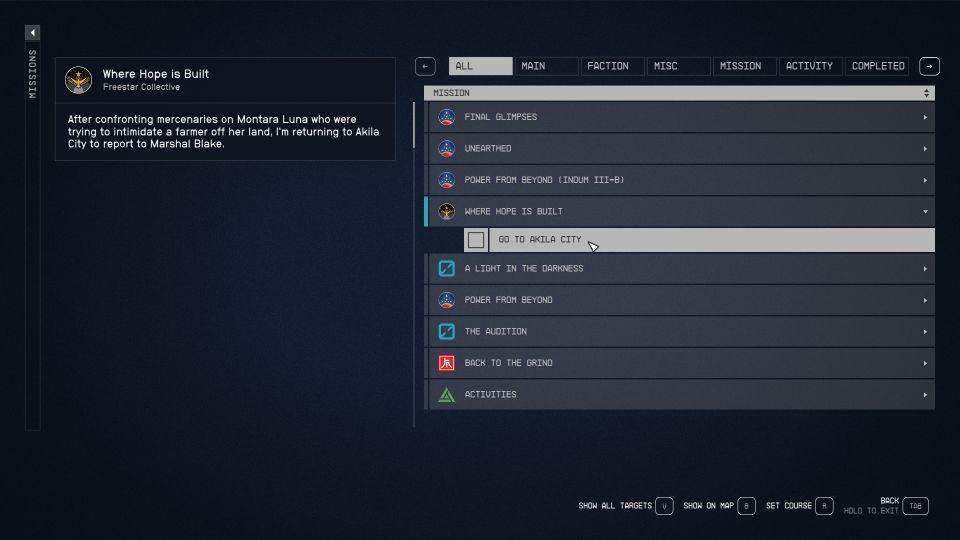 Return to Marshal Blake
Talk to Marshal Blake at Akila City and give him the slate you found from the Waggoner Farm area.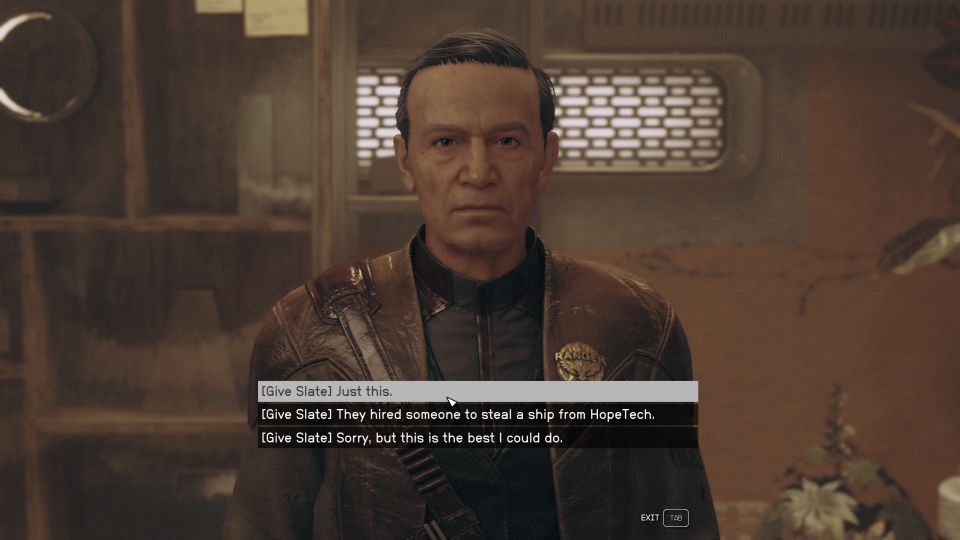 Go to Polvo's orbit
You'll then need to go to Polvo's orbit to look for Nia Kalu.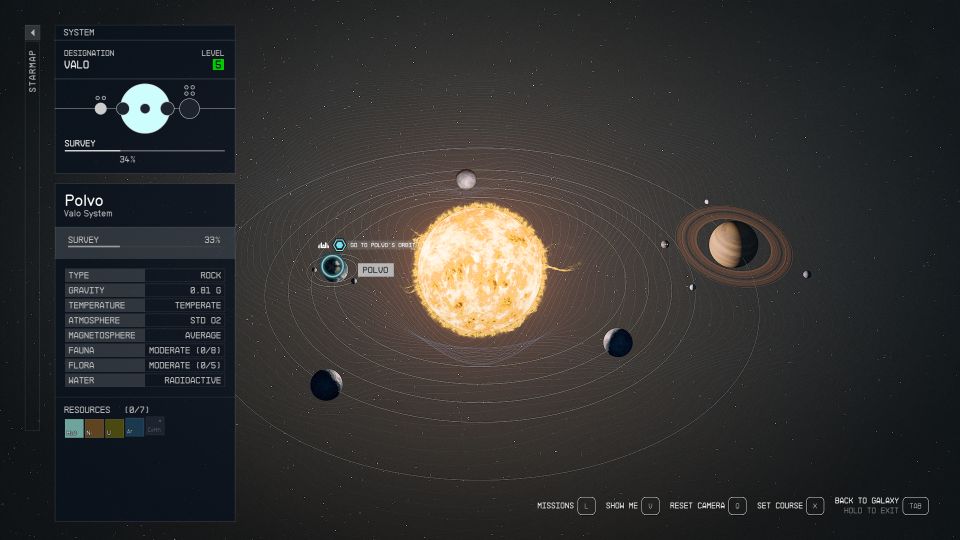 Board Nia Kalu's ship
As you arrive at the orbit, you'll hear a distress call from Nia Kalu. Head towards her ship and board it.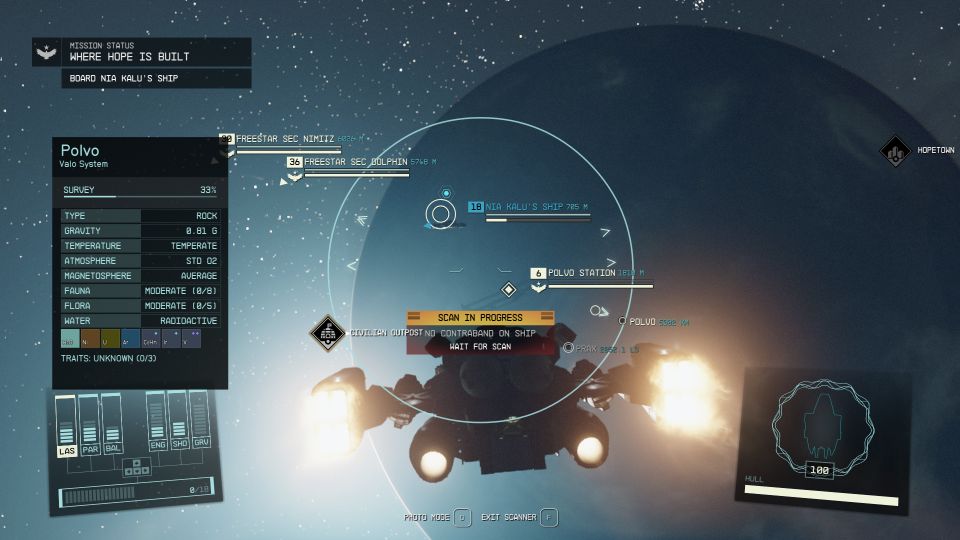 Talk to her inside the ship.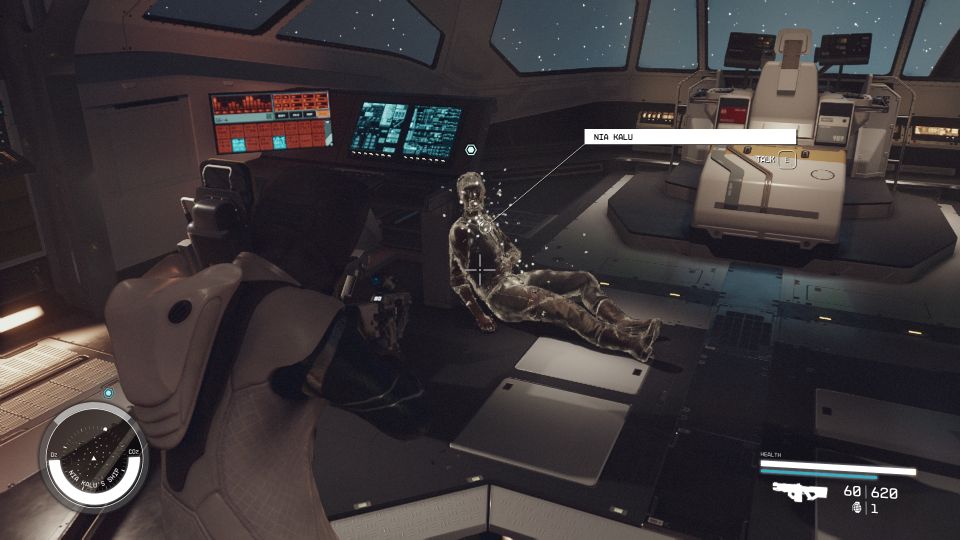 Repair Nia Kalu's ship
You'll then need to repair her ship at three locations on different levels of the ship. Use the ladder to go up and down.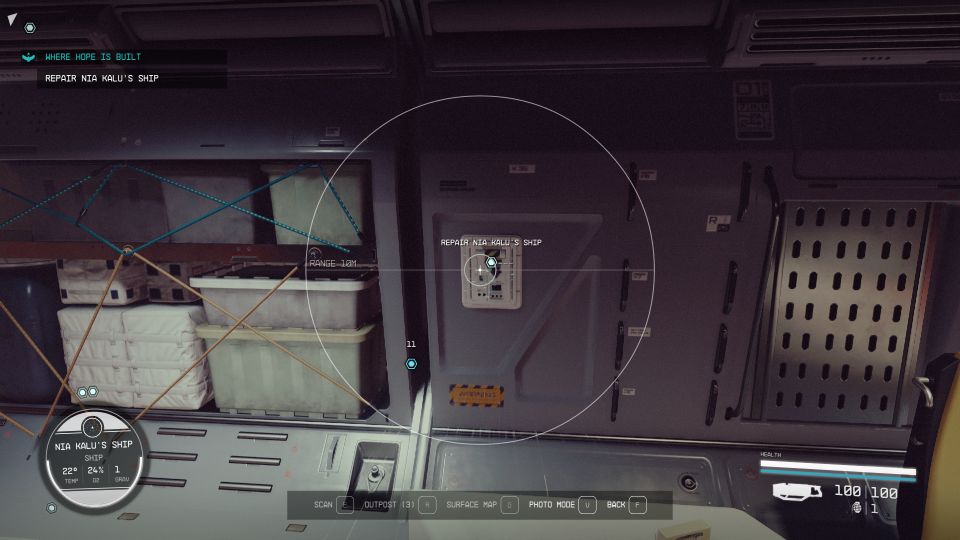 Return to Nia Kalu once you're done with the repairs.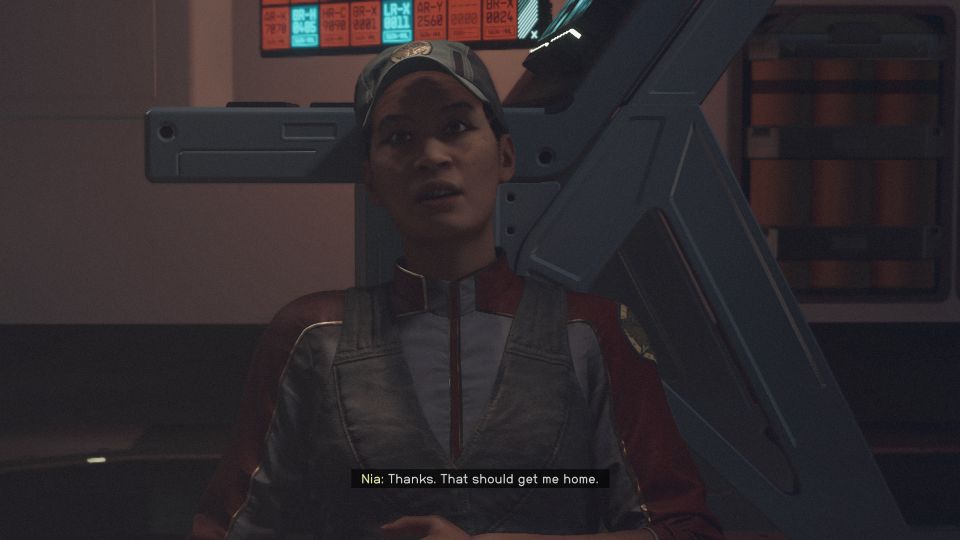 Go to Miatha
The next destination is Miatha. You can fast travel to its orbit.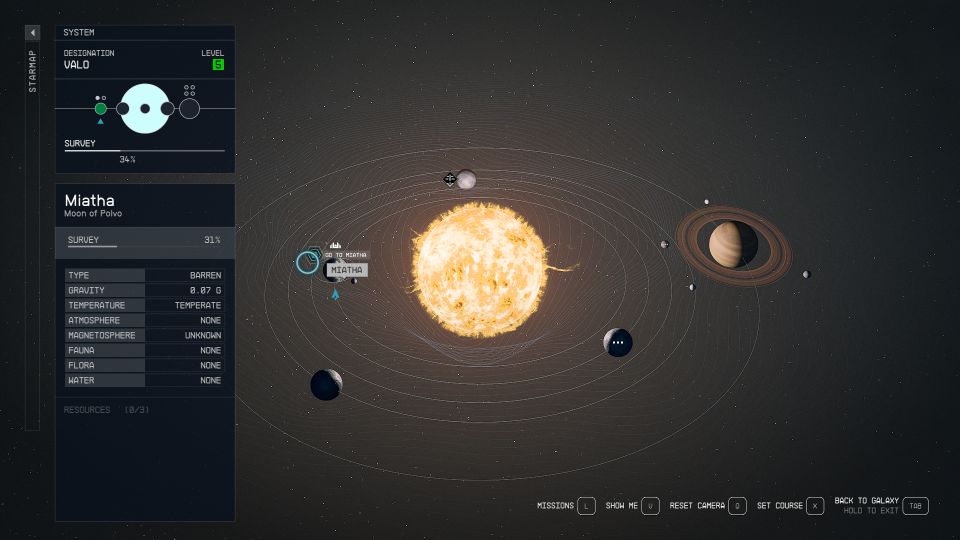 Destroy the outlaw ships
When you arrive, you'll need to defeat three outlaw ships.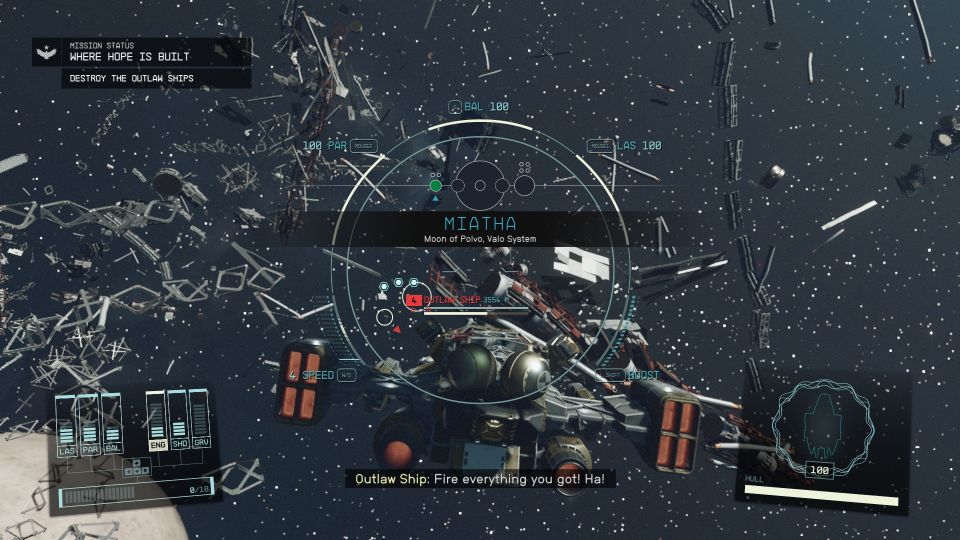 Go to Hopetown
After you're done with the outlaw ships, go to Polvo and land at Hopetown.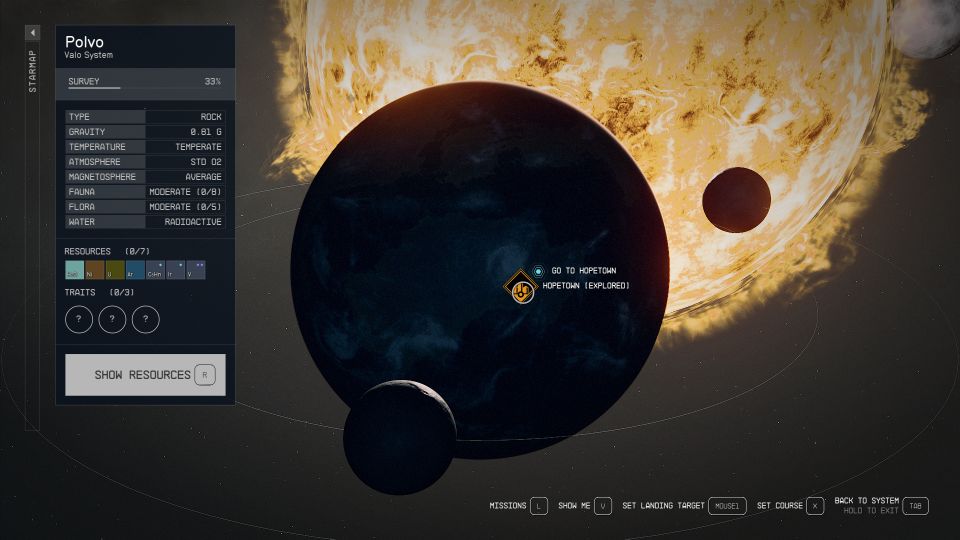 Talk to Nia Kalu
Enter HopeTech and talk to Nia Kalu inside.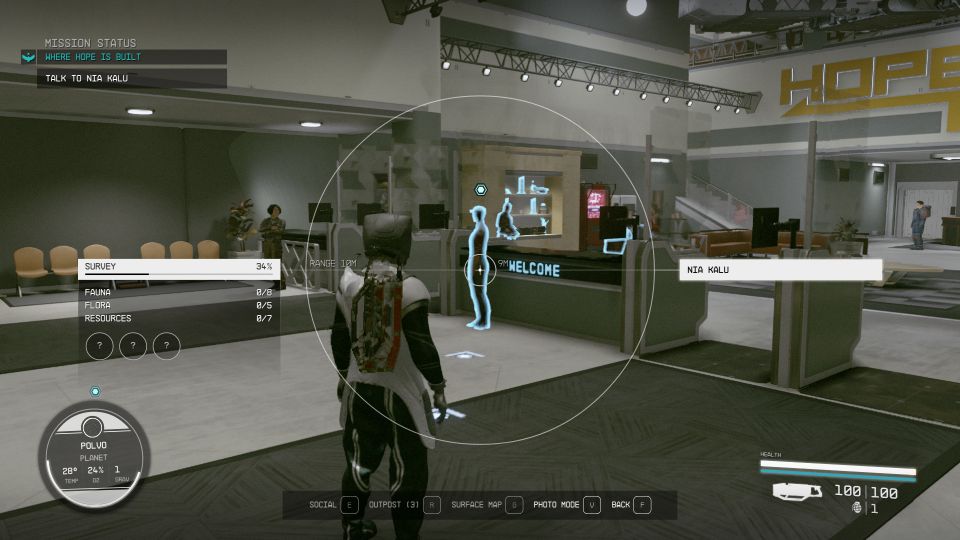 Then, follow her as she leads you to Ron Hope.
Talk to Ron Hope
Speak with Ron Hope in his room.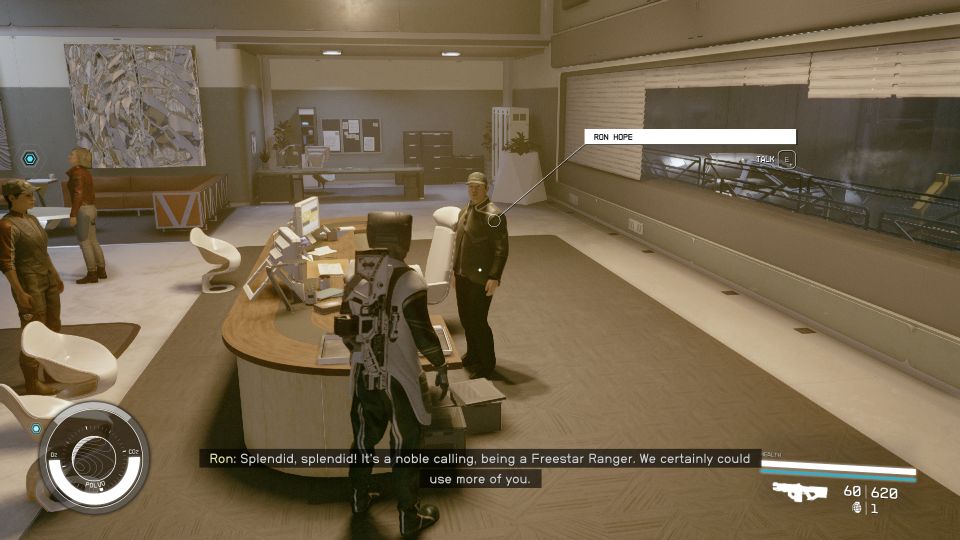 Listen to Cosette's report
After awhile, Cosette will come in with a new report saying the stolen ship was sighted at Neon.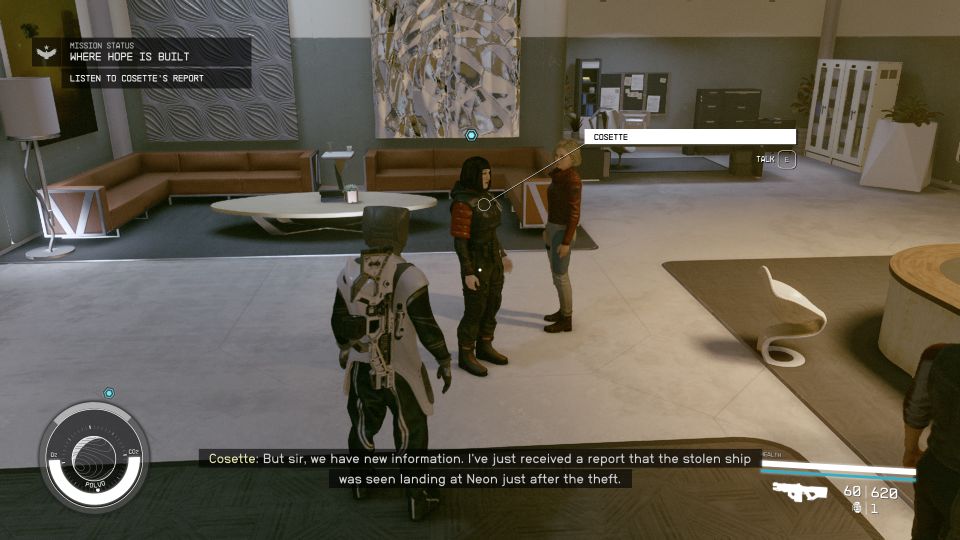 Talk to Nia Kalu
Go outside of the room and talk to Nia Kalu again.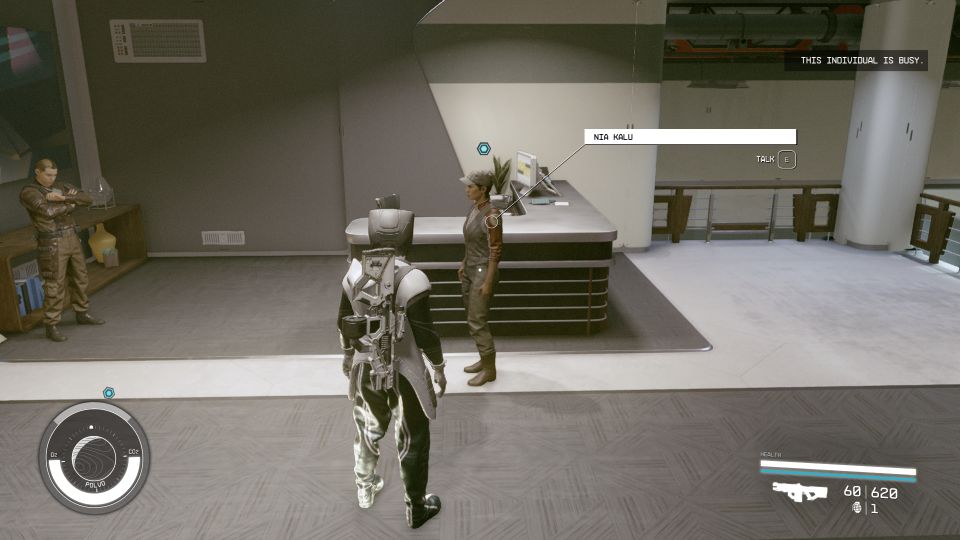 The mission ends here.
You'll earn around 9300 credits.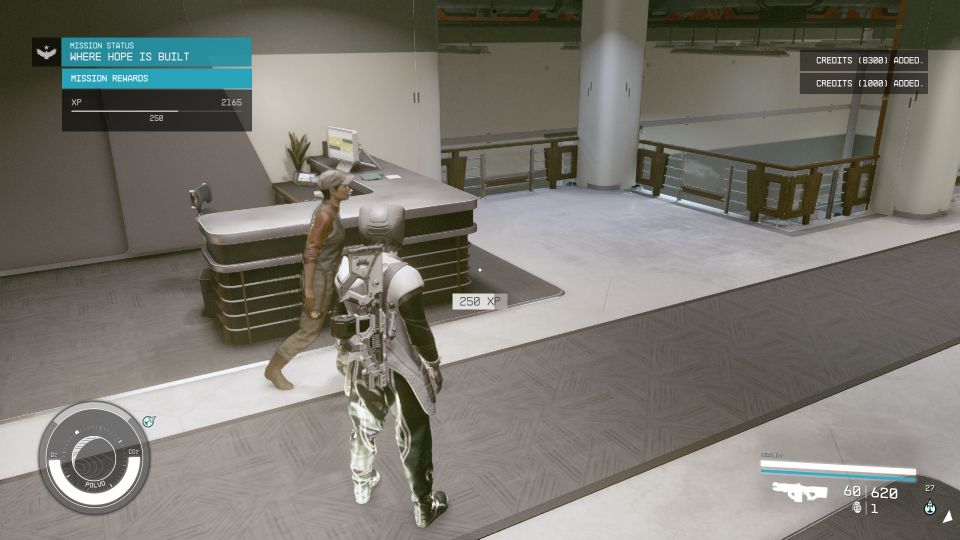 ---
Related posts:
Starfield: In Their Footsteps Walkthrough & Guide