Unity is a Constellation main story mission in Starfield.
Your objective is to find out what Unity means as heard from the Starborn.
Here's a walkthrough and guide of Unity in Starfield.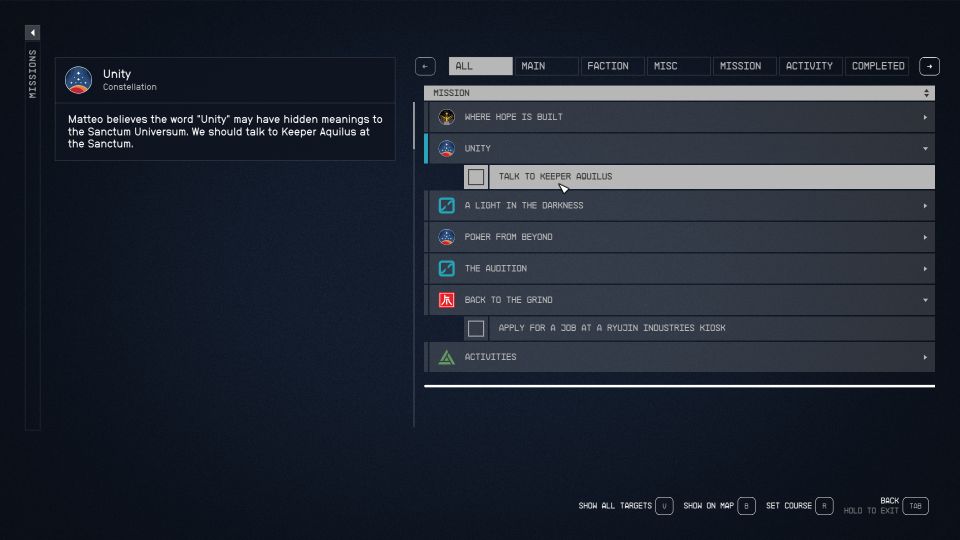 Talk to Keeper Aquilus
First of all, look for Keeper Aquilus near the Sanctum Universum. Talk to him about Unity.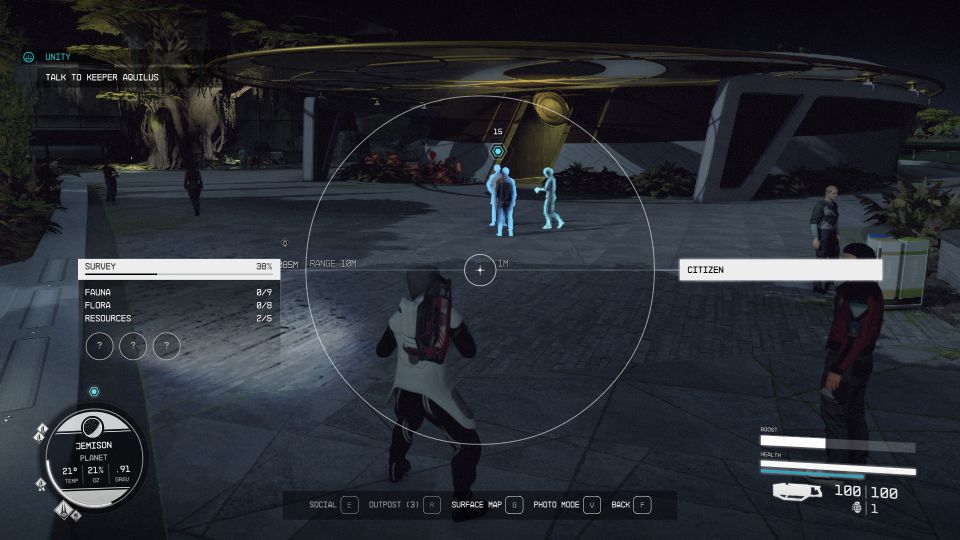 Then, enter the Sanctum Universum to discuss further.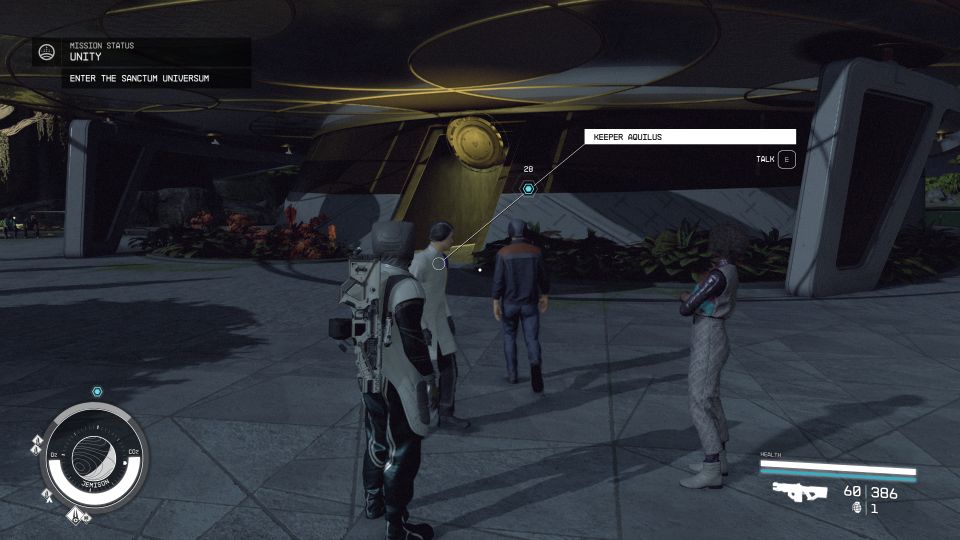 Sit on the chair to begin discussion.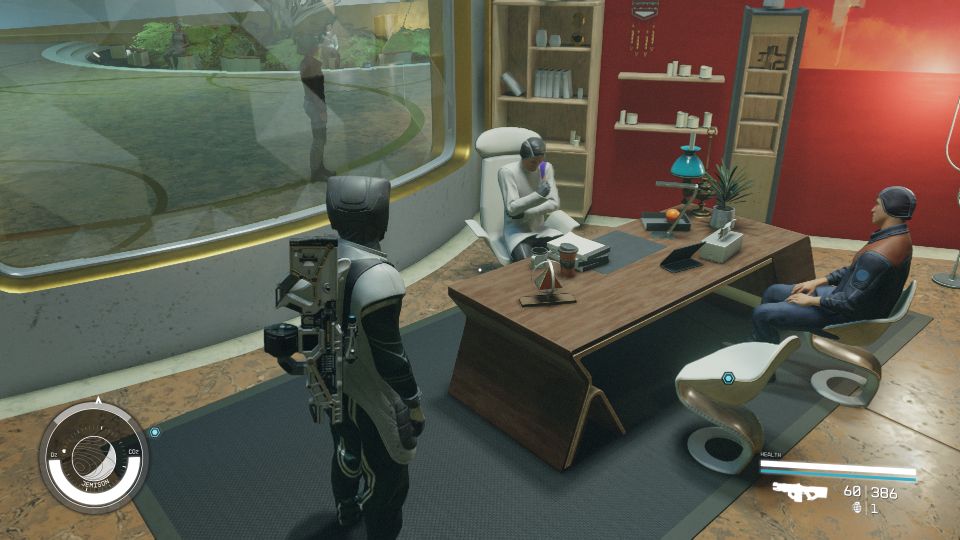 Talk to the Va'ruun prisoner
Keeper Aquilus will ask you to meet with someone from the House of Va'ruun and someone from the House of Enlightenment.
First of, meet the Va'ruun prisoner who is in the UC Security building.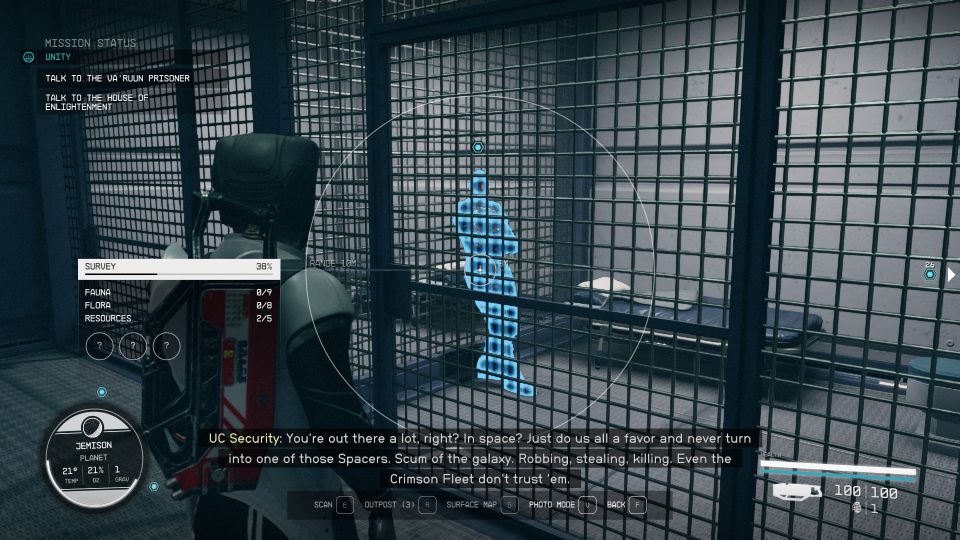 Talk to the House of Enlightenment
Next, speak to Andy Singh who is at the House of Enlightenment inside The Well.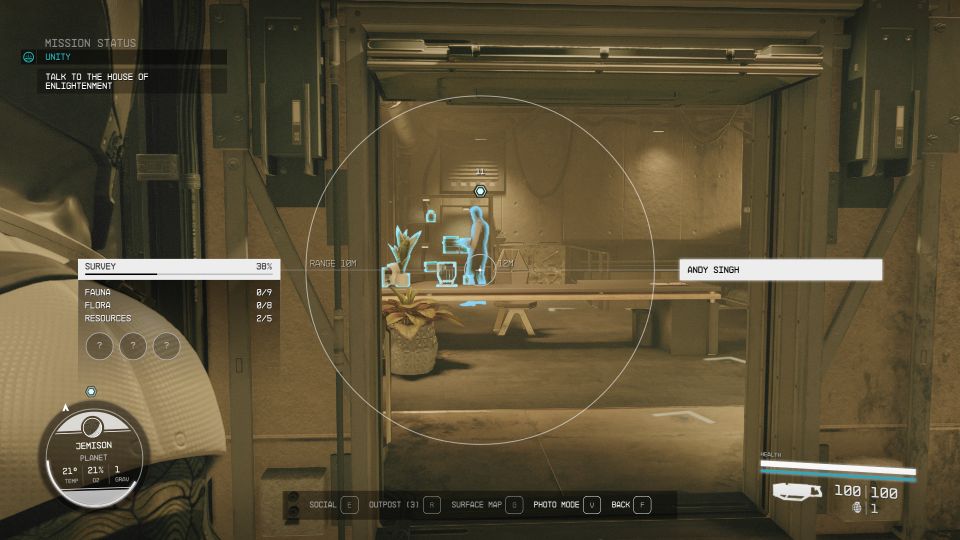 Return to Keeper Aquilus
When you've listened to both sides, go back to Keeper Aquilus for further discussion.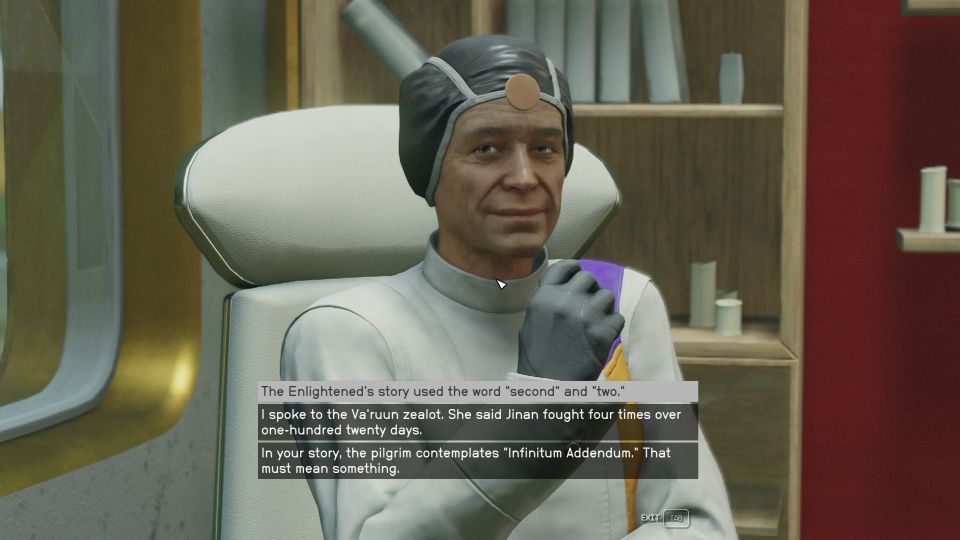 Head to Indum II
After discussion, you'll realize that the messages all form coordinates. Go to Indum II.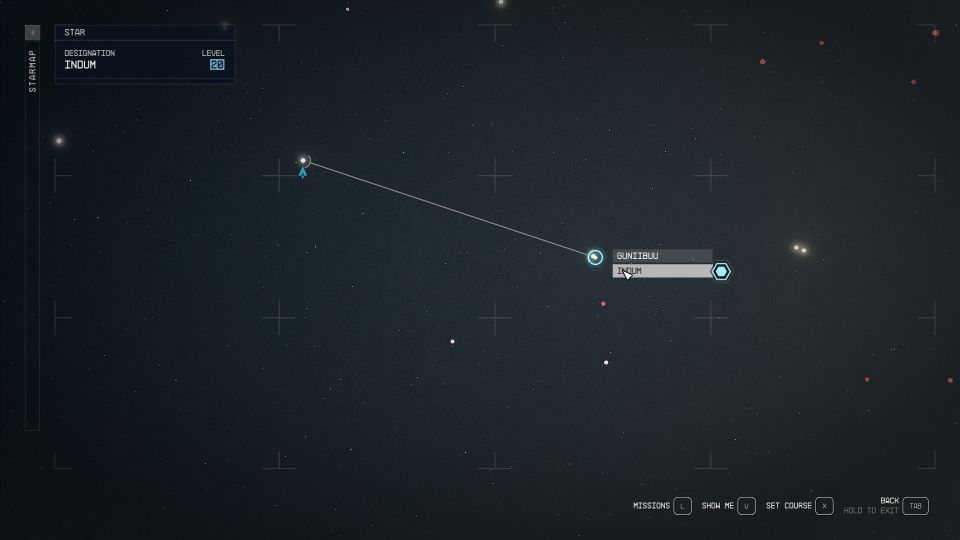 Land at the Pilgrim's Rest.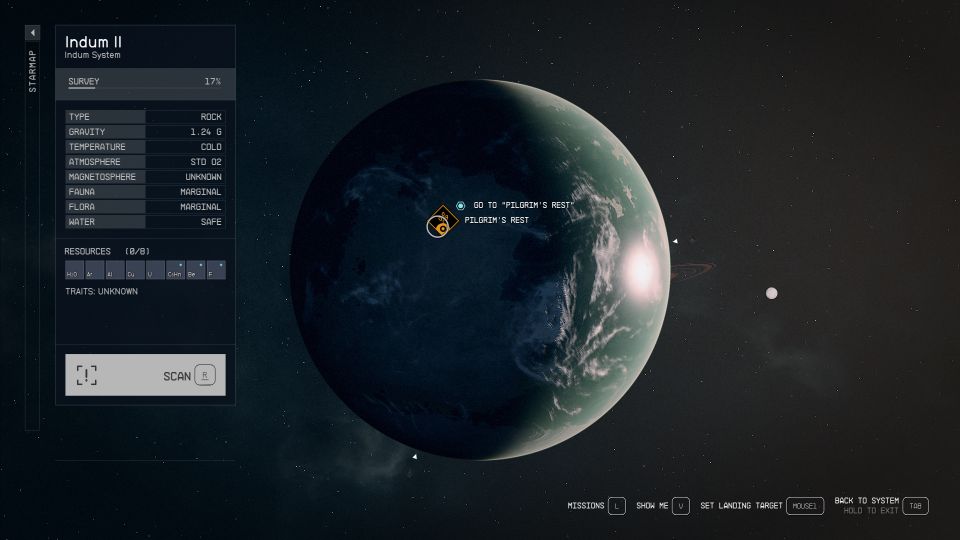 Search for clues on Unity
After landing, go to Pilgrim's Rest.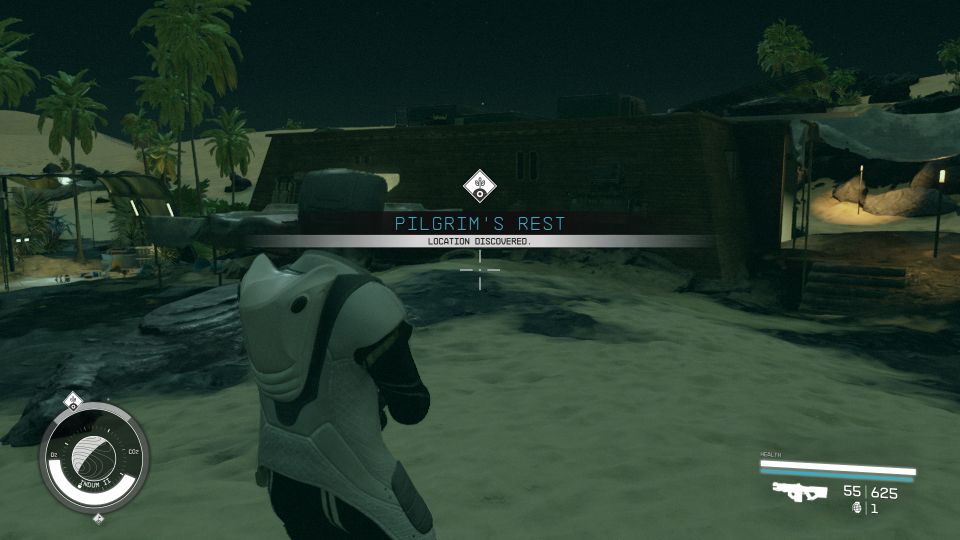 You'll need to look for clues on Unity. The clues are basically five Pilgrim writings from 1 – 5.
You can find 3 of them inside the tent.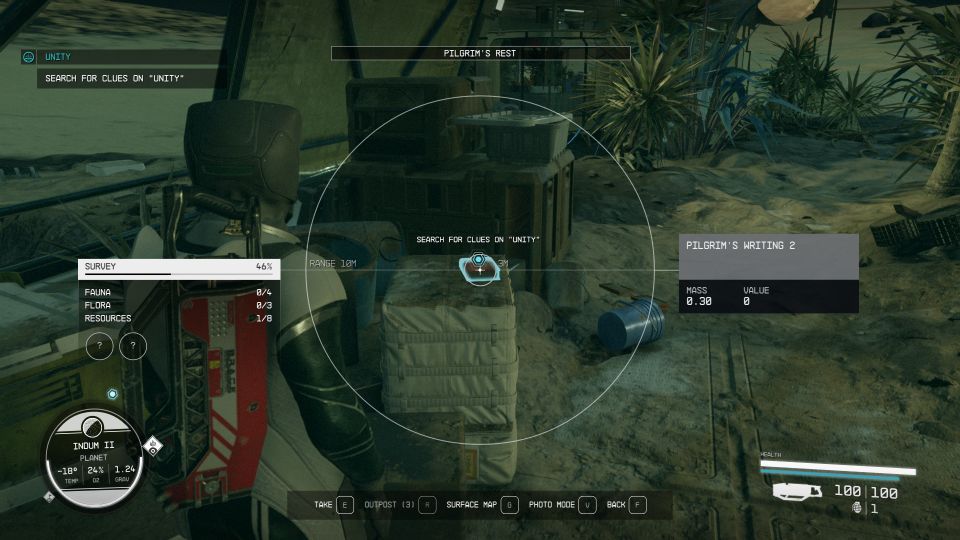 The other two writings are inside the building.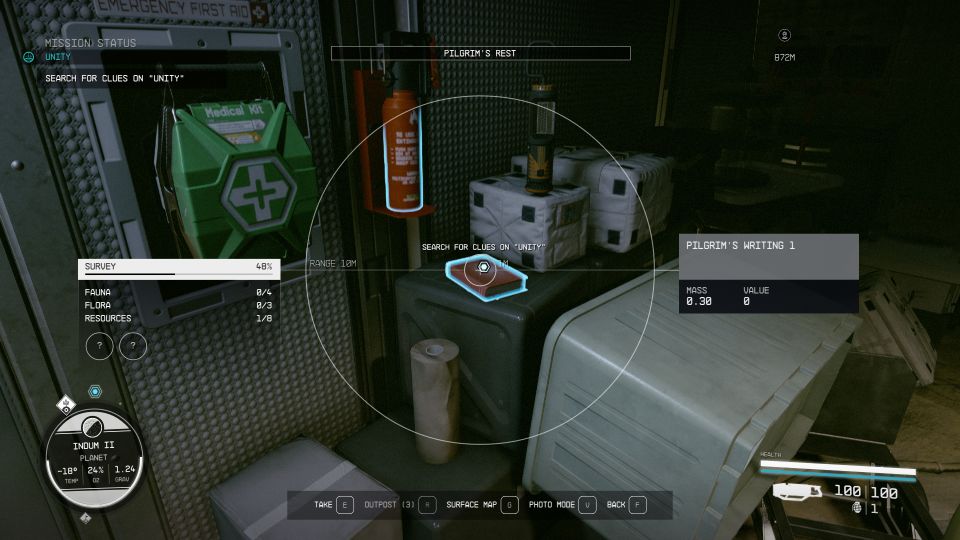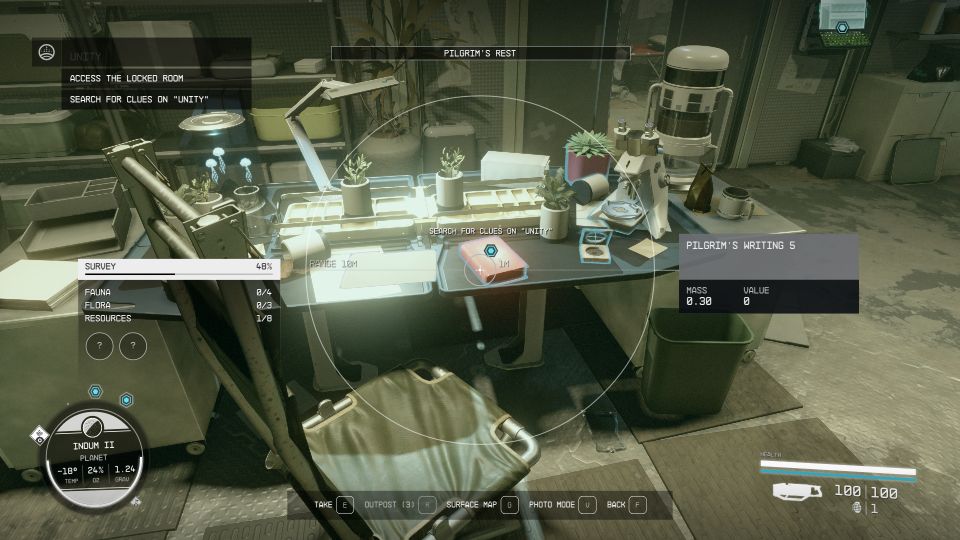 Access the locked room
To get the sixth and final writing, you need to access the locked room.
Interact with the computer.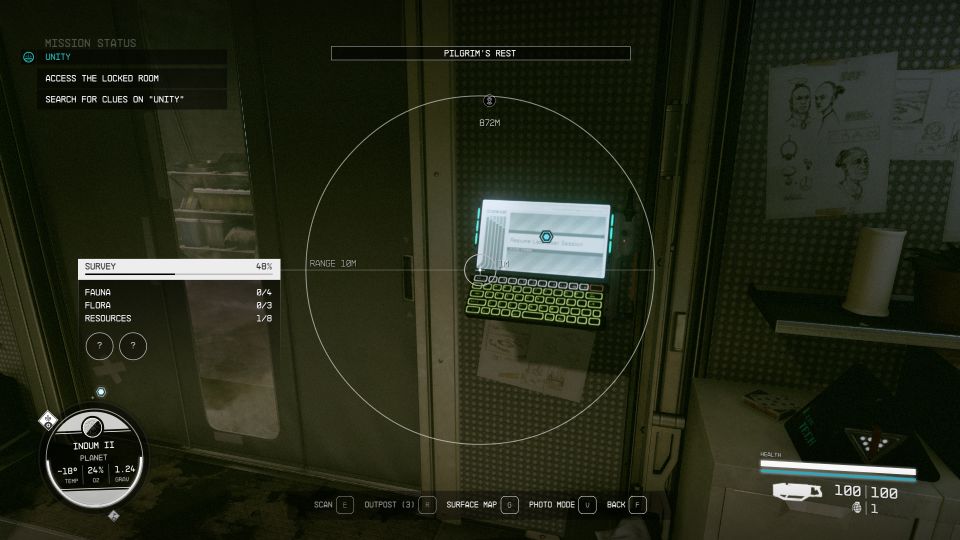 You'll need the right answers for Pilgrim's Computer.
Firstly, choose "What is the Unity?".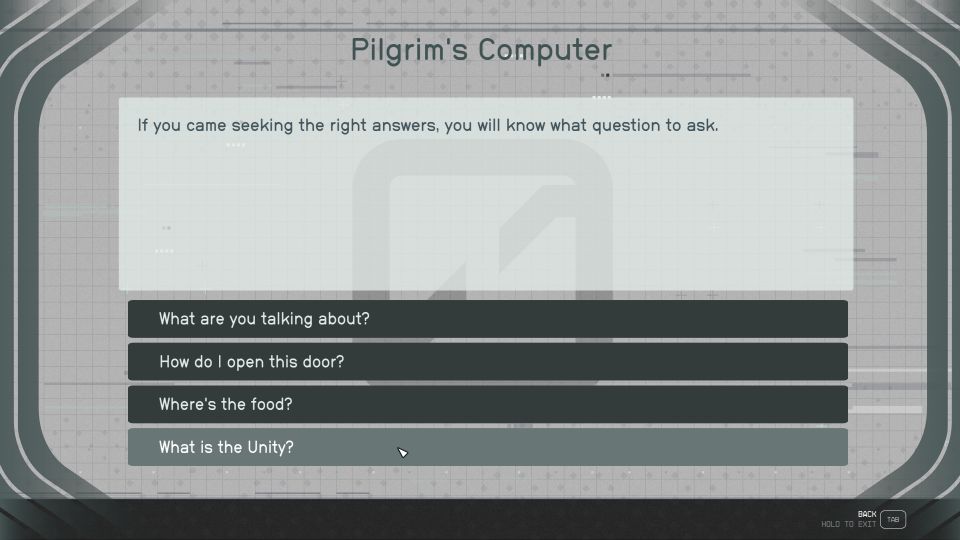 For the following questions, the answers are:
People are necessary. But people are madness.
In stopping. In embracing compassion.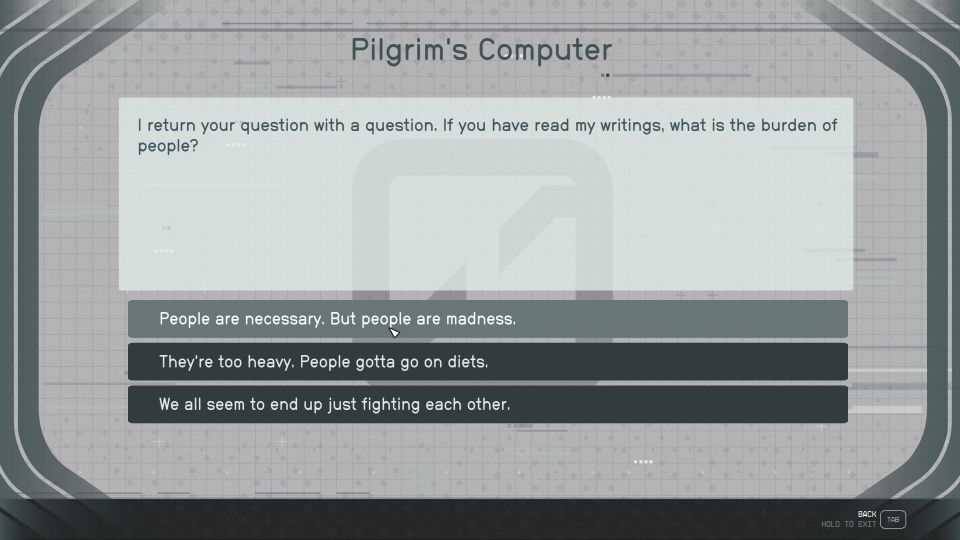 Search the room
Look for the Pilgrim's Final Writing.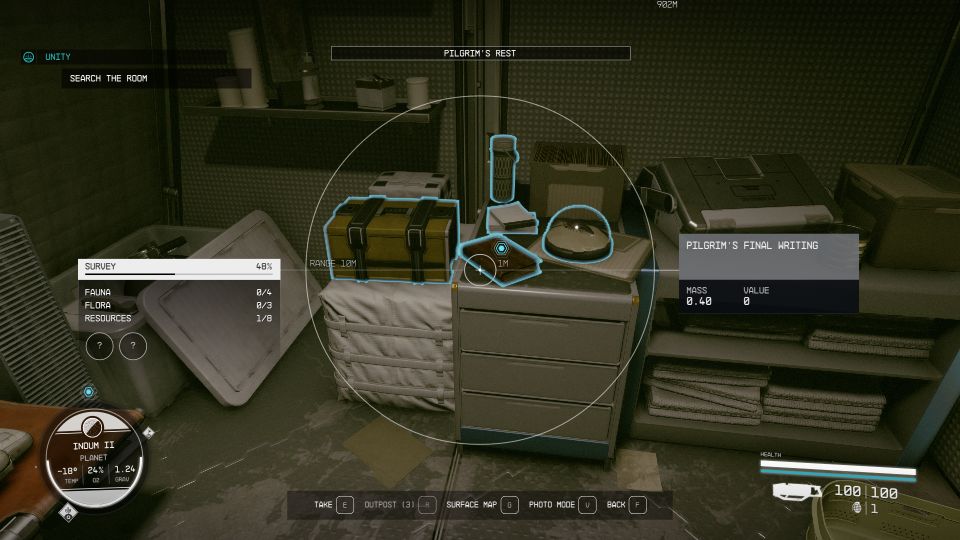 Go to Hyla II
The next clue points you to Hyla II.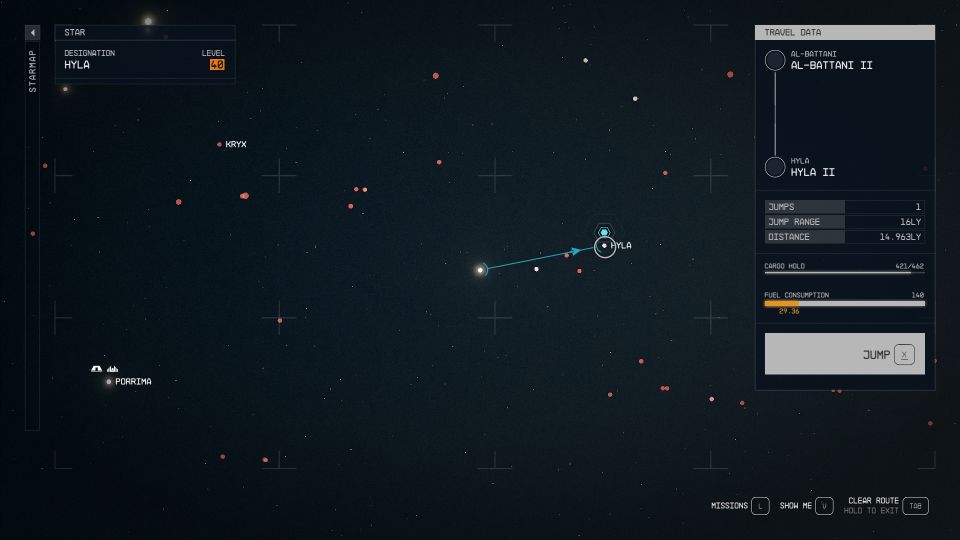 Find the Scorpion's Sting on Hyla II
After landing on Hyla II, head to the marked location.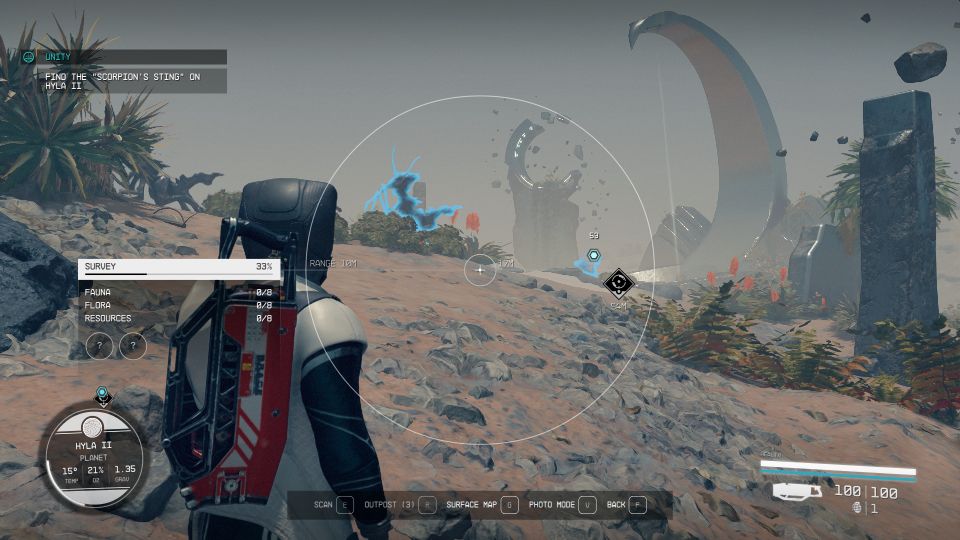 Go to the unique structure. There are scorpions around but you can ignore them.
This part is better done with first-person view as the third-person view isn't as sensitive. You have to use the Glyph to move the light.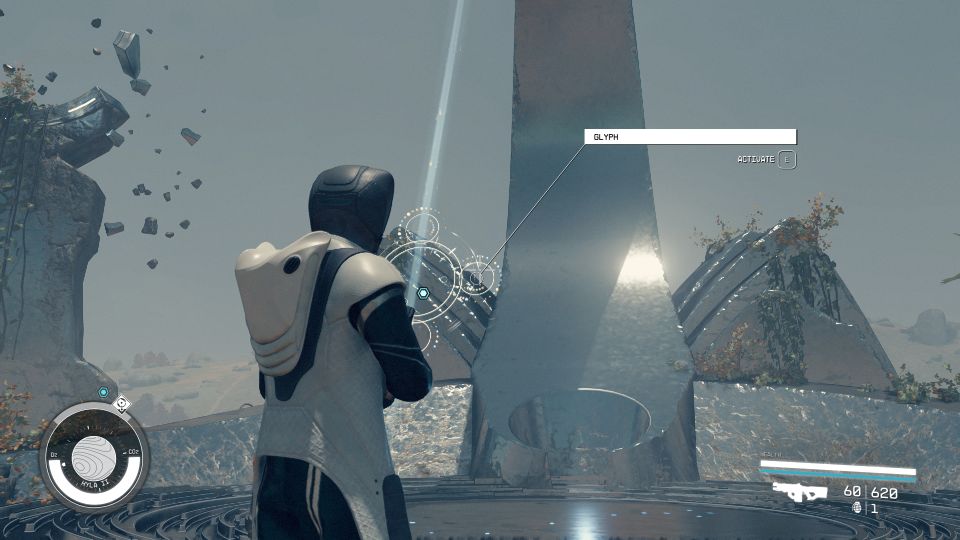 Basically what you need to do is to get the light to point on the scorpion's tail.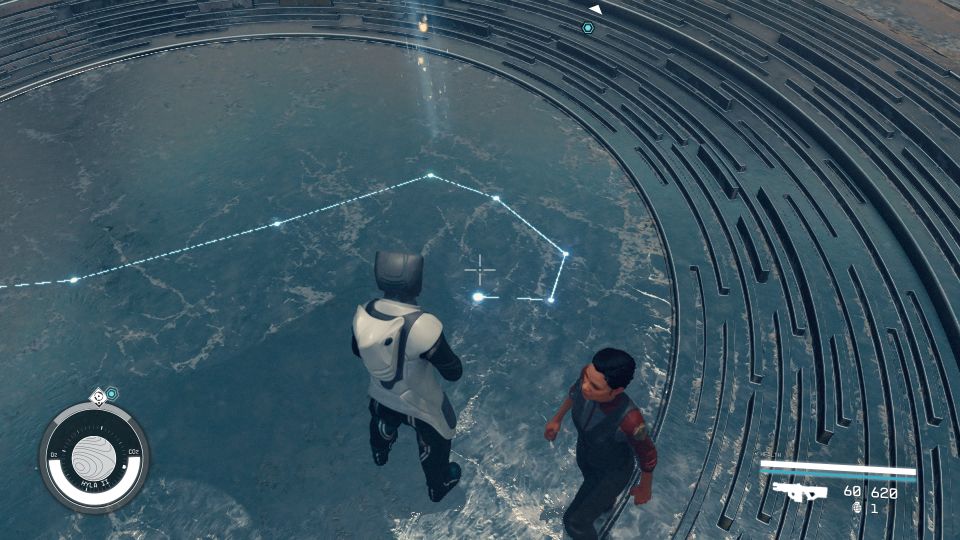 After pointing the light on the "tail", you'll get the next destination.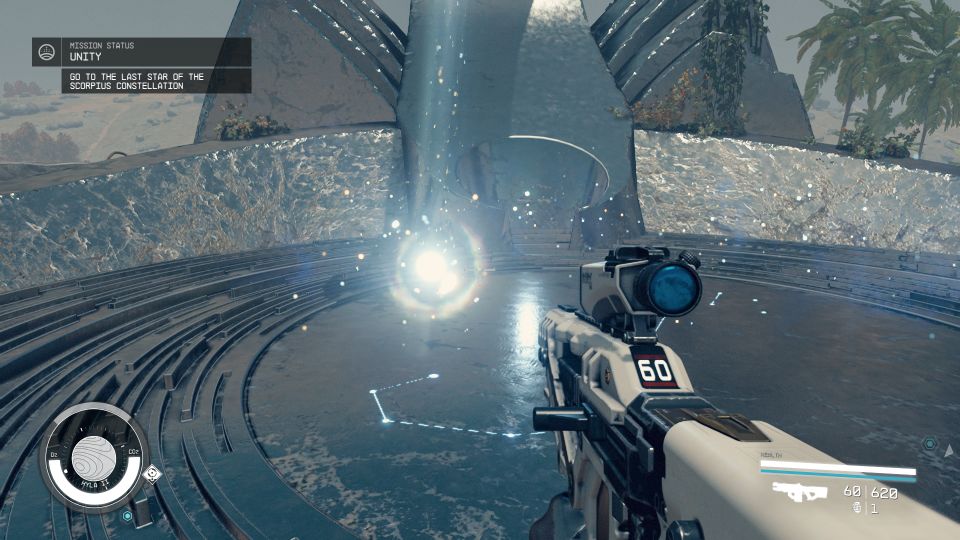 Go to the last star of the Scorpius constellation
Head to the last star of the Scorpius constellation which is Oborum Proxima.
The mission ends here and the next mission begins immediately.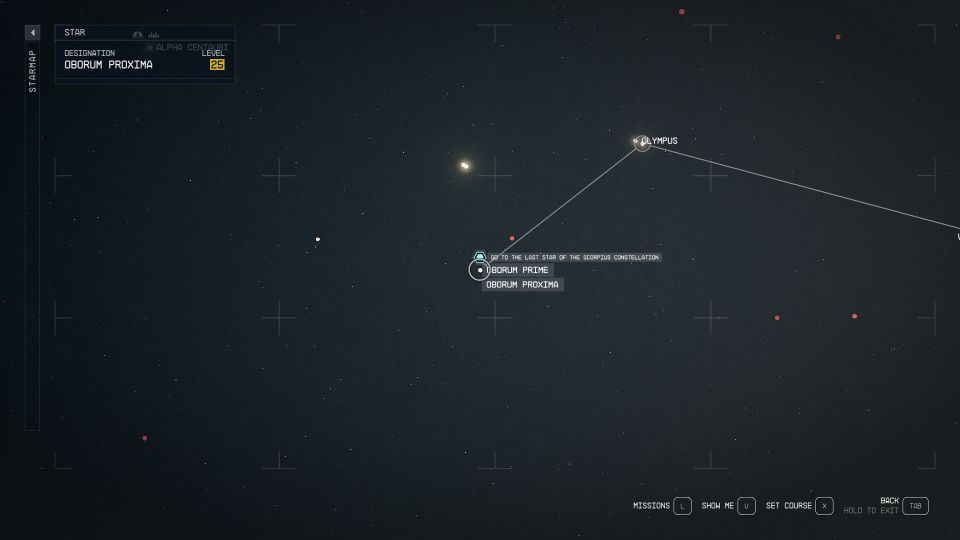 ---
Related posts:
Starfield: Deputized Mission Walkthrough & Guide