The Devils You Know is a United Colonies mission in Starfield.
Your objective is to talk to Vae Victis who is imprisoned in Subsection Seven.
Here's a walkthrough and guide of The Devils You Know in Starfield.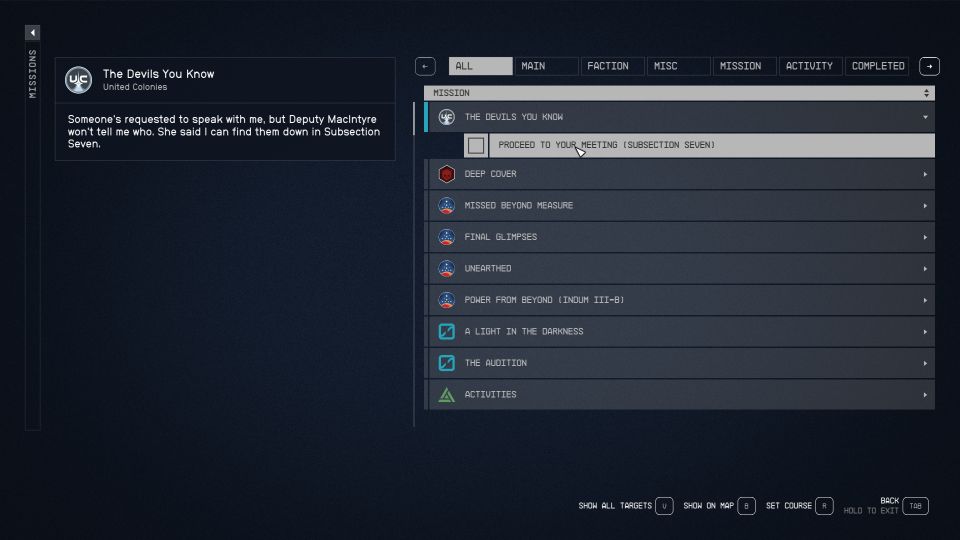 To begin the mission, head to Subsection Seven using the elevator in the UC building.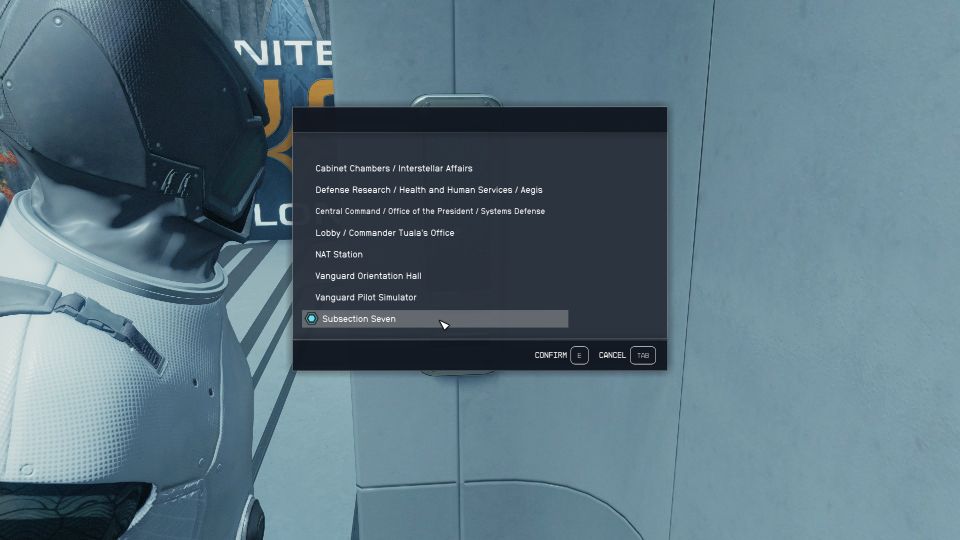 Use the intercom
Wait for the guard to open the door.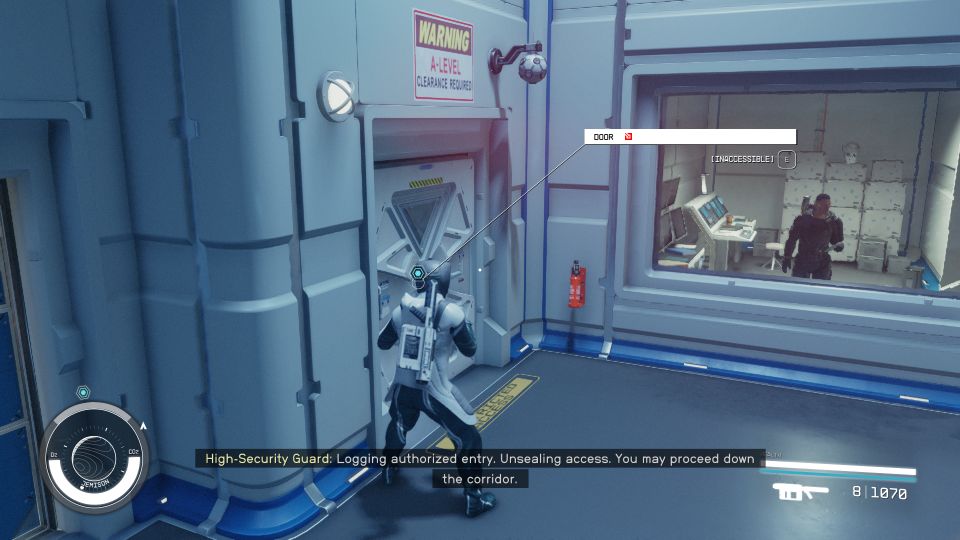 Use the intercom to communicate with Vae Victis.
He'll ask for your help to locate and eliminate Orlase.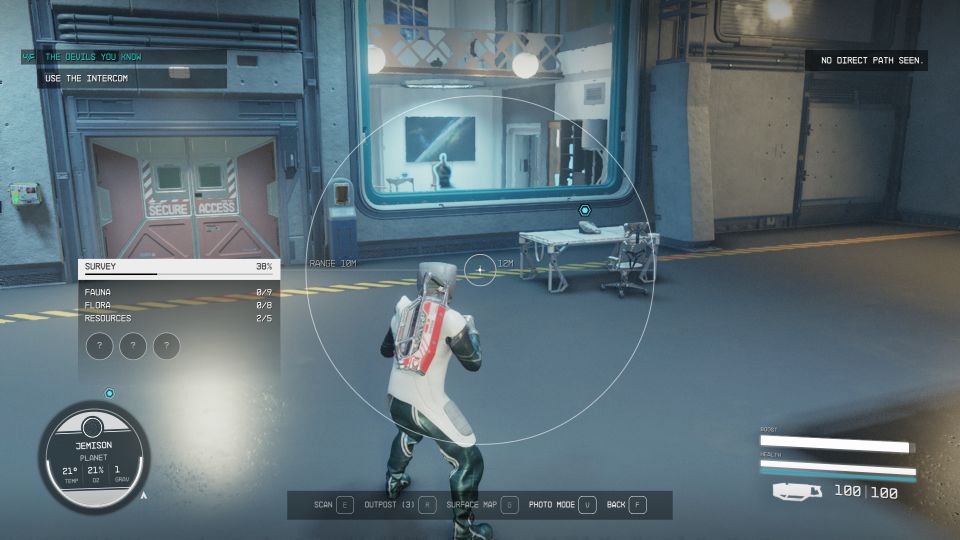 (Optional) Speak to Deputy MacIntyre
There's an optional objective to talk to MacIntyre first before departing.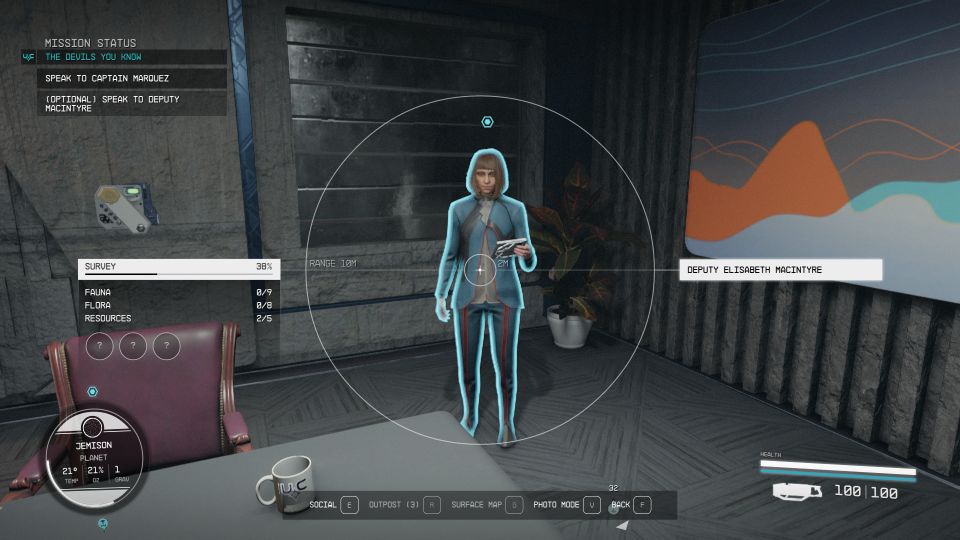 Go to The Den
Another optional objective is to talk to Captain Marquez at The Den to find out the location of Orlase (The Warlock).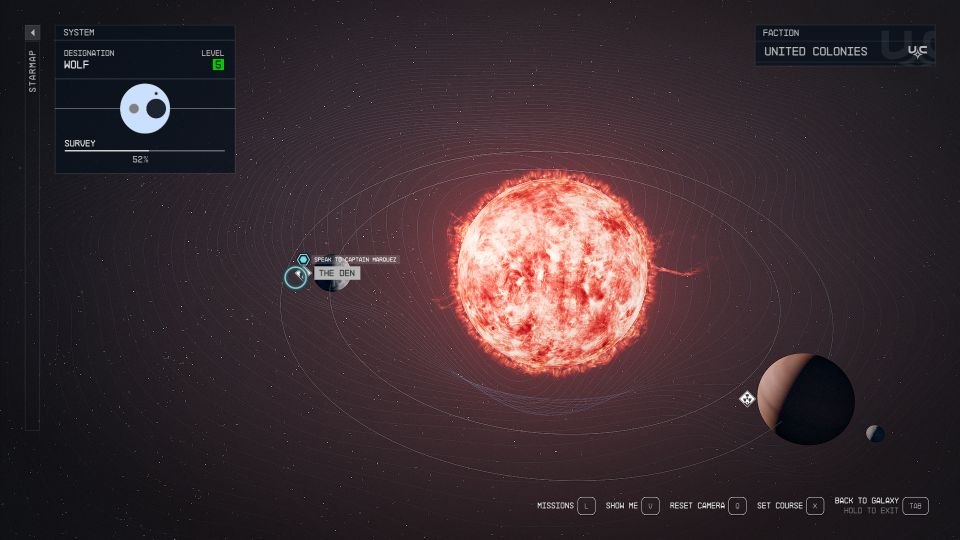 Dock on The Den.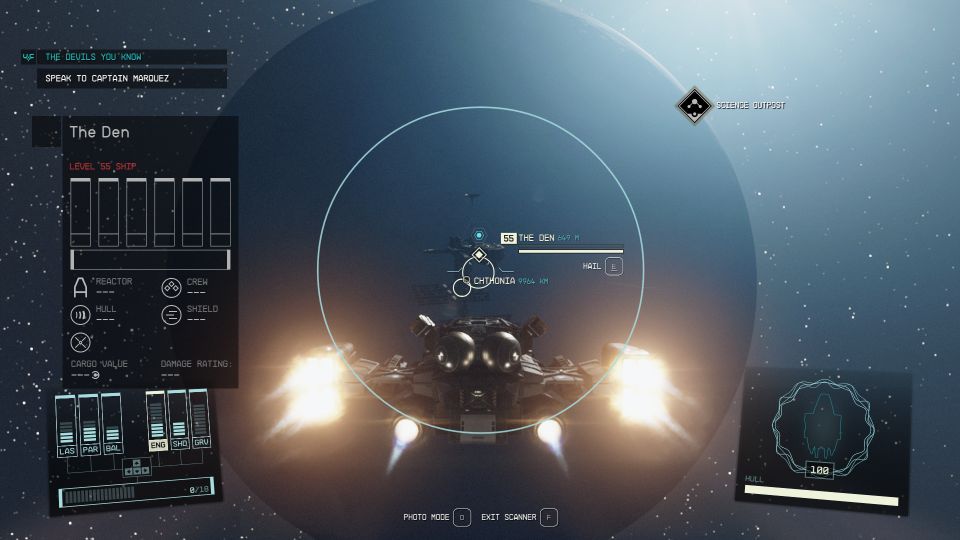 Talk to Marquez inside.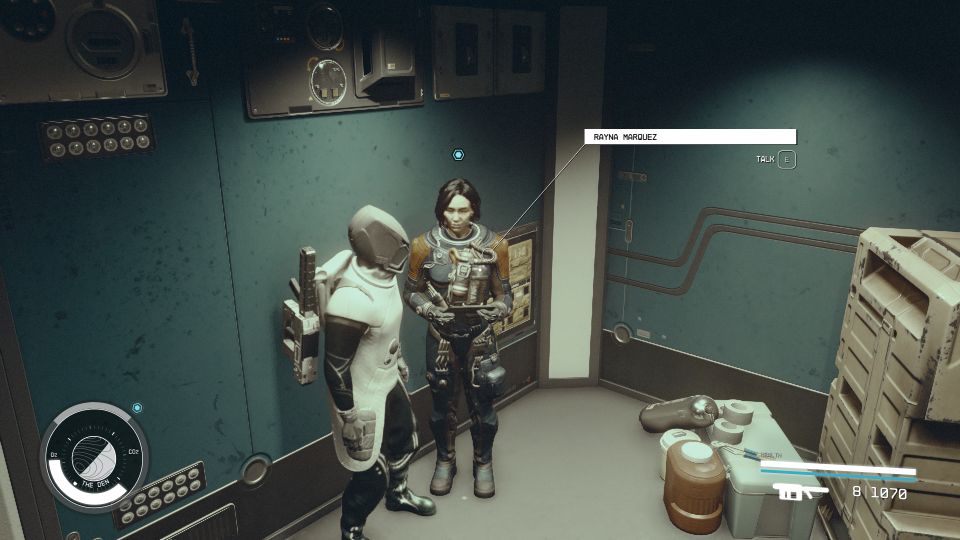 Go to Etherea Ruins
Head to Etherea Ruins after learning The Warlock's location.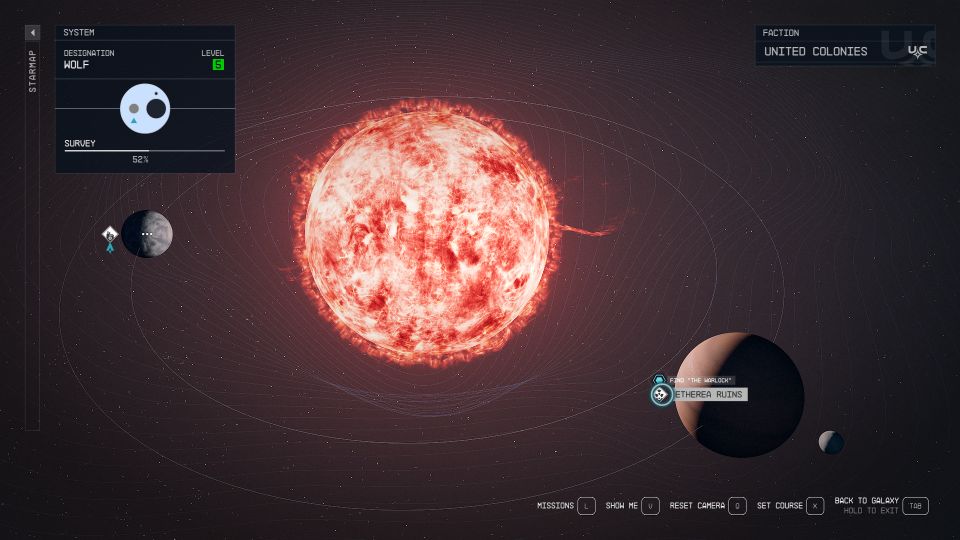 You should see The Warlock's ship in the distance. Go towards it.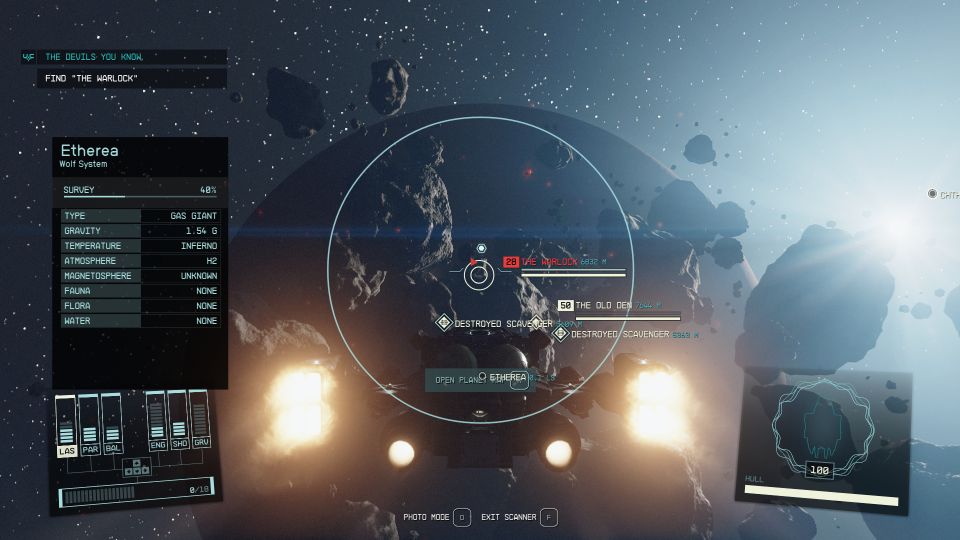 Destroy the ship or board it
You can either destroy the ship that Orlase is on or board the ship after destroying its engine (needs the targeting skill). Perhaps if you board the ship there'll be more dialogue options.
I went with destroying the ship and just looting the ID of Orlase from the remains.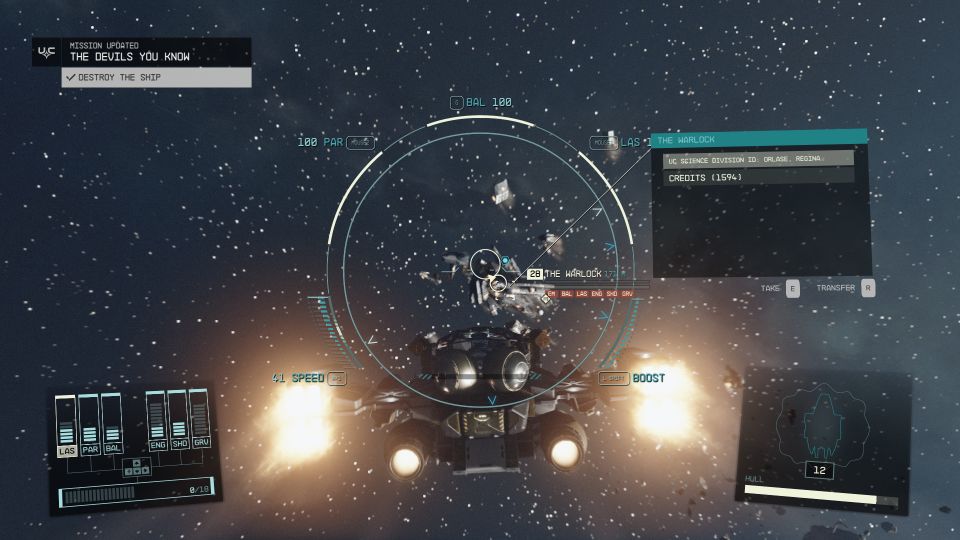 Return to Vae Victis
Go back to Subsection Seven to talk to Vae Victis.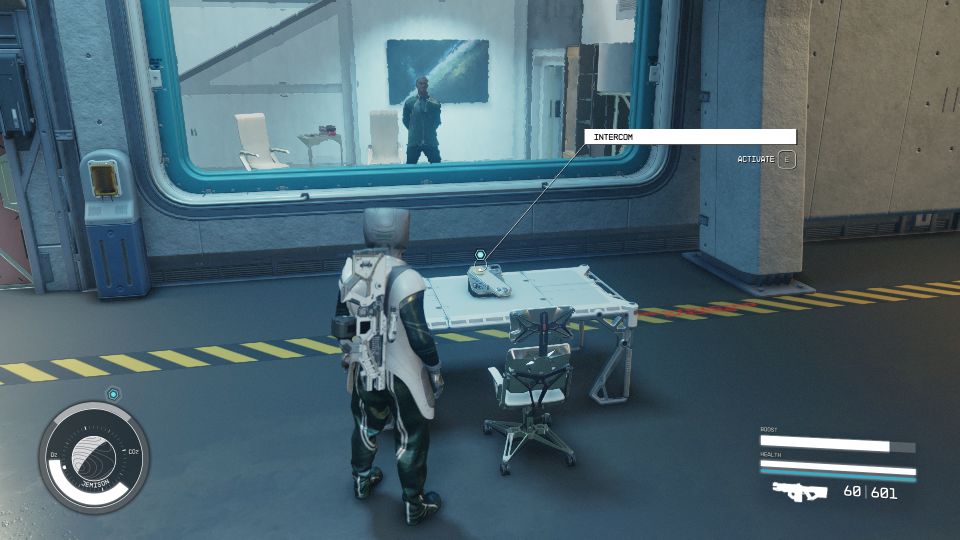 Transfer the ID to Vae Victis to confirm the kill.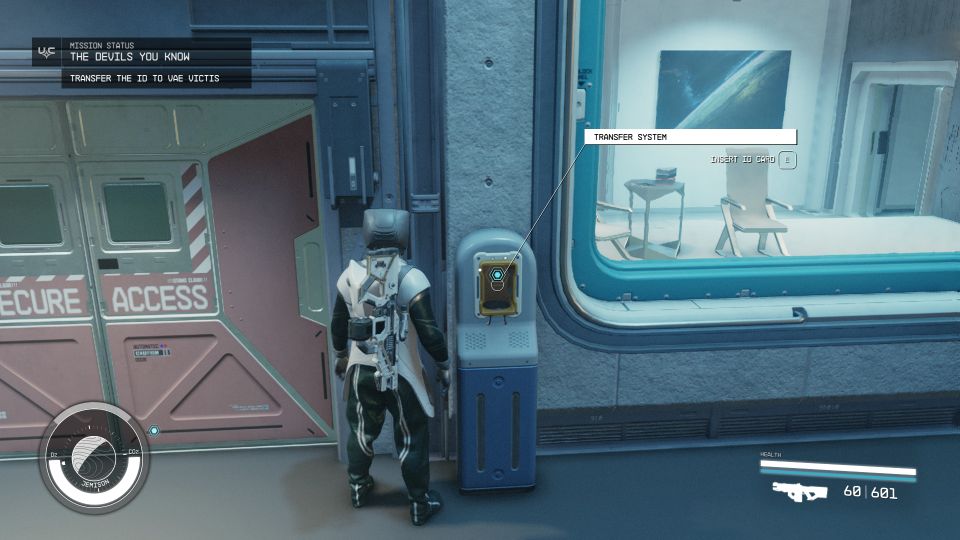 You'll earn 3000 credits. The mission ends here.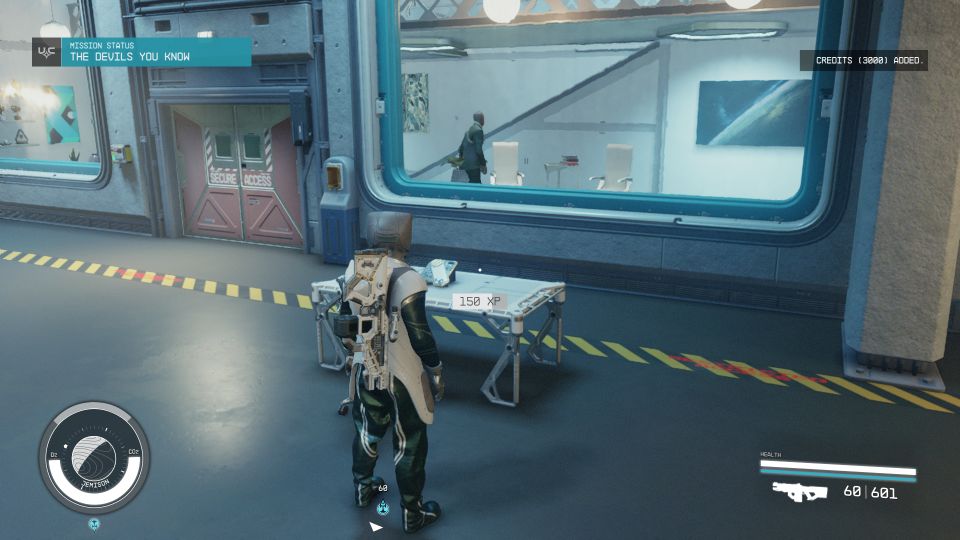 ---
Related posts:
Starfield: Friends Like These Walkthrough & Guide