Friends Like These is a United Colonies mission in Starfield.
Your objective is to get archival codes from House Va'ruun and Freestar Collective.
Here's a walkthrough and guide of Friends Like These in Starfield.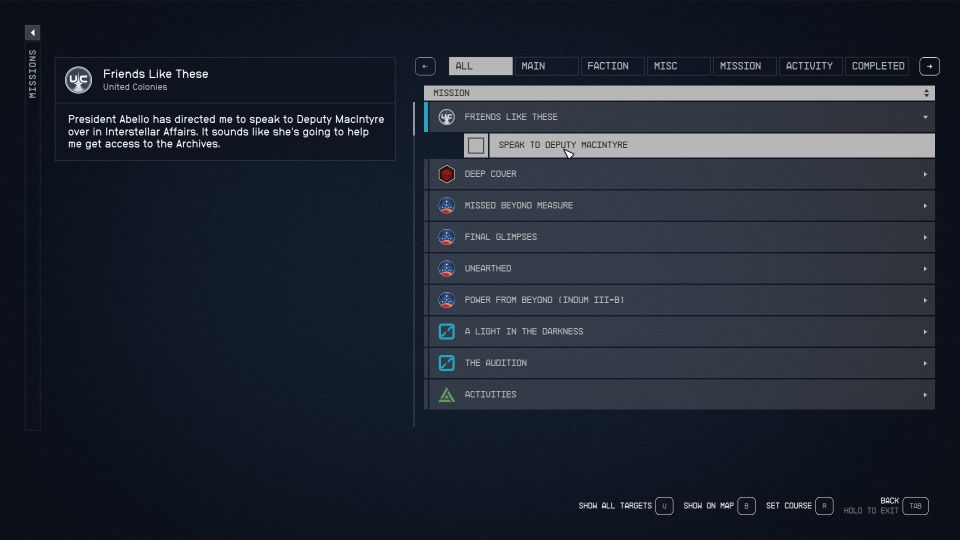 To begin the mission, talk to Deputy Elisabeth MacIntyre.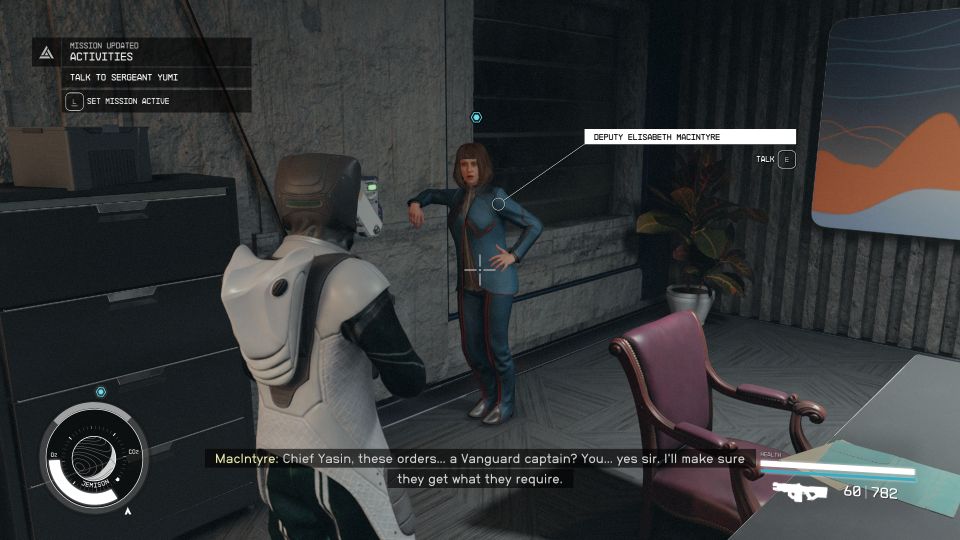 You have to ask her about Ambassador Radcliff and Ambassador Bal'mor. You'll be given credits and the security pass for Freestar Collective. There's also a pass for House Va'ruun.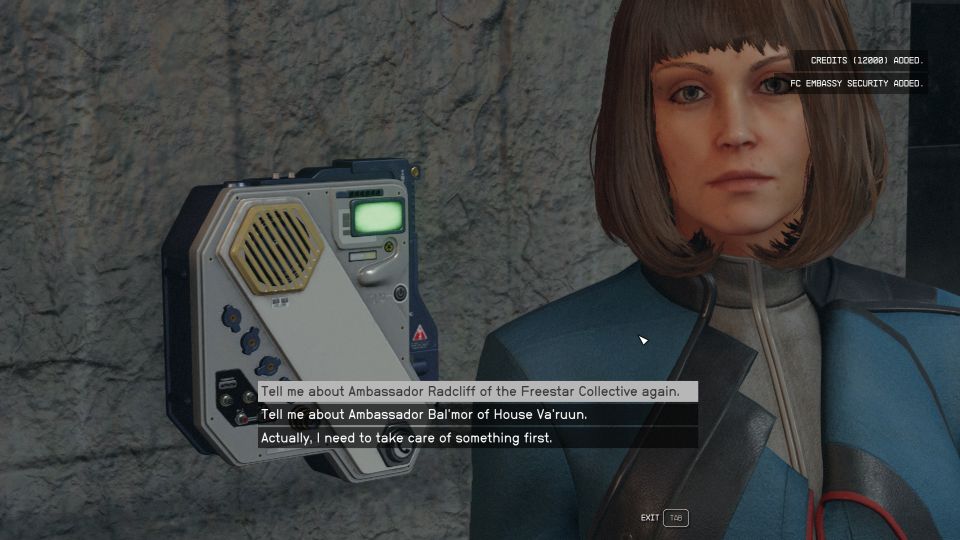 Acquire the Freestar Collective archival code
If you had chosen to talk to Freestar first, then head to the Freestar Embassy.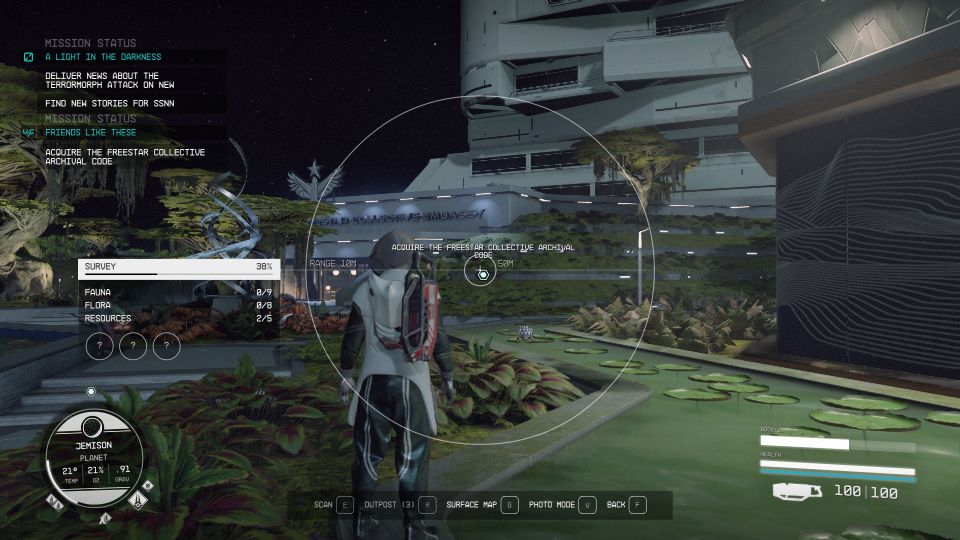 Talk to Ambassador Radcliff in her office.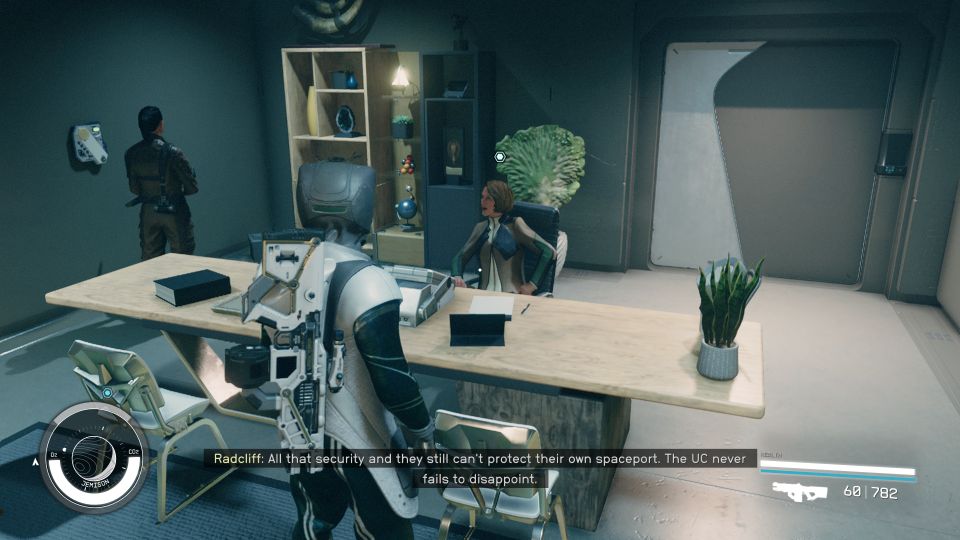 You can then persuade her to give the code. Try to equip apparel with persuasion stat and/or use an aid with persuasion skills before doing this.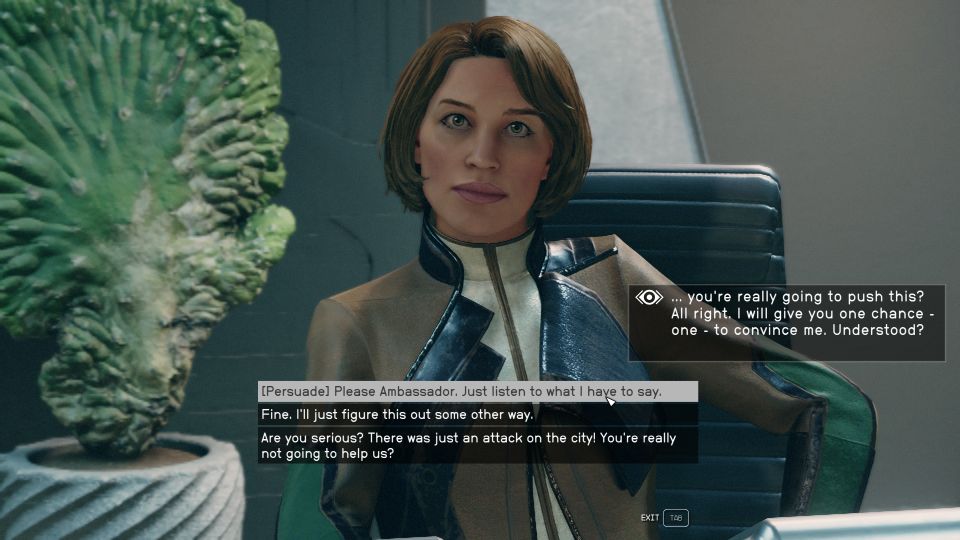 She'll agree to give the code. Follow her for the archival code.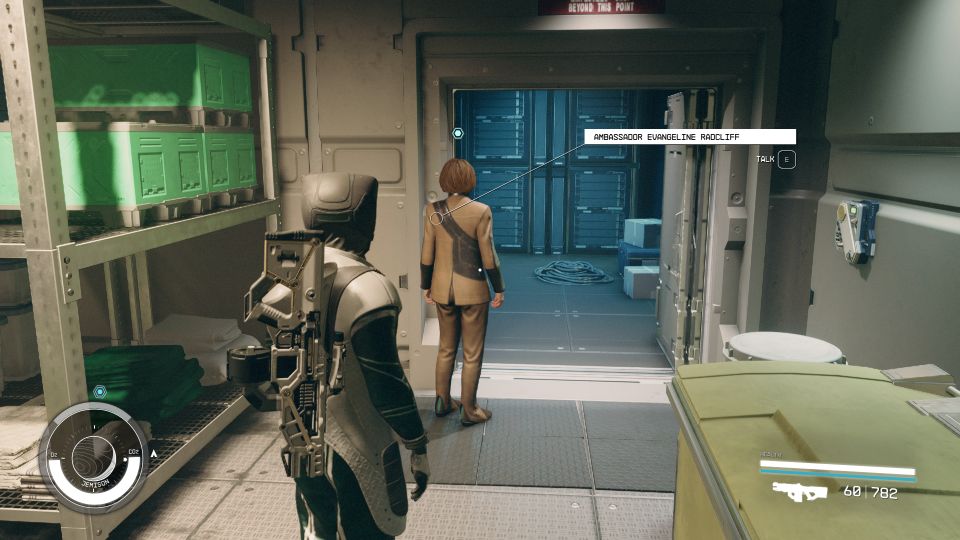 Acquire House Va'ruun's archival code
Next, go to House Va'ruun. The entrance is the small door beside GalBank.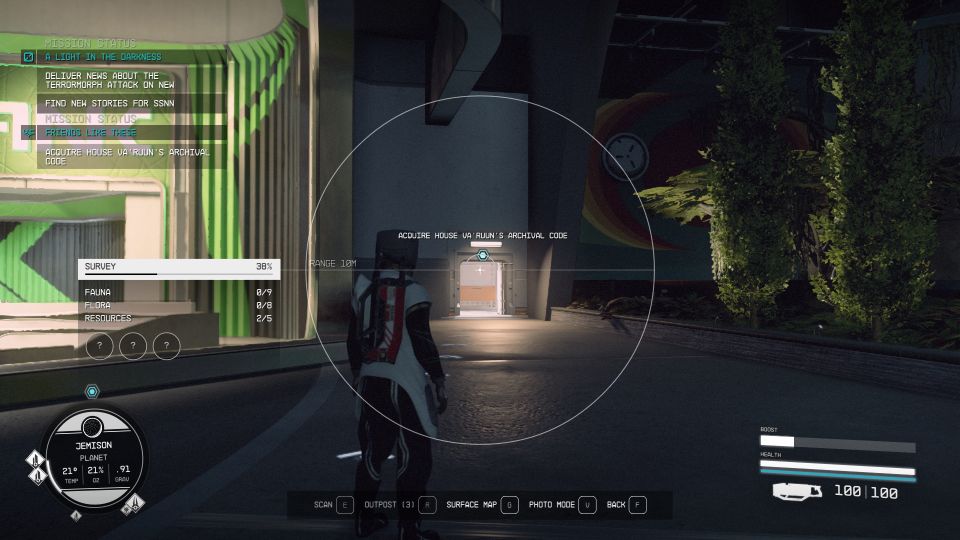 Go through the door and head right to House Va'ruun's Embassy.
Activate the intercom and the power switch
Enter the building and you'll see an intercom. Activate it.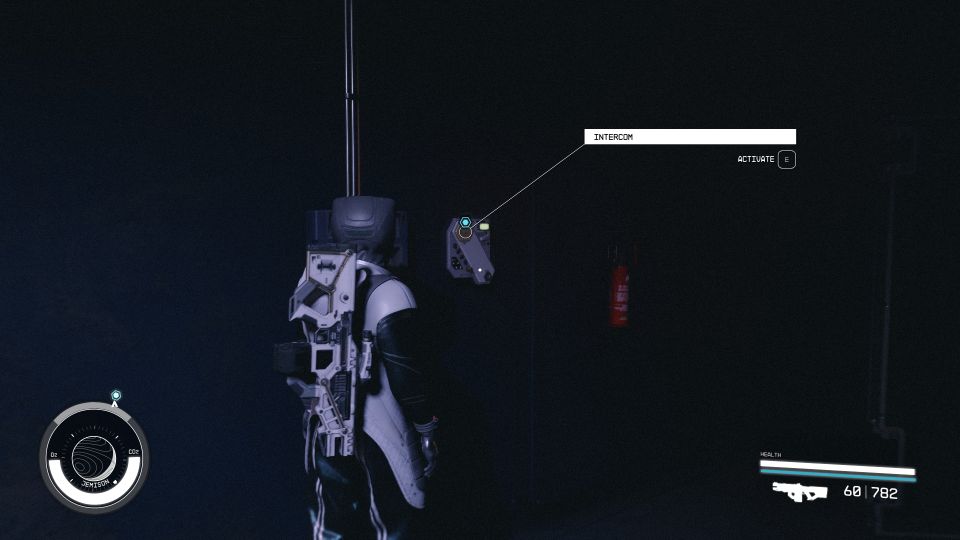 Then, throw the power switch.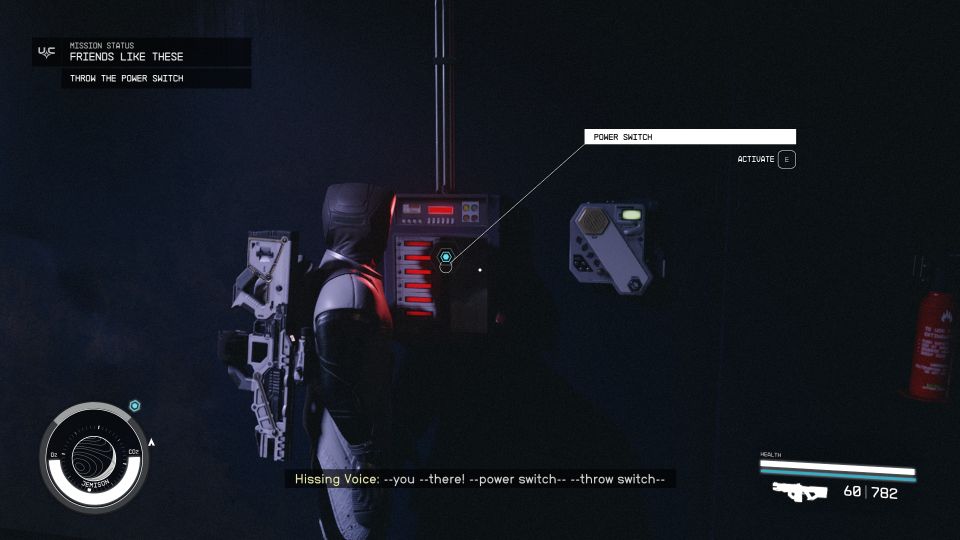 Continue deeper into the Embassy
After turning on the power, continue deeper into the Embassy. Watch out for turrets and robots that will attack you.
You can perhaps look for computers that may shut down those threats on each level.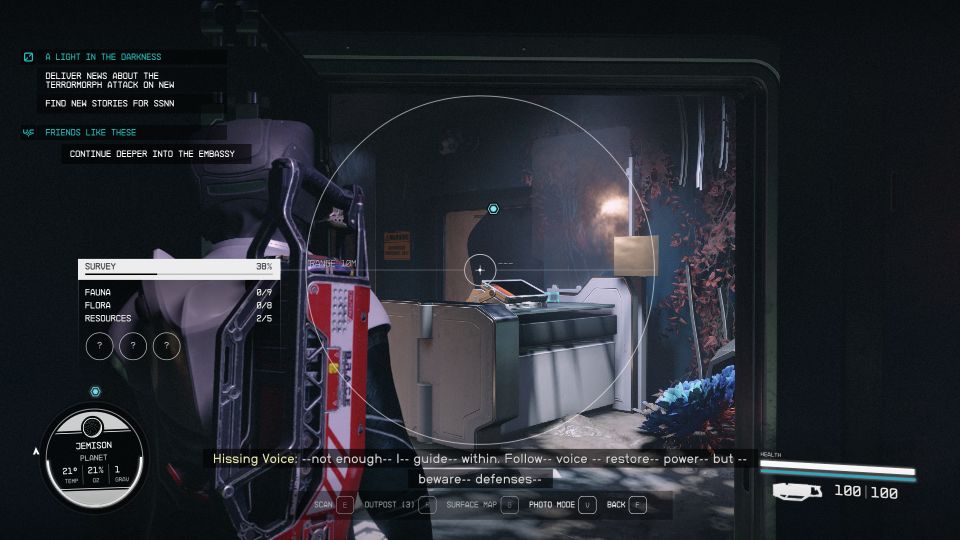 If you didn't, then take down all the enemies.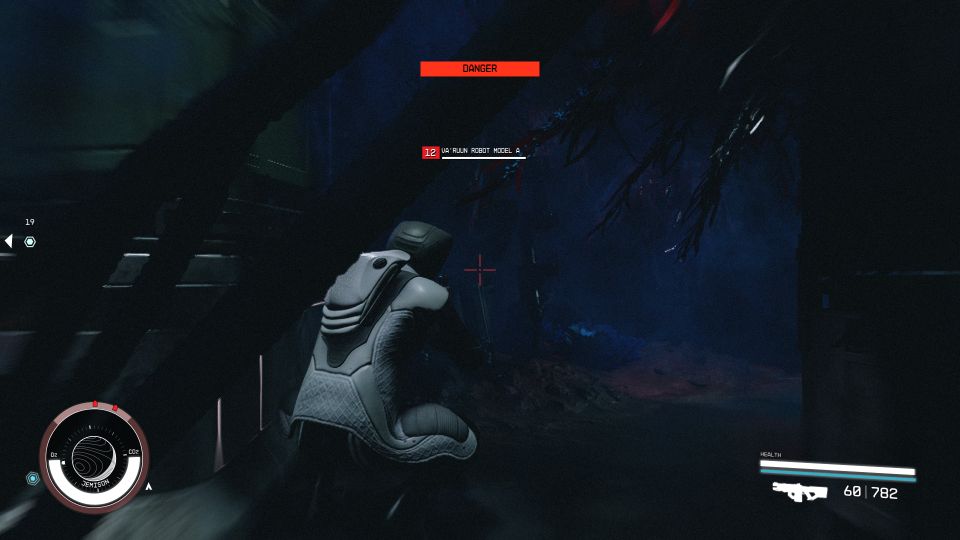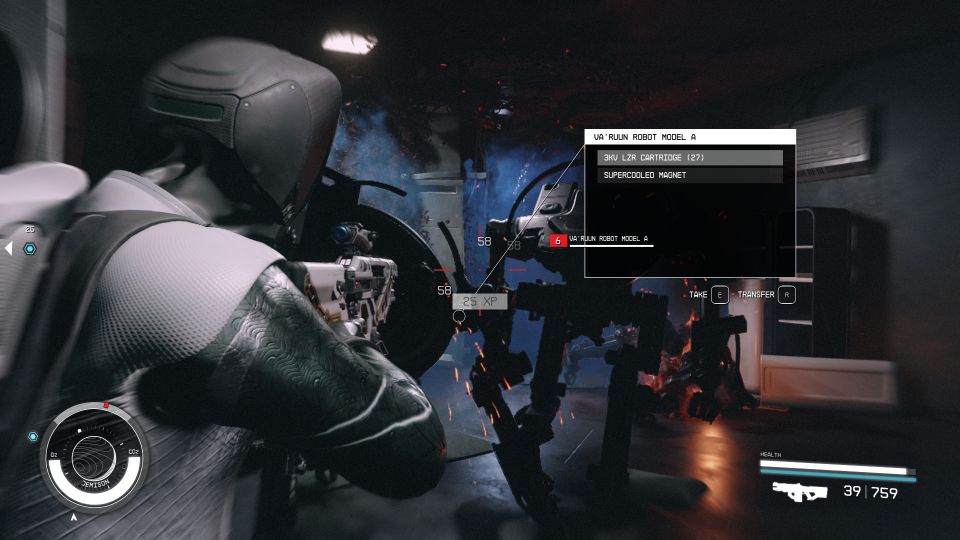 Go to the next intercom
Look for the next intercom. Activate it and then throw the power switch again.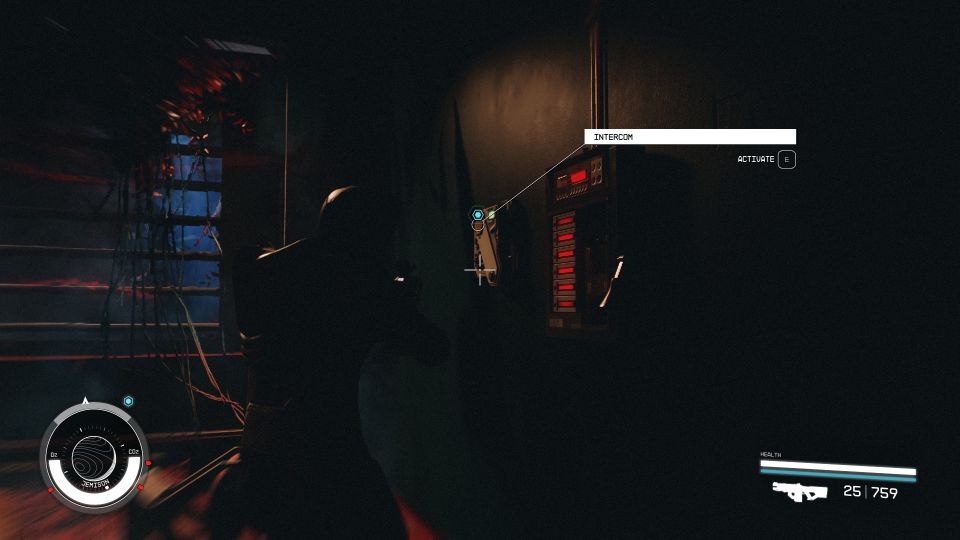 Activate the next two intercoms
Proceed ahead to the next intercom and deal with the enemies along the way.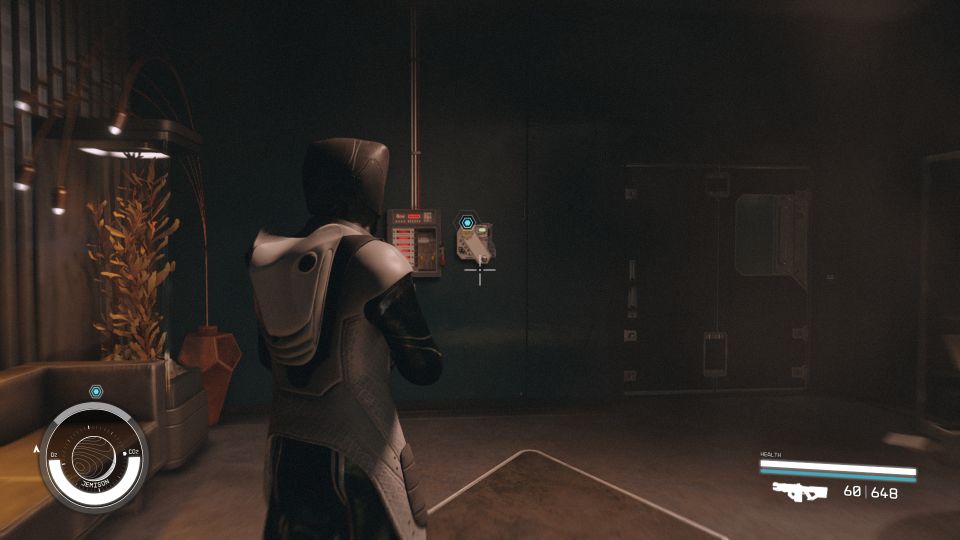 When you're done, go to the last intercom.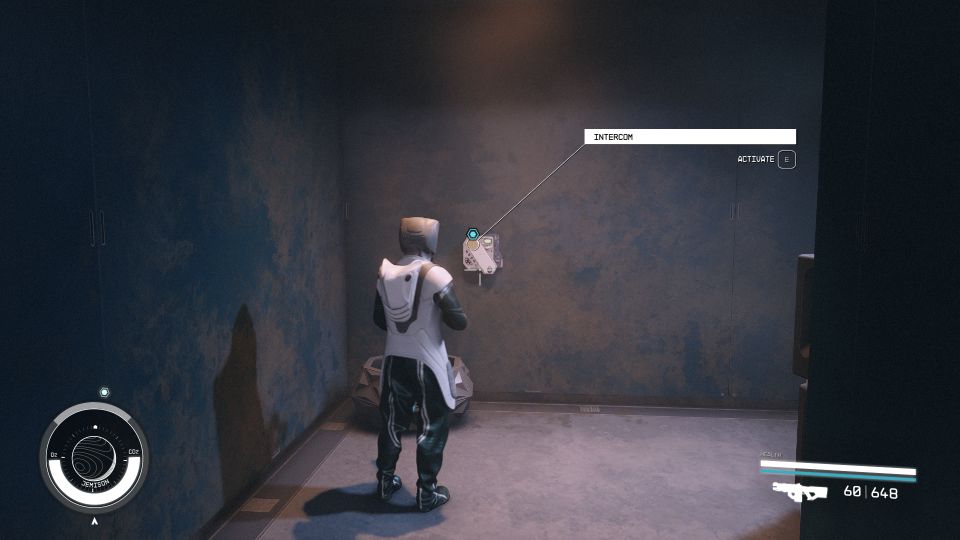 Explore the basement and eliminate the robots
After the last intercom, go downstairs to the basement. There'll be two robots. Eliminate them both.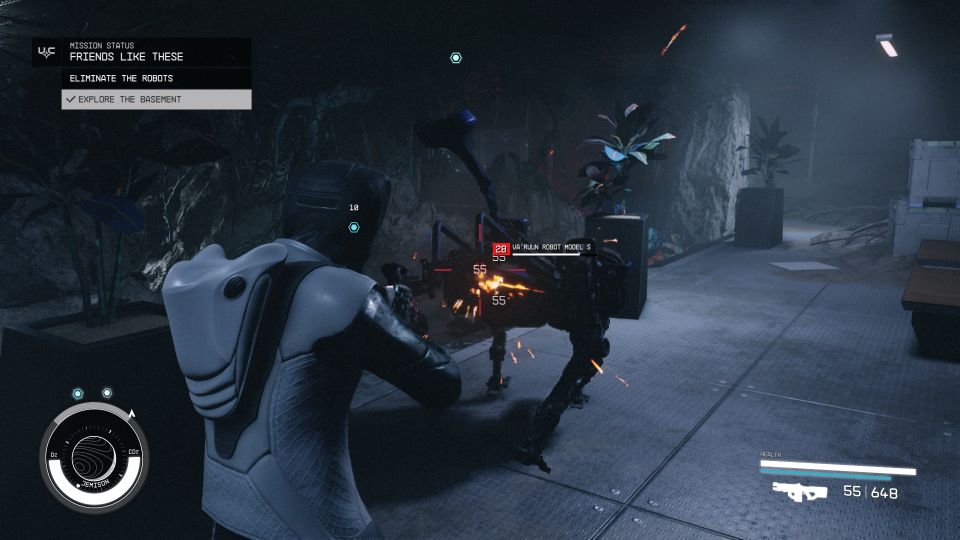 Talk to Ambassador Bal'mor
You'll finally see Ambassador Bal'mor. Talk to him about the archival codes.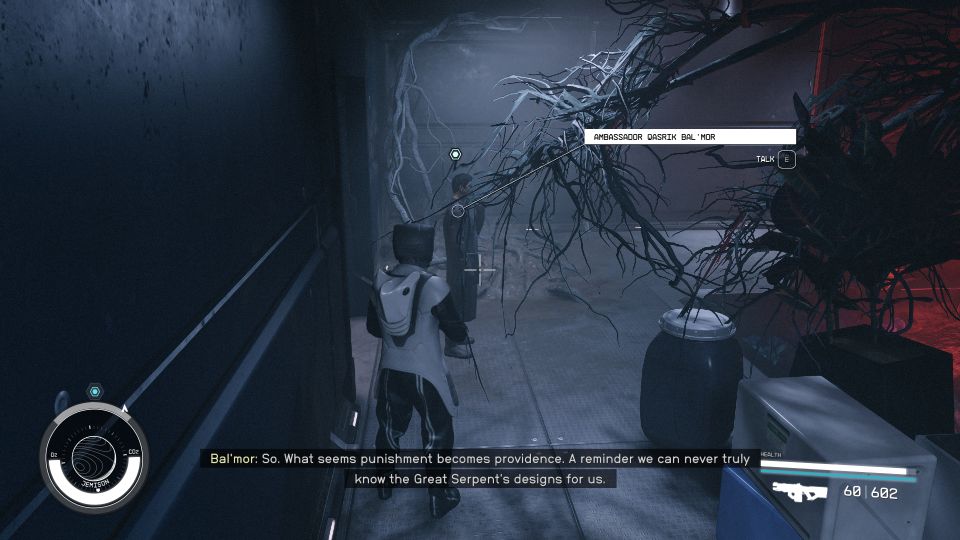 Follow him as he brings the archival code to you.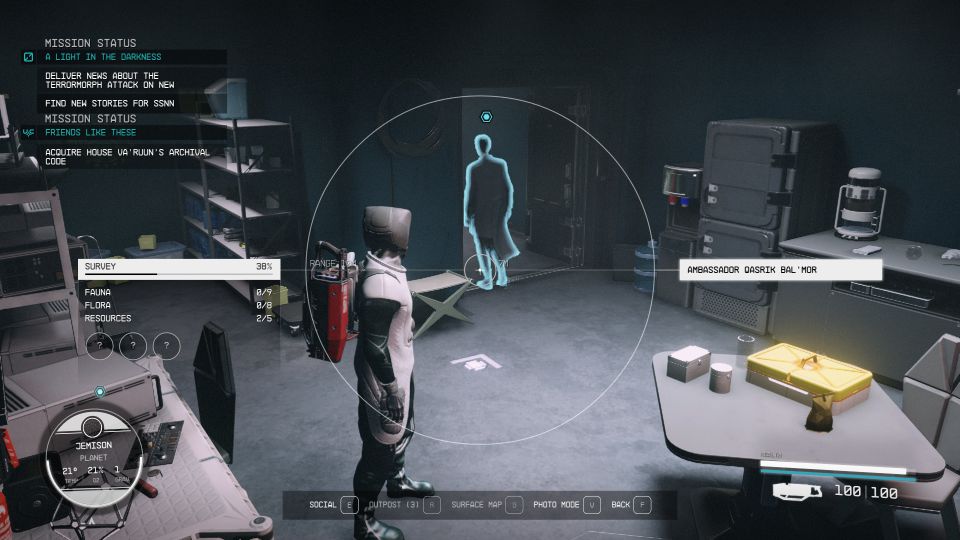 Return to Deputy Elisabeth
Go back to the UC Office to talk to Deputy Elisabeth.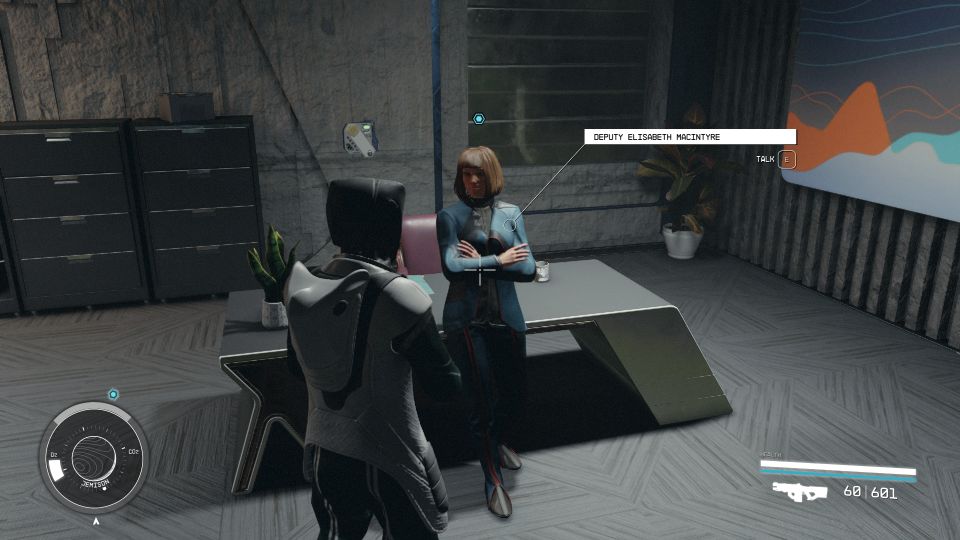 Report to the Armistice Archives
Now, head outside of the UC building and go over to the Armistice Archives.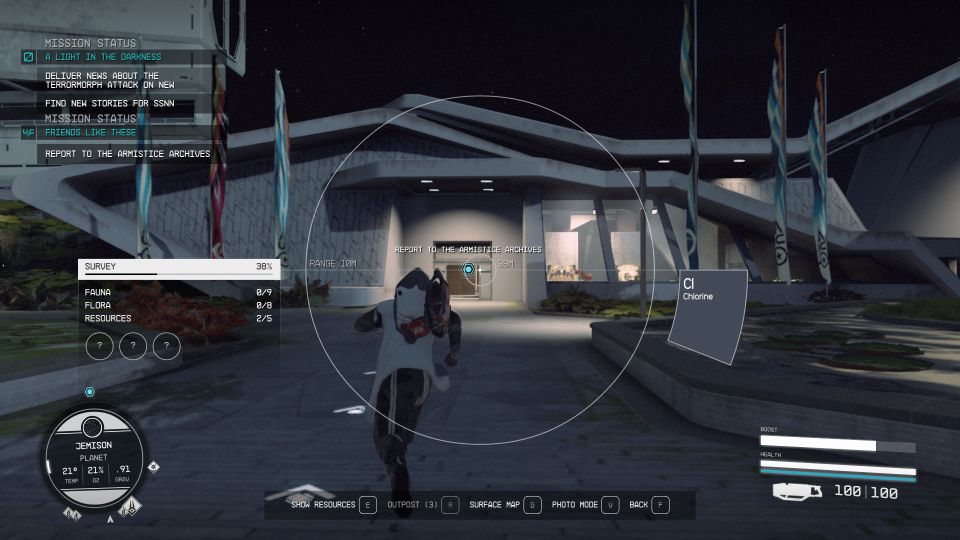 Approach the monitor station.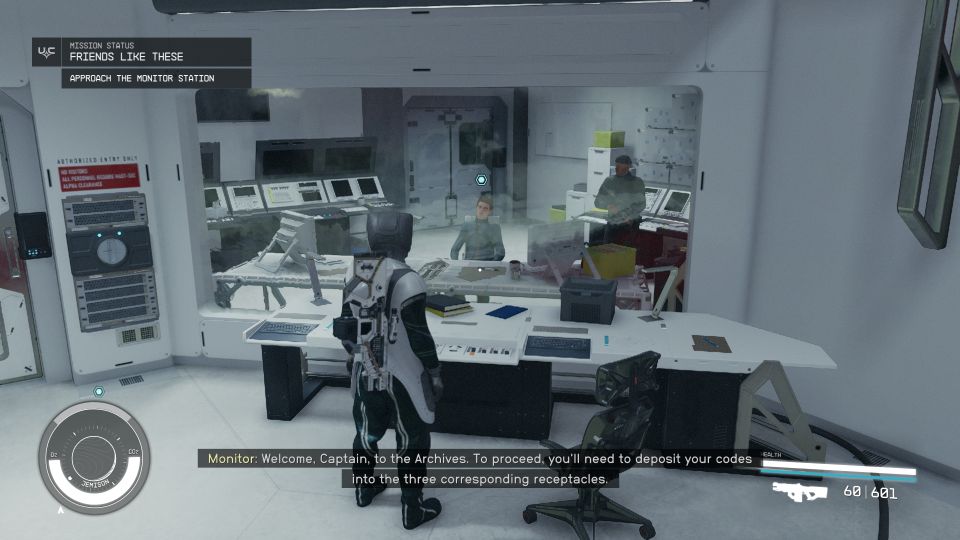 Deposit the code pieces
Next, deposit the code pieces into three separate marked locations.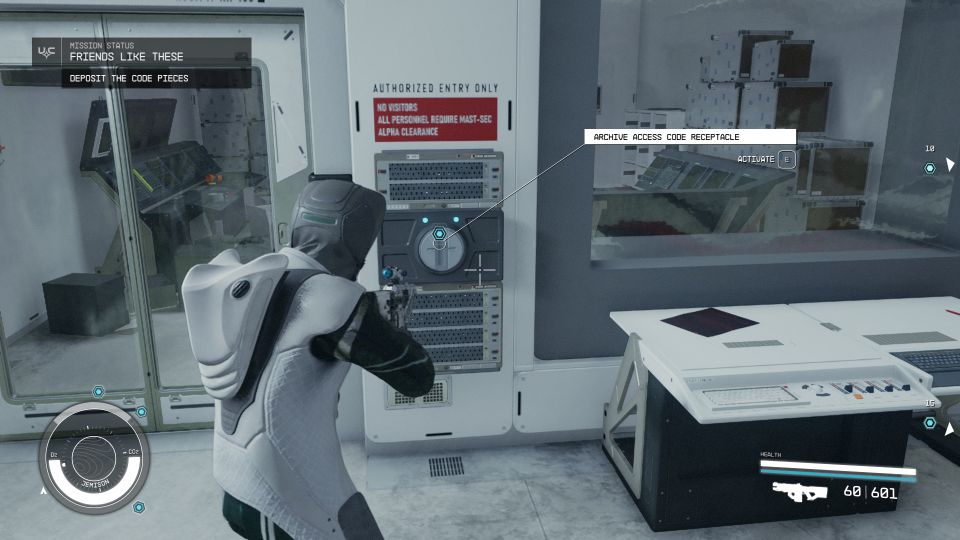 Collect the Terrormorph data
Head inside and collect the Terrormorph data from Unit 18.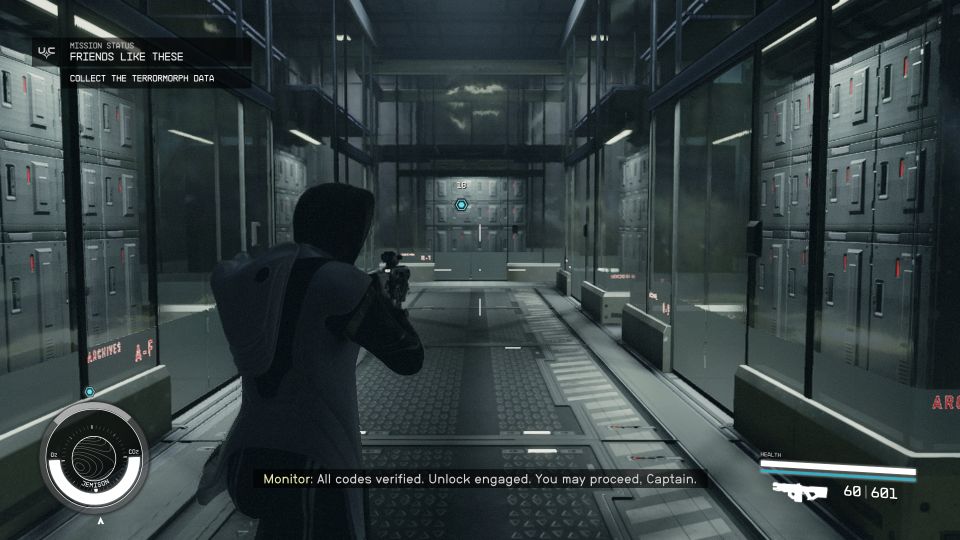 Return to Elisabeth
Head back to the office to talk to Elisabeth and Hadrian. Deliver the Terrormorph data to Hadrian.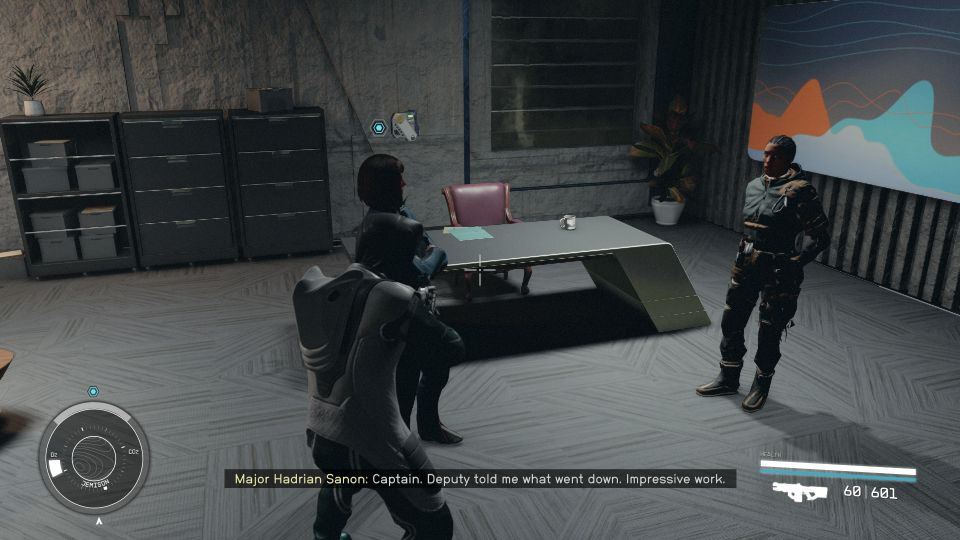 Follow Deputy Elisabeth
Lastly, follow Deputy Elisabeth as she brings you to the rooftop.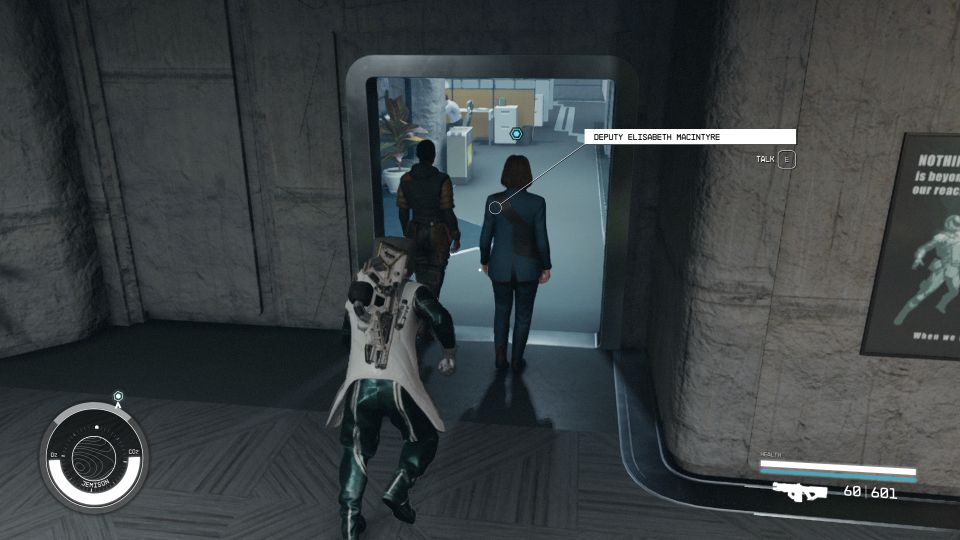 You'll be given 5000 credits and a UC Citizenship. You're now able to acquire property here.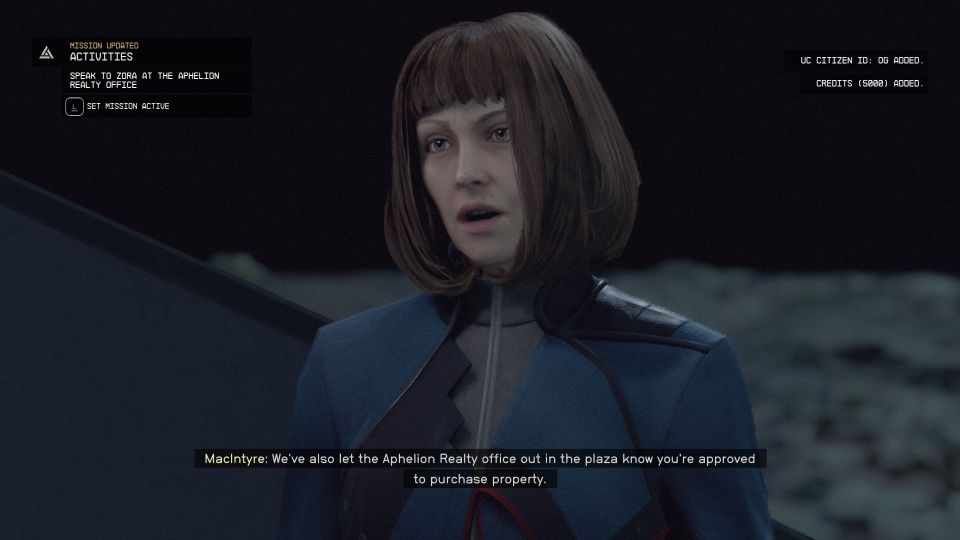 The mission ends here. You'll earn another 12000 credits.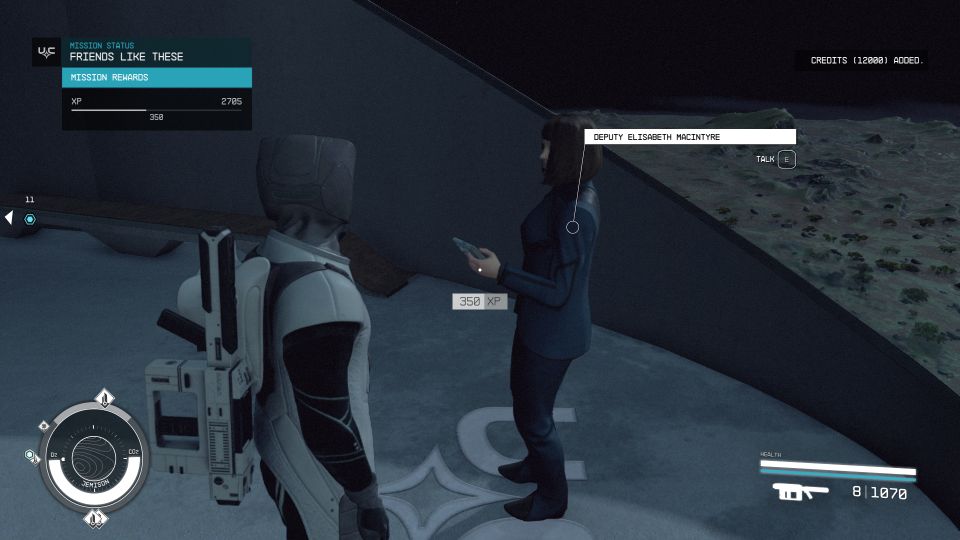 ---
Related posts:
Starfield: Eyewitness Mission Walkthrough & Guide