Eyewitness is a United Colonies mission in Starfield.
Your objective is to deal with the Terrormorphs in Spaceport.
Here's a walkthrough and guide of Eyewitness in Starfield.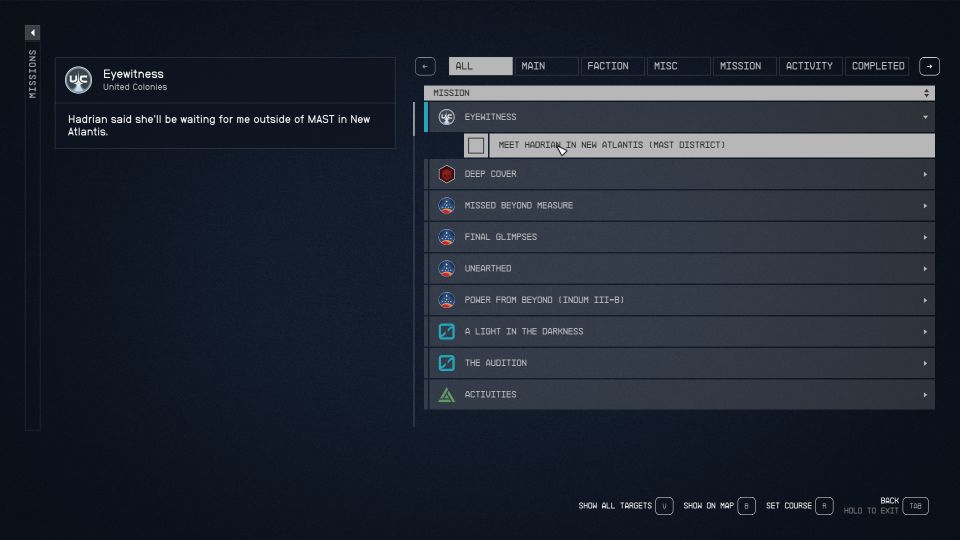 Talk to Hadrian
To begin the mission, talk to Hadrian at the UC building.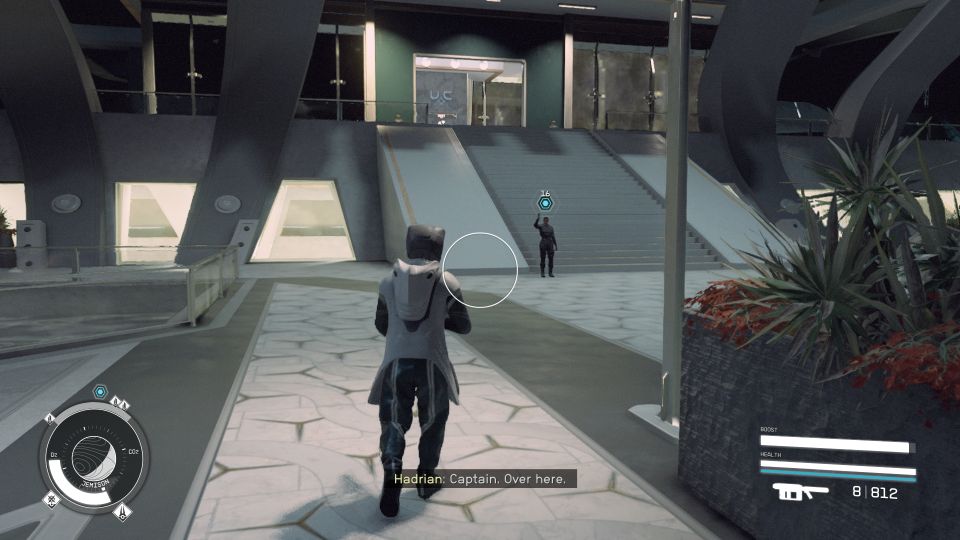 Proceed to the Cabinet Chambers
Use the elevator to get to the Cabinet Chambers floor.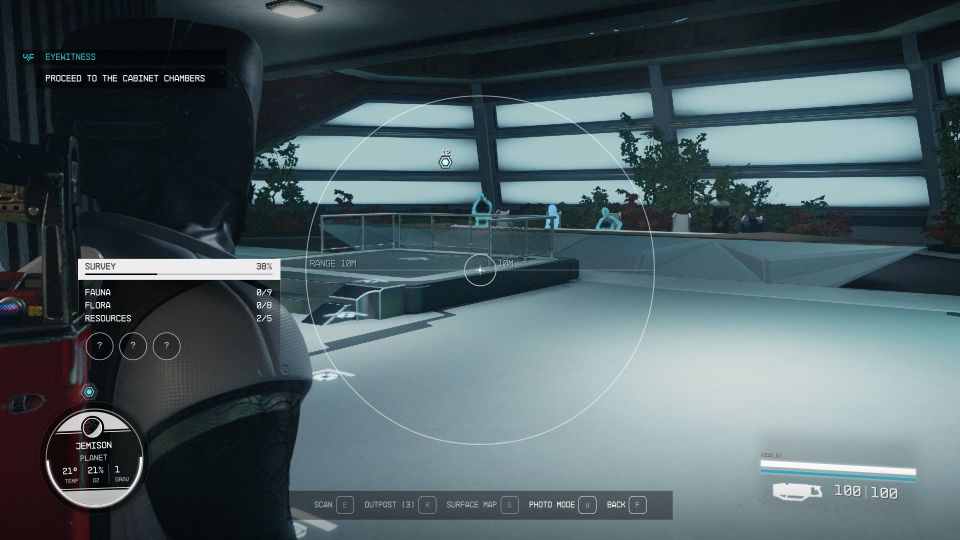 Talk to the president. You can use the line "Yes. If the fear is the data is being weaponized, the Terrormorph program failed. The data is not dangerous" and they'll agree with you.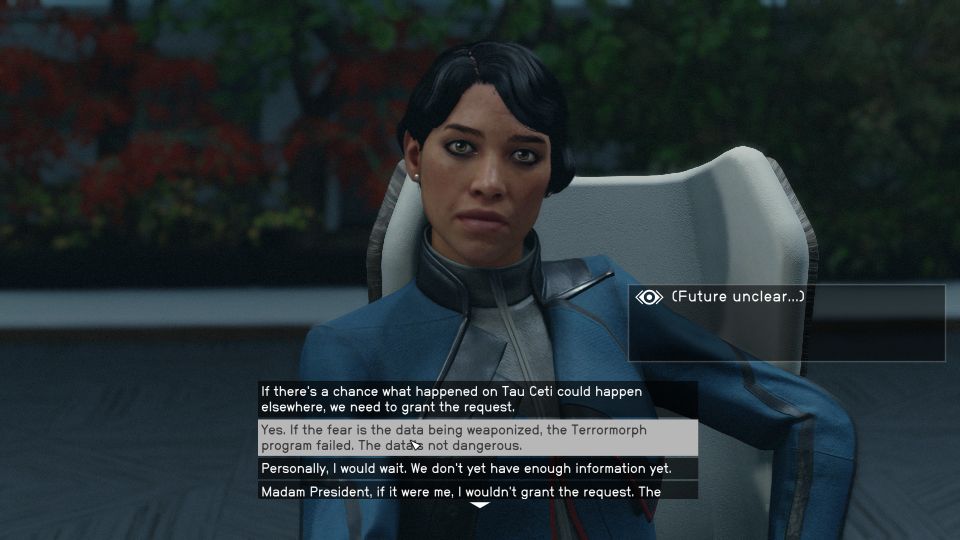 However, a Terrormorph attack will occur at the Spaceport. Just watch them talk.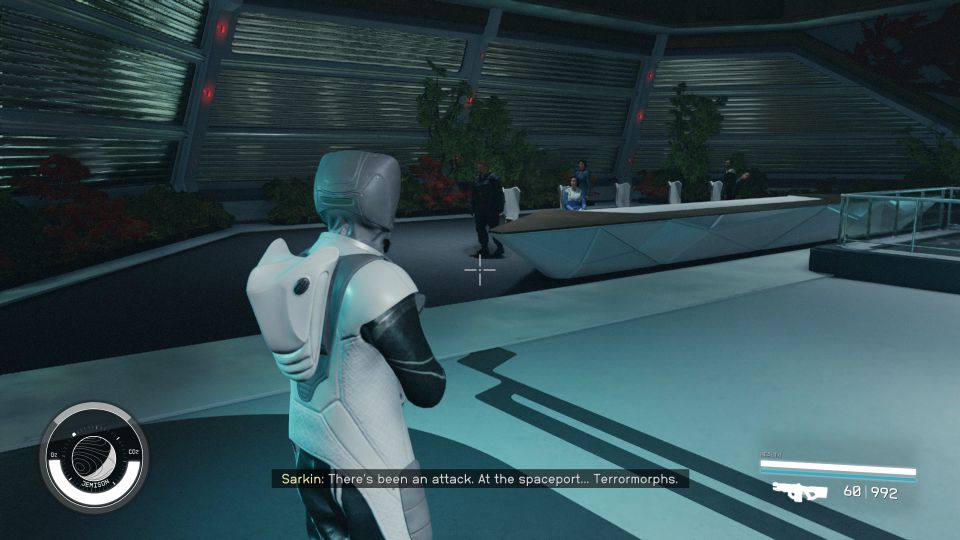 Collect the EM weapon
Go to the NAT Transit. Collect the EM weapon on the floor.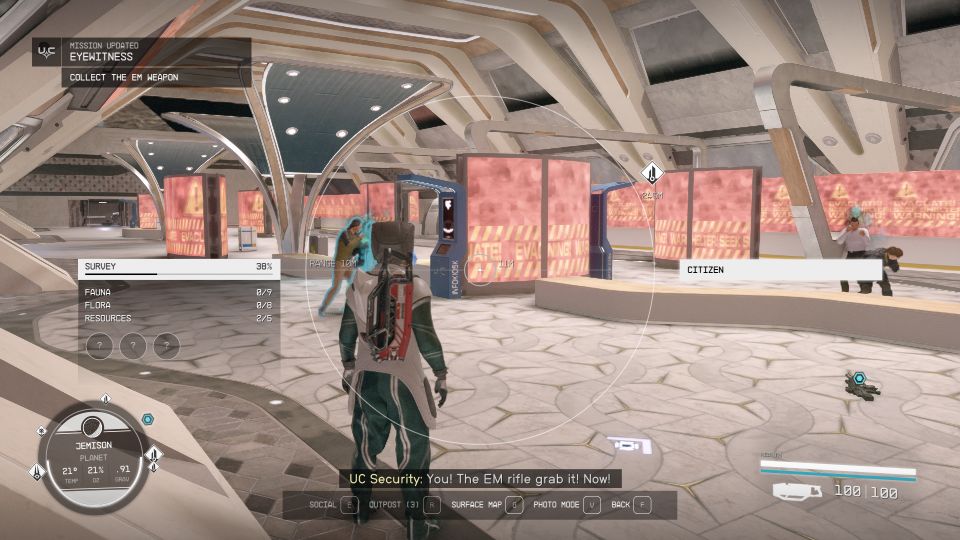 It's a Modified EM Calibrated Orion. Equip it.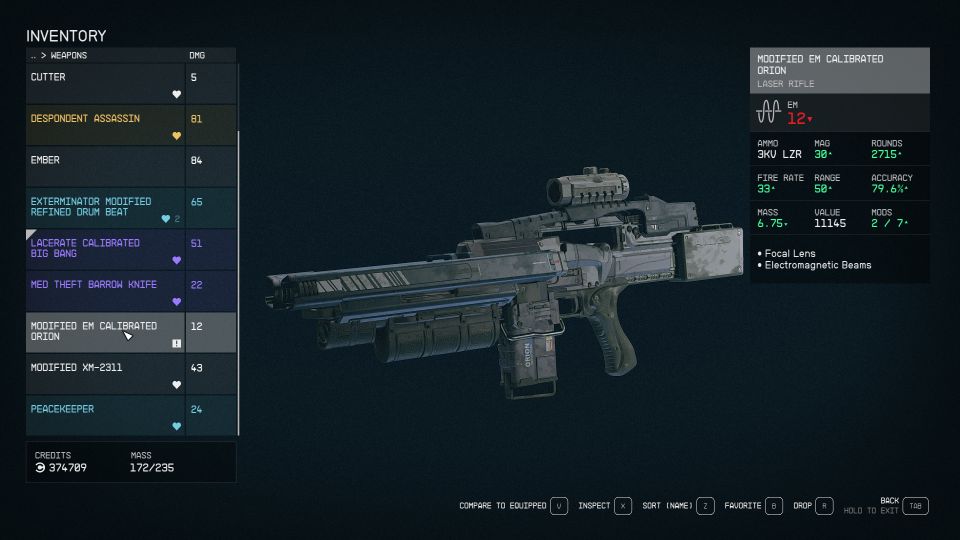 Incapacitate the attackers
Use the EM weapon to incapacitate the attackers.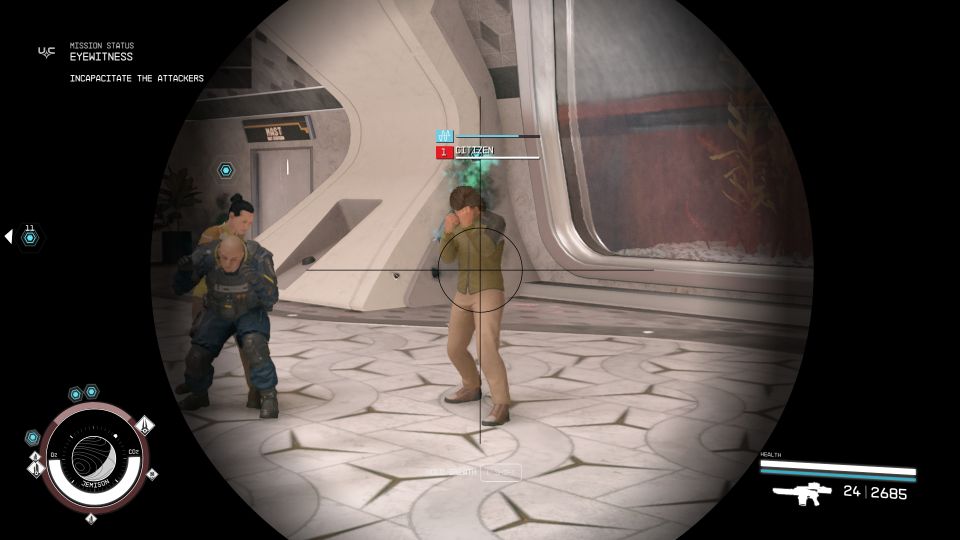 Talk to the UC Security when you're done.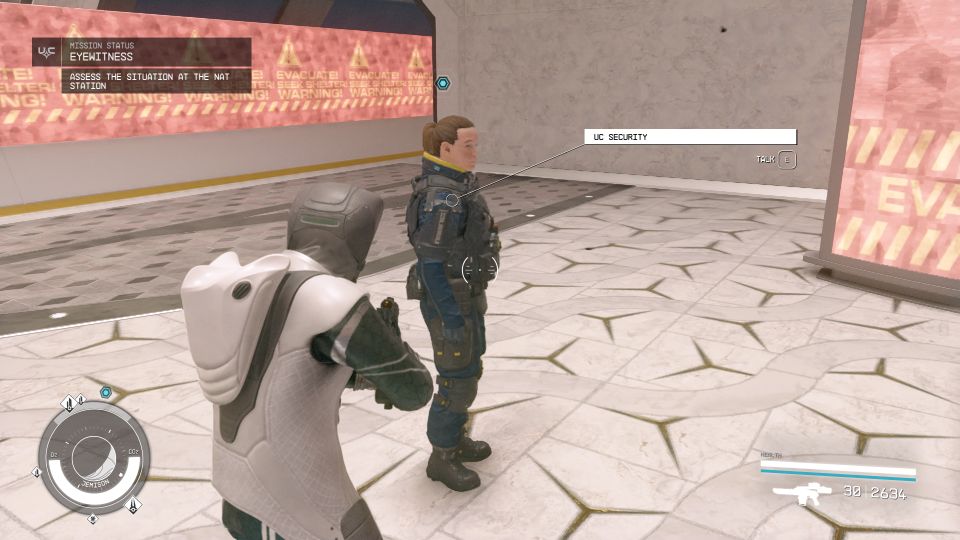 Proceed to the Spaceport
Use the transit to go to Spaceport. Head to the marked location.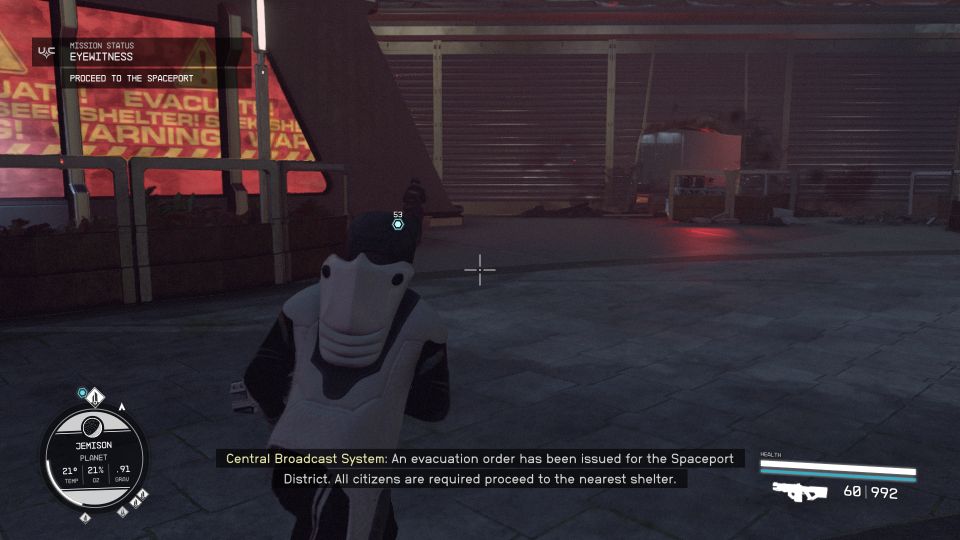 Eliminate the Terrormorph
You'll see some guards battling with a Terrormorph. Help them eliminate the creature.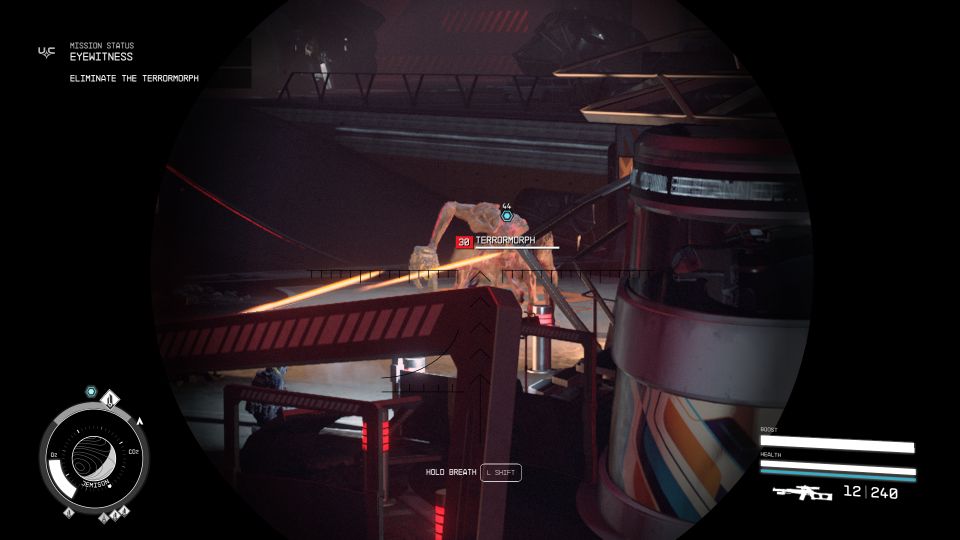 Talk to Sergeant Yumi after the battle. You can also grab all of the ammo on the table.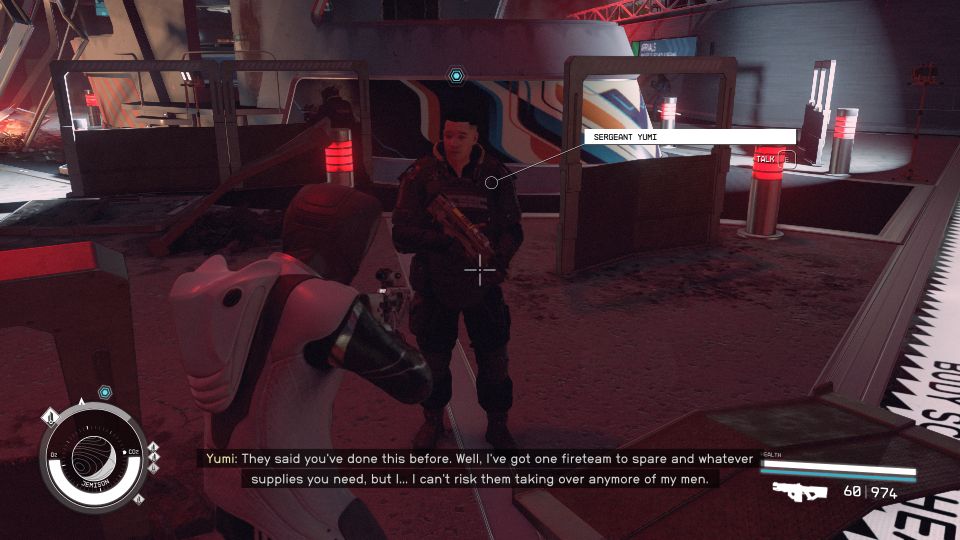 (Optional) Talk to the Fireteam
If you wish to get help for the subsequent Terrormorphs, you can ask the Fireteam for backup.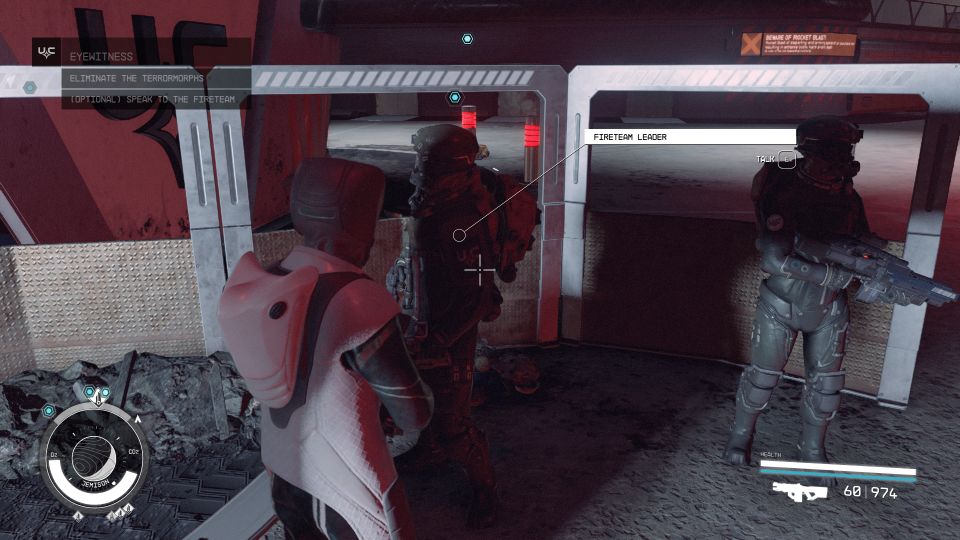 Defeat the Terrormorphs
When you're ready, go to the landing pad and defeat two Terrormorphs at separate locations.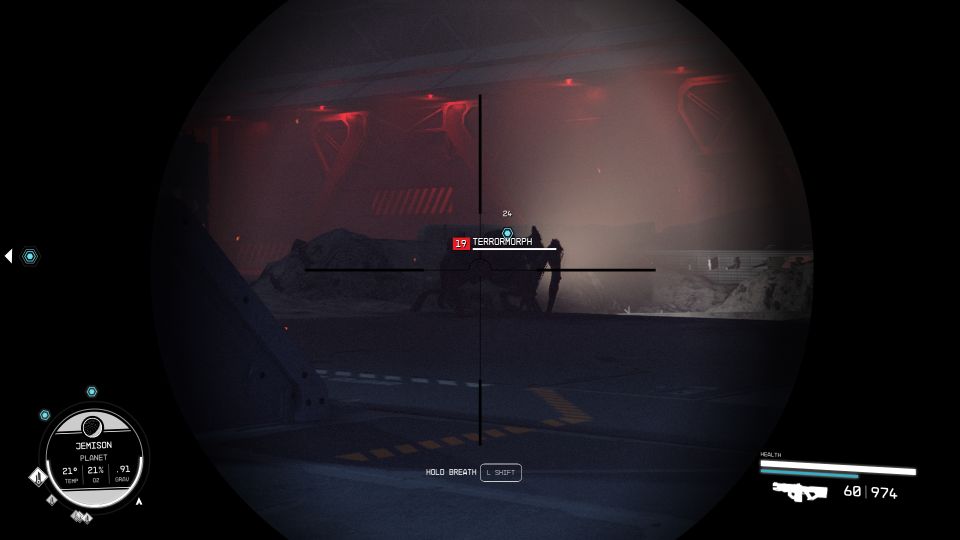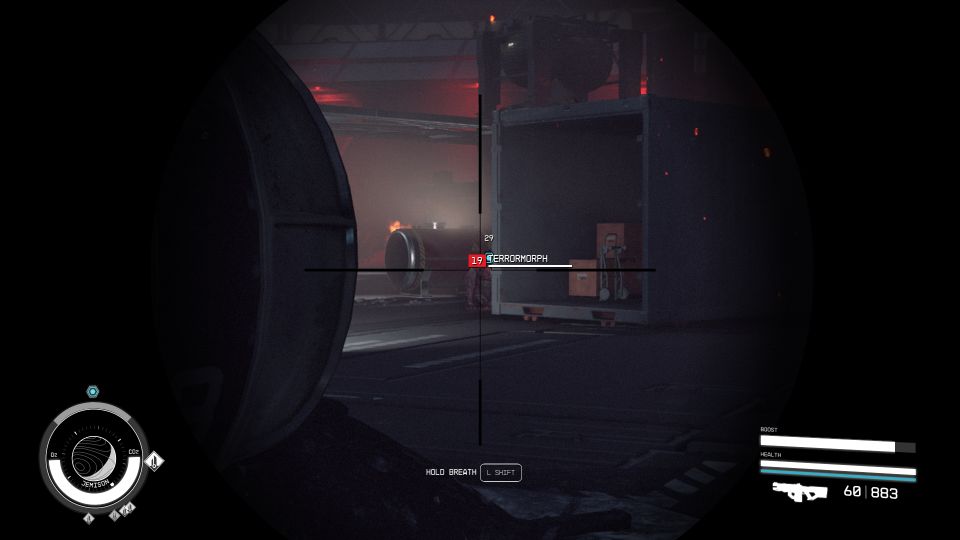 Return to Sergeant Yumi
After eliminating the Terrormorphs, return to Sergeant Yumi.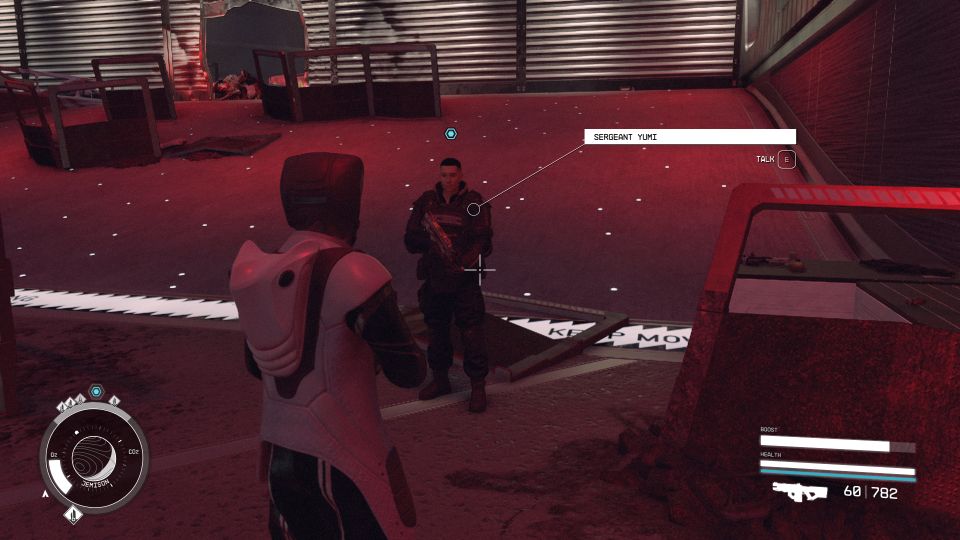 Report to President Abello
Go back to the Cabinet Chambers to report to President Abello.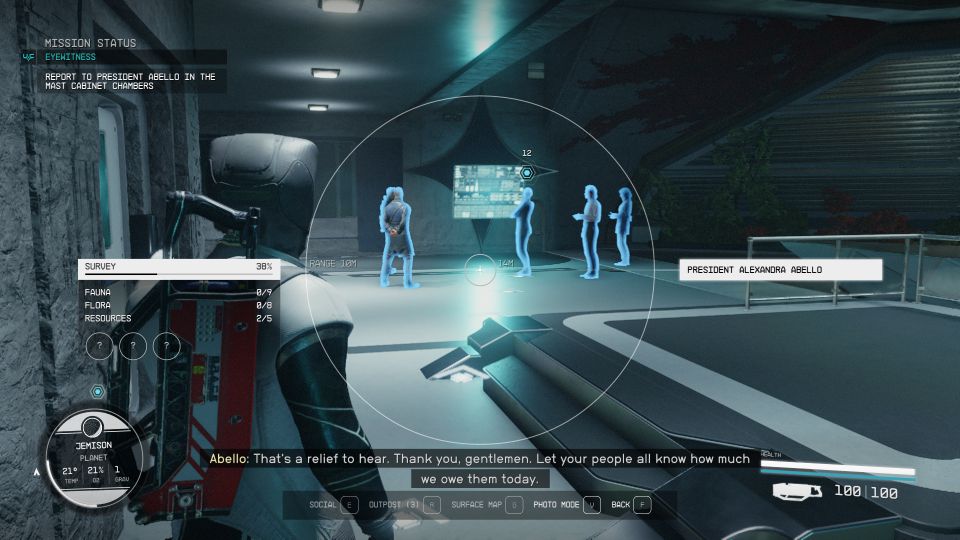 The mission ends here. You'll earn 12000 credits.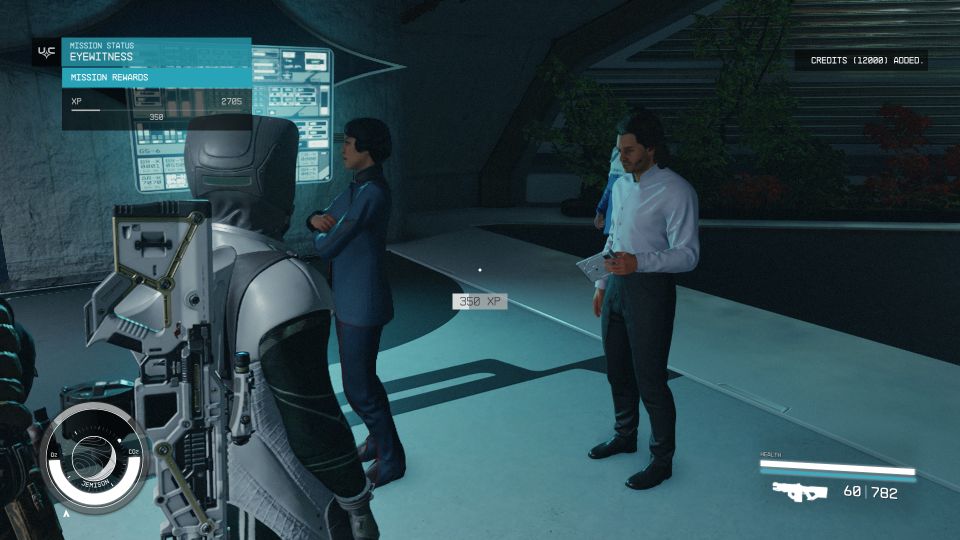 ---
Related posts:
Starfield: Delivering Devils Walkthrough & Guide