Suspicious Activities is a side mission available in New Atlantis in Starfield.
Your objective is to help Theresa Mason investigate her customers.
Here's a walkthrough and guide of Suspicious Activities in Starfield.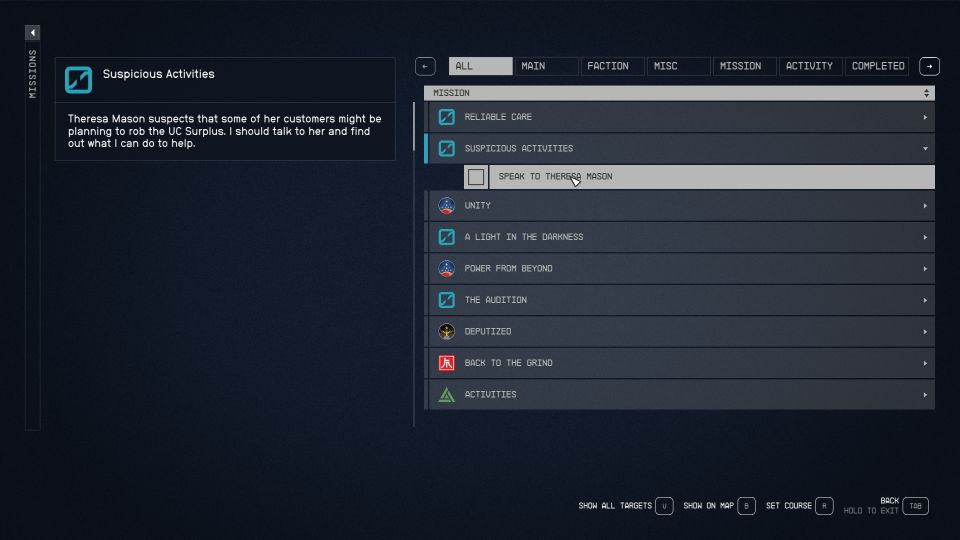 Talk to Theresa Mason to begin the mission.
Whichever dialogue option you choose she'll still ask you to investigate first.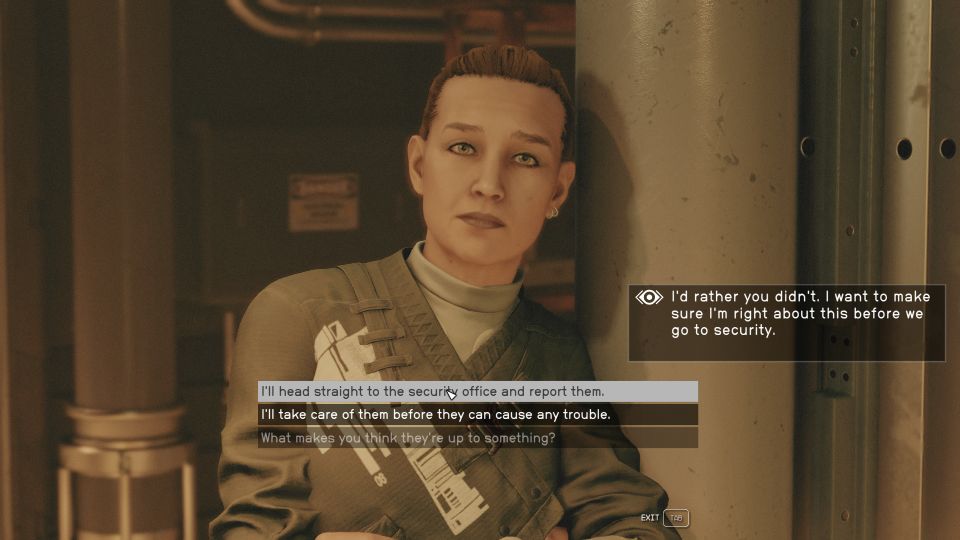 Eavesdrop on the suspicious people outside of UC Surplus
Find the suspicious people just outside of UC Surplus. You'll see two guys here; one of the named Louis.
Eavesdrop on their conversation first.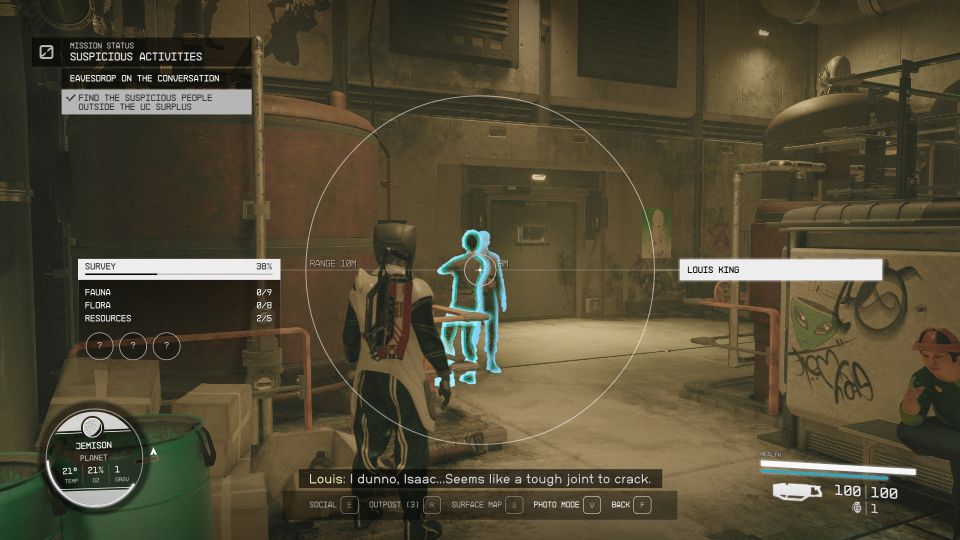 Return to Theresa
When you're done, report to Theresa about their planned robbery.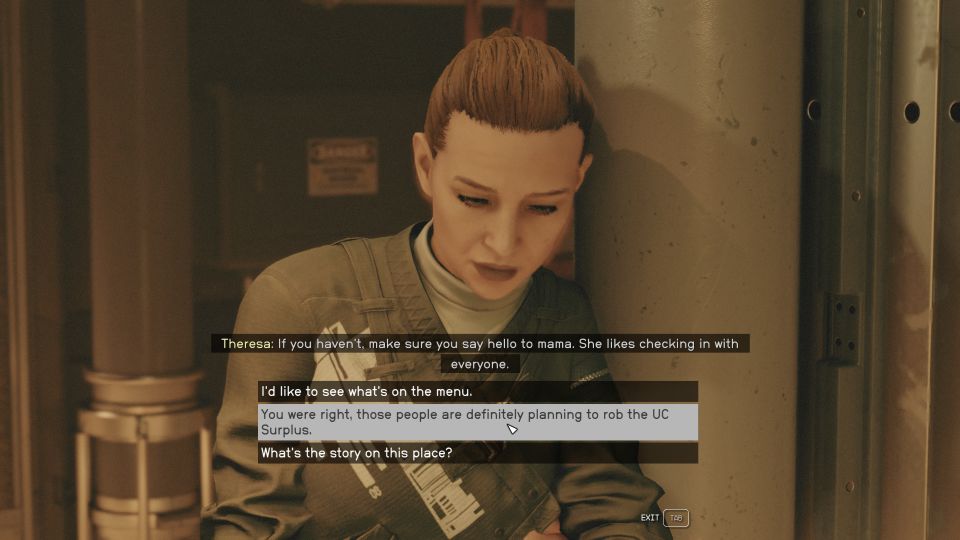 You can offer to take care of them but she'll still insist that you go to the security office.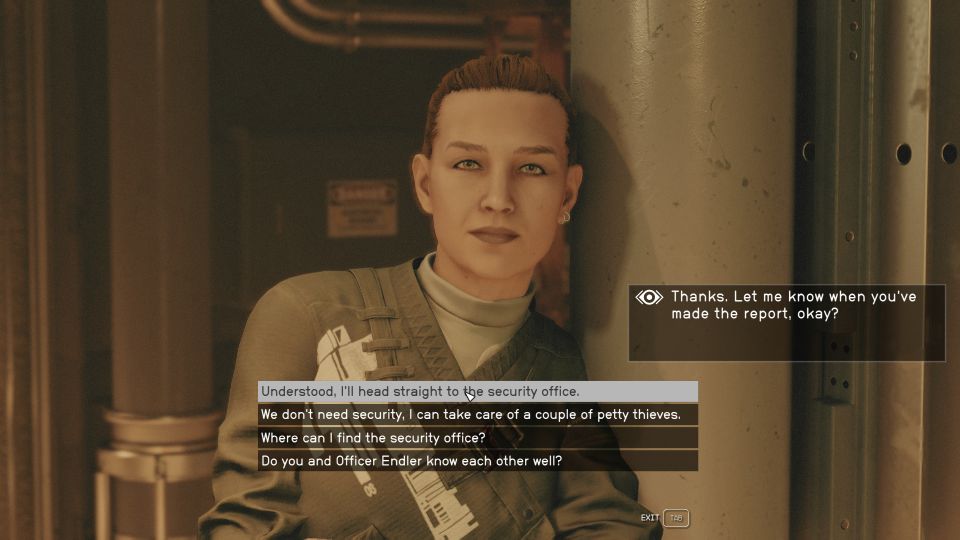 Talk to Karson
Head to the security office just nearby and talk to Karson about the planned robbery.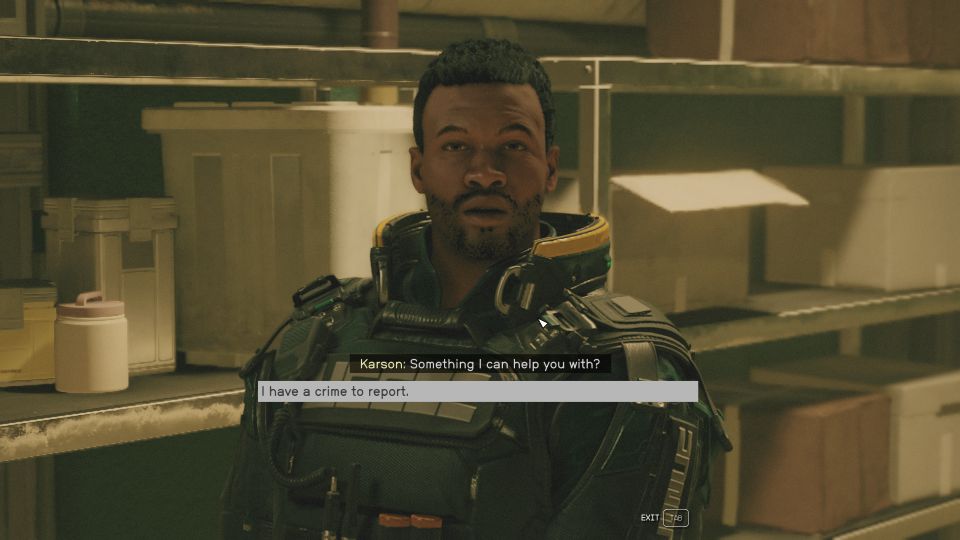 Talk to Theresa
Karson will agree to investigate himself. Return to Theresa to complete the mission and you'll earn 3000 credits.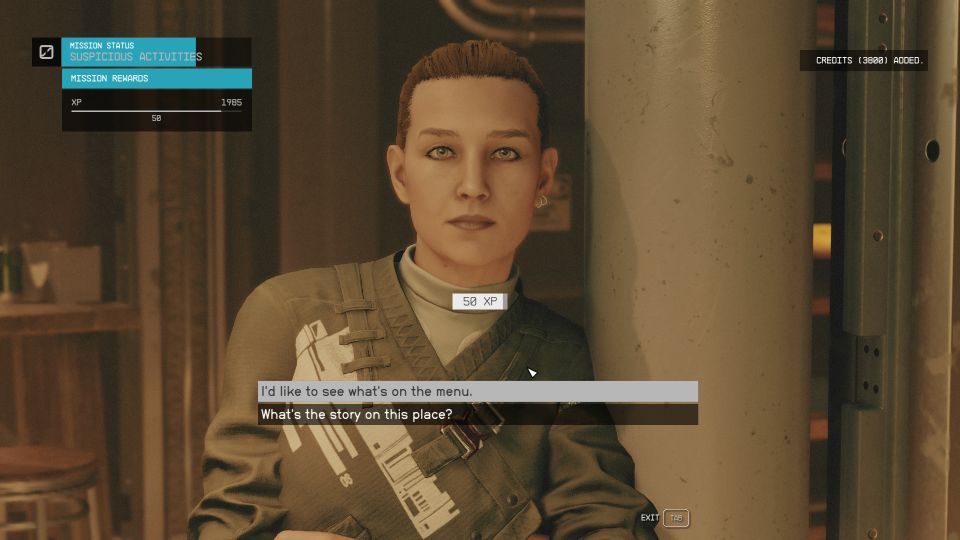 ---
Related posts:
Starfield: Primary Sources Walkthrough & Guide