Primary Sources is a side mission in New Atlantis, Jemison in Starfield.
Your objective is to help Nadia Muffaz from SSNN interview business owners in The Well.
Here's a walkthrough and guide of Primary Sources in Starfield.
To begin the mission, talk to Nadia at SSNN in the Commercial District of New Atlantis.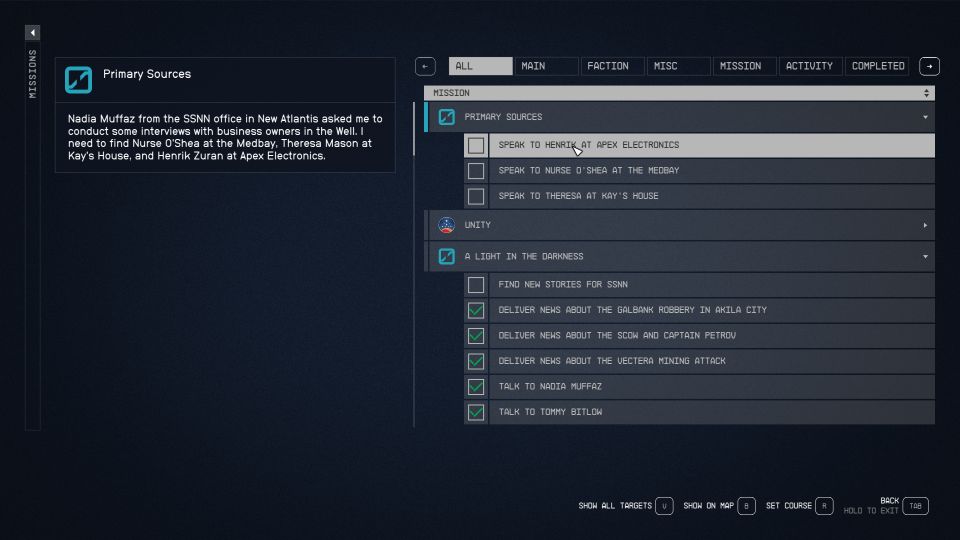 Speak to Henrik at Apex Electronics
There are three people to interview in The Well.
The first one is Henrik Zuran at Apex Electronics. Just talk to him.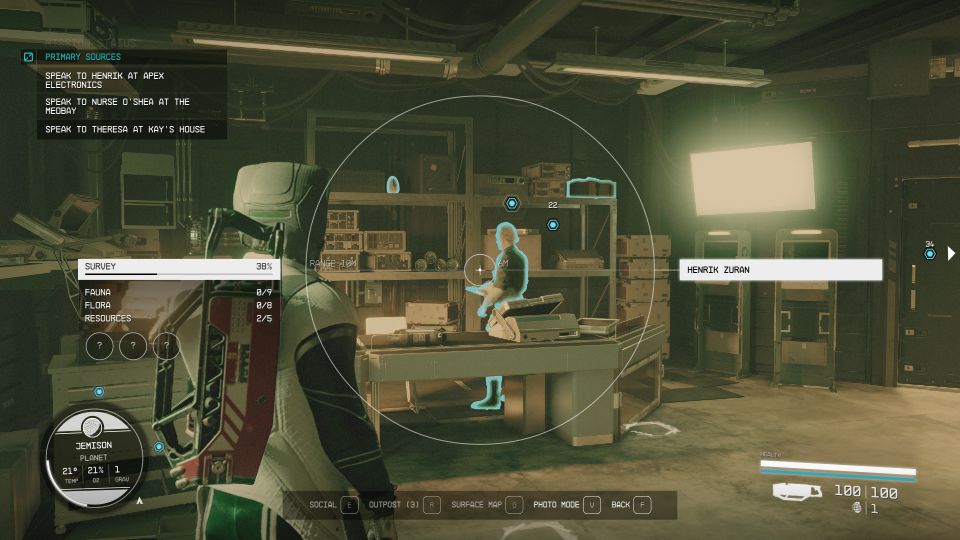 Speak to Theresa Mason at Kay's House
Next is Theresa at Kay's House. Ask her about things. You'll also unlock another mission.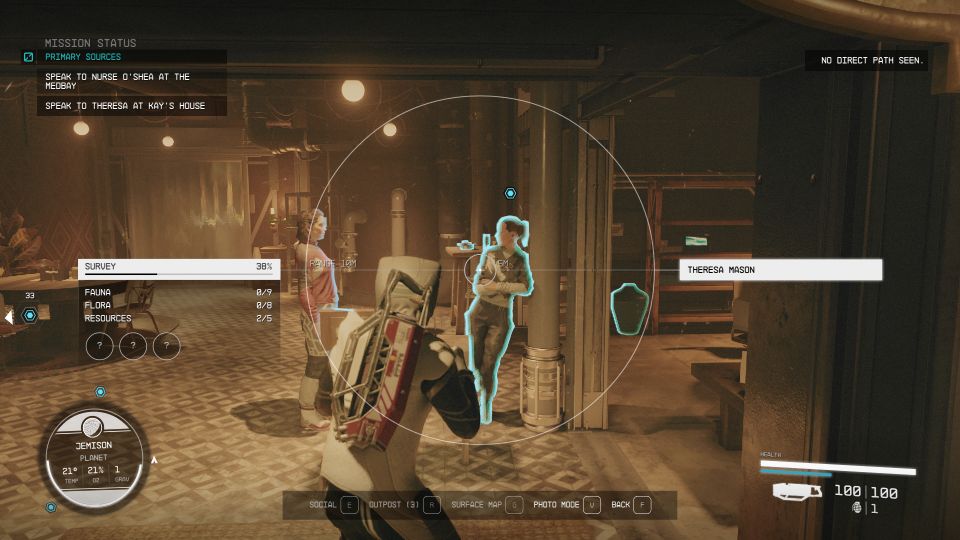 Talk to Nurse O'Shea at the Medbay
Lastly, talk to Talia O'Shea at the Medbay. She also has a separate mission that you can unlock.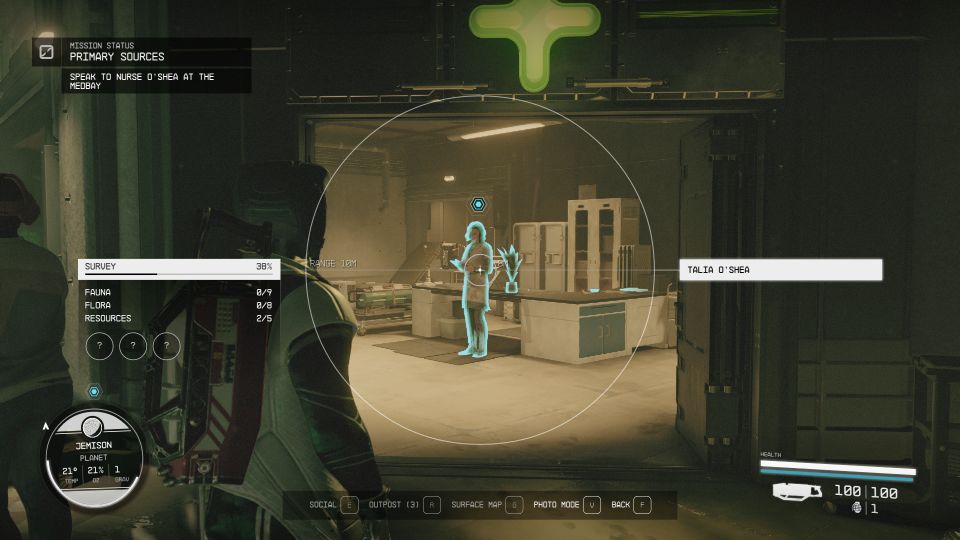 Return to Nadia
Head back to the SSNN office to report to Nadia. The mission ends here and you'll get 2500 credits.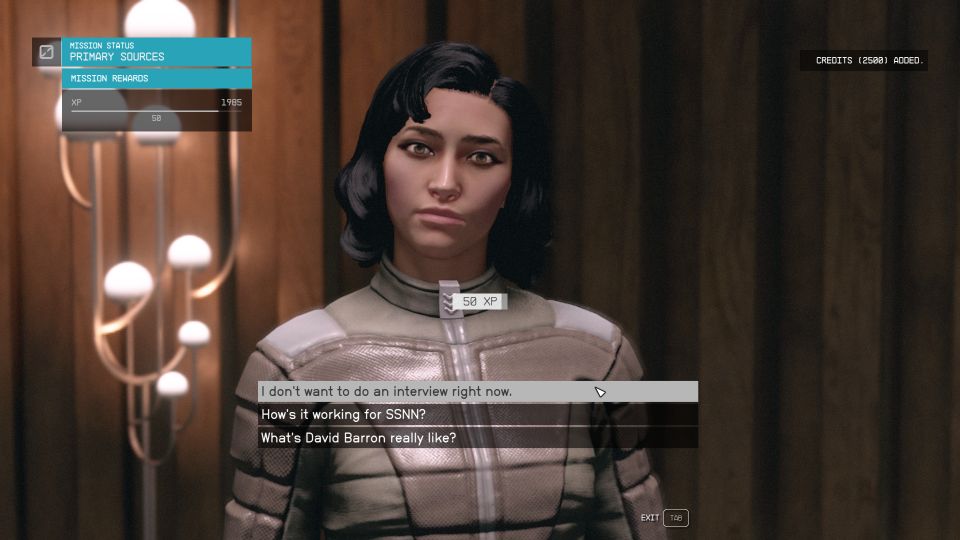 ---
Related posts:
Starfield: Companion's Belongings Walkthrough & Guide