Reliable Care is a side mission available in The Well in Jemison of Starfield.
Your objective is to help Nurse O'Shea with the sick children.
Here's a walkthrough and guide of Reliable Care in Starfield.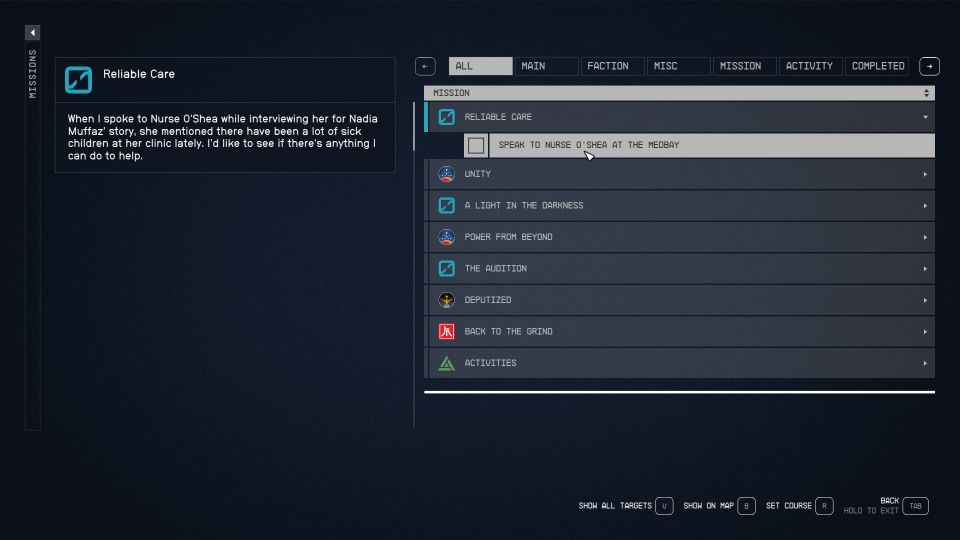 To begin the mission, talk to Talia O'Shea at the Medbay in The Well of New Atlantis.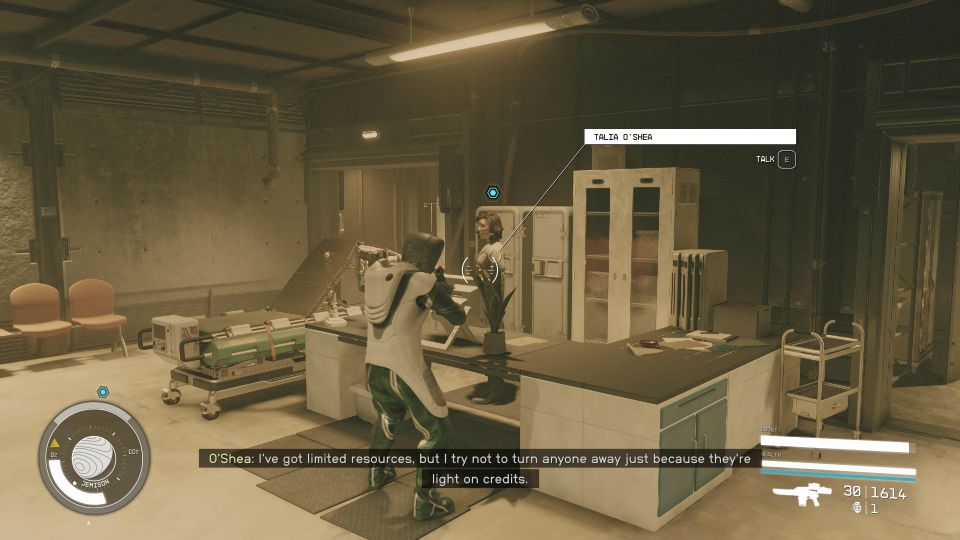 Talk to Alexei
You'll then need to find Dr. Alexei at Reliant Medical in the Mast District.
Talk to him and he'll know what to do.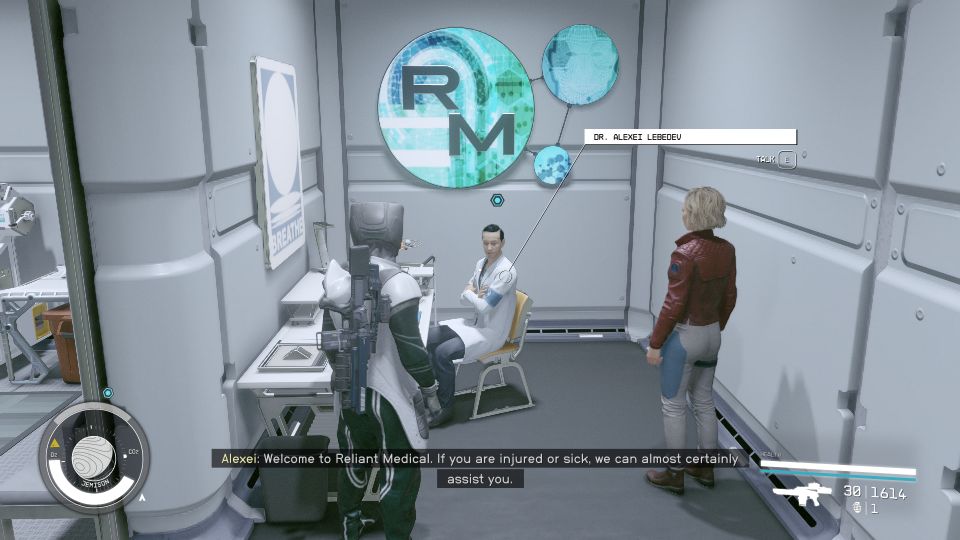 Return to Nurse O'Shea
Head back to Nurse O'Shea to deliver what the doctor had written. The mission ends here.
You'll earn 2500 credits for the work.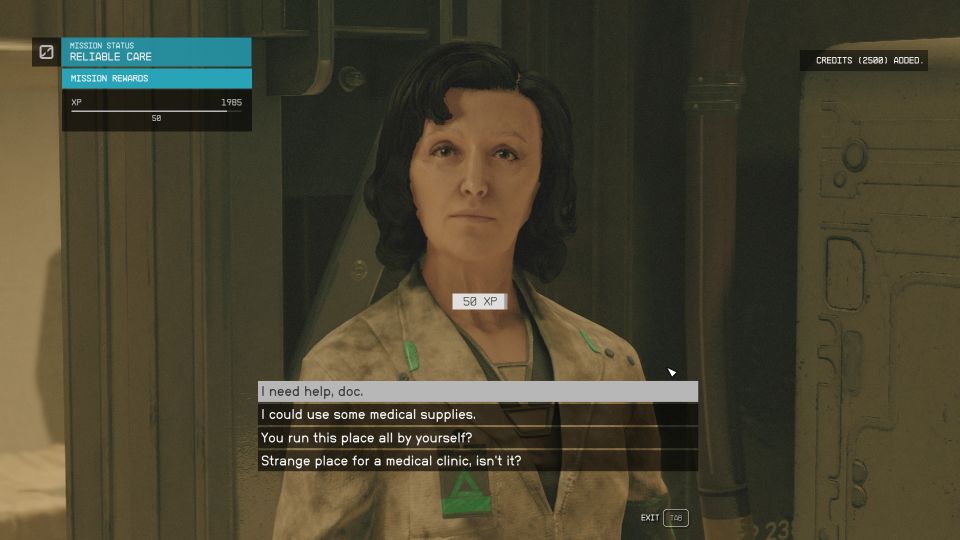 ---
Related posts:
Starfield: Suspicious Activities Walkthrough & Guide