Re-Re-Application is a side mission available in Starfield.
Your objective is to help Bastien Graff deliver a message to John Tuala.
Here's a walkthrough and guide of Re-Re-Application in Starfield.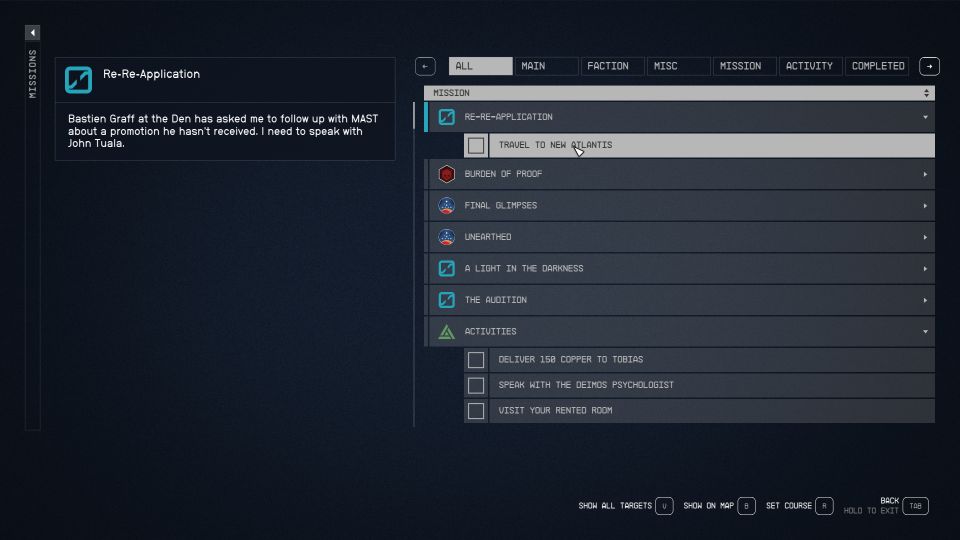 To begin the mission, talk to Bastien Graff who is on The Den at the Wolf system.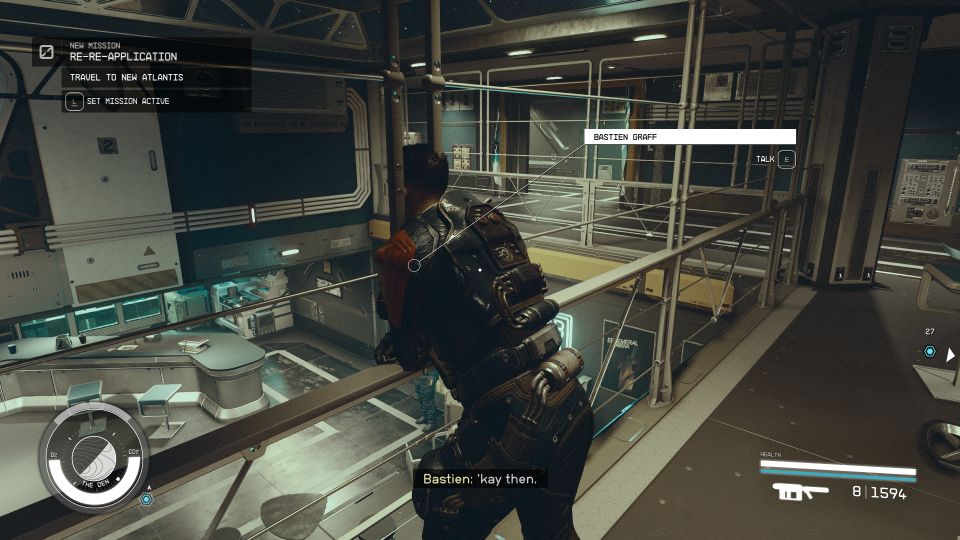 Deliver message to Commander John Tuala
Go back to New Atlantis. Head to the MAST District where the MAST building is.
Talk to John Tuala who is at the lobby to deliver Bastien's message of wanting to be promoted.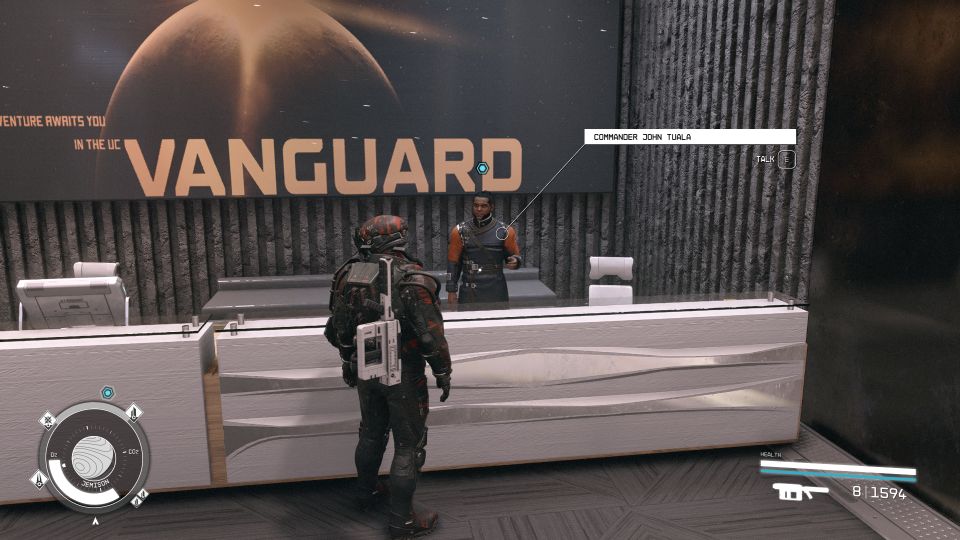 I chose the first option for the dialogue.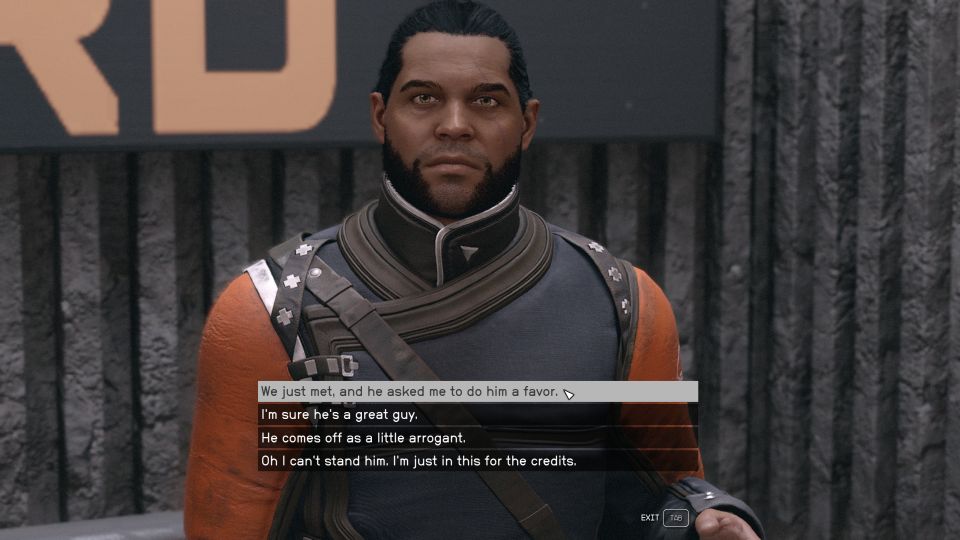 Return to Bastien
Go back to The Den to talk to Bastien and deliver what Tuala gave to you.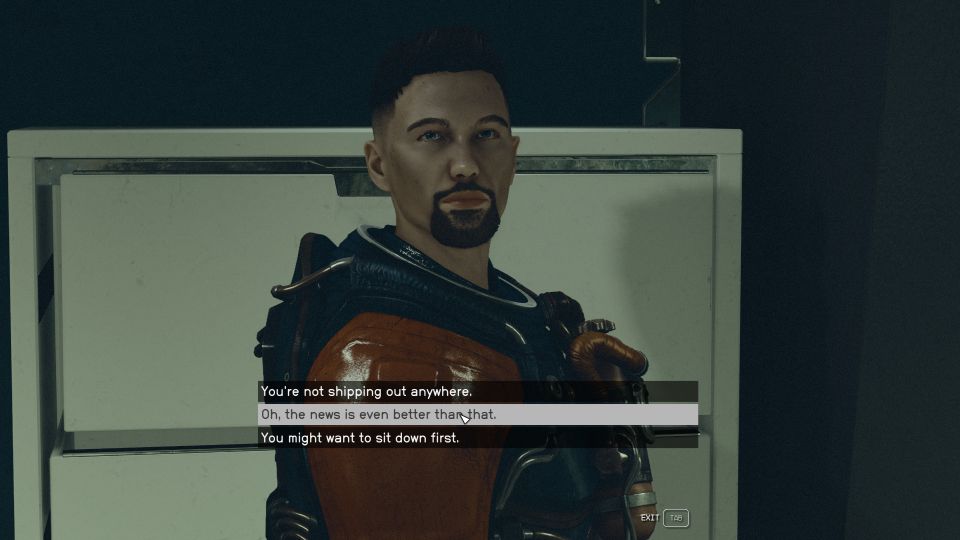 The mission ends here. You'll earn 2500 credits.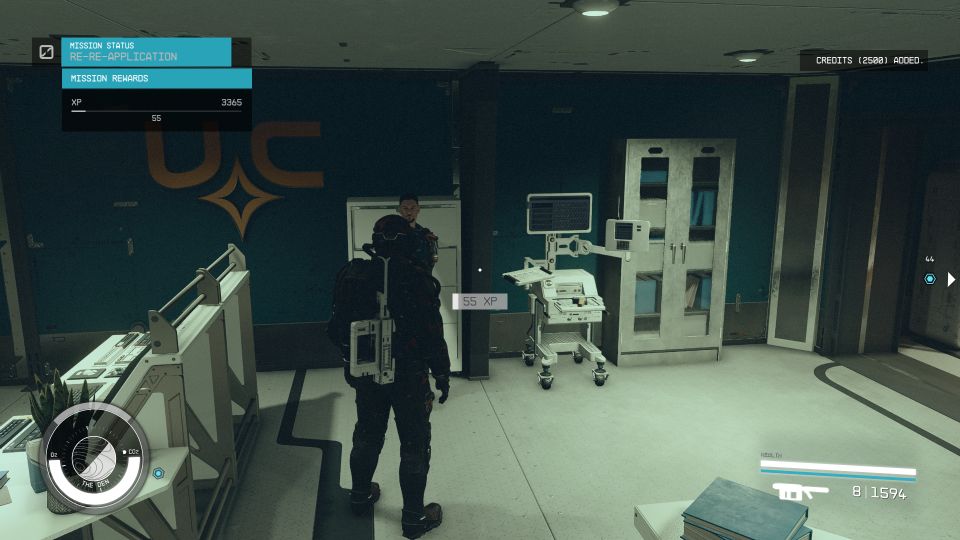 ---
Related posts:
Starfield: Deliver Message To Marcel Duris