Power From Beyond (Washakie) is a Constellation mission in Starfield.
Your objective is to acquire the power on Washakie.
Here's a walkthrough and guide of Power From Beyond (Washakie) in Starfield.
To begin the mission, go to the Cheyenne system.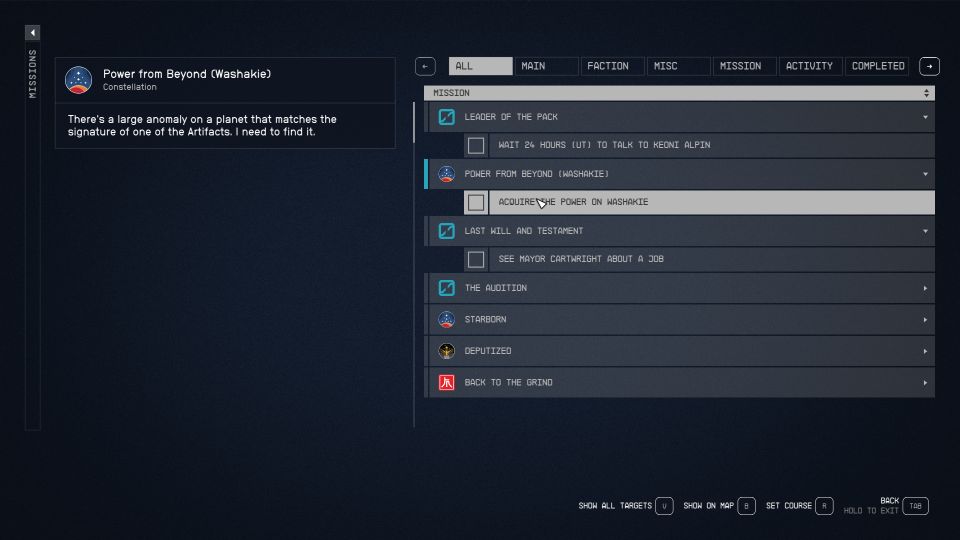 Land on Washakie
Next, land on the planet Washakie, at the Scanner Anomaly location.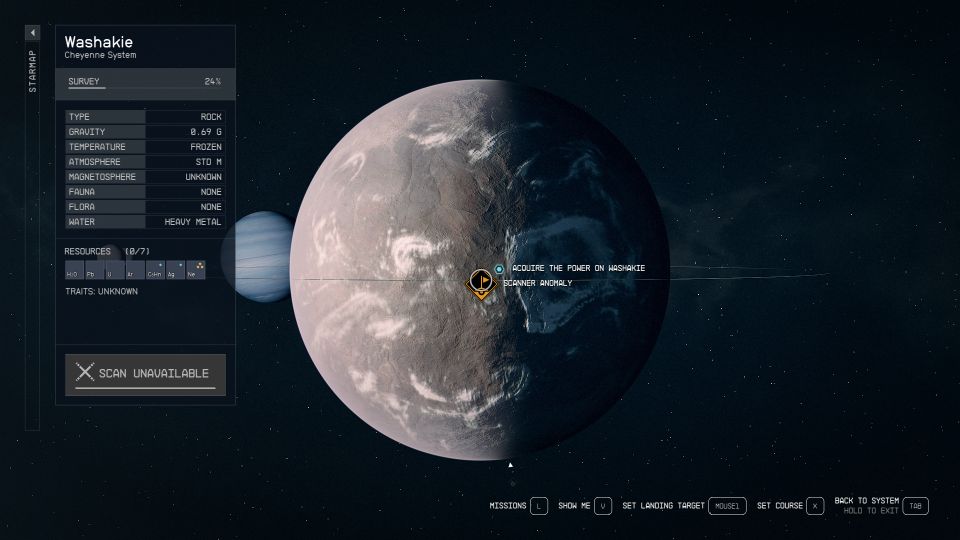 Follow distortions on the scanner
Use your hand scanner and follow the distortions. You'll see the temple at a distance. Head towards it.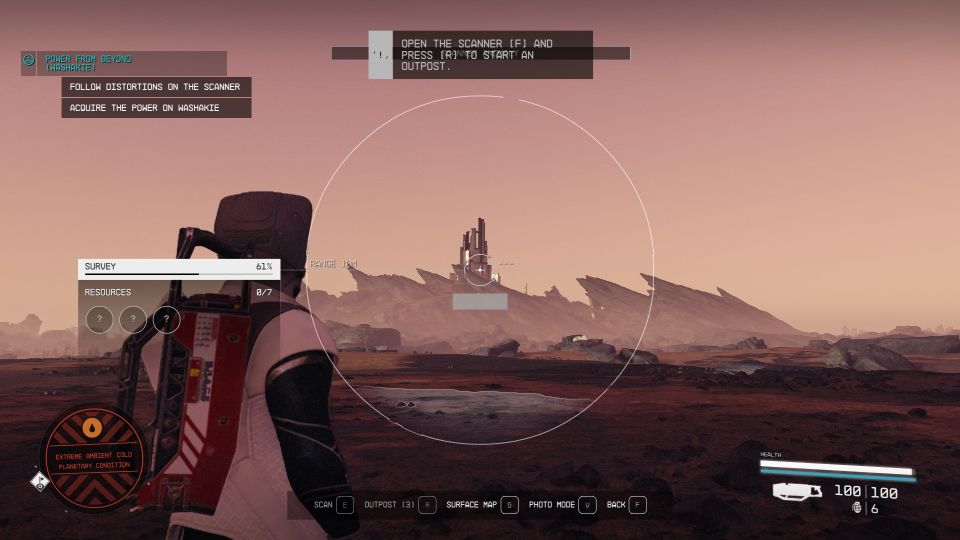 As you arrive, it'll be introduced as Temple Nu.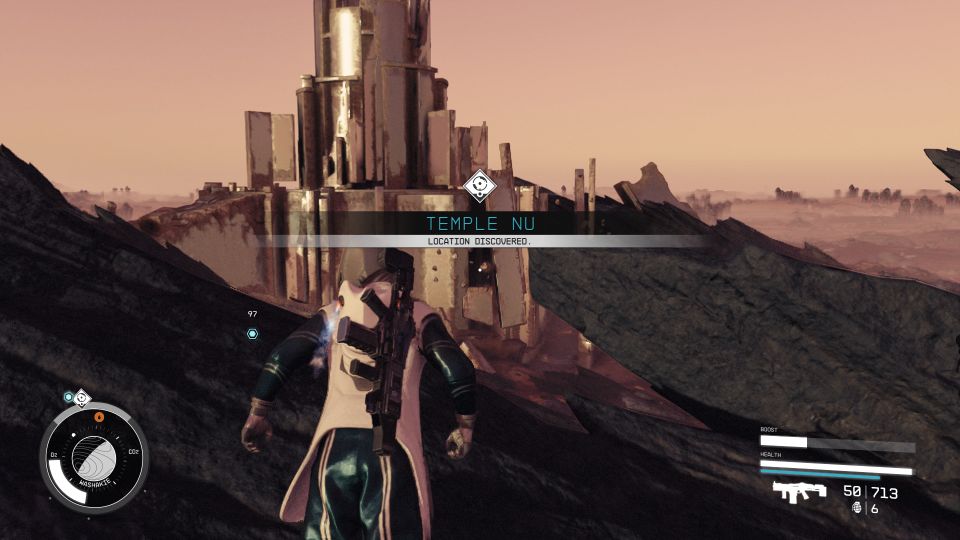 Acquire the power on Washakie
Enter Temple Nu via the entrance in between two tall walls.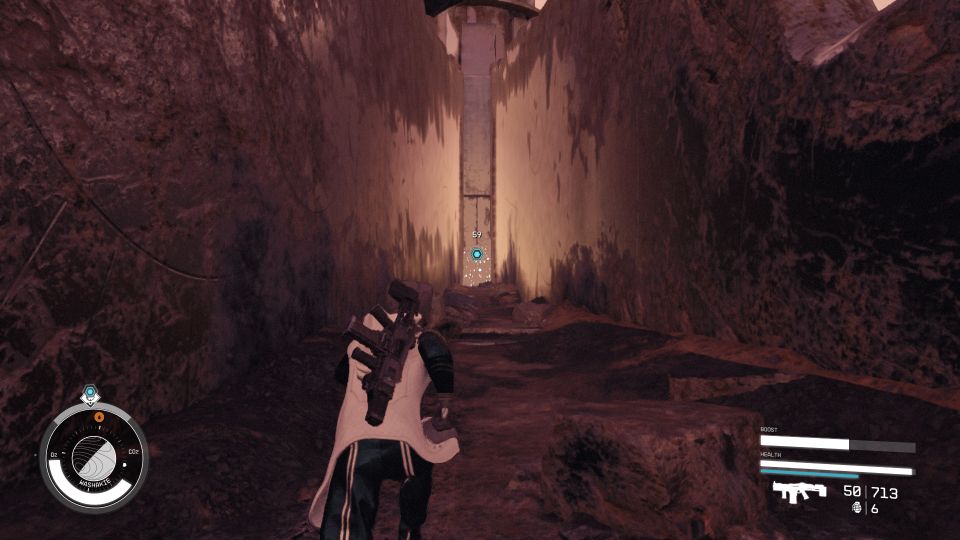 Like usual, you need to keep going towards the energy bubbles that form in the temple. Music will be played louder as you inch closer to completion.
Keep doing so as fast as possible until the strange object becomes a portal.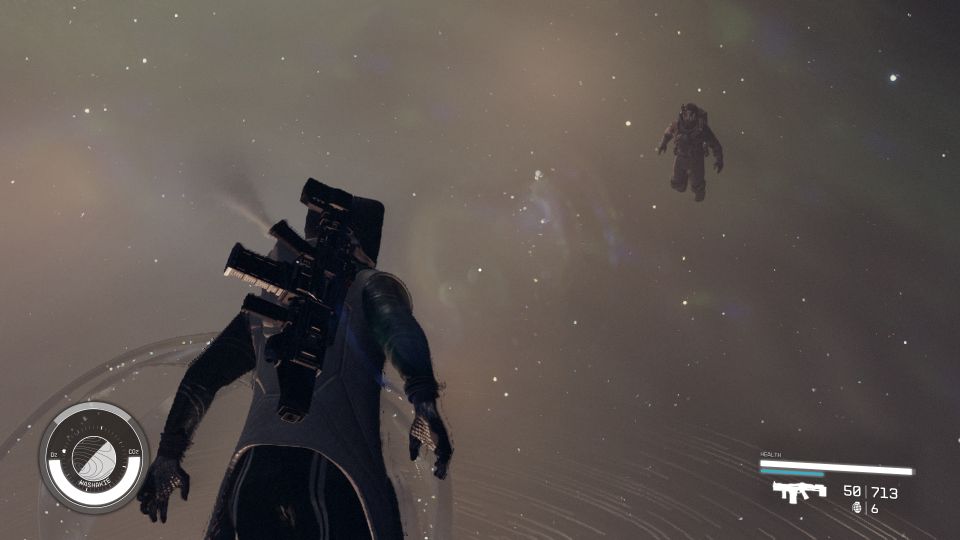 Enter the portal to acquire the power.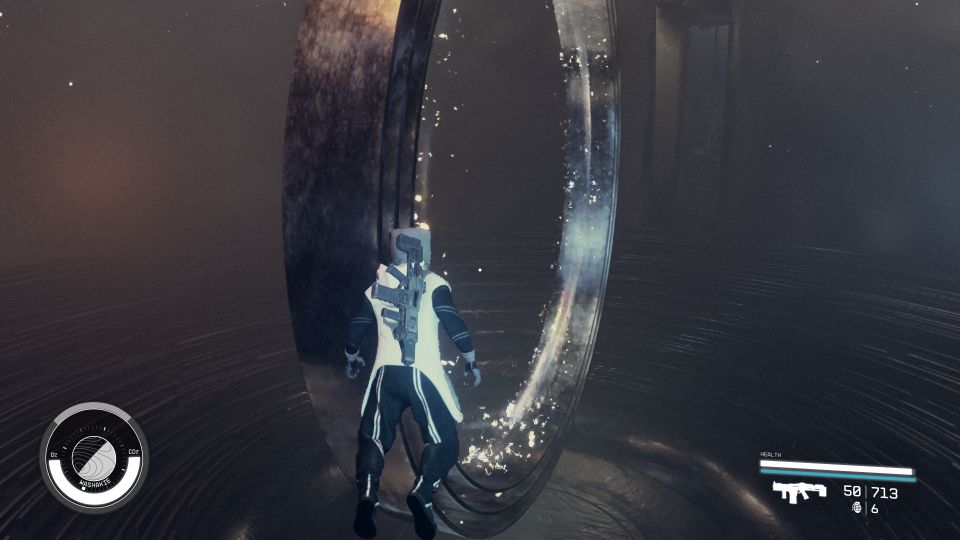 The mission ends here and you'll unlock the Creators' Peace power.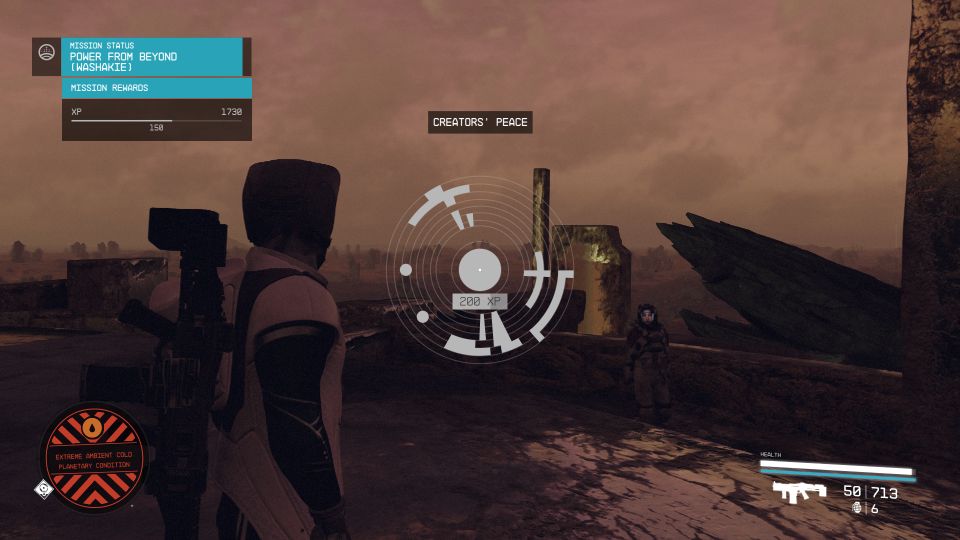 Creators' Peace allows you to make enemies abandon their weapons temporarily.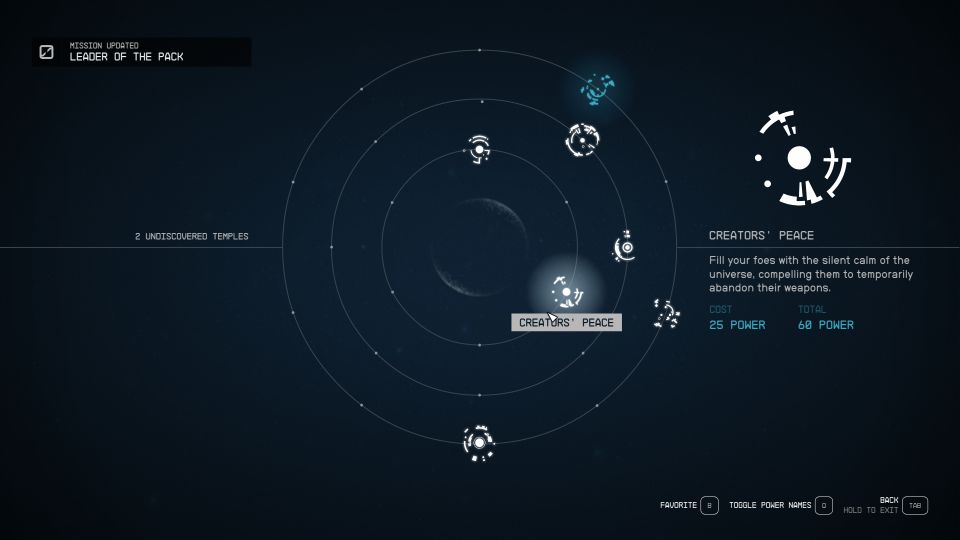 ---
Related posts:
Starfield: The Great Laredo Caper Walkthrough & Guide