Power From Beyond (Piazzi IV-C) is a Constellation mission in Starfield.
Your objective is to acquire the power on Piazzi IV-C.
Here's a walkthrough and guide of Power From Beyond (Piazzi IV-C) in Starfield.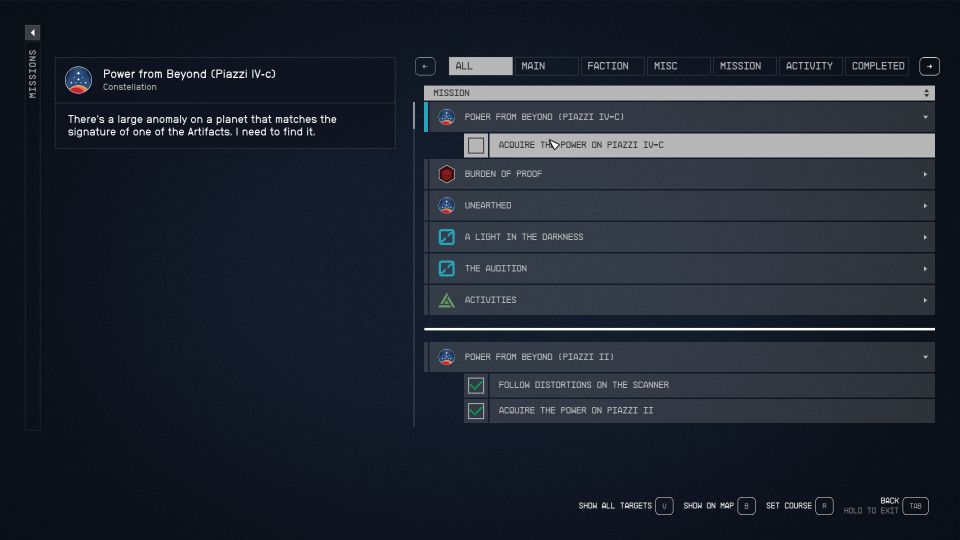 To begin the mission, go to Piazzi IV-C in the Piazzi system. Land at the Scanner Anomaly location.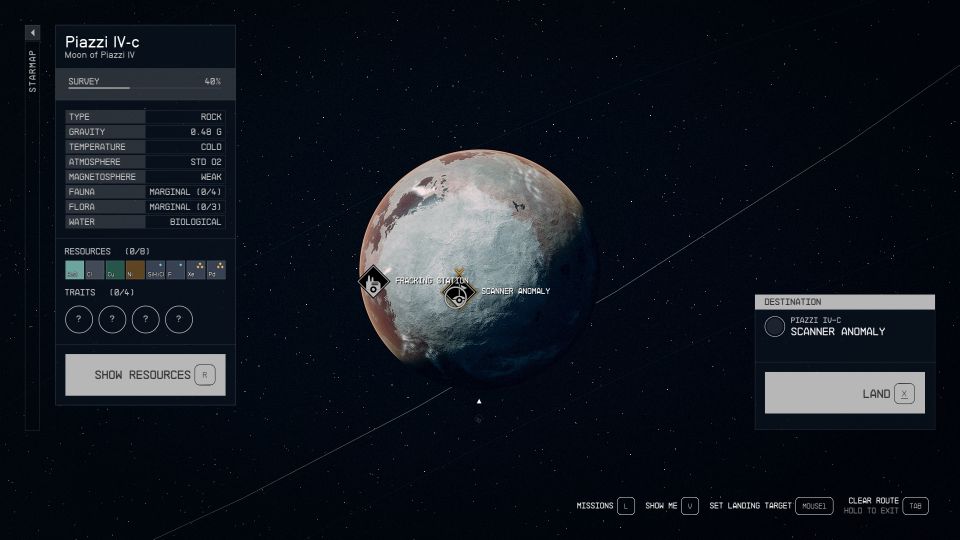 Acquire the power on Piazzi IV-C
From the ship, use your scanner to find the temple. You should be able to see it in the distance.
This planet also has a lot of aliens along the way.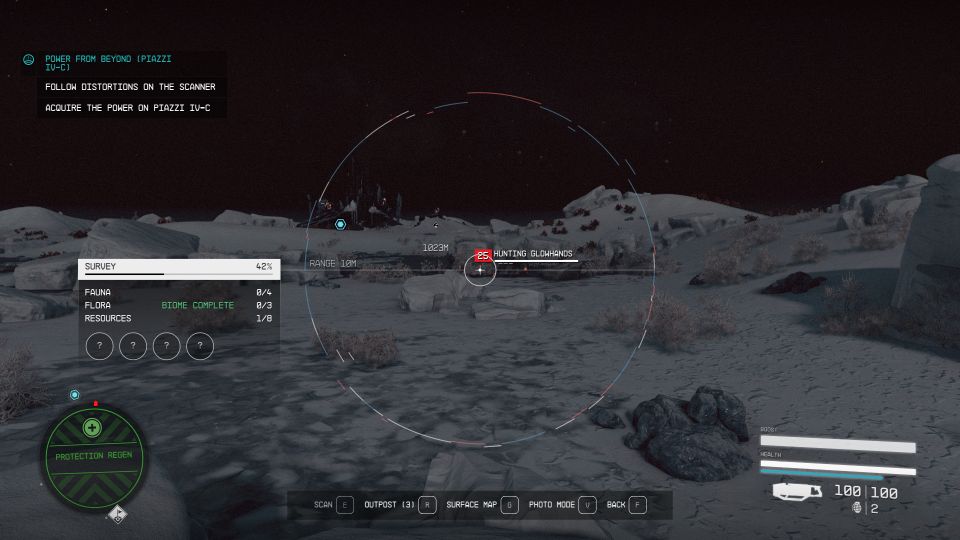 The temple here is Temple Lambda.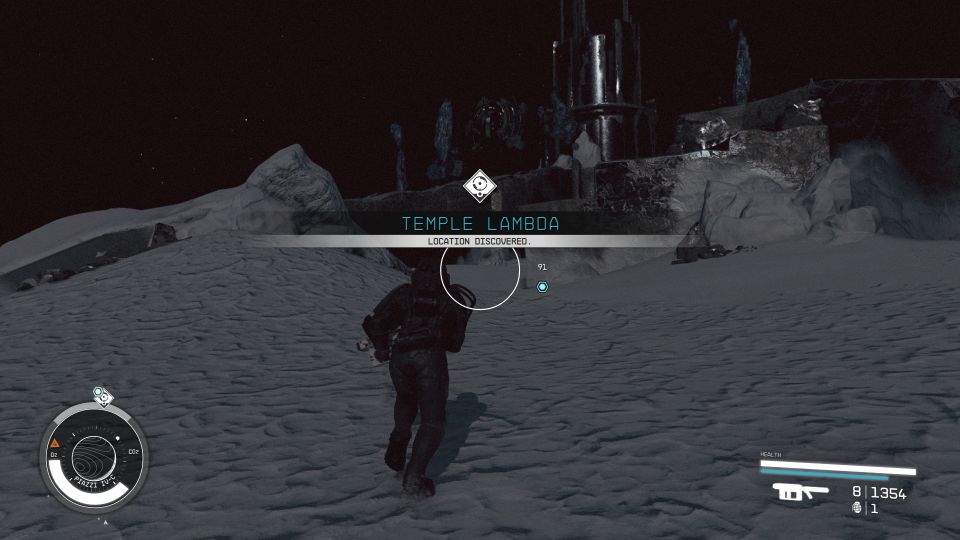 Go inside the temple using the usual entrance, i.e. between two tall walls.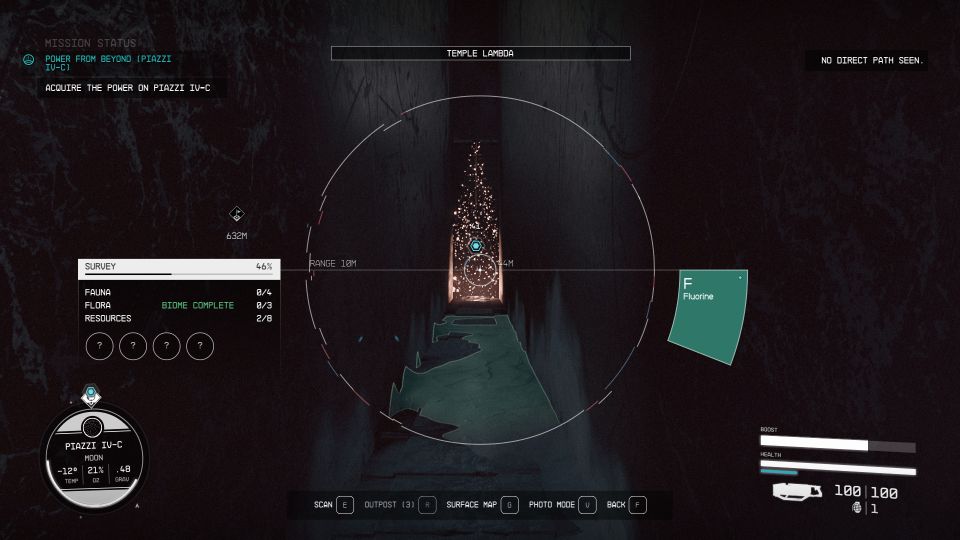 Like always go towards the distortion in the temple multiple times and the music gets louder.
When you've touched enough distortions, the strange object becomes a portal.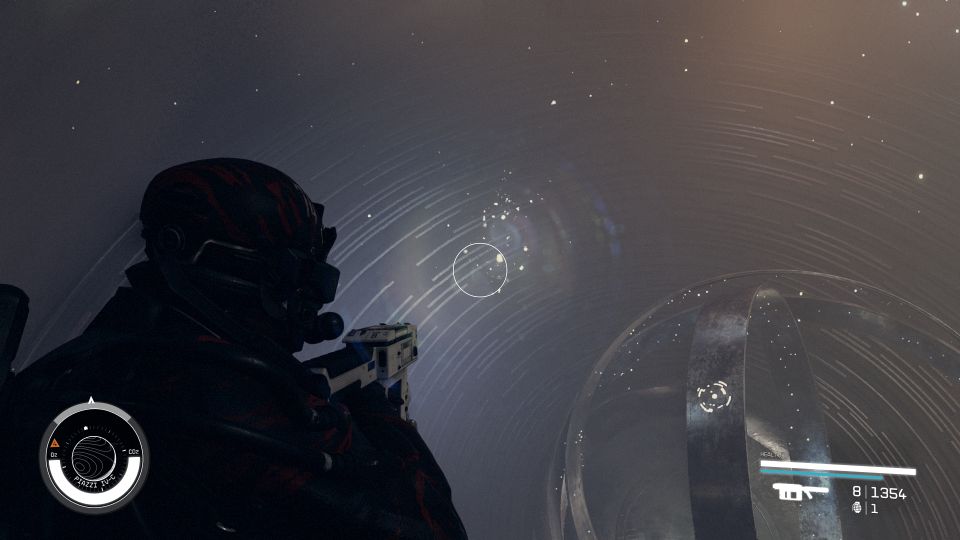 Acquire the power by entering the portal.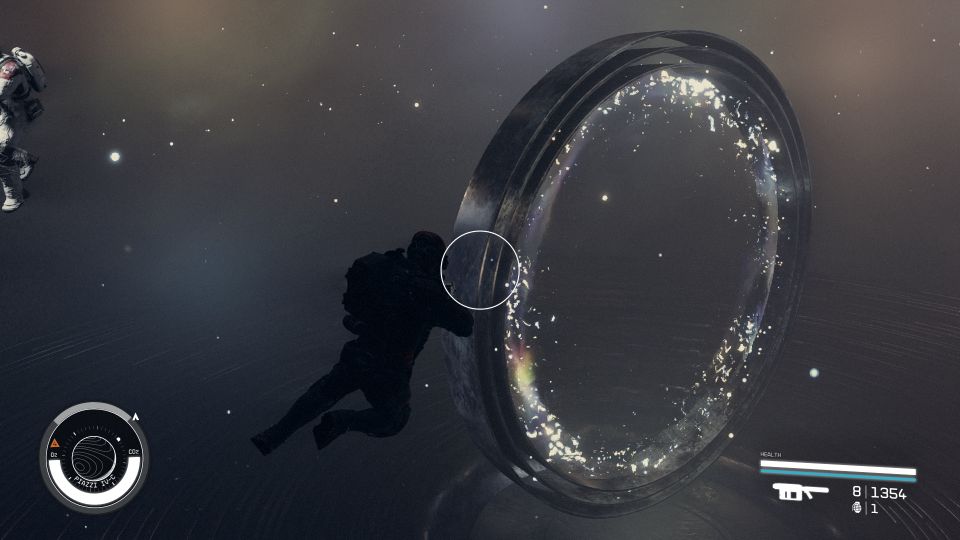 You'll learn the Eternal Harvest power which allows to bloom something you have picked up. I assume if you pick up a plant you can make it grow again.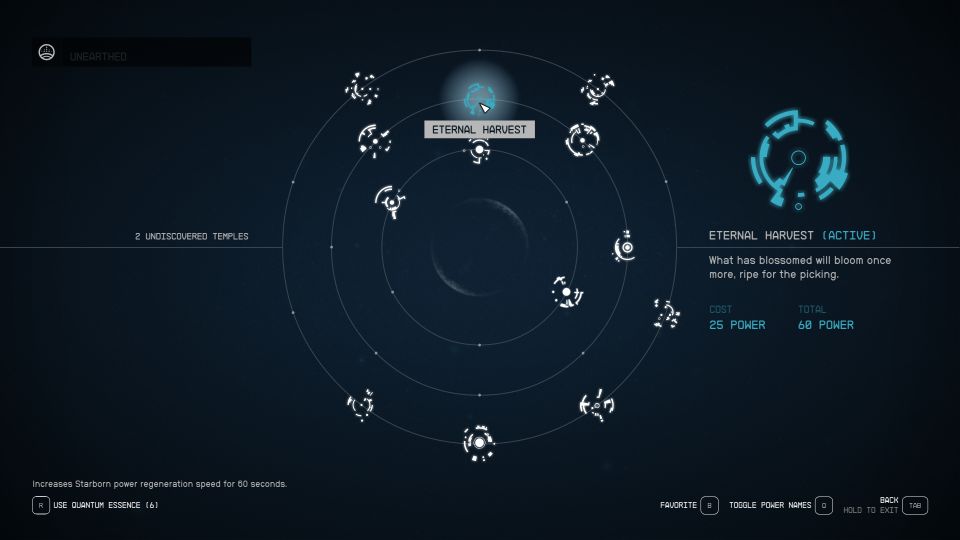 ---
Related posts:
Starfield: Power From Beyond (Piazzi II) Walkthrough