On The Run is a Freestar Collective mission available in Starfield.
Your objective is to find a way to get to Marco Graziani.
Here's a walkthrough and guide of On The Run in Starfield.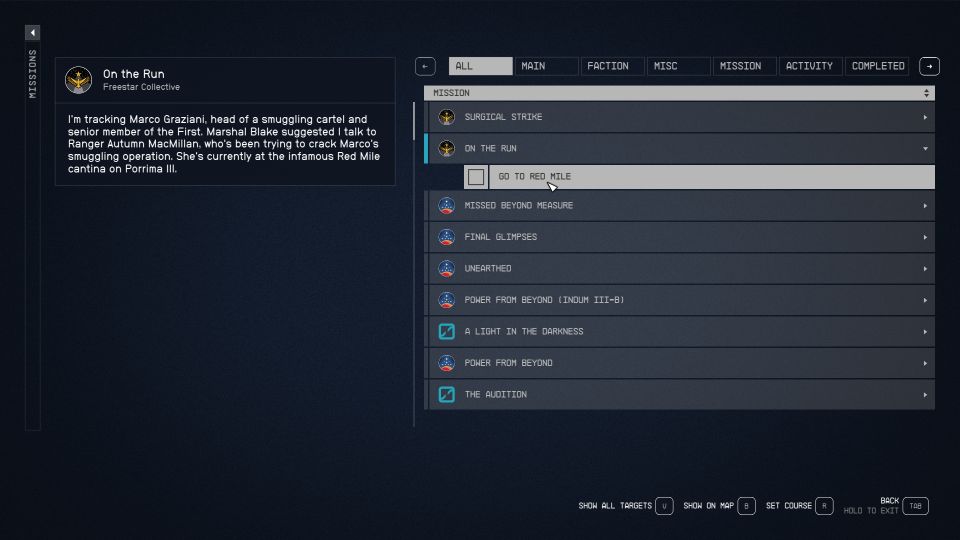 Talk to Autumn Macmillan
First of all, go to the Red Mile to find Autumn Macmillan.
Enter the building.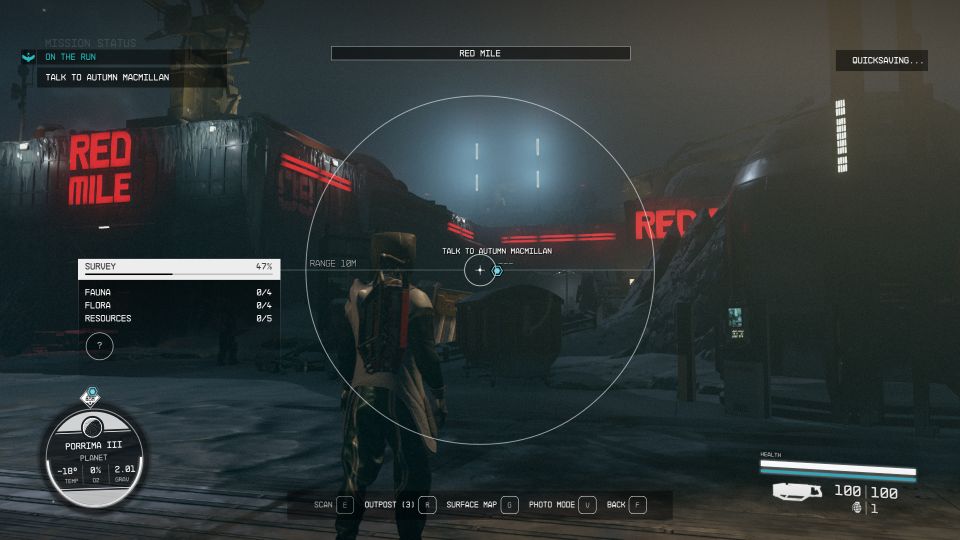 Talk to Autumn who is sitting at the bar table.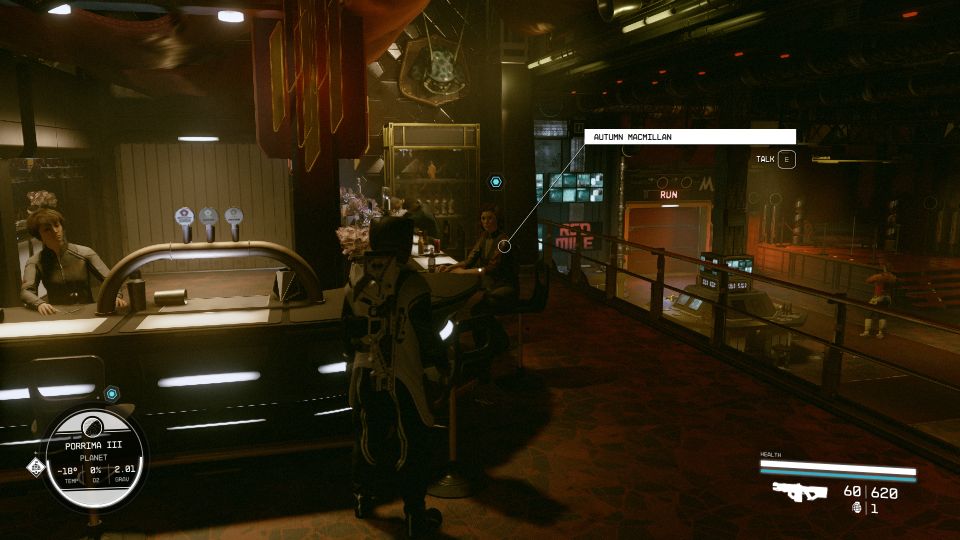 Follow her to meet the contact.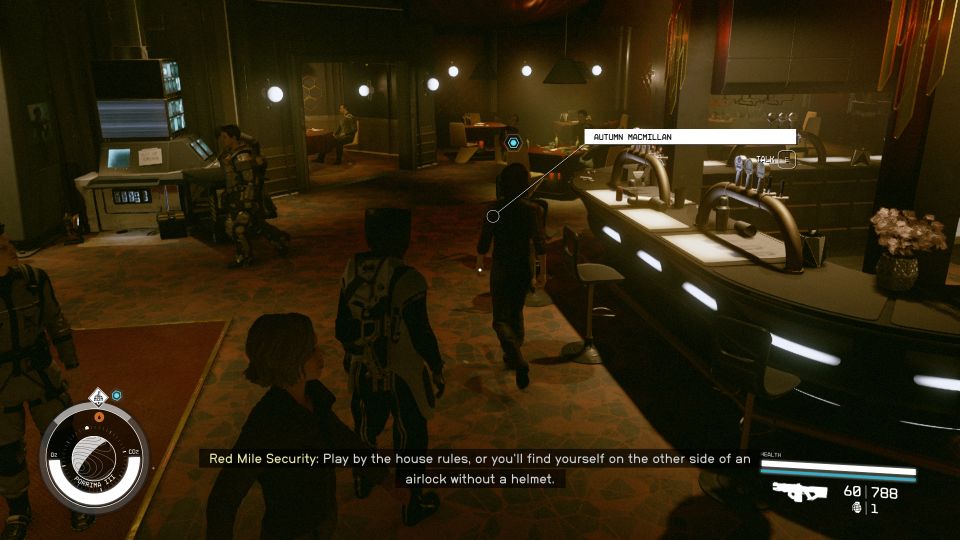 Sit at the table
Next, sit at the table and you'll meet Jade.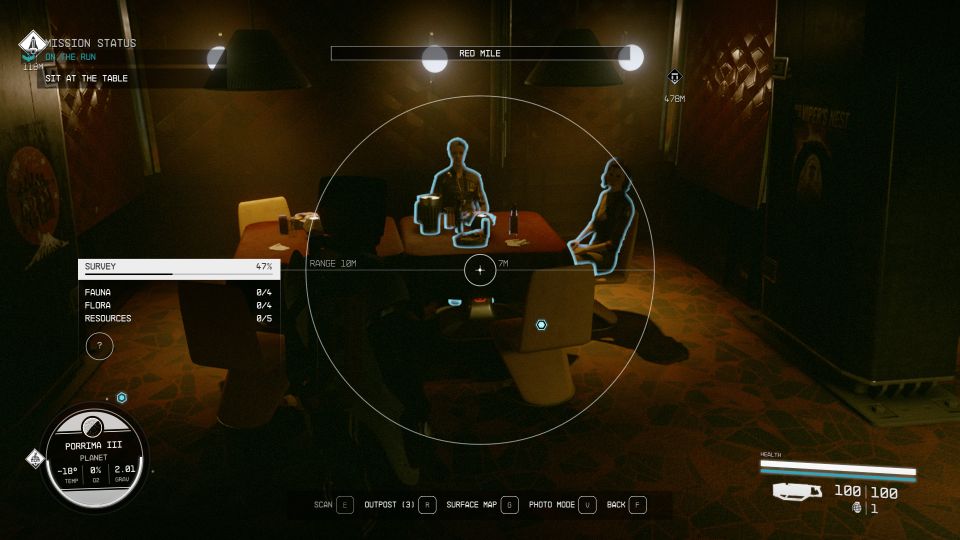 You'll need to ask her for help in getting to Marco.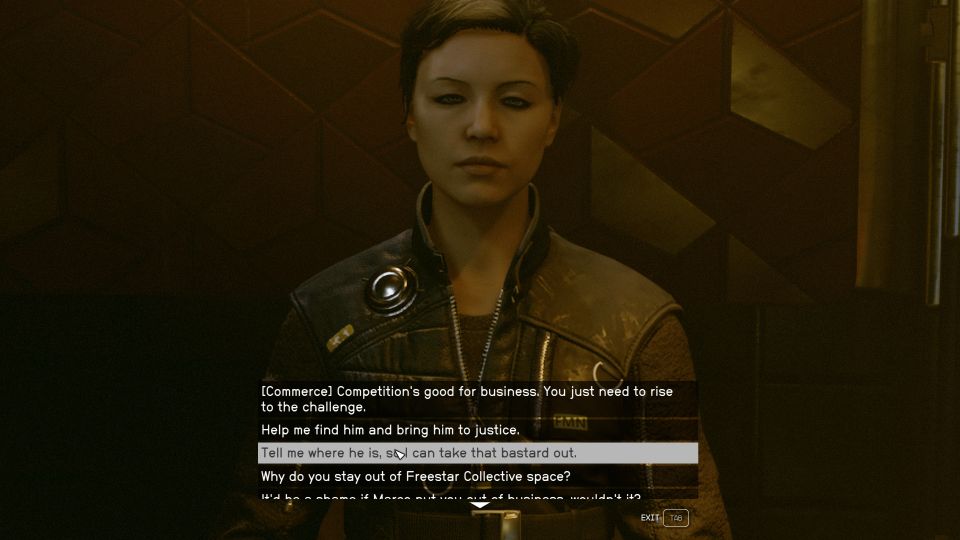 To do so, you need to get information from Mei Devine.
However, you'll need to run the Red Mile to get Mei Devine to help.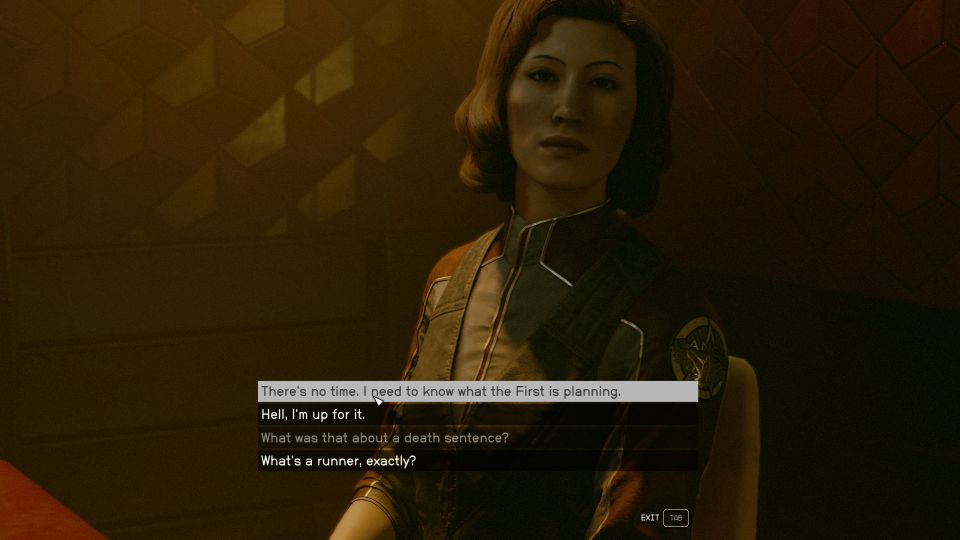 Talk to Mei Devine
Then, talk to Mei Devine to ask for a meeting with Marco.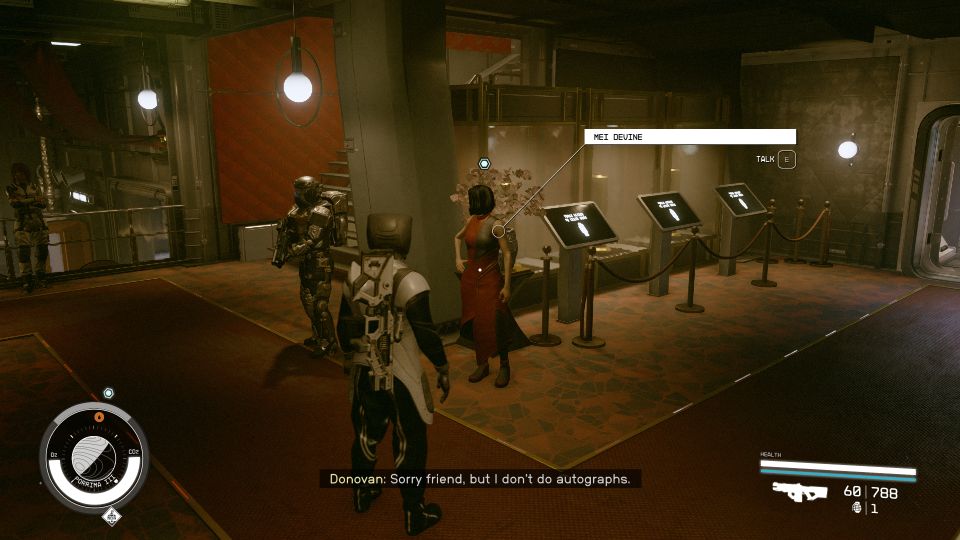 You'll need to sign up for the Red Mile.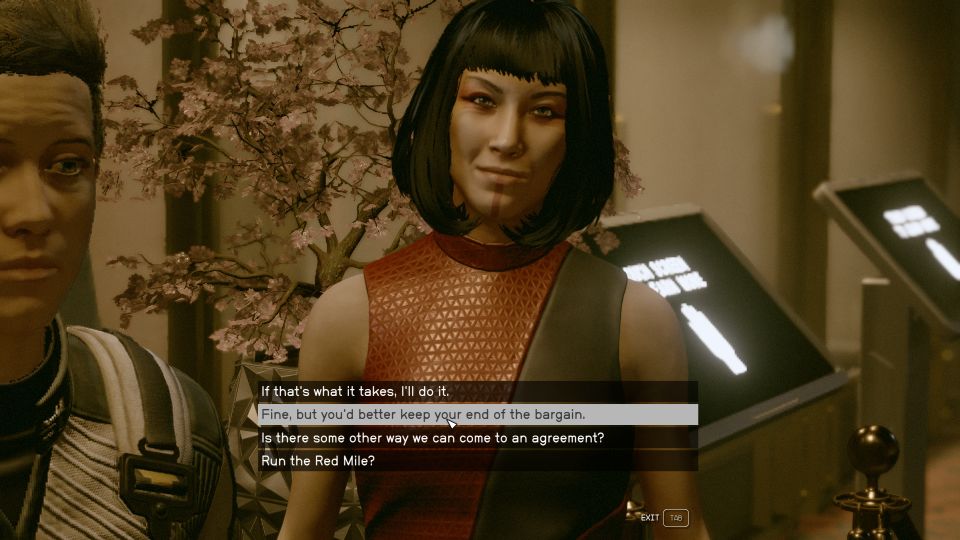 Listen to Mei Devine's introduction
Follow her to the stage as she introduces you as the newest participant of the Red Mile.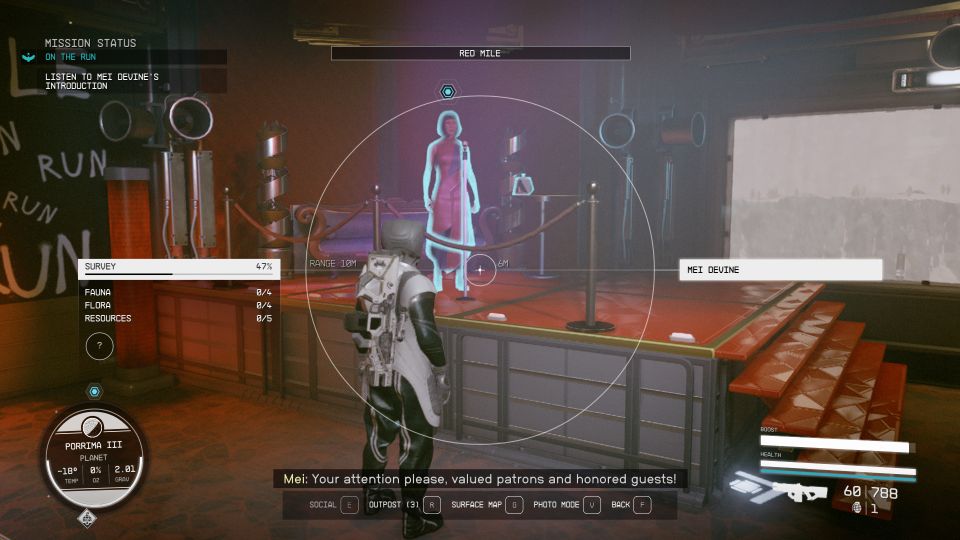 Activate the Red Mile beacon
The objective of the Red Mile is to get to the beacon and activate it. Once you're done, you need to make it back all the way.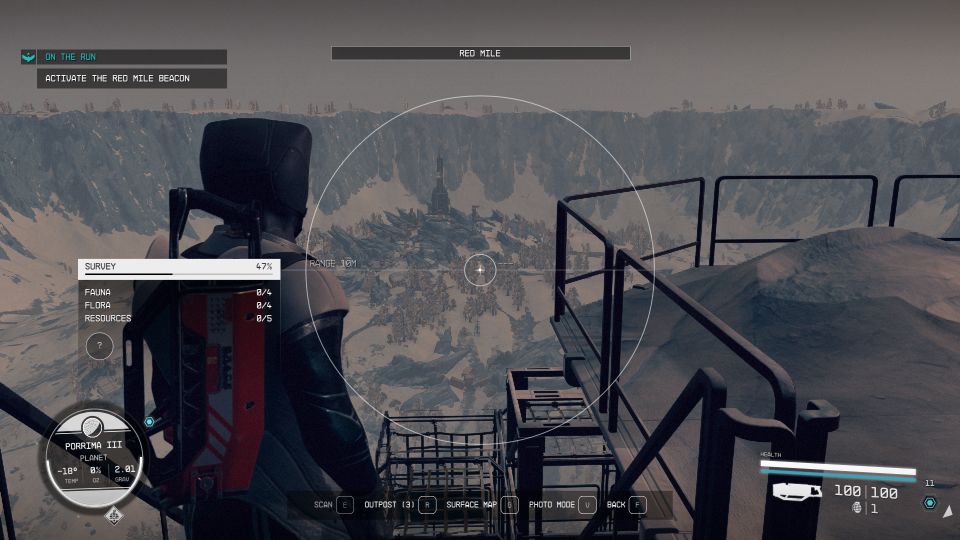 Along the way, you'll encounter a lot of Red Mile Maulers. There are also explosions around you so you need to keep moving away.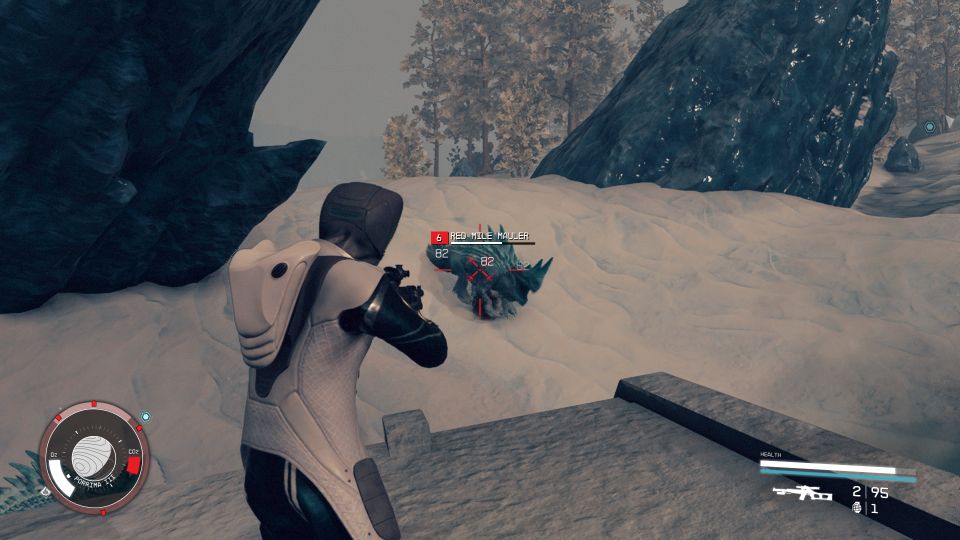 Go all the way to the beacon and activate it.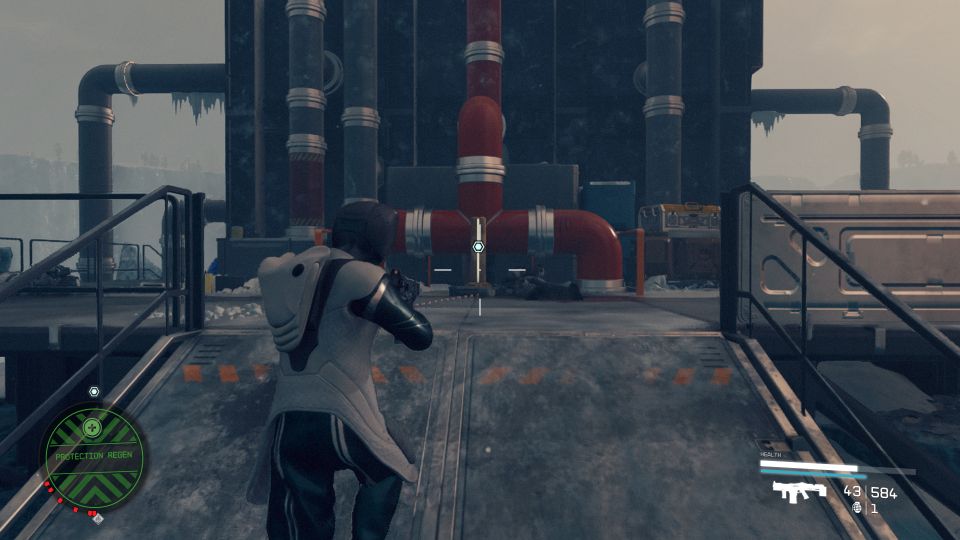 Now, make your way back to Mei Devine.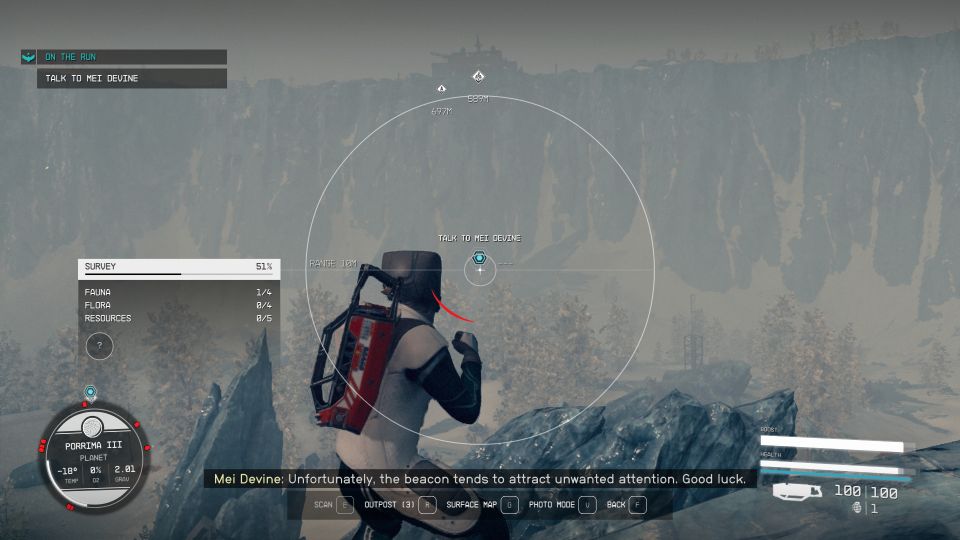 Talk to Mei Devine after completing the run.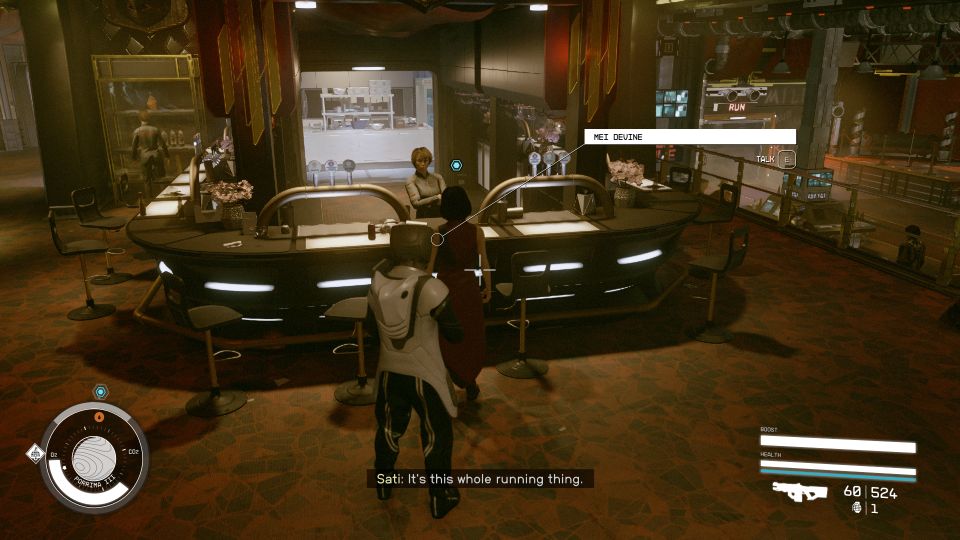 Talk to Autumn again
Next, talk to Autumn Macmillan again.
Speak with Mei Devine
Head to Mei Devine's office and speak to her again about Marco's whereabouts.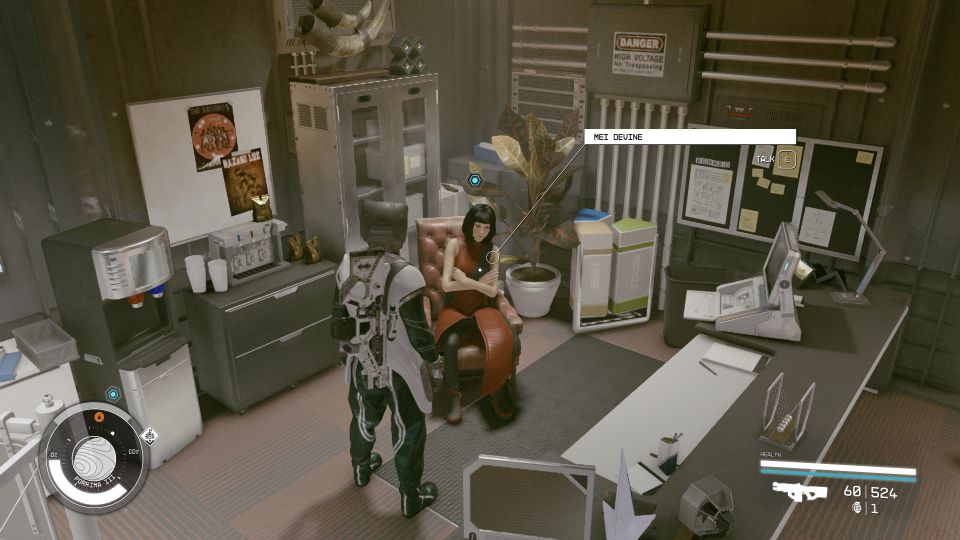 Go to Codos
Then, head to the Fortuna ship which has landed on Codos.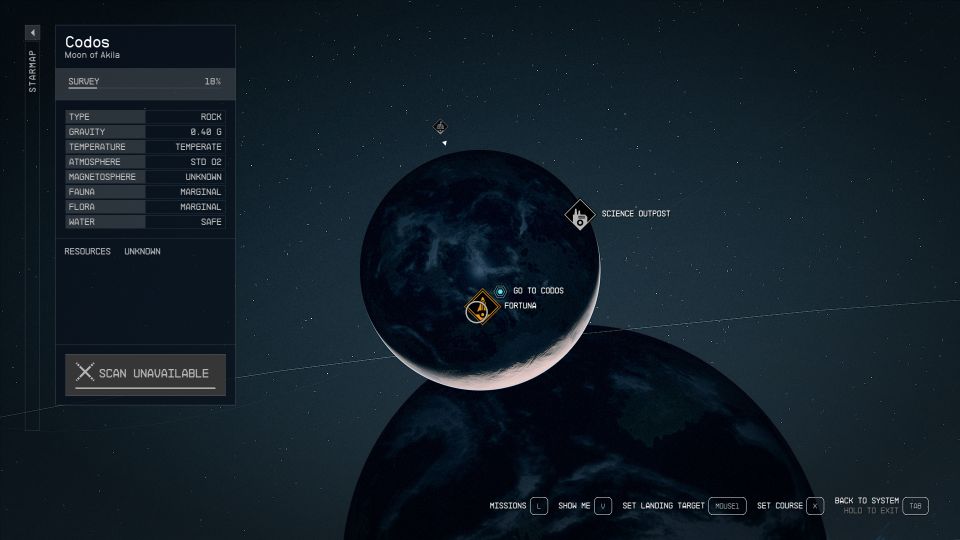 Board the ship.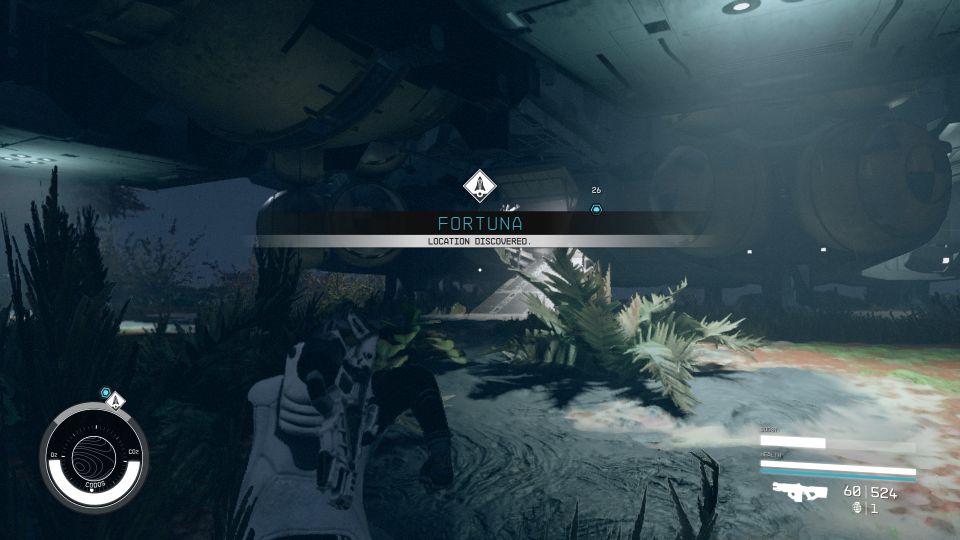 Speak to Marco
Go to the office and talk to Marco. You can choose to attack him immediately or continue the dialogue.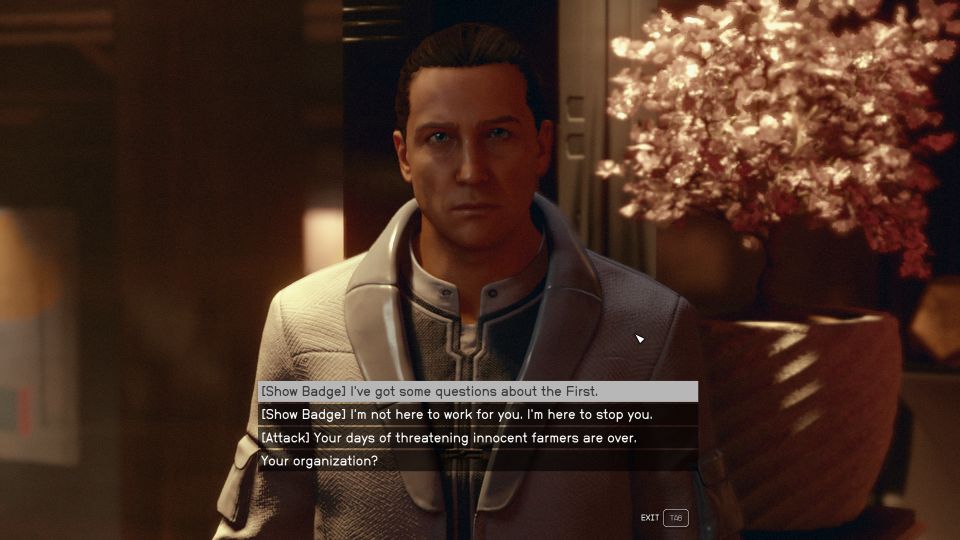 If you continue, he'll offer you a deal. You can accept the deal but your companion will dislike it. This means you're free to explore the ship without fighting any of his armed men.
You can also say no deal and you'll eventually need to kill them.
If you use negotiation, you'll need to pay eventually.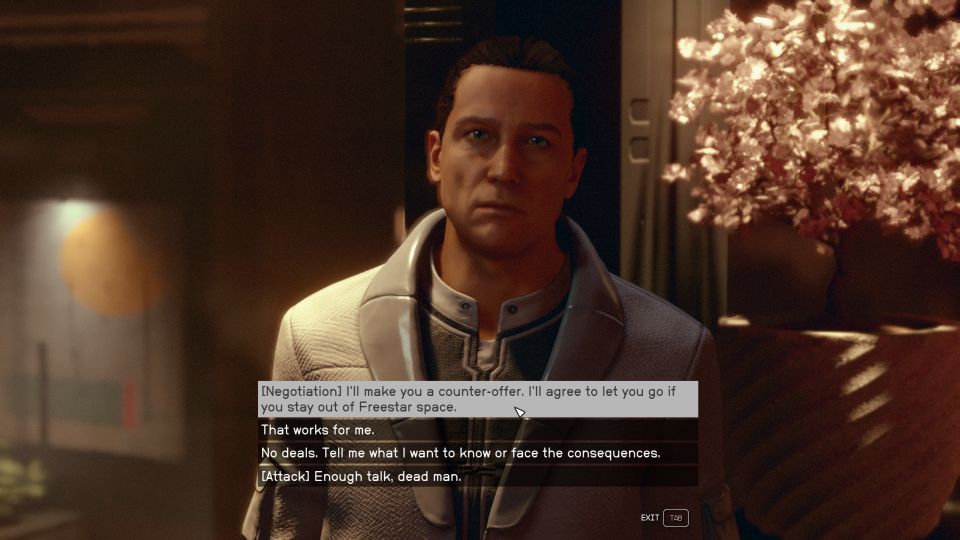 I chose no deal and had to kill everyone on the ship. You'll find his keycard with him. You can use it to unlock some rooms that may contain items.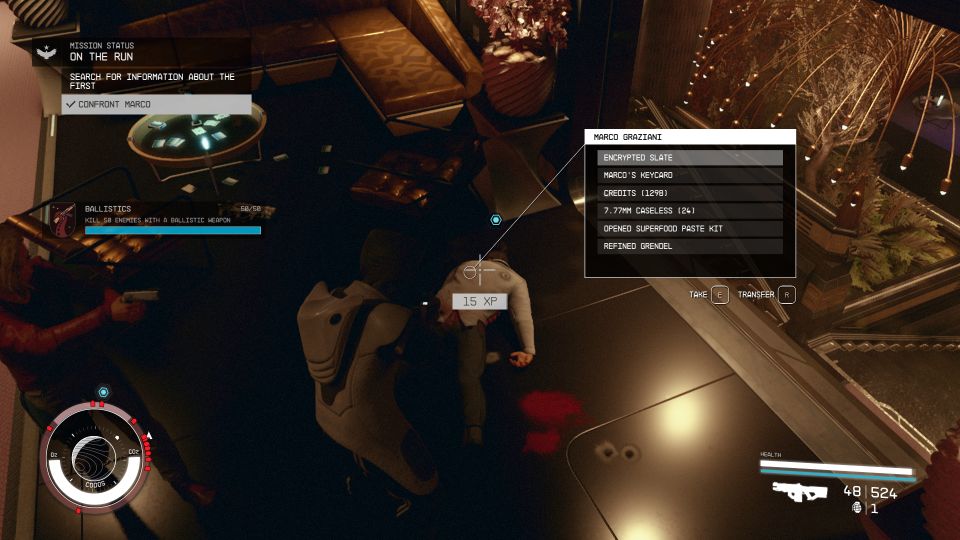 There's a safe in his room that you can unlock.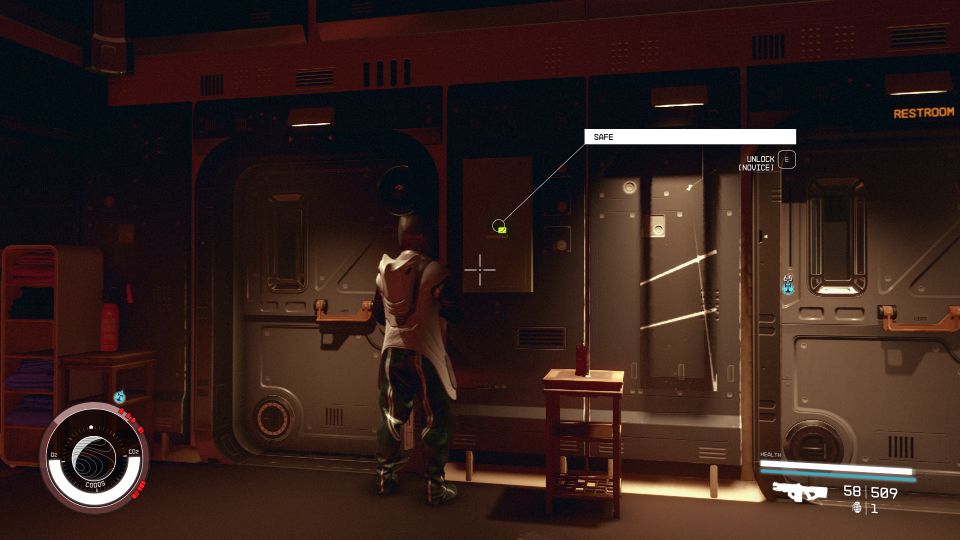 Return to Alex Shadid
In any case, go back to Alex Shadid to give him the slate.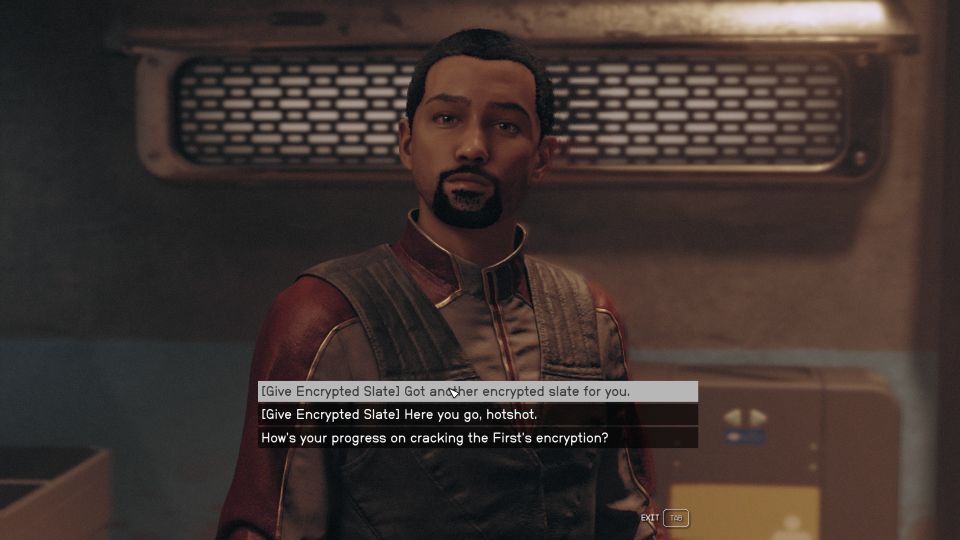 The mission ends here. You'll earn 9300 credits.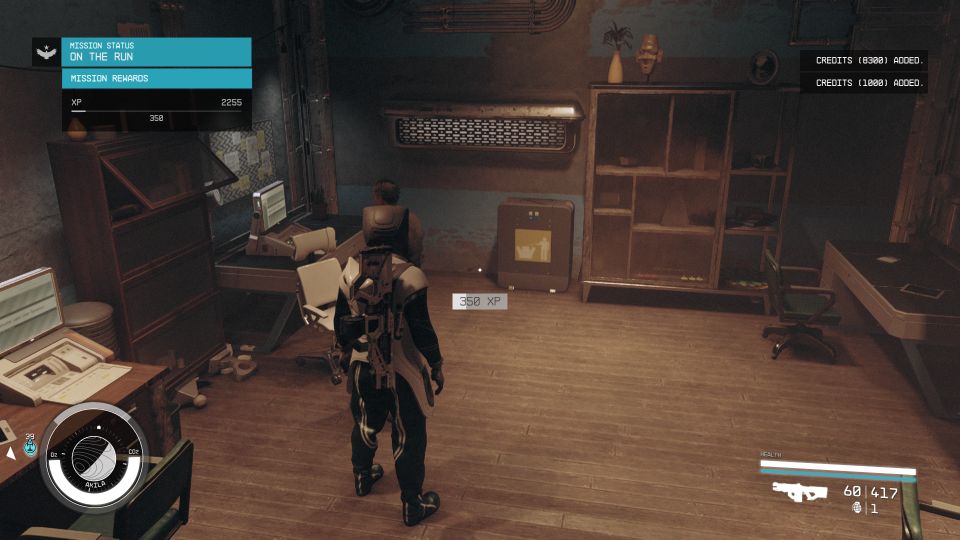 ---
Related posts:
Starfield: Shadows In Neon Walkthrough & Guide